Expect More From Your Blinds
Tightest blind closure in the market for ultimate light and privacy control. Built for any environment - extreme light, heat, moisture or salty air.
You Deserve the Best
Ultimate™ represents the finest light control and privacy in a cordless blind.  New innovative features such as the exclusive pivoting bottom rail combined with the award-winning patented SmartPrivacy® technology has yielded the best blind in the market. With Ultimate™, experience enhanced room darkening with cordless operation and the extra durability, convenience and privacy.
Experience the Ultimate™ Faux Wood Blind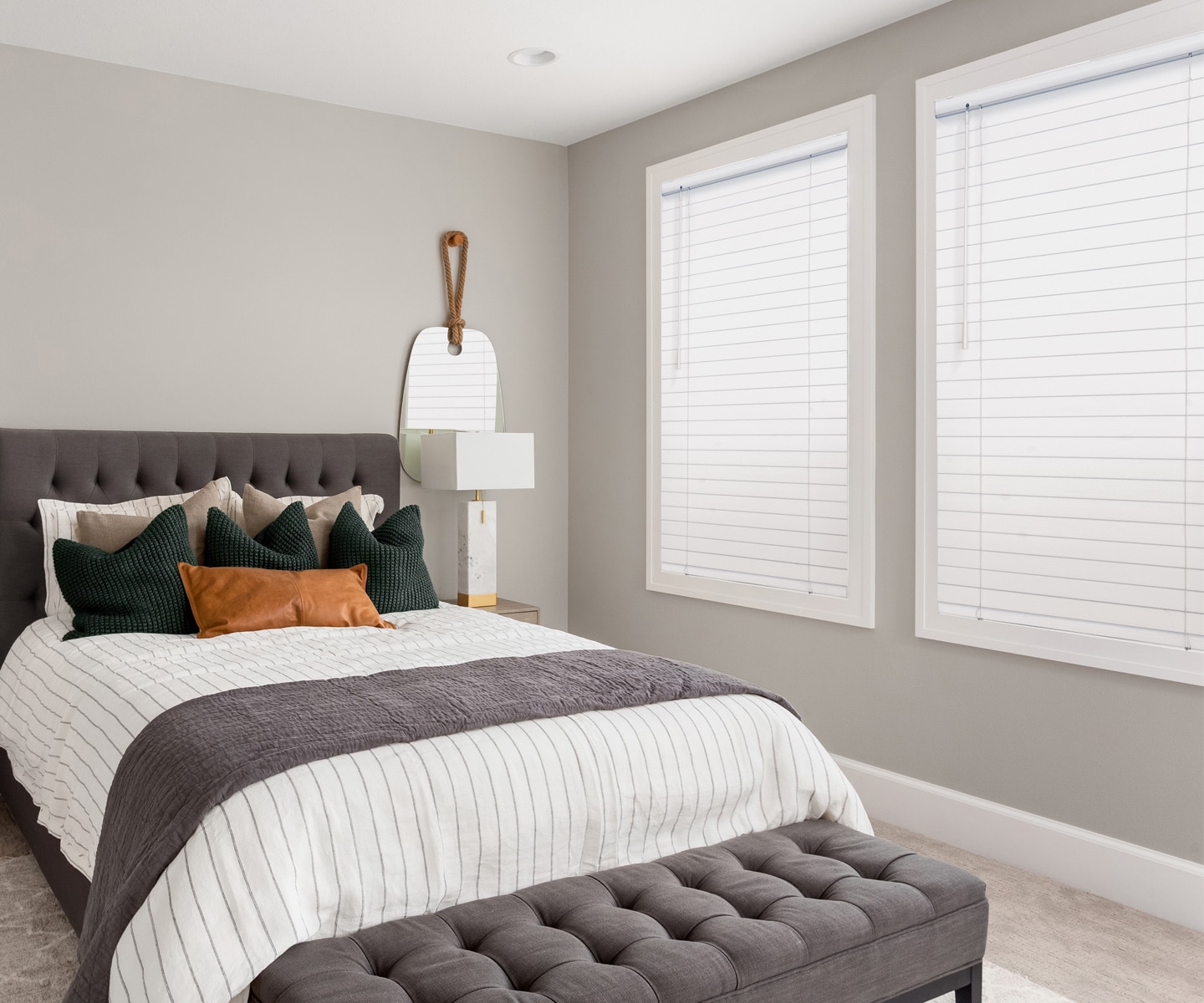 Explore SmartPrivacy®
Traditional blinds contain route holes in the middle of the slats, allowing light to penetrate and reducing privacy. With award-winning patented SmartPrivacy®, our innovative design places the route holes at the back of the slat. This allows us to substantially minimize light leakage and enhance privacy. Achieve a whole new level of refinement and comfort stylishly and effortlessly.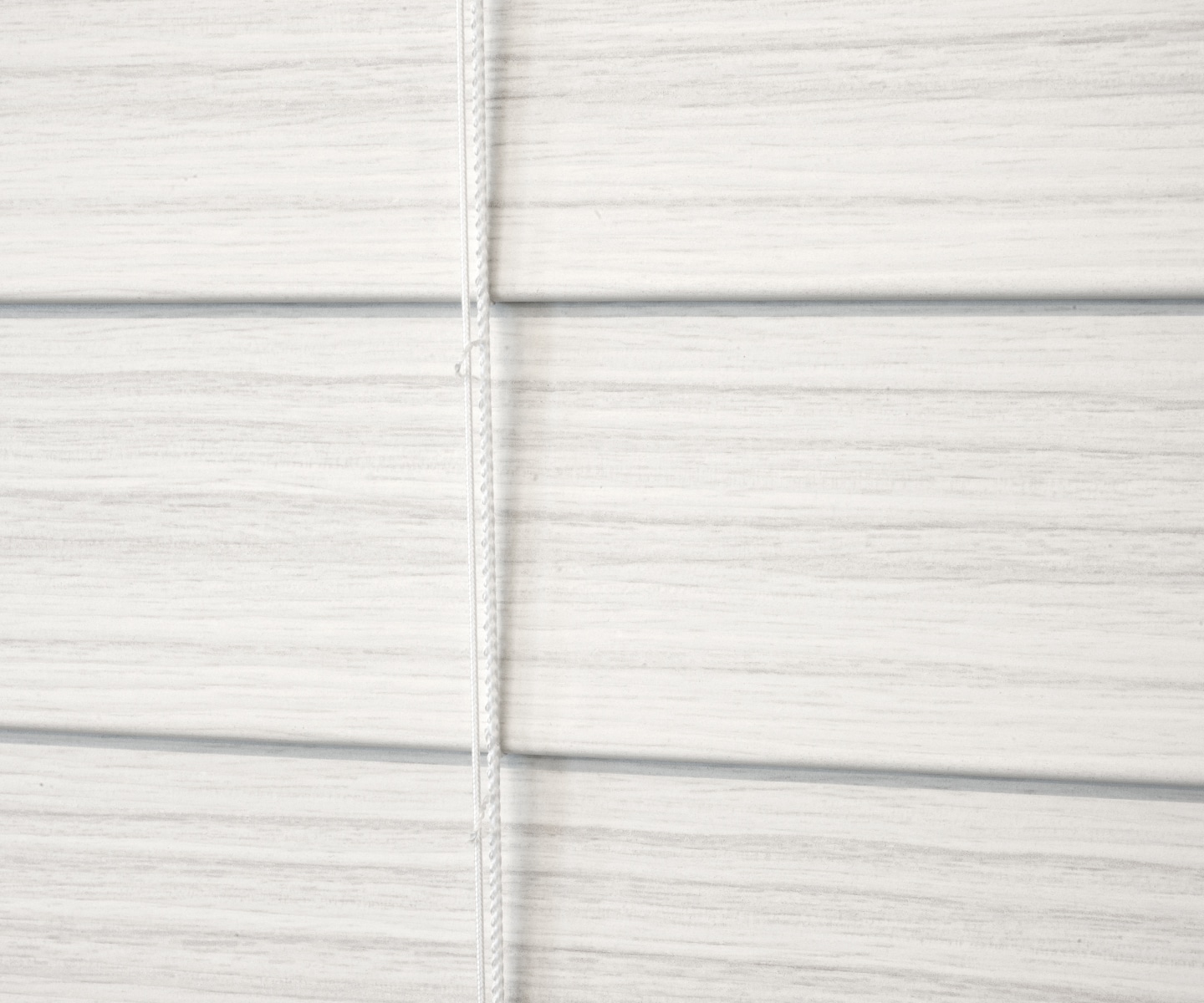 See the SmartPrivacy® Difference
Unlike traditional blinds, our SmartPrivacy® blinds close more tightly and slats rotate more consistently. Additionally, the innovative design secures the slats in place so they won't fall out or become misaligned. The bottom rail also stays more level during raising and lowering. They're almost like blinds reinvented. Actually, they pretty much are.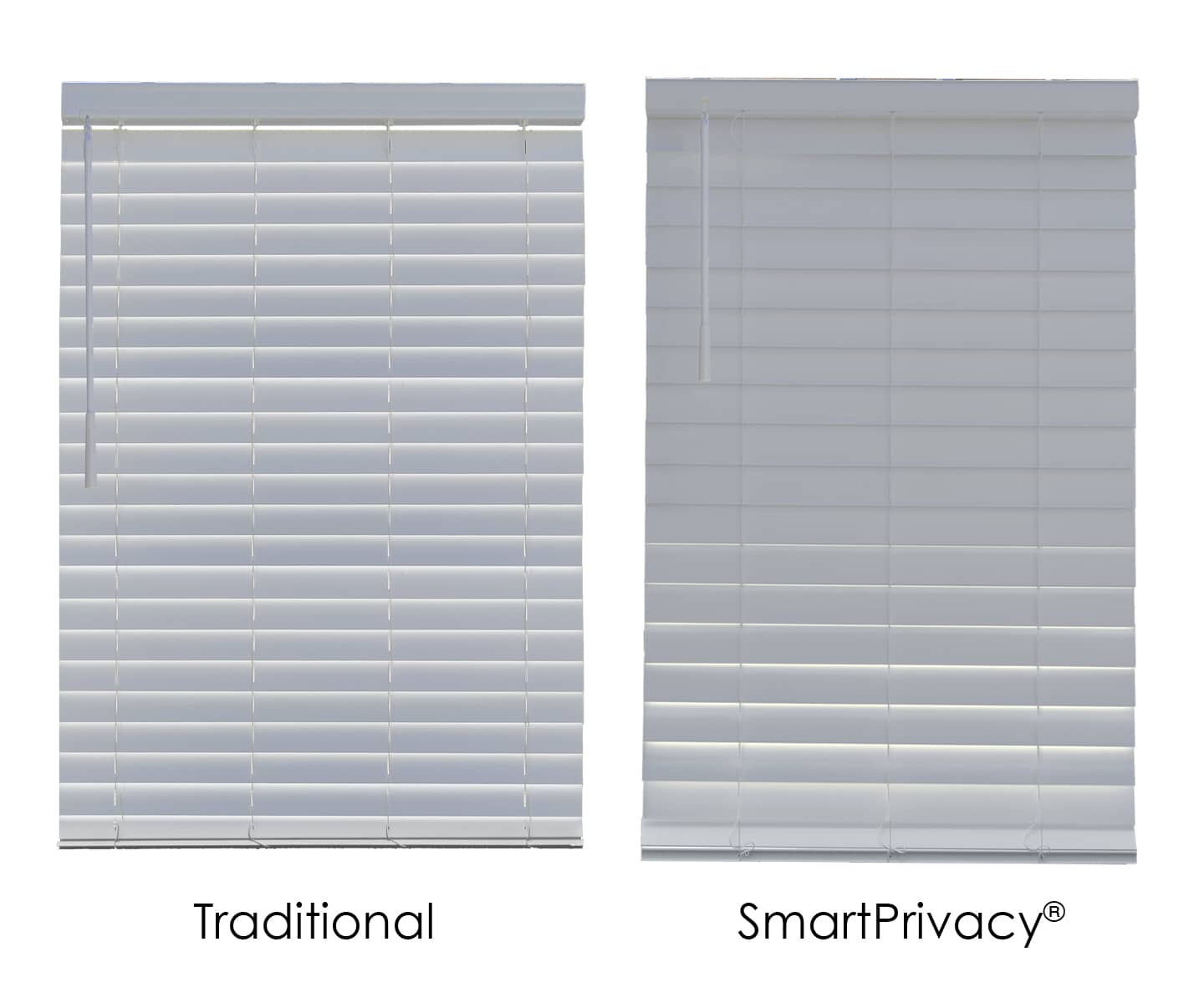 Frequently Asked Questions
What are faux wood blinds?
Faux wood blinds are made of durable polymer materials, so they are sturdy and easy to maintain. Because of their moisture resistant capability, faux wood blinds are ideal for kitchens and bathrooms. The smooth finish offers a clean and contemporary look, while the embossed finish mimics the texture of wood grain. They are also available in a variety of colors and textures.
Do faux wood blinds keep heat out?
Not only do faux wood blinds keep heat out during the summer months, they keep the cold out in the winter months.
How do you clean faux wood blinds?
Faux wood blinds can be easily cleaned. Use a clean cloth to dry dust or a damped cloth to wipe it down. For a heavily soiled blind, use a clean cloth soaked in warm water that's been mixed with mild detergent.
Do faux wood blinds keep the room private?
Norman®'s Ultimate™ faux wood blinds have an exclusive bottom rail that pivots 90 degrees when closed to align with the slats. And unlike traditional blinds, there are no visible route holes to provide extra privacy, resulting in the tightest top to bottom closure in the market.
Do faux wood blinds break easily?
No, faux wood blinds are very durable compared to other window treatments because they are made with sturdy polymer materials. They are very easy to maintain as well.