Living Room Window Treatments
Entertain in Style
Impress your guests with dapper style and options a plenty.  Each one of our product lines comes with a multitude of colors and materials, allowing any interior to become significantly customizable.  Find the right color pairing to match any home decor, or select the fabric that just brings the whole room together.  No matter the look, we have high quality window treatments to suit any style and budget.
Choose the right living room window treatment for your home. Norman®'s custom blinds, shutters & shades come with a lifetime warranty. Inquire today!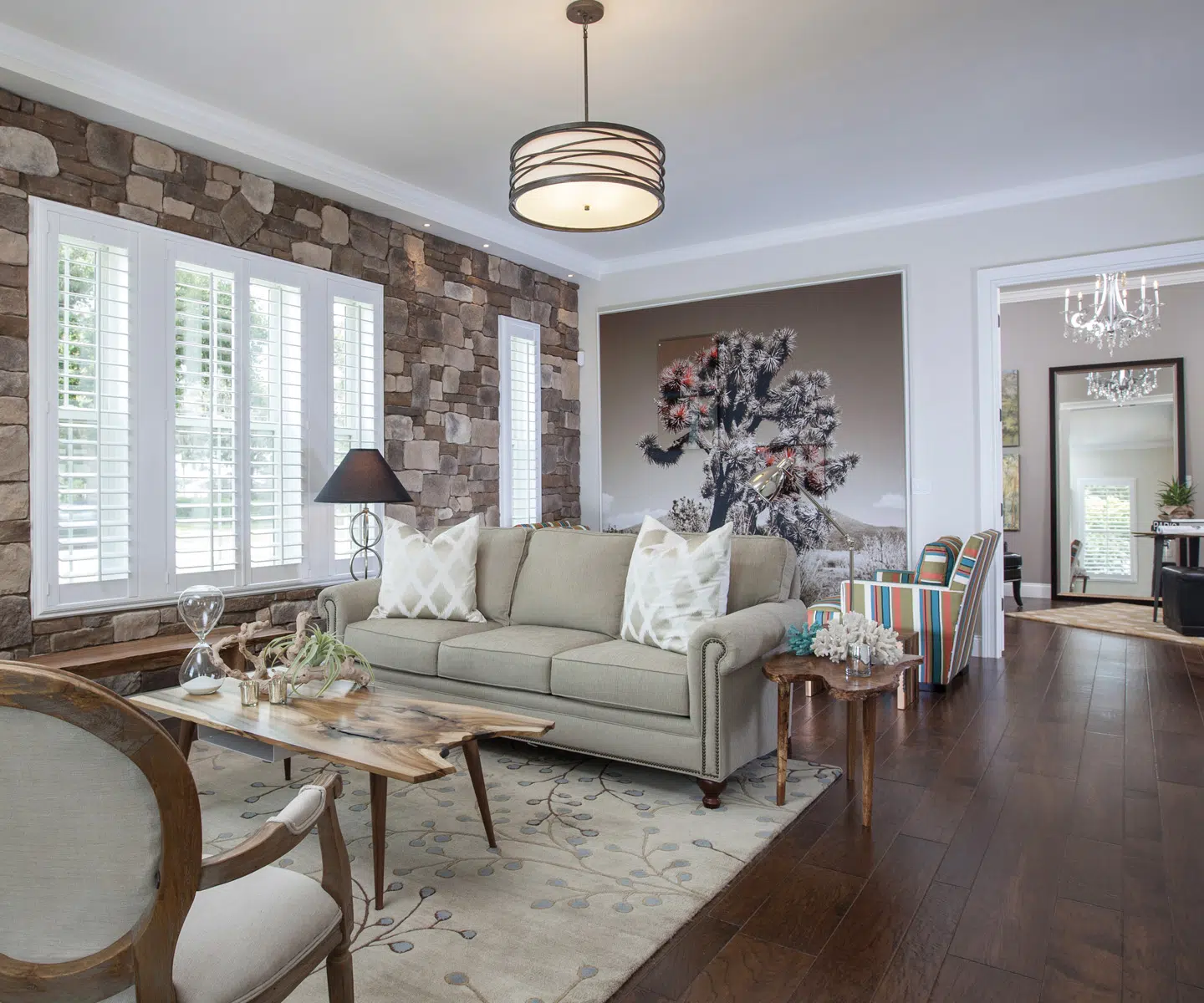 "These now complete my home and I love them!"
Susan M.
"I love my new Norman shutters! They are beautiful and make my house look like a totally different place."
Paula B.
"My husband and I loved them. I was the reason that we got the plantation shutters. I've always wanted them and they are perfect for this particular house."
Suzanne F.
Frequently Asked Questions
Which type of window treatments are best for a living room?
There are many types of window treatments that can be used in a living room, but the most popular are blinds and shades. Shutters and drapes are also common choices, but it really comes down to your personal style.
Does keeping shades closed affect living room temperature?
Yes, it can. If you want to keep your living room cool in the summer and warm in the winter, consider investing in insulated shades. Insulated shades work by trapping air between the window and the treatment, which can help regulate the temperature in your living room. Investing in a window treatment solution like Portrait™ Honeycomb Shades can help keep your space at a comfortable temperature and result in energy savings.
Which living room window treatments allow light but aren't too sheer?
Opaque drapes and light filtering shades are great options. Smart design light filtering shades like Norman® Soluna™ Roller Shades will repel almost 100% of incoming light on one side and add a boost of aesthetic colors and patterns on the other.
Are there motorized window treatments for a living room?
Yes! Motorized window treatments are becoming more and more popular. They're especially convenient if you have large windows or hard-to-reach windows. Norman® USA offers a wide variety of motorized window treatment options for your living room. From shutters to shades, we have a solution that will fit your needs.
Can you put faux wood blinds in the living room?
Yes! Faux wood blinds are a great option for living rooms. They add a touch of elegance and can be customized to match your existing room décor. Faux wood blinds may be preferable to natural wood blinds in circumstances when real wood may be damaged by sunlight or heat.