Arched Window Treatments: Shades, Shutters & Blinds
Arched Window Treatments
At Norman®, we offer a variety of arched window treatments for interior applications. Our range includes practical faux wood blinds, modern cellular shades and elegant shutters. 
Also known as eyebrow arches or half-moon arches, they can enhance the visual appeal and functionality of your space by adding character. With our arched window shades and blinds, you can easily control the amount of light entering your home, providing both privacy and improved energy efficiency.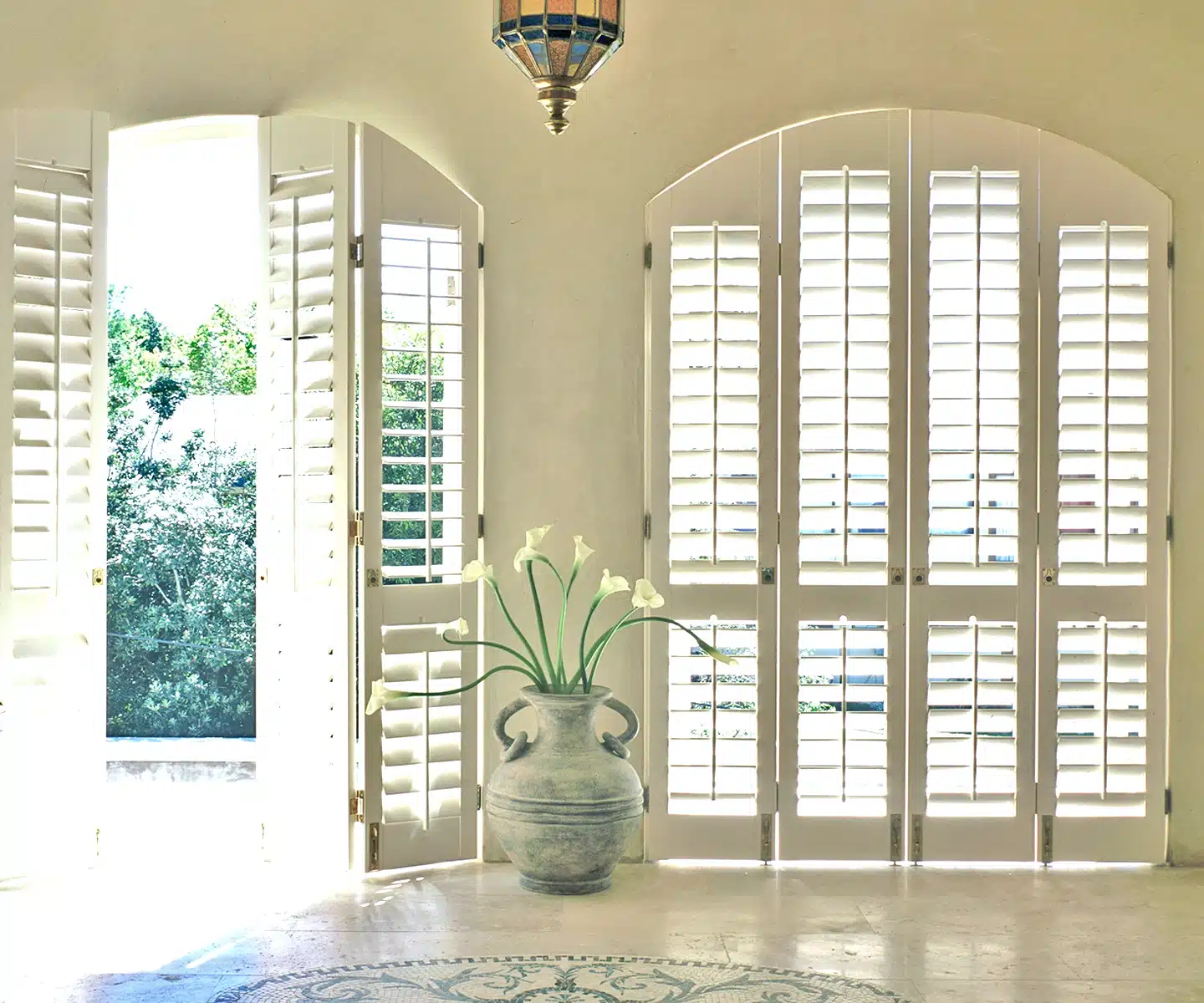 Frequently Asked Questions
How do you cover an arched window?
Due to their special shape, arched windows can be challenging to cover for homeowners. The best options for covering an arched window include arched window blinds, shutters, and cellular honeycomb shades.
What are the benefits of arched window treatments?
Arched window treatments offer insulation, privacy, improved energy efficiency, and light control. You can enjoy the view without too much light coming in. They can also help enhance the look of a space by adding style and character to the interior design.
Can you use two types of window treatments at the same time?
Yes. One popular window treatment solution is complementing shutters or shades with blinds. By combining two different types of treatments, you can create the style you desire and enjoy more light control and privacy in areas such as the bedroom, and living room, as well.