Rectangular Window Treatments
Unlimited Options
Rectangular windows are the most common shape for custom window treatments and come in a number of different styles and operating methods.  This widespread shape gives you unlimited window treatment options to choose from.  Select from a variety of shutters, blinds, and shades.  Find the perfect color to complement your interior design sense.  You can even choose the material or fabric that brings the whole room together.  No matter what your personal needs are, rectangular windows' everyday appeal makes it the window treatment with the widest array of selections.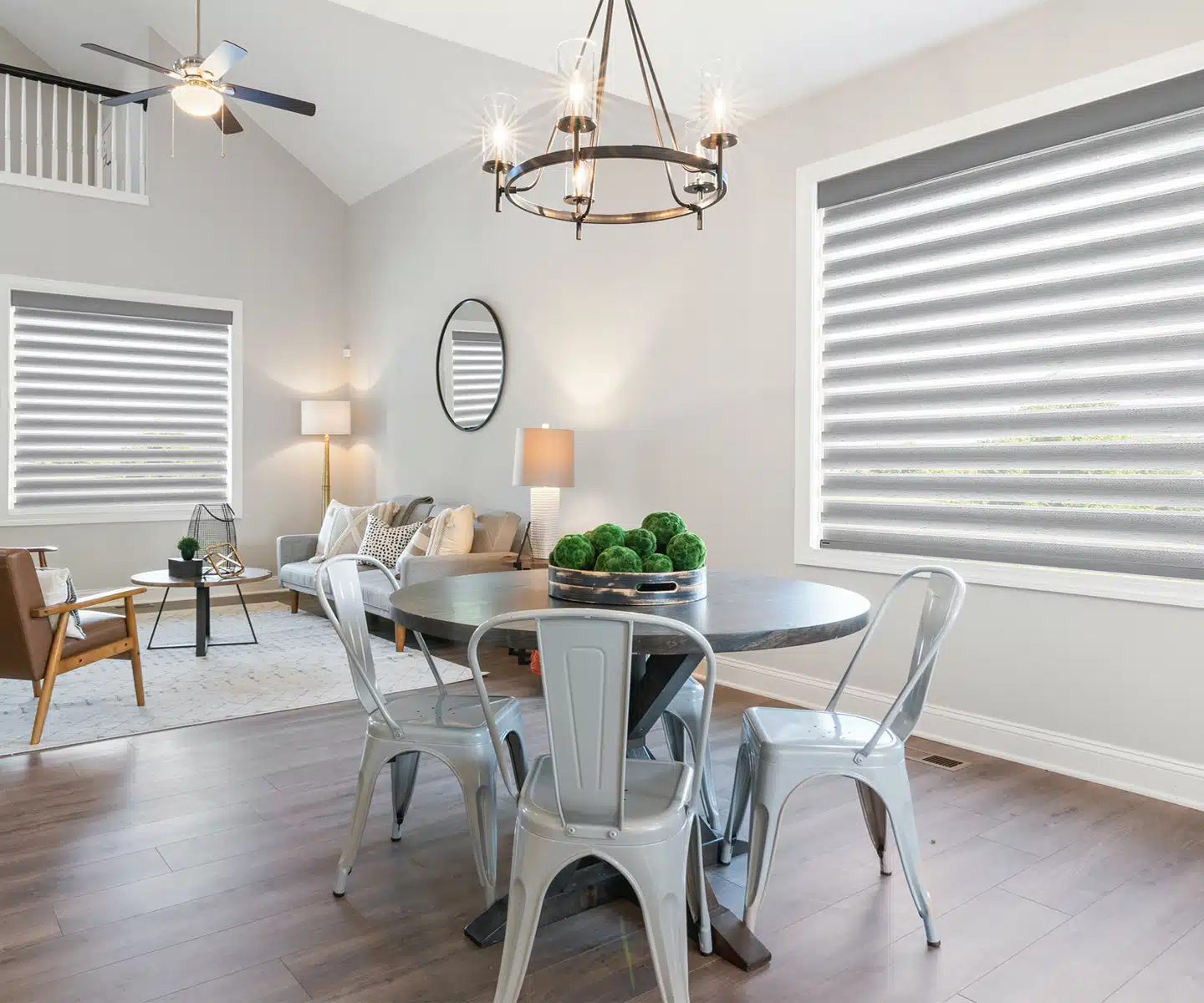 I love my blinds!… Love them!
Melanie S.
Quality product, with great features, and details. Nice color selection.
Stacy S.
Great product. I love how they look and the ability to open top or bottom for sunlight in the room.
Audrey S.
Frequently Asked Questions
How do you dress a rectangular bay window?
Rectangular bay windows provide a unique opportunity to add texture and pattern to your space. A great option is to use shutters with custom bay posts for an eye-catching look. Customize your shutter to perfectly complement your existing interior design while maintaining the potential for light control and privacy.
What are the three basic categories of window treatments?
There are three main categories of window treatments: shutters, shades, and blinds. Shutters are hardwood or wood composite panels with decorative frames that fit right into the window and provide light control and privacy through the tilting of louvers. Shades come in a variety of materials and fabric options, and can be raised or lowered with cordless operation. Blinds are made with slats that can be rotated to adjust the amount of light entering the room.
What is the trend in window treatments?
Rectangular window treatments are becoming increasingly popular due to their easy construction and operation. Rectangular windows come in all sizes, so they can be used to fit any space. From honeycomb shades to plantation shutters, there are many different types of window treatments that can be used for rectangular windows.
What is the best window treatment for large rectangular windows?
Plantation shutters are a great option for large rectangular windows. They provide insulation and privacy, while also allowing you to adjust the amount of light entering the room. They come in various color options & materials and can be customized to fit your space. Honeycomb shades are another great option for large windows as they are lightweight and easy to raise or adjust. Since they typically have a small fabric stack, the shade virtually disappears from the window, allowing great views to the outside without compromising interior design.
What can I use to cover a large window?
If you have a large window, you can opt for SmartDrape™ or Synchrony™ vertical blinds. Both treatments are suited for particularly wide windows, while maintaining intuitive handling and functionality. Ensure the perfect level of privacy and illumination on even your largest rectangular windows.