Portrait™ Honeycomb Shades
More Choices,  More Comfort, More Energy Efficiency
With rich materials, and an even richer history, Portrait™ Honeycomb Shades feature award-winning designs, exclusive options and industry leading construction – no matter what the elements have in store.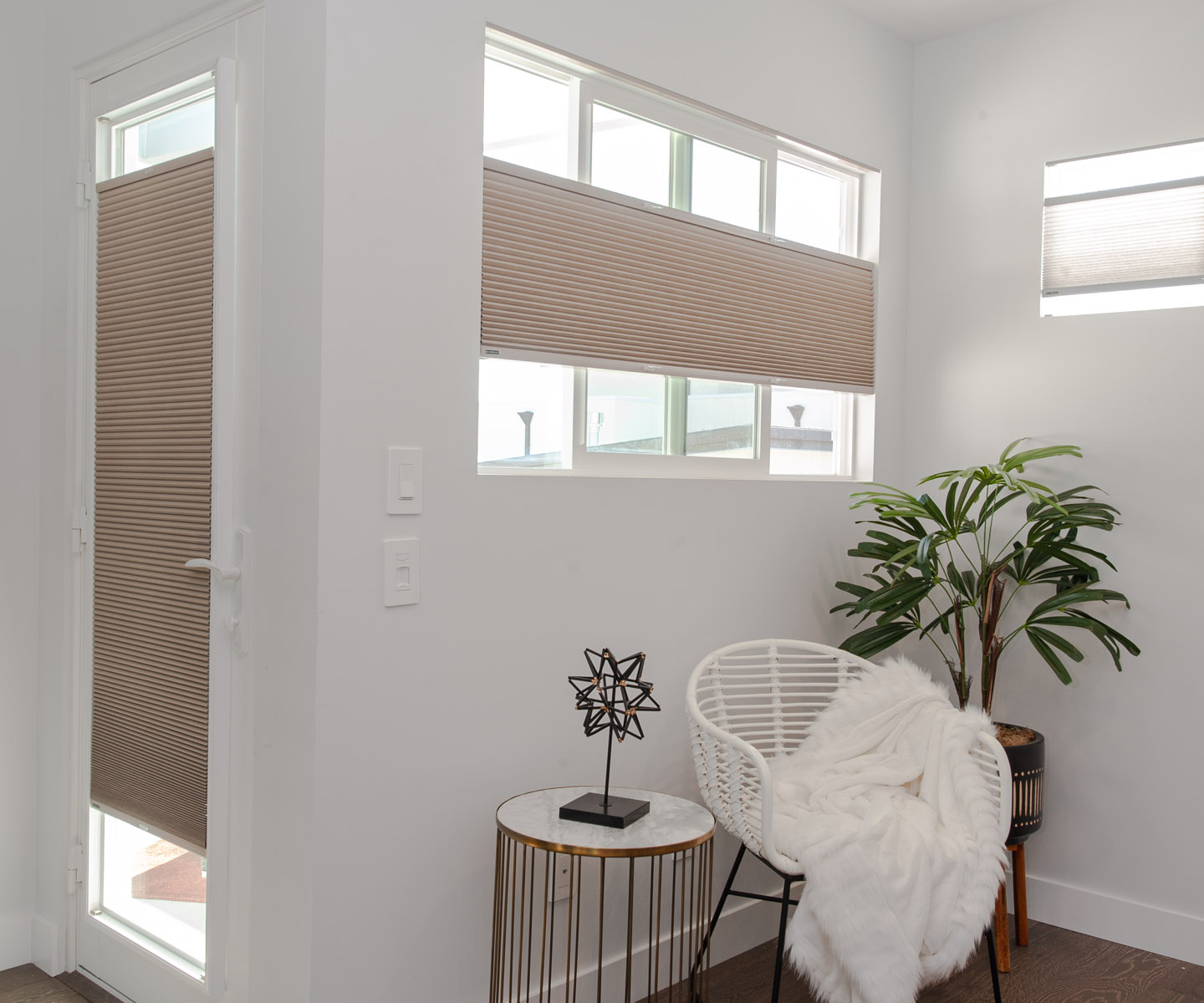 Portrait™ Motorized Cellular Shades
Frequently Asked Questions
Are cellular shades and honeycomb shades the same?
Cellular shades are also known as honeycomb shades. They are more energy efficient than pleated shades because of their honeycomb construction.
Are Honeycomb shades good for temperature control?
Solar heat passes through windows in the summer and indoor heat escapes in the winter. Honeycomb shades protect against energy loss by trapping air in their honeycomb cellular pockets. Choose from 6 cell sizes to match the look and scale of your windows.
How do you clean Honeycomb Shades?
To spot clean, add mild soap onto a slightly damp rag and dab at the spot. Do not rub the spot, as it could cause some damage to your honeycomb shades.