Bedroom Window Treatments
Balancing Light Control and Privacy
Satisfy your need to create a sanctuary.  The bedroom is your oasis away from the hustle and bustle of everyday life.  The last thing you want is some stray light waking you up before you're ready, or unwanted eyes peering into your room.  Maximize your relaxation by selecting a window treatment that fits your personal bedroom needs.  Choose from window coverings with the utmost privacy and light control, ranging from calming light filtering to room darkening.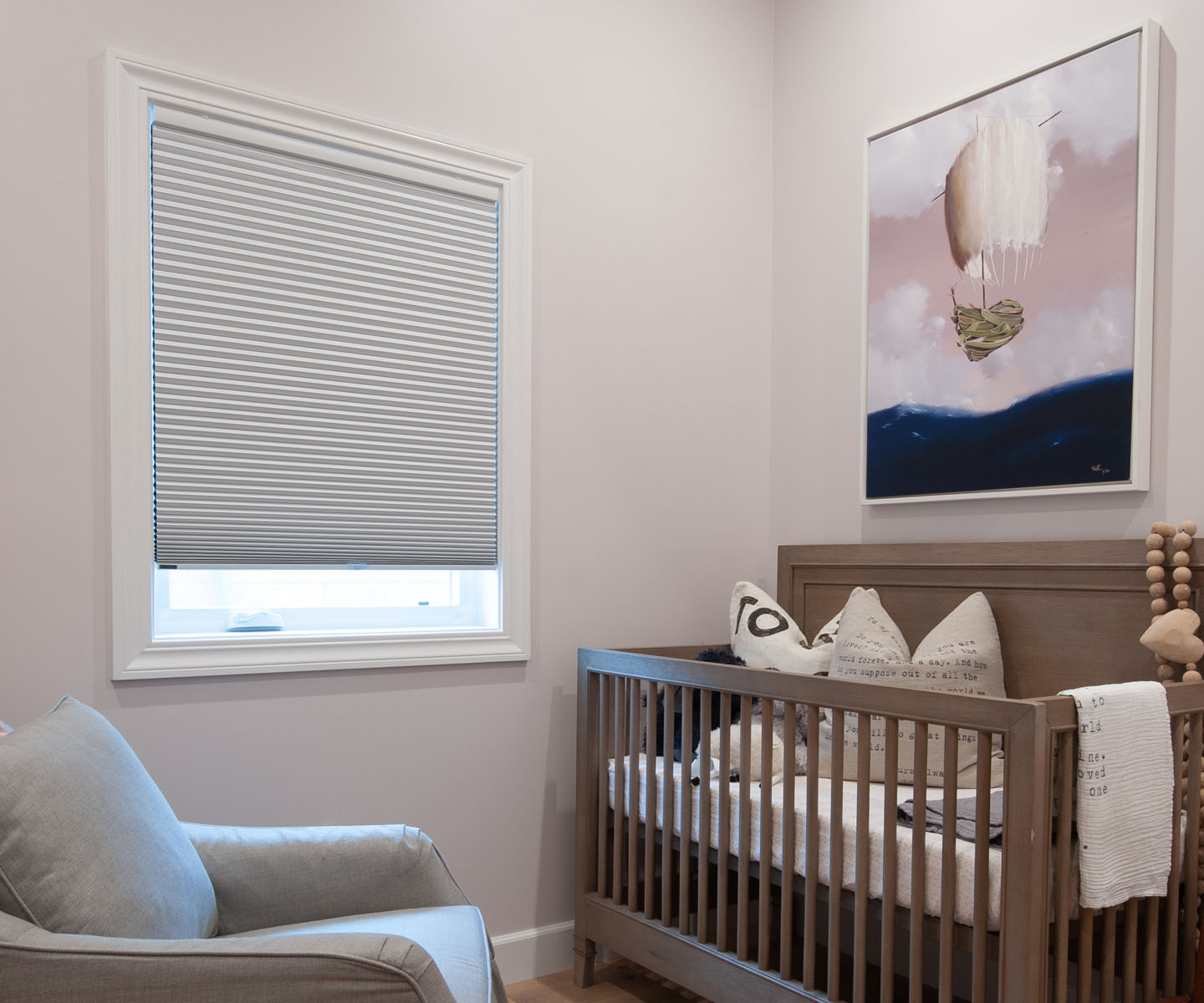 Sleep Tight - LightGuard 360™
Sweet Dreams - LightGuard 360™
Innovative Blackout Solution - DayNite™ Shutters
"They make my bedroom feel luxurious."
Dianne H.
"I like the quality and functionality of the Norman shutters."
Jody B.
"So happy the installation of these shutters made a tremendous difference in my home aesthetics."
Egla S.
Frequently Asked Questions
What are the best types of window treatments for a bedroom?
The best type of treatments for a bedroom window would be shutters, cellular shades, roller shades, or Roman shades. These window treatments will provide privacy and light control while also being aesthetically elegant.
What type of bedroom window treatments block the most light?
The type of window treatment that blocks the most light is blackout or room darkening shades. These window treatments are perfect for bedrooms, as they can provide complete darkness in the room. Blackout shades are ideal for bedrooms belonging to young children who need to sleep during the day.
Which bedroom window treatments are best for people that work the night shift?
Blackout or room darkening coverings are the best window treatments for those who work night shifts. For complete light control, new window treatment advanced technology like Norman®'s Soluna™ roller shade with LightGuard 360™ incorporates housing and bottom and side channels that wrap around the edge of the shade to take care of any light that might seep through. DayNite™ shutters are also incredibly effective at light blocking, by combining tight closing shutters with a room darkening honeycomb shade, eliminating any potential light seepage.
What is the best color for bedroom window treatments?
The best color for bedroom window treatments really depends on the desired look and feel of the space. For a calming and serene bedroom oasis, light colors such as whites, creams, and blues are ideal. If a bolder design is desired, then window treatments in jewel tones, coffee hues, or even black can make a stylish statement.
Are wooden shutters OK in the bedroom?
Yes, wooden shutters can look great in the bedroom! They provide a classic and elegant look that can complement any style. Plus, they offer excellent light control and privacy. Modern wooden shutters are engineered to be quiet and long-lasting and can be customized to match your existing bedroom decor.