Motorized Window Treatments
The Art of Convenience
Our motorized shutters deliver convenient and consistent performance, and come with an intuitive remote control, along with quiet, energy efficient motors.  Utilize the Norman® app to automate your PerfectTilt™ G4 shutters.
Learn More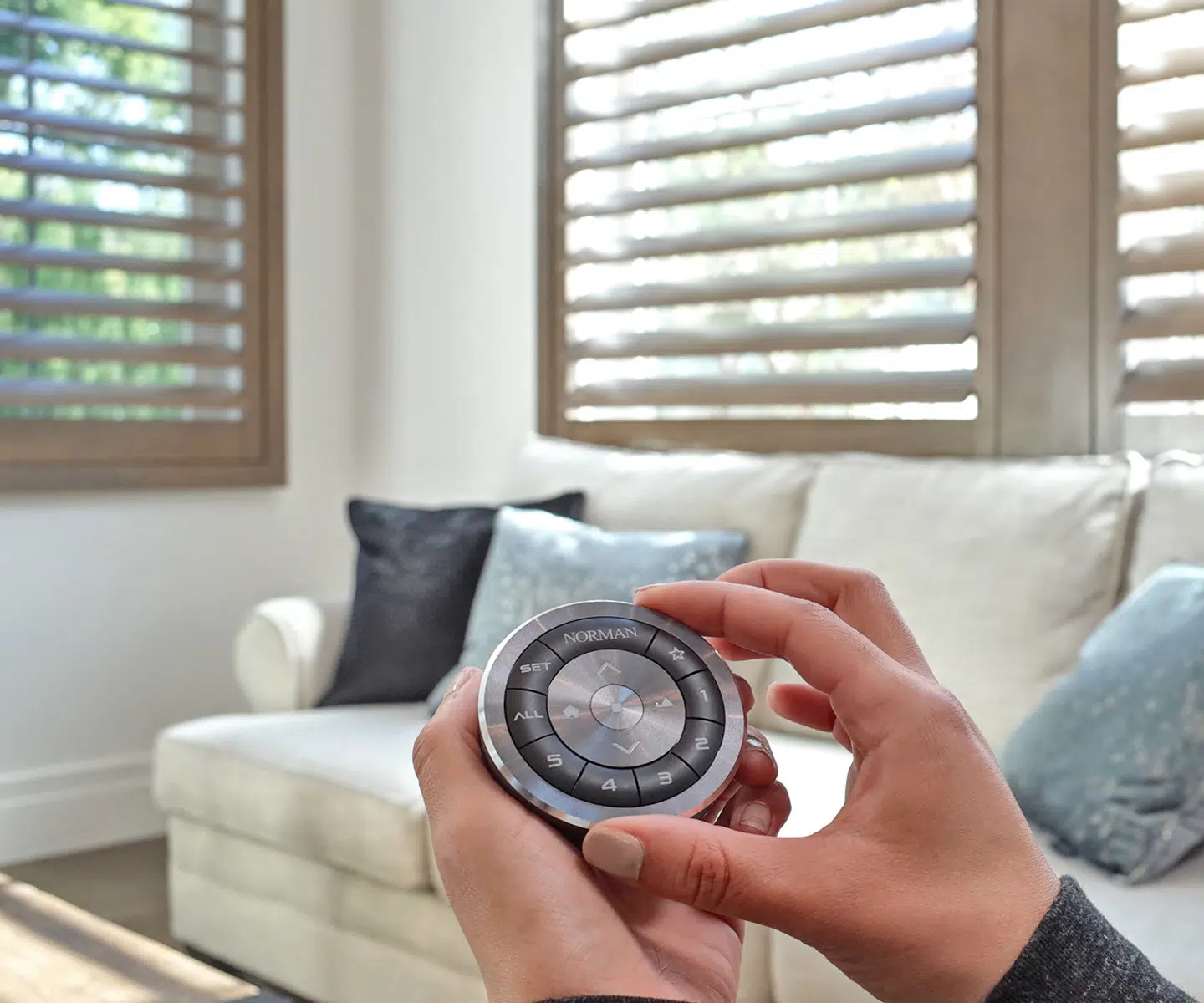 Norman® Smart Motorization
The age of convenience has arrived with Norman® Smart Motorization for Portrait™ Honeycomb shades. Utilizing an intuitive 5 channel remote, you can adjust your honeycomb shades to fit any personally desired level of privacy with a single touch. Feel free to reposition our shades as you see fit, as the internal battery can be recharged, allowing for reliable performance for years to come.
Learn More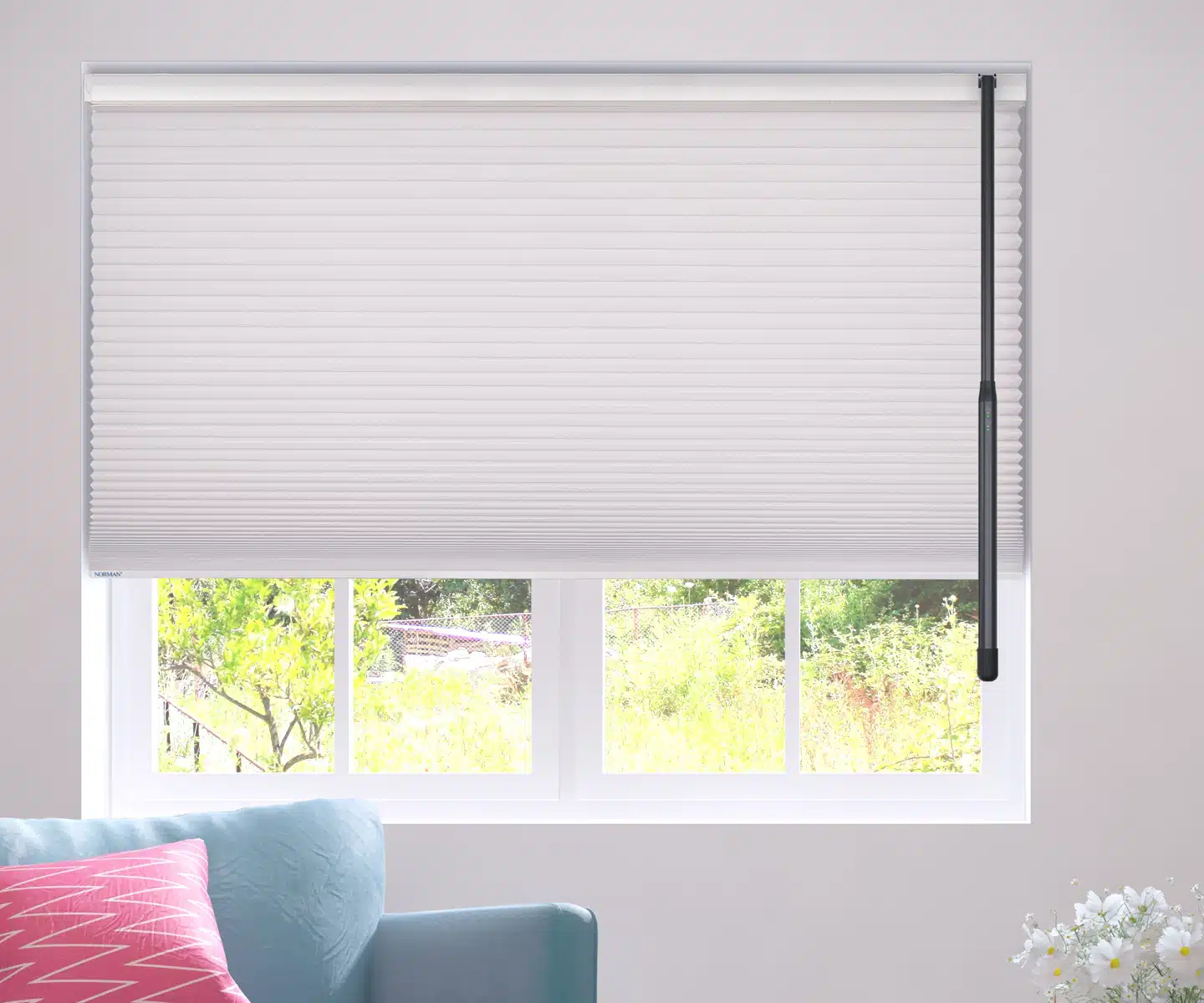 Adjust with Ease
Adjust your Norman shade with the press of a button or just a touch. Automate Home Motorization offers additional convenience to your home using a remote control that can house up to 15 channels, or the 5 channel wall switch.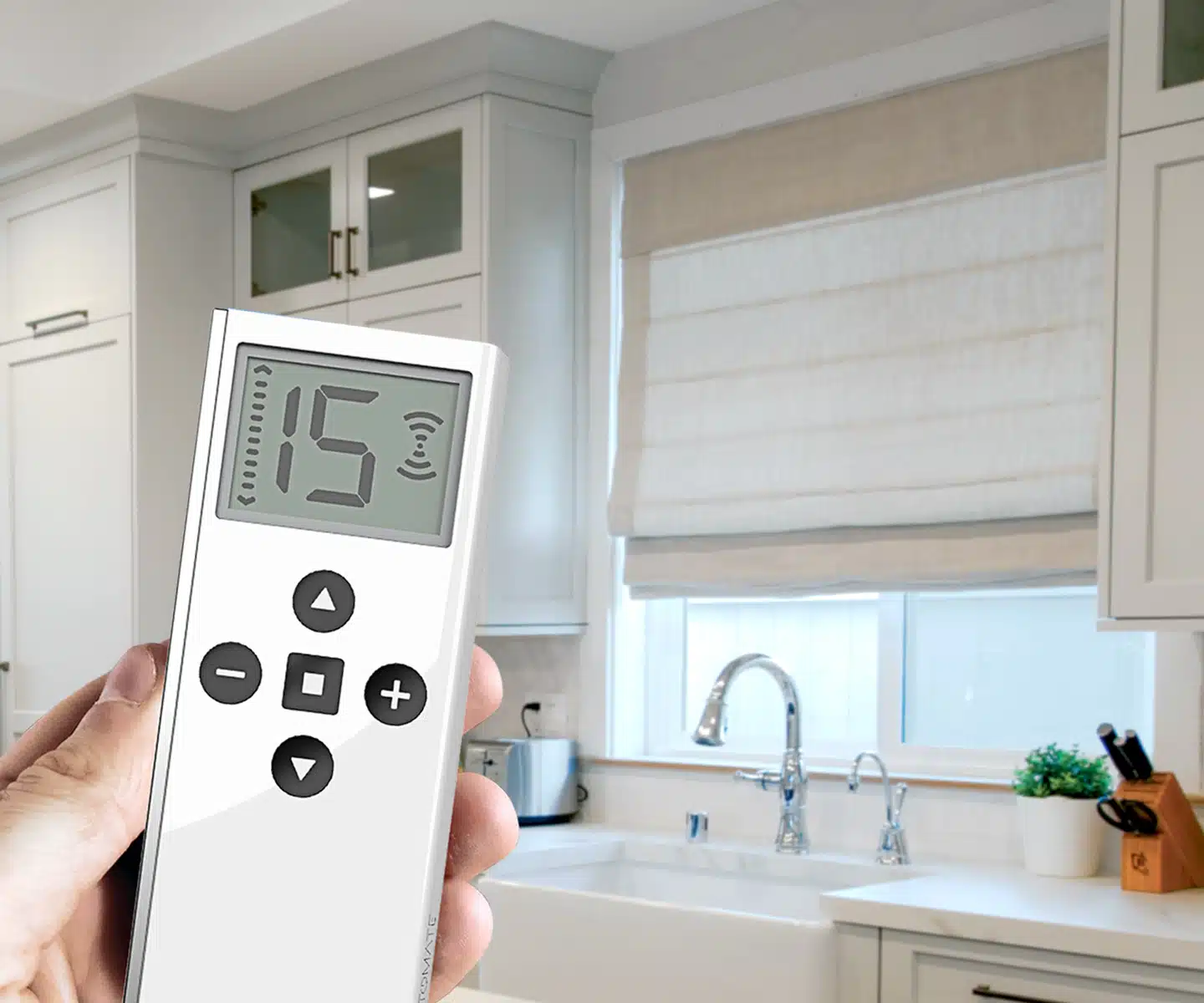 PerfectTilt™ G4 Home Automation
PerfectTilt™ G4 - Art of Convenience
PerfectTilt™ G4 - Schedule
Norman® Smart Motorization