The Art of Convenience
Motorized window treatments don't have to be complicated. The exclusive Norman® Smart Motorization technology is designed to create simpler, safer, and worry-free experiences. Craft the perfect room ambience without sacrificing comfort.
Recharging Made Easy & Safe
The innovative wireless charging wand eliminates the inconvenience or danger of climbing on a ladder to recharge. Don't worry about fiddling with a power cord that can ruin the aesthetic of your interior design. Simply plug in the charging wand and recharge your motorized shade simply and safely.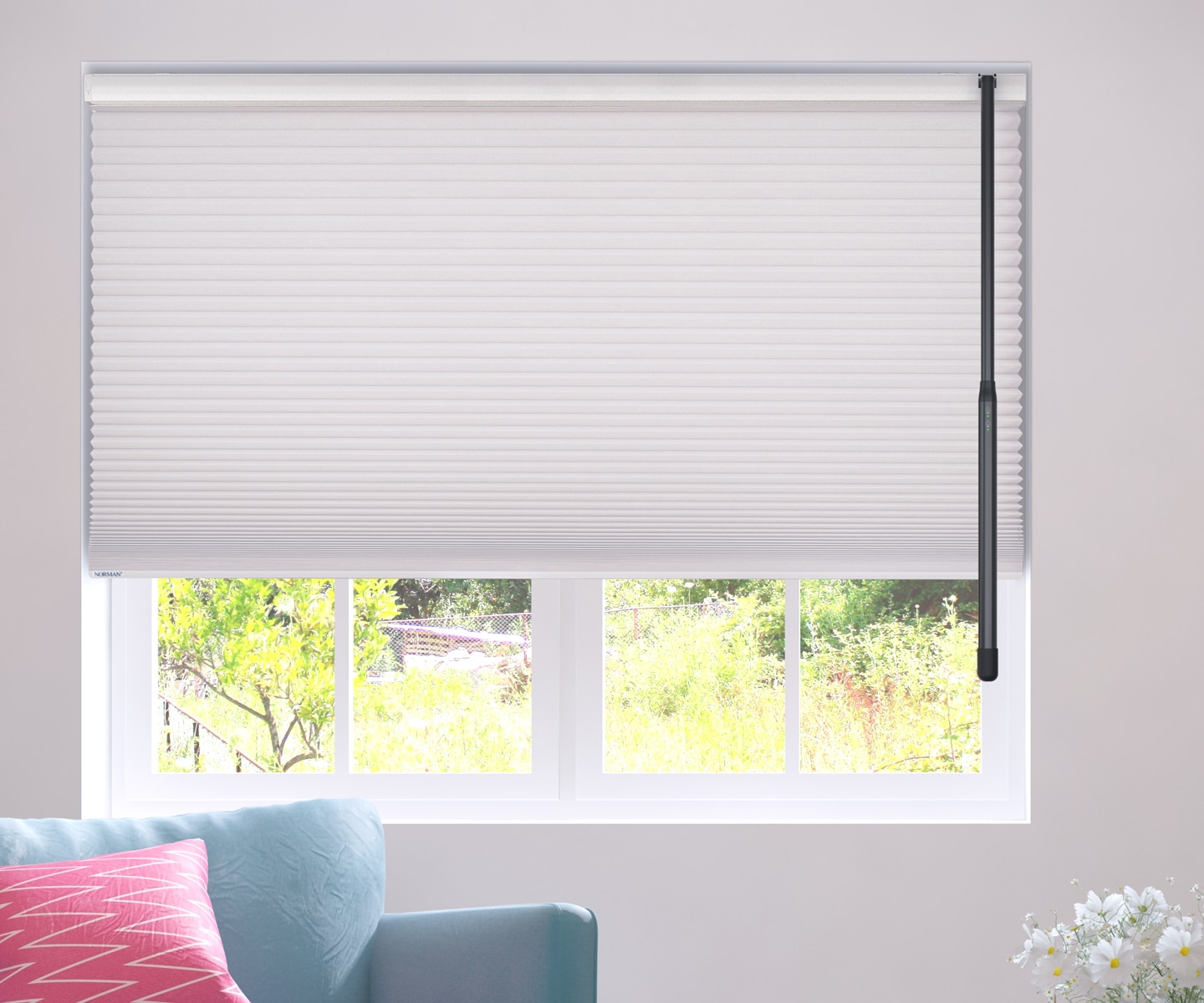 Intuitive Remote Design
An unlimited number of shades can be programmed to interact with the remote control at a single time. Utilizing radio frequency to communicate with the motorized shades, the remote control also houses shortcut keys for added convenience; switch between your favorite shade positions at the press of a button, or transition from fully open for the best views or fully closed for optimum privacy at a moment's notice.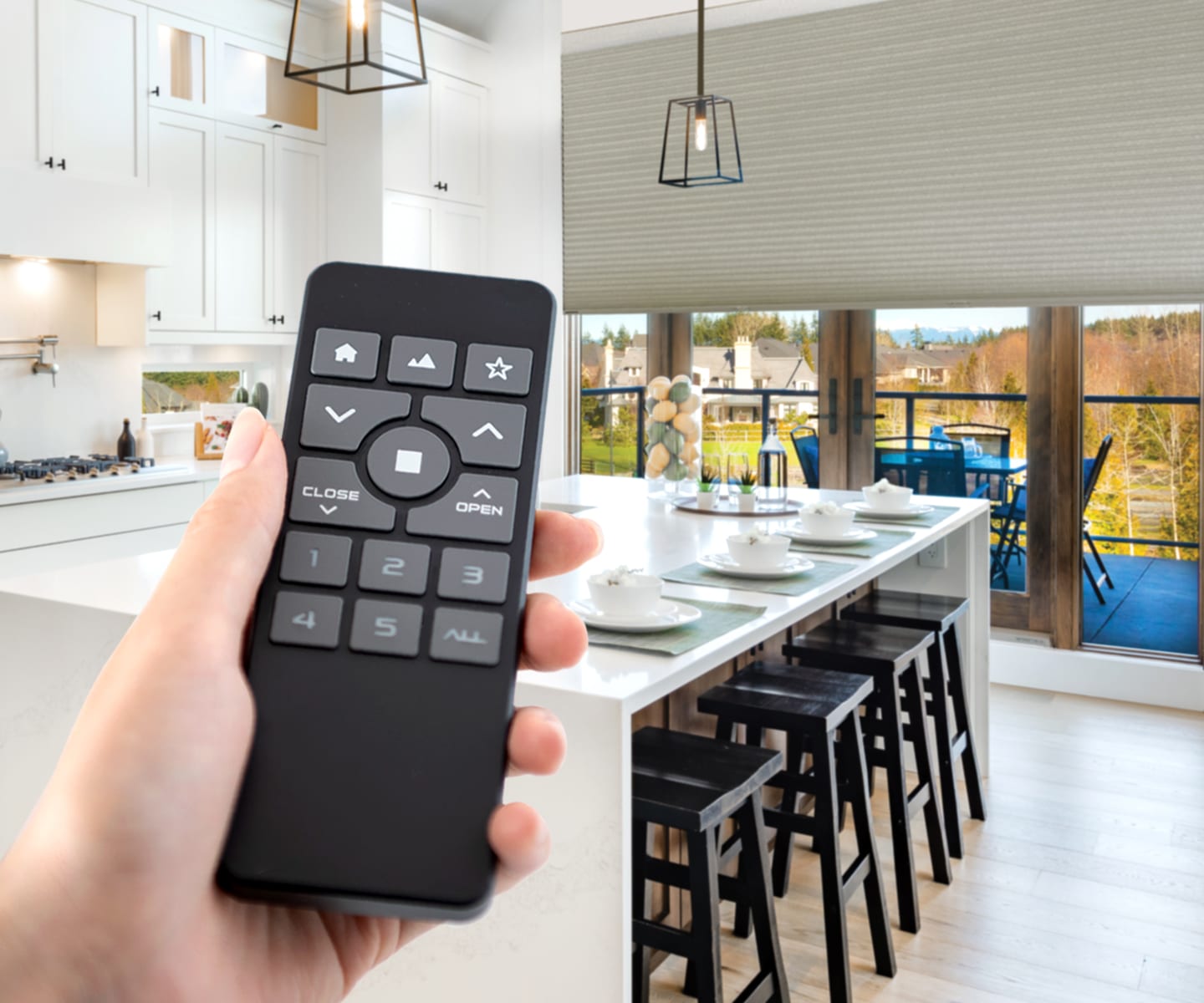 Innovative Convenience & Safety Features
Norman® Smart Motorization uses single tap control, allowing you to control the automated movements of the shade with a single tap. Tap once to stop the shade mid movement, tap again to raise or lower the shade with ease. Norman® Smart Motorized shades also include an auto brake feature: the shade will stop movement upon encountering any physical obstructions. This ensures safety for any misplaced hands and protects curious children & pets from potential injuries.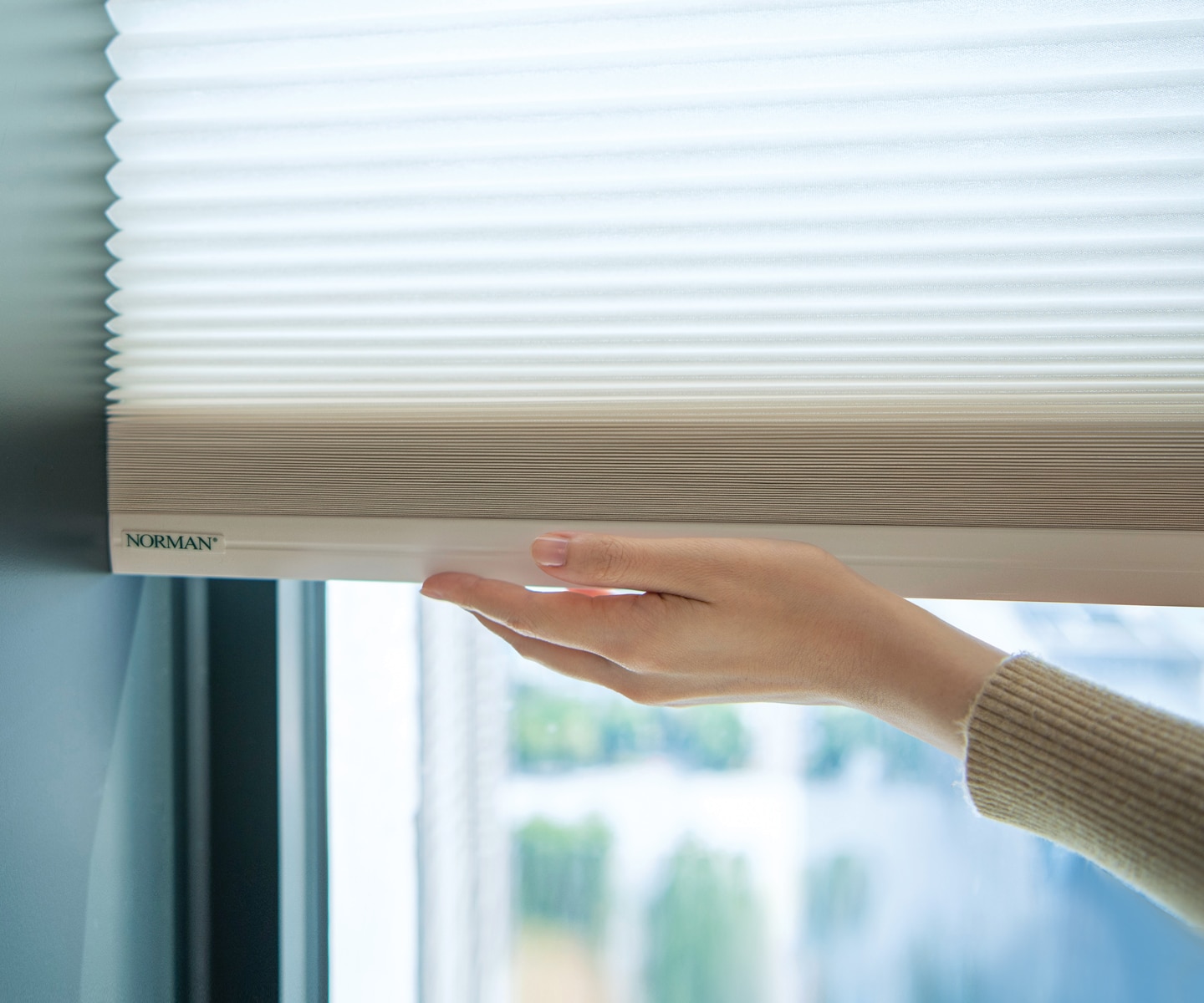 Single or Dual Motors
Norman® Smart Motorization comes in both single and dual motor variations; single motor for a standard Bottom Up honeycomb shade, and dual motors for Top Down Bottom Up and Day & Night honeycomb shades. Norman® Smart Motorization is available for all of your favorite Portrait™ honeycomb shade lift systems, allowing you to achieve both convenience and multi-functionality!
Norman® Smart Motorization is currently available for Portrait™ honeycomb shades. Coming soon to other Norman® shade window treatments.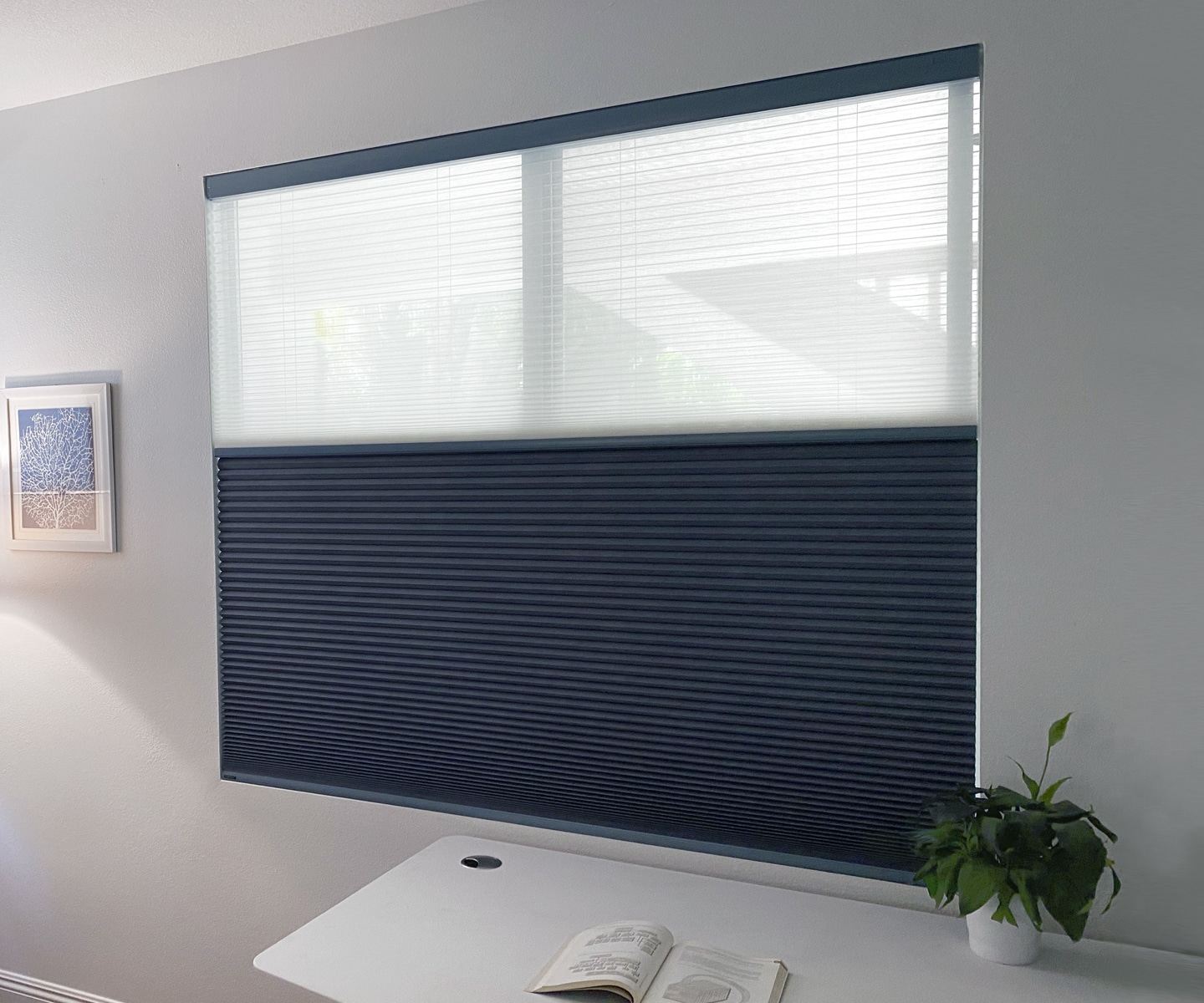 Norman® Smart Motorization