Basement windows play a crucial role in improving the aesthetics and functionality of below-ground spaces by adding light, ventilation, and safety. Allowing natural light to filter in, they brighten what would otherwise be a dim and potentially gloomy space, making the basement area more inviting and comfortable.
Often overlooked by homeowners and designers, adding simple touches to your basement windows like upgraded window treatments can have a big positive impact on your space.
What to Consider for Basement Window Coverings
Besides style and the right décor, there are a few key factors to consider as you select the best basement window coverings for your needs.  
Window Size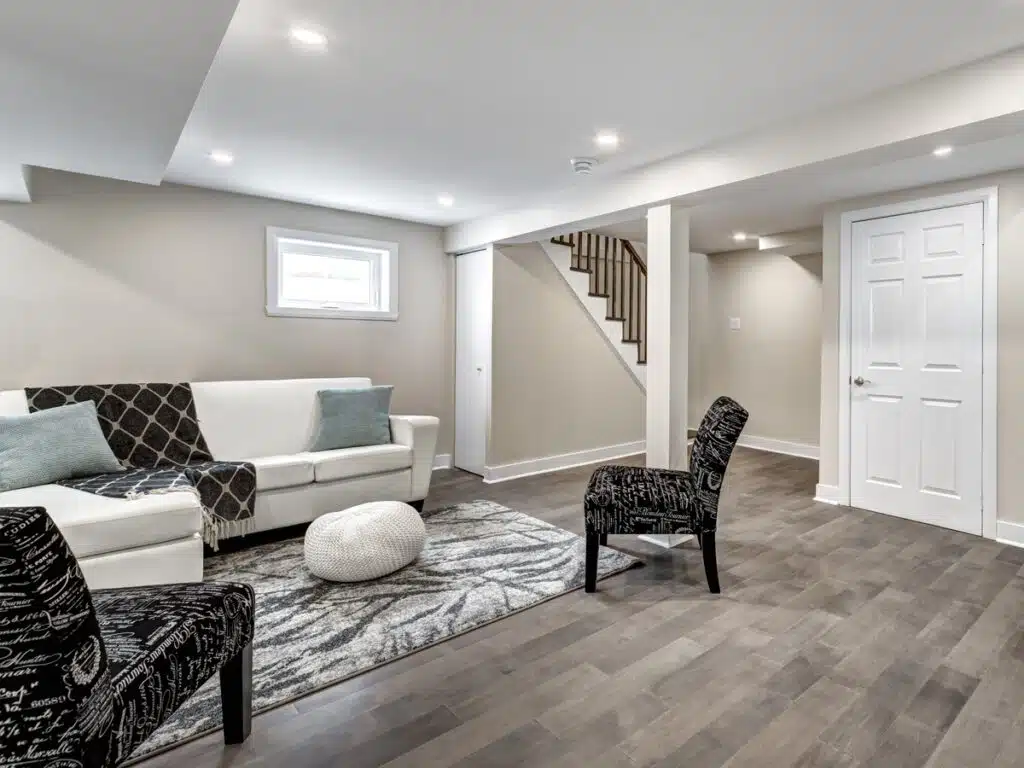 Consider the size, shape, and placement of your basement windows. For accurate measurements, follow our easy measuring guide. Basements often have awkward windows; narrow, small windows, or larger windows with unusual shapes. The good news is that we've never met a window we couldn't fit!
Basement's Function
How often do you use your basement, and for what purpose? If it doubles as your home theater, black-out shades are a must. Using it as a yoga studio or home office? You may want to allow for more natural light and opt for a light-filtering window treatment. The function of the space will help inform the right type of window treatment. 
Factor In Humidity and Ventilation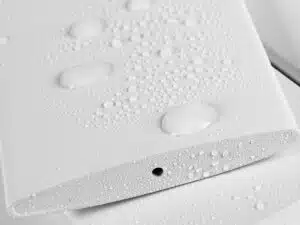 Basements can be more prone to humidity and moisture, so it's essential to choose materials that can withstand damp conditions without warping or deteriorating. The best choices are waterproof and humidity resistant window coverings made from durable materials like advanced thermoplastics, ABS materials, aluminum, or synthetic fabrics.
In addition to these critical factors, don't forget to think about your desired look and feel for the space. Do you want to make the window seem larger? Mounting the treatments higher and choosing sheer fabrics will do the trick. You can even fill the space around the window by extending the width to cover unsightly blemishes in the drywall or window frames strategically.
For a statement window covering that draws attention, opt for bold patterns and bright colors that pop. And finally, keep your budget in mind. Are you looking for a budget or more expensive window treatment idea? Norman® has stylish solutions to fit any budget!
1. Maximize Natural Light with Light-Filtering Treatments
Creating a more inviting atmosphere and positively impacting mood and well-being are two major benefits of incorporating more natural light into your basement. It can also make the area feel less confined and gloomy, addressing some of the challenges often associated with below-ground rooms.
To maximize your natural light, shop window treatments that enhance light diffusion. Portrait™ Honeycomb shades are a beautiful solution for basements that aren't too humid. Their cellular structure traps air and diffuses light. Opt for light-filtering varieties that gently spread natural light throughout the room while maintaining privacy.
PerfectSheer™ Shades and Soluna™ Roller Shades have airy sheer options that allow for excellent light filtering. They're a practical choice for basement windows, as they provide both light control and a softened illumination.
2. Keep Your Privacy Without Sacrificing Style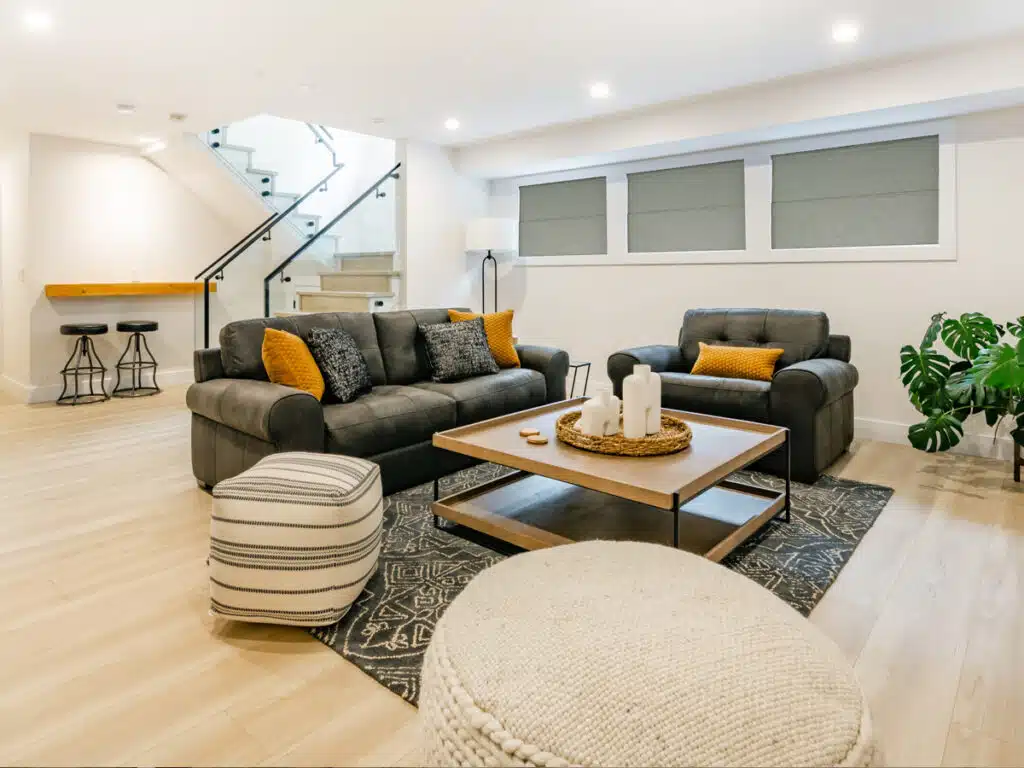 Privacy is a top priority. Norman® products can help you increase security and safety all while elevating the style of your space. SmartPrivacy® Faux Wood Blinds and Centerpiece™ Roman Shades are great options for both light control and privacy. Timeless style meets functionality in these quality-crafted, customizable window treatments. 
Durable Woodlore® Plus Shutters offer superior resistance to basement humidity and have a unique DayNite™ Shutters function. A super-tight closure means robust privacy control. CityLights™ Aluminum Mini Blinds are also moisture-resistant and more budget-friendly. They come in a wide range of colors and finishes to complete your basement look. 
3. Give the Illusion of Space
Maximizing light and extending lines are key factors in making your basement space feel larger. Hanging shades like Centerpiece™ Roman Shades and SmartFit® Dual Shades with Frame higher and wider than the actual window frames can extend the visual lines of the room. This creates a sense of height and width, tricking the eye into perceiving the space as larger than it is.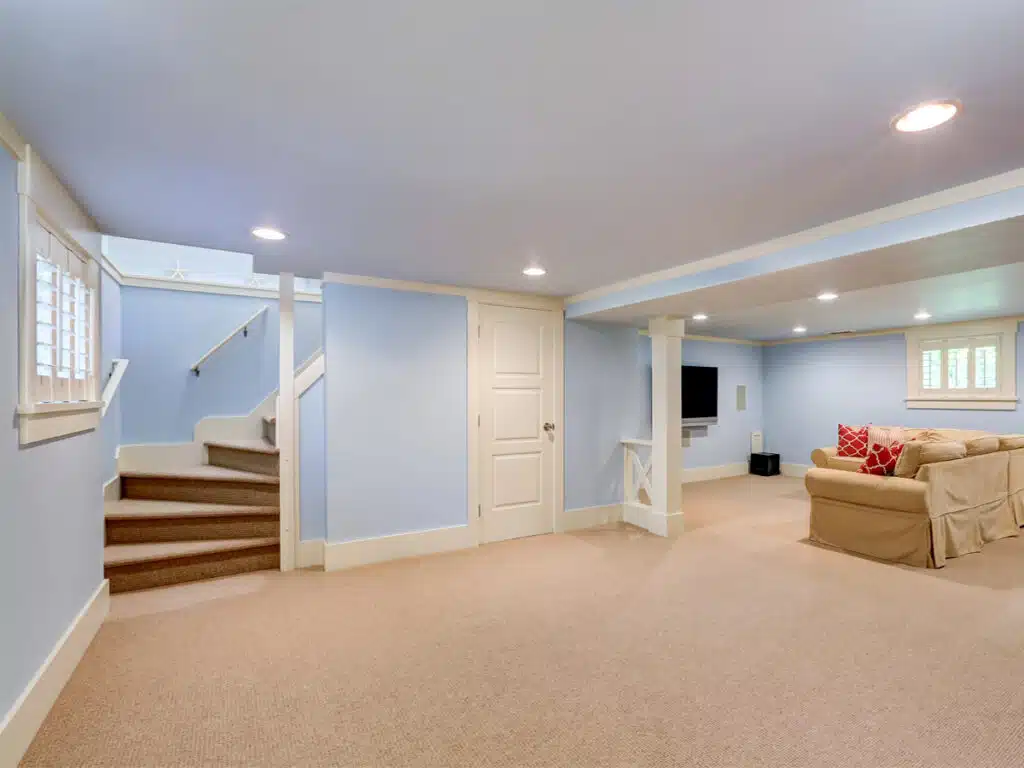 Brightwood™ shutters have decorative hardware for easier use and security. Its bi-fold function works for a space-saving solution that also provides a streamlined look. The clean lines won't visually clutter your space, and you can adjust the shutters to help diffuse and spread light, brightening up the basement and making it feel more open. Adding wall mirrors is another simple solution that pairs well with larger windows to open up the room.
4. Maximize Ventilation and Airflow
Basements are prone to higher humidity levels, leading to unpleasant issues like mold growth and moisture-related damage. Adequate airflow helps to prevent these problems by reducing humidity, and the right window treatments play a significant role in basement ventilation.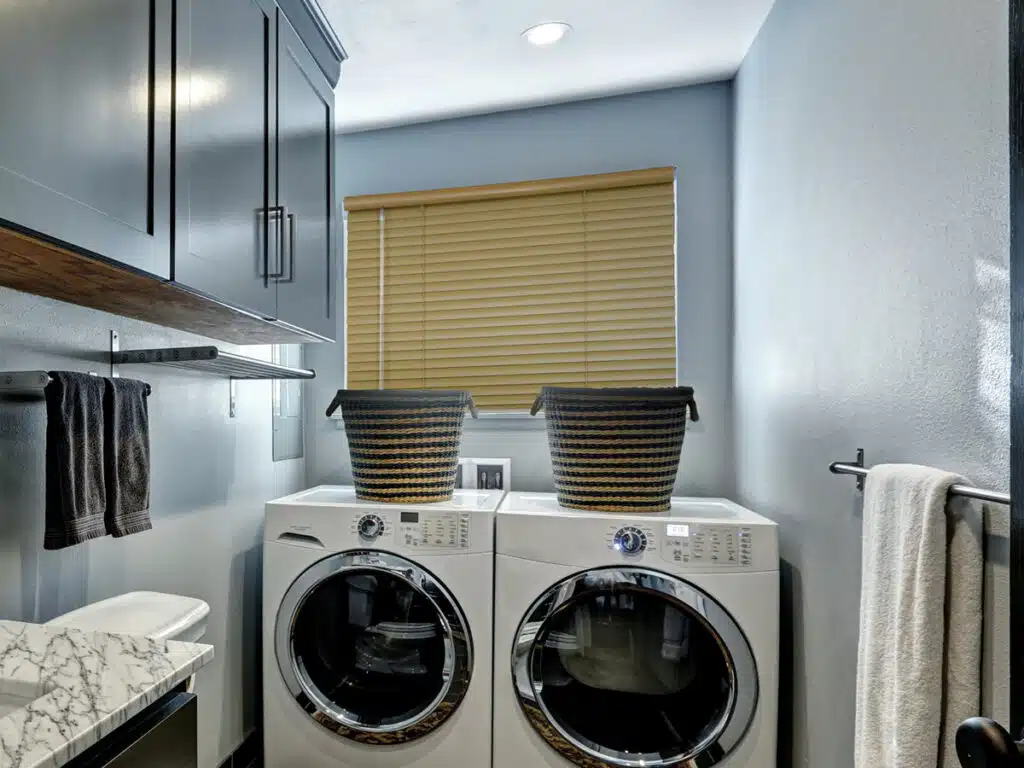 Start by considering basement windows with adjustable vents and louvered window panels. CityLights™ Aluminum Mini Blinds are an ideal solution. Their adjustable slats can be opened or closed to regulate the amount of fresh air coming in and maintain a comfortable environment.
Woodlore® Shutters have a unique bi-fold function that allows windows to have better airflow. Their louvers can be angled to control both light and airflow. SmartPrivacy® Faux Wood Blinds also increase air circulation, reducing humidity and preventing the buildup of stale air. 
5. Smart and High-Tech Solutions
Technological advancements have revolutionized window treatments, offering enhanced convenience, energy efficiency, and aesthetic options. Innovative developments such as smart window treatment options, motorized shades or shutters, smart glass with adjustable opacity, and remote-controlled curtains can transform your living space.
Norman® is an industry leader in next-gen technology, simply follow our guide to choosing the right motorized window treatments for your home!
6. Custom-Made Coverings: Get Exactly What You Need!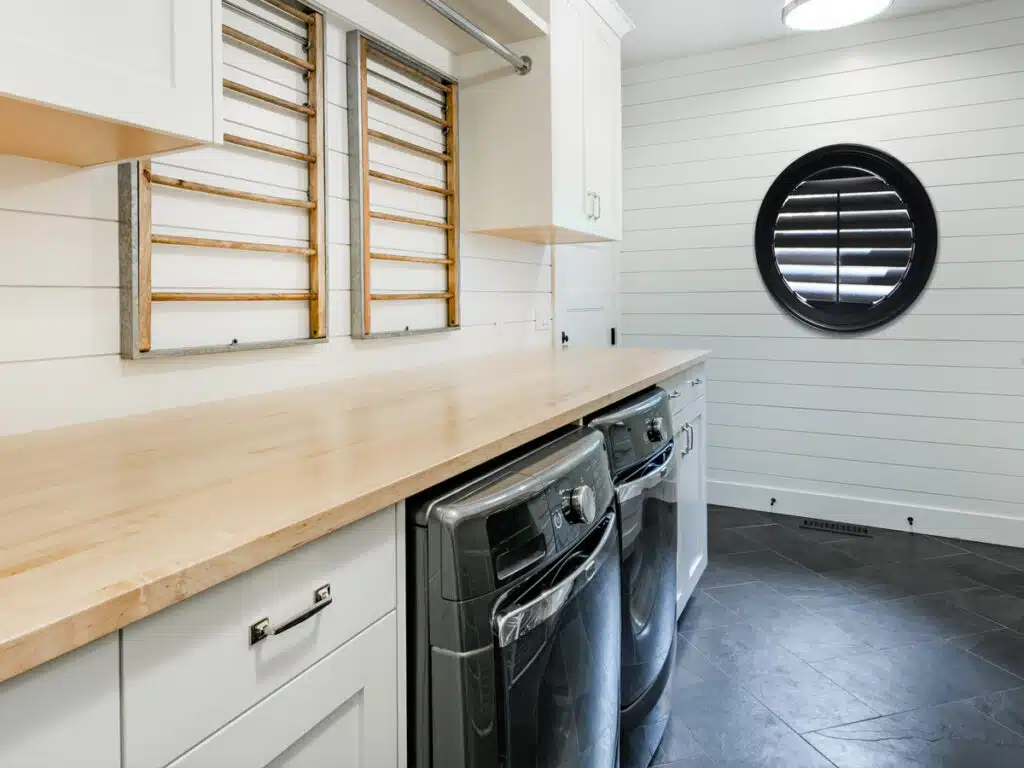 Customized window treatments allow for very specific sizes and specialty shapes. Get any window treatment tailored made for your basement project: shutters for the media room, blackout shades for a movie theater, mini blinds for the laundry room, blackout blinds for a wine cellar, you name it! Whatever your special purpose for your basement space, it can be done.
Norman® Windows Is Your Go-To Option for Basement Window Treatments
Whether you have unique-sized windows or a specific function for your basement, remember that Norman® offers a diverse collection of basement window treatment solutions. From luxury wood shutters and insulating cellular shades to moisture-resistant mini blinds, our durable window treatments can help maximize the natural light and airflow in your space to create an inviting atmosphere. 
All of our beautiful award-winning window treatments are crafted with high quality materials and are fully customizable. Shop with confidence at Norman®. For a free consultation, contact a member of our team today.  
FAQs
Q: What is the best style of window treatment for basements?
A: Moisture-resistant plantation shutters, shades, and mini blinds are the most popular options for basements because their durable construction can withstand humid conditions. Draperies are not recommended.
Q: How do I choose the right window treatment for my basement?
A: Window size, room function, and proper ventilation should be your guiding factors for choosing the right window treatment for your basement, 
Q: Are there budget-friendly basement window treatment ideas?
A: Faux-wood blinds and aluminum mini blinds are stylish and affordable basement window treatment options.
Q: Can I install window treatments myself, or should I hire a professional?
A: Installation for small basement windows can be tricky and is best left to the professionals.