Why should you get motorized shutters?
Motorized shutters are trending and for good reason. These sleek and functional window treatments offer many advantages over traditional alternatives like standard shades, drapes, curtains, and blinds.
They modernize your style
Motorized Shutters are modern electric-powered shutters that can take your interior design to the next level with automated adjustments and custom-tailored styles. They come in a variety of colors and finishes, so you can easily find motorized shutters that match your decor.
Automate your routine
These premium shutters provide convenience and flexibility with smart features such as scheduling options. You can set motorized plantation shutters to open and close at predetermined times, allowing you to control the amount of sunlight in your home with ease on a regular basis. 
Additionally, motorized shutters can be operated on your schedule with a mobile device, making it easy to adjust light and privacy levels and set custom timers from anywhere. The added convenience of remote access and automation gives you an extra layer of security if you're away from home for extended periods of time.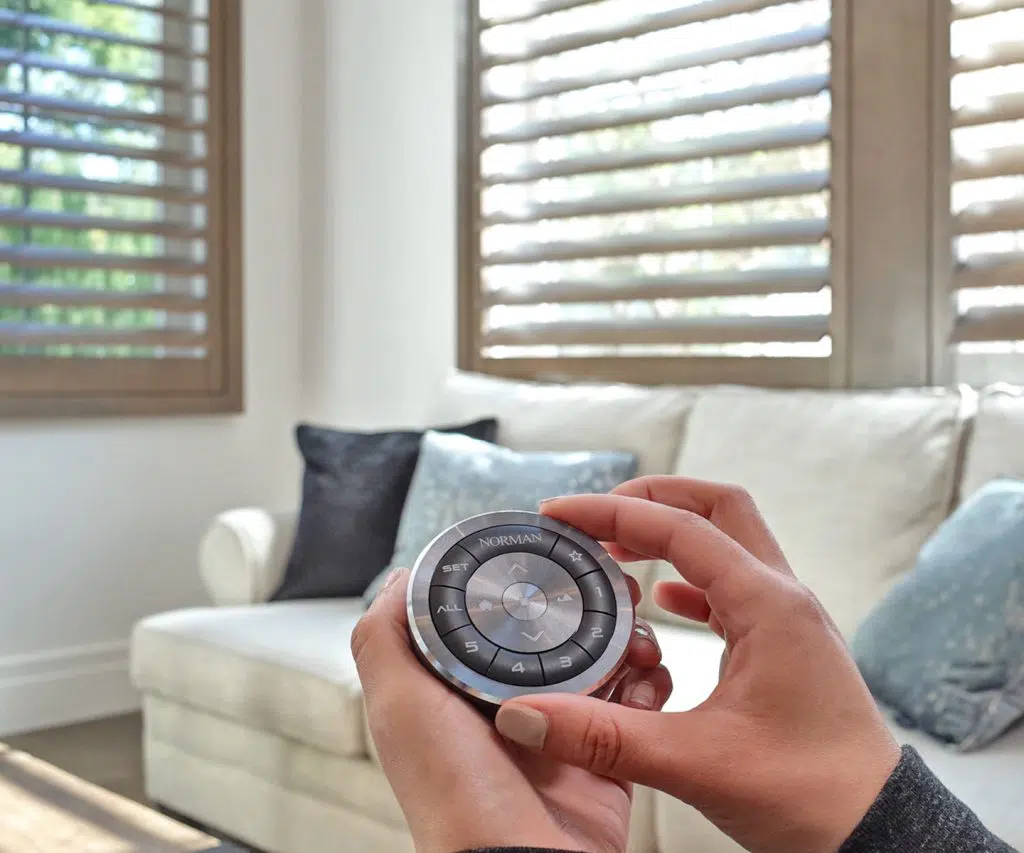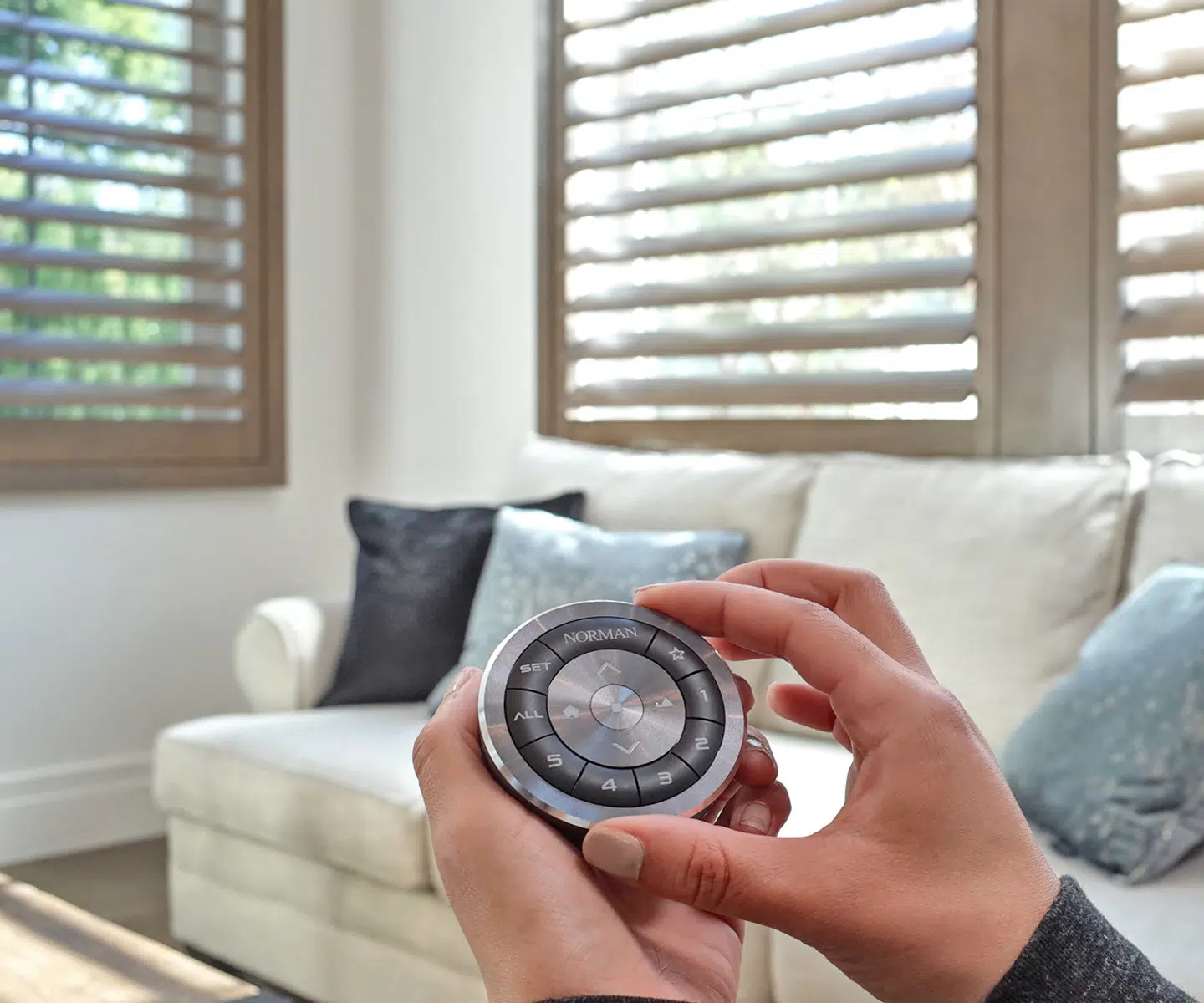 Comfort
Shutters can also provide large windows with an extra layer of insulation to help keep your home cool in the summer and warm in the winter. During particularly harsh weather, having an additional insulating layer between the interior and exterior of the home can make a significant difference in creating a comfortable home climate.
Cordless technology
Shutters offer an easier, more convenient alternative to traditional blinds due to their cordless nature. Cordless window treatments not only eliminate the hassle of untangling operating cords and tacky messes, but they're also highly recommended in the home by the U.S. Consumer Product Safety Commission as a safety measure for young children and pets. Corded window coverings are one of the top five hidden hazards in American homes and shutters prevent potential strangulation and choking hazards through the absence of free-hanging accessible cords.
What should you look for when choosing motorized shutters?
Upgrading your window treatments is an important investment that can increase the value and safety of your home. To do this, you'll need to select high-quality motorized shutters. The best motorized shutters share certain qualities that you should look for such as easy automation, mobile control, superior quality materials, safety features, and warranty protection.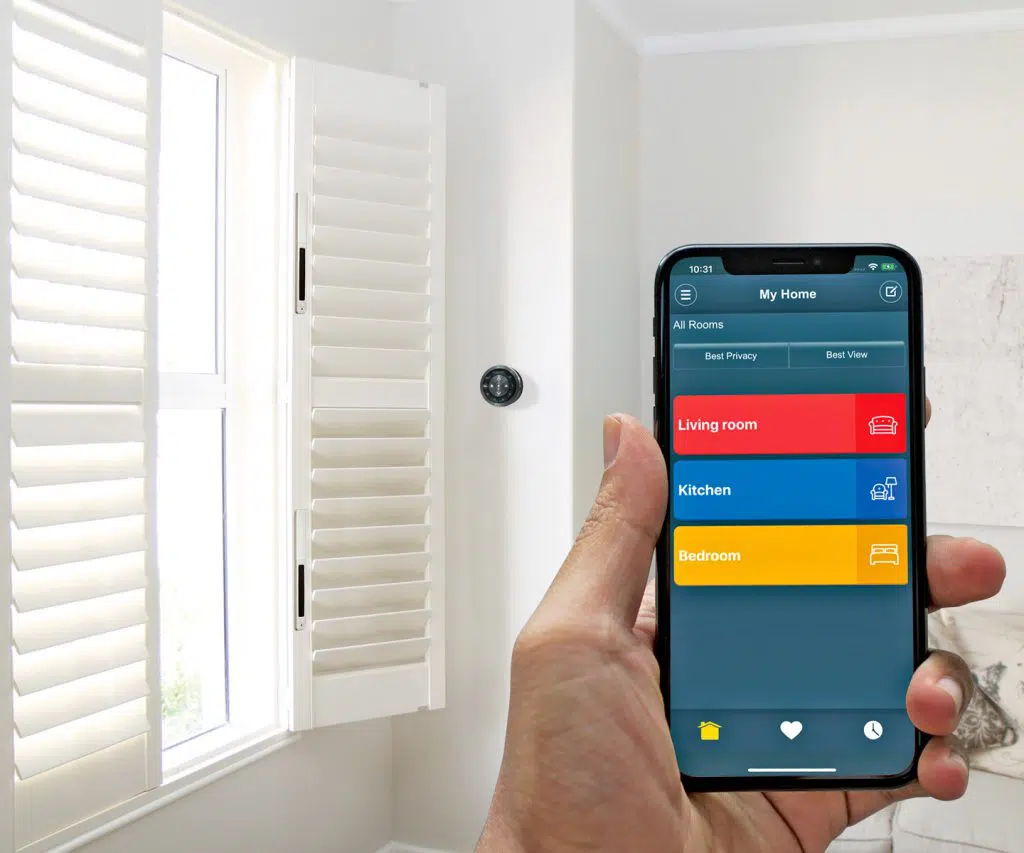 What can you automate?
Motorized shutters include standard automation features like motorized open and close functions as well as motorized tilt settings with the touch of a button. Norman USA®'s motorized shutters take automation to the next level with a Scheduling feature and Security Mode.  
Scheduling allows you to program your shutters to open and close at specific times each day around your lifestyle and routine, while PerfectTilt™ Security Mode will automatically close the motorized shutters when no one is home. These features are beneficial for maintaining a consistent temperature in your home, while also ensuring that it's secure when no one is present. 
How do you control it?
Some motorized shutters come with a wired wall switch, while others are Wi-Fi enabled and can be controlled through an app. There are also motorized shutters that can be integrated with smart home systems like Amazon Alexa, Google Home, or Apple HomeKit. 
When motorized shutters are connected to a smart hub, they can be controlled with an app on your smartphone or tablet. Norman USA®'s motorized shutters are equipped with a remote control and compatible with the Norman® app. This allows you to access the motorized shutters remotely from anywhere and at any time from your favorite iOS device.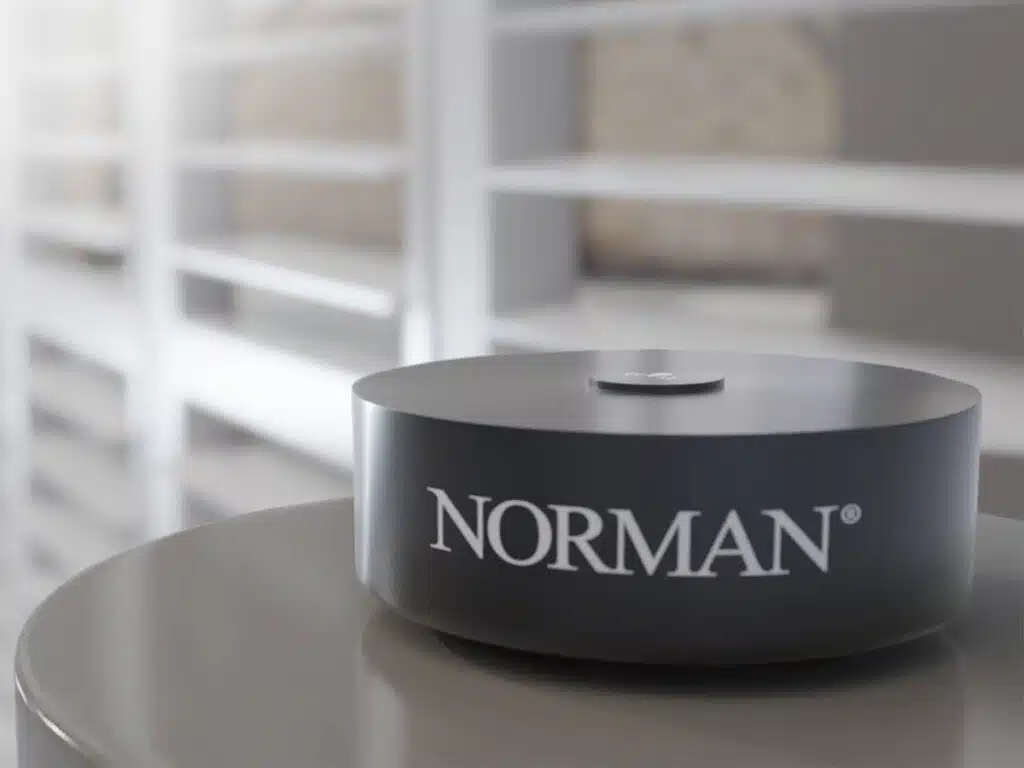 Material's Quality
Norman USA®'s motorized shutters are available in both real hardwood for an elegant, rustic look and budget-friendly wood composite. Norman USA® shutters utilize mortise and tenon joinery to create a stronger frame that locks tightly and withstands decades of shear and racking stress. The patented medical grade polypropylene coating for our Woodlore® shutters ensures extra safety resistance against the elements. Our shutter panels and louvers are crafted to last a lifetime and put up resistance against climate effects and warping. The enhanced durability means that you can expect to use your motorized shutters for years to come.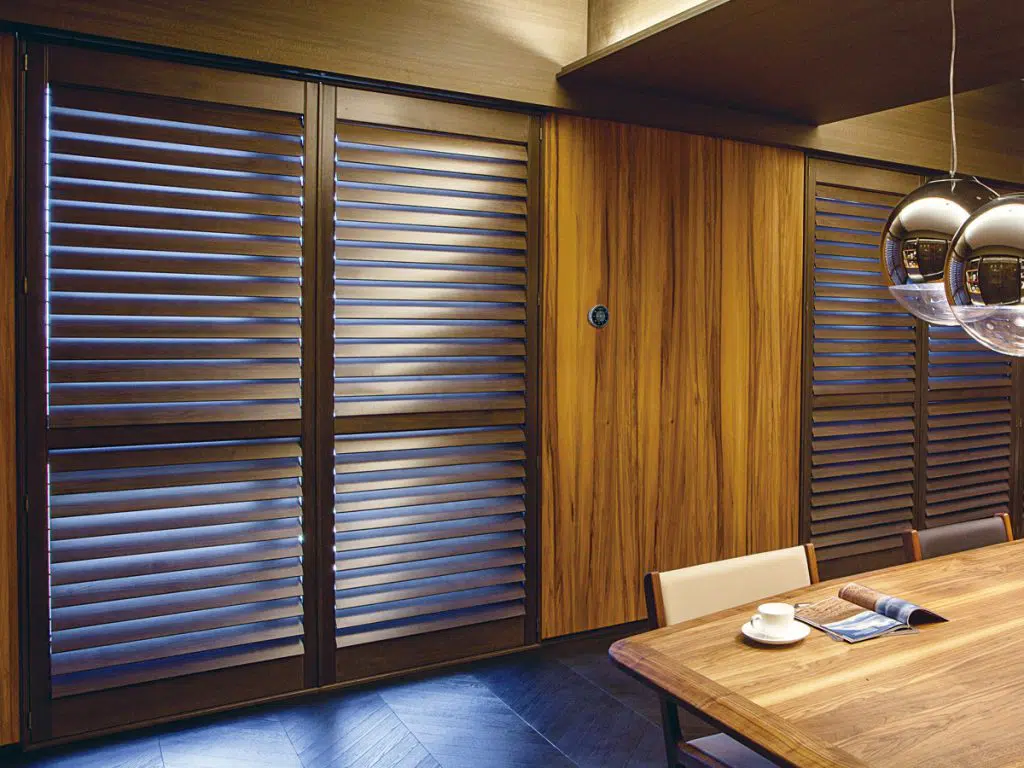 Safety first!
The best motorized shutters come equipped with safety features that protect young children from getting hurt, as well as keep the product from breaking. Norman USA®'s Auto-Brake feature automatically stops PerfectTilt™ G4 motorization if an obstruction is detected to prevent injury. The shutters are also engineered so that louvers can be operated manually by homeowners without damaging the motor, meaning you can still adjust your shutters the old-fashioned way without worry.
Shapes
For a long-lasting window treatment solution, you have to make sure the shutter is measured to fit your space. When motorized shutters are ill-fitting or not installed properly, they are prone to more wear and tear. Motorized shutters come in most shapes and sizes to fit any space, from arches to french doors and cafe style.
How is it powered?
There are multiple power options for motorized shutters in the market, including motorized rechargeable batteries, motorized solar panels, and motorized plug-in panels. Solar panels are an excellent choice for motorized shutters because they can be powered with natural sunlight, extending the life of the battery charge. PerfectTilt™ G4 motorized shutters operate on rechargeable lithium-ion batteries that connect to an integrated solar panel. This advanced combination extends the battery life beyond other types of motorized shutters and is a great option for all applications, including ones in hard-to-reach locations.
Get the best with Norman USA®!
Our motorized shutters make automation easy and come equipped with superior safety features and advanced charging solutions. For a quality product you can trust, try modern motorized shutters from Norman USA® today!