Window Treatments for Wide Windows
Wide Treatments for Wider Views
If you have wide windows in your home, then you know that they can be a real focal point. Window treatments for wide windows can be tricky, but with the right ones, they can add a lot of style and personality to any room. Our exclusive collection of blinds, shades, and shutters offers variety, so you can find the perfect window treatments for any home.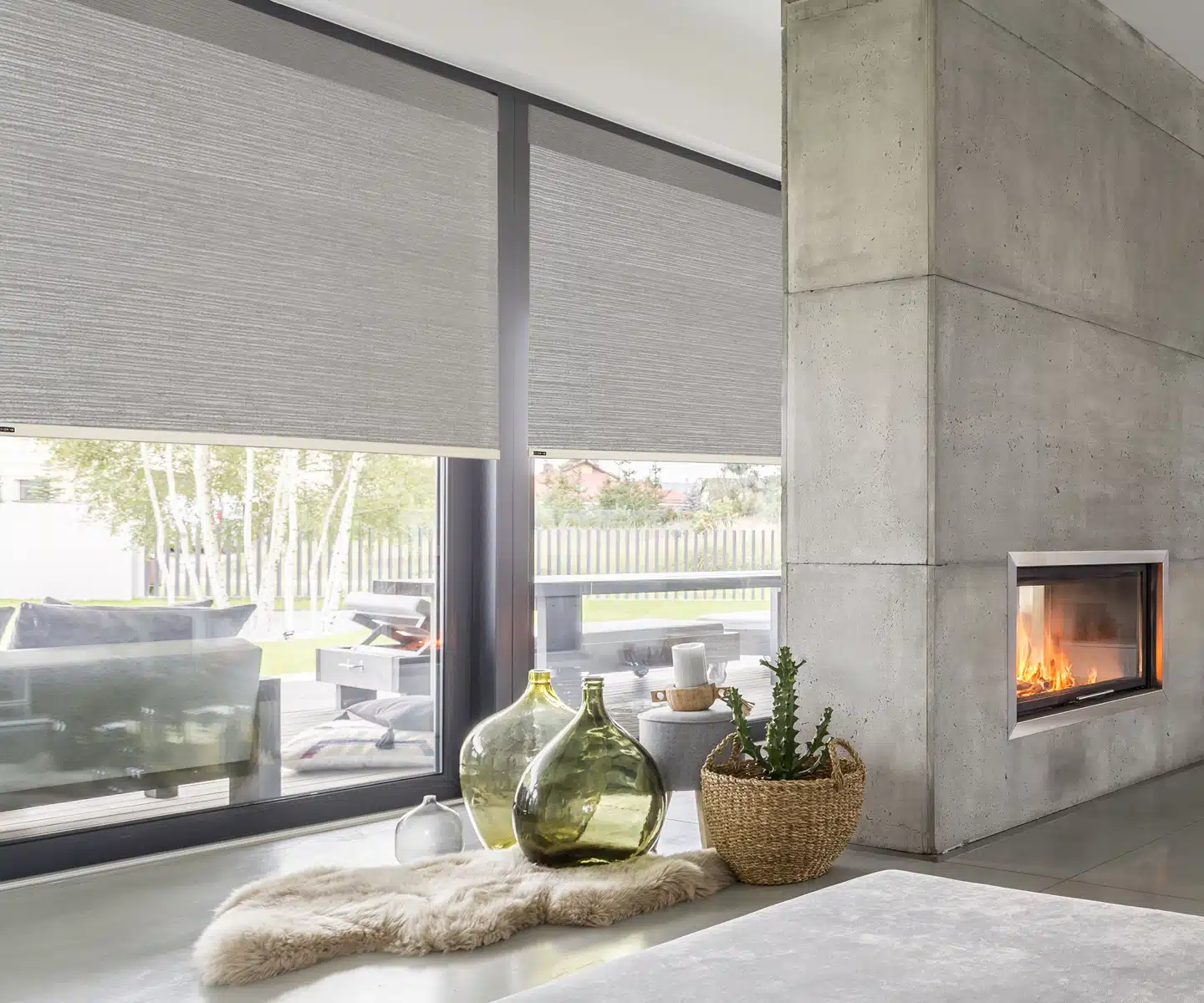 "I'm very satisfied with the way they turned out."
Maria A.
"Love all my Norman window treatments…"
Donna E.
"They are great, just what I needed."
Ronald B.
Frequently Asked Questions
How do I cover a very wide window?
A wide window can be covered with a combination of several treatments side by side. 2-on-1 headrail honeycomb shades or coupled roller shades can provide coverage for wide windows while splitting the illumination possibilities. These choices are perfect for times when you want to control how much of the window is open and allow only a portion of light into the home. For other specific window covering situations, our team of experts can help you choose the best option for your needs.
Which treatments are best for wide windows?
The best treatments for wide windows depend on the style of your home and the amount of light you would like to let in. Some popular options include roller shades and shutters. Roller shades and shutters are preferable to curtains or drapes because they offer greater flexibility in controlling the amount of light that enters the room. For extremely wide windows, it may be best to opt for 2-on-1 headrail honeycomb shades or coupled roller shades. The 2-on-1 headrail places two honeycomb shades side by side on a single window, providing extra wide coverage while maintaining independent control of either honeycomb shade. Coupled roller shades likewise utilize two roller shades placed side by side to cover even more window space, but both shades are controlled in tandem.
How wide can a window shade be?
Window shades can be up to 144" wide, depending on the product being used. Some products may offer even larger sizes, such as SmartDrape™ which can go up to 189" wide, but these larger sizes are usually dependent on the type and material of the shade. For extra-large windows, it is best to consult with a professional installer for customized solutions.
Are cellular shades good for wide windows?
Cellular shades, also known as honeycomb shades, are a great option for living room wide windows. The air pockets created by the cellular shade's construction provide excellent insulation and energy efficiency benefits, making them a popular choice for both large and small windows alike. Additionally, their light-filtering fabric is available in a range of colors to match any living room décor.