Blinds come in all shapes, sizes and materials and have been a go to window treatment for centuries.  Blinds are known as a tiltable window treatment as they have slats that can be tilted to control light and privacy levels.  They come in both horizontal and vertical orientations to cover a wide range of window and door applications.
Norman's® horizontal blinds utilize our award-winning SmartPrivacy® technology providing tighter closure and concealed route holes for extra privacy and less light leakage.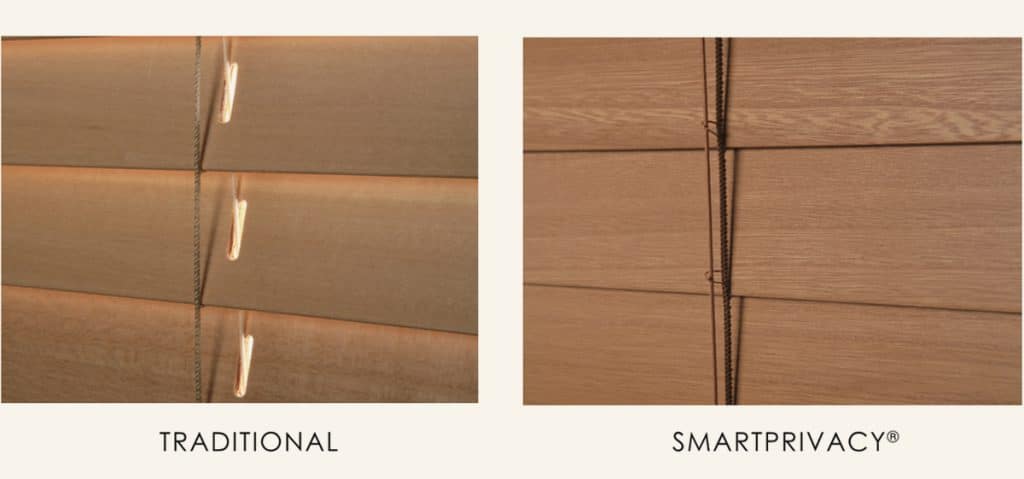 The  SmartPrivacy® feature is available in both faux and premium real wood, to meet your every need.   The Performance cordless option is child and pet safe, easy to operate and as the only cordless, routeless blind in the market, has the least amount of unwanted less penetration.
For vertical applications our Synchrony™ vertical blind has revolutionized this traditional window treatment.  The award-winning Aileron headrail offers a sleek, modern, design with greater light blocking capability and no unattractive valances to fall off, break or fail.
Explore each of our blind offerings in more detail to learn the various features & benefits, color options and specifications.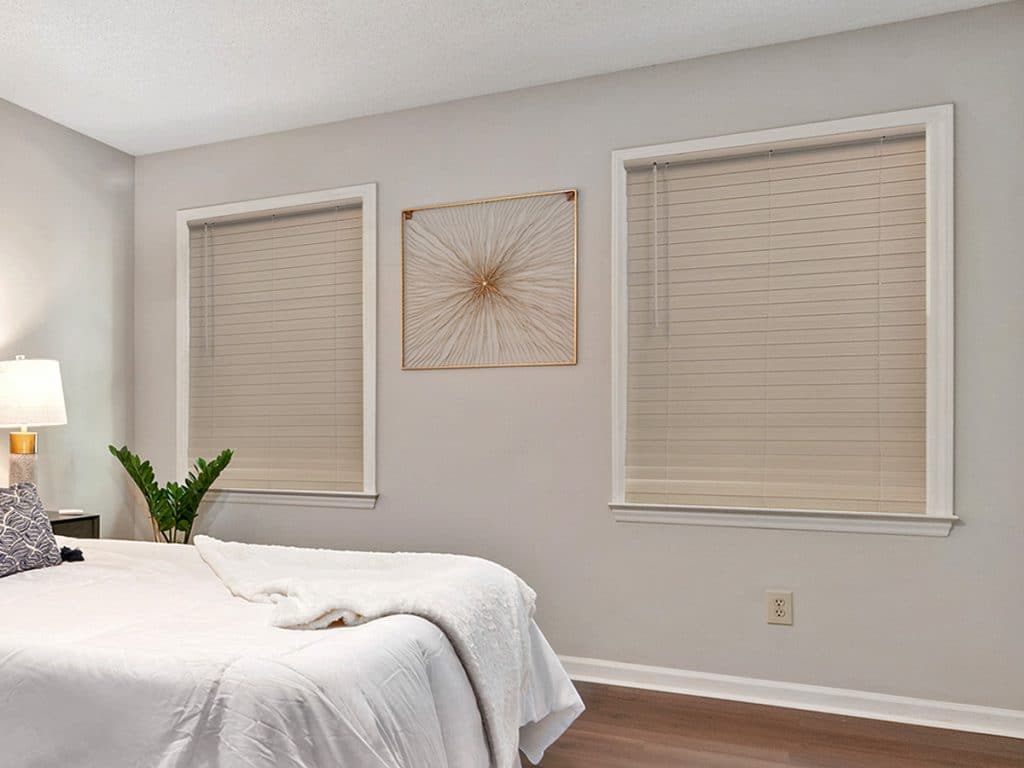 SmartPrivacy® Faux Wood Blinds
Experience more privacy and less light leakage with our exclusive SmartPrivacy® technology. Available with "Best for Kids Certified" cordless operation for safety and streamlined appearance.  Designed for today's lifestyles with unmatched durability, performance and style.  Learn more
SmartPrivacy® Normandy® Wood Blinds
Discover natural elegance with Normandy® Wood Blinds featuring quarter-sawn wood and award-winning SmartPrivacy® technology.  Our distinctively grained and eco-sourced blinds provide elegance and quality that's immaculately refined.   Learn more
Synchrony™ Vertical Blinds
A refinement on an iconic solution, Synchrony™ combines the traditional practicality of vertical blinds with the superior light blocking ability and refined modern look of our award-winning Aileron headrail.  Learn more
Learn more about the various blind styles and applications:
Buy with Confidence