The World of Normandy®
Sophisticated and unique, with real hardwood's unmistakable natural beauty and luxury.  The Paulownia hardwood in Normandy® stained shutters offers luxurious wood graining with elegant natural characteristics exhibiting both depth and character.
All Normandy® hardwoods are prescription wood conditioned for extraordinary durability and exhibit one of the best strength to weight ratios among all wood type shutters.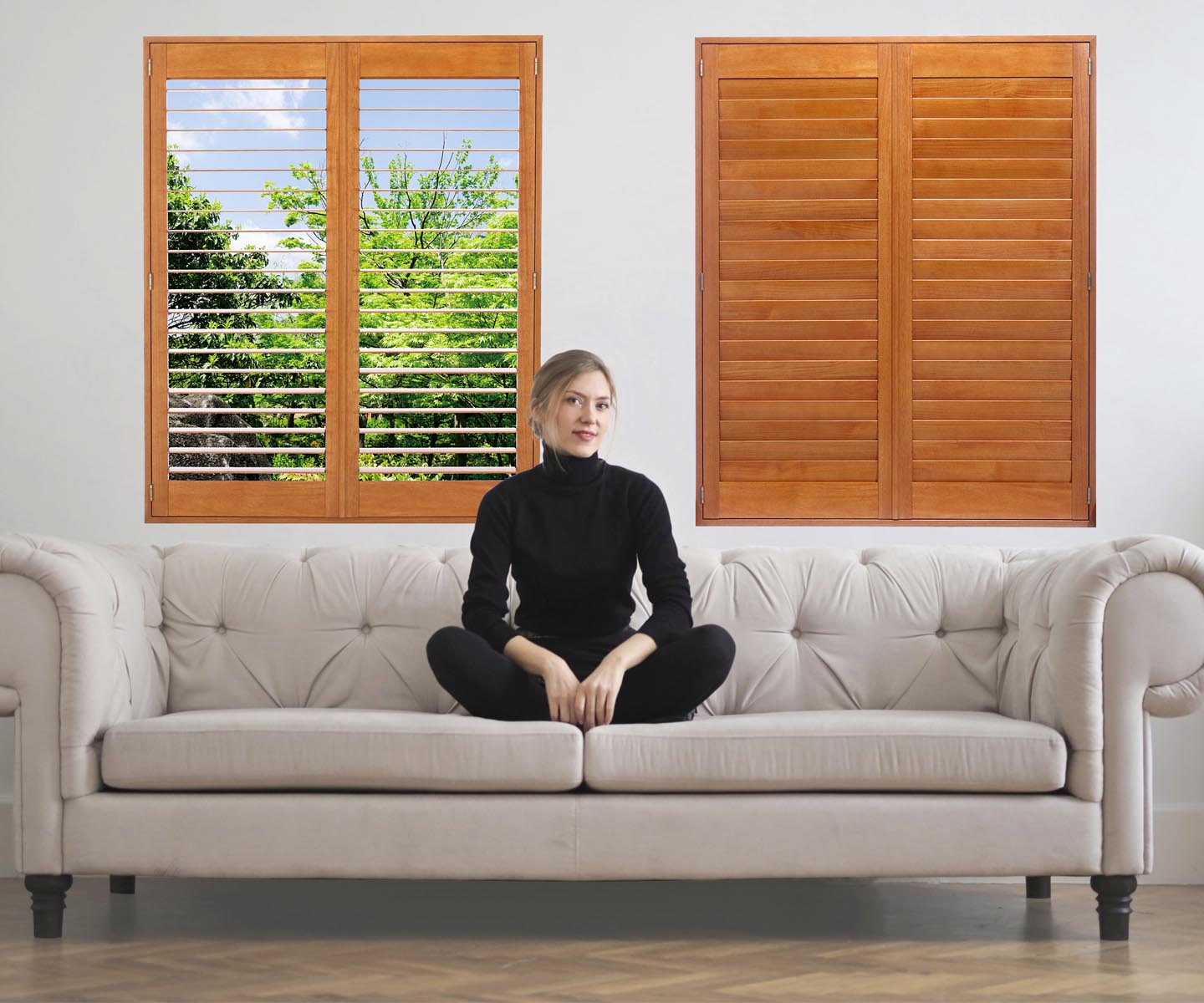 Innovation + Invisibility
The embedded gear and pinion system enables precision and seamless louver tilting without a tilt rod for a more streamlined and modern appearance. Traditional "hidden tilt" systems hide a bar in the back of the panel, fastened by screws that loosen over time. This results in the panels closing unevenly and allowing light to creep in through the cracks, plus wear and tear from loose screws scraping onto your frame. The breakthrough InvisibleTilt™ technology has no extra screws or fasteners that can eventually rattle, rust, bend, break or scuff over time. Its precise control over the louvers allows for tighter and more consistent closure throughout, while ensuring wider and more unobstructed views.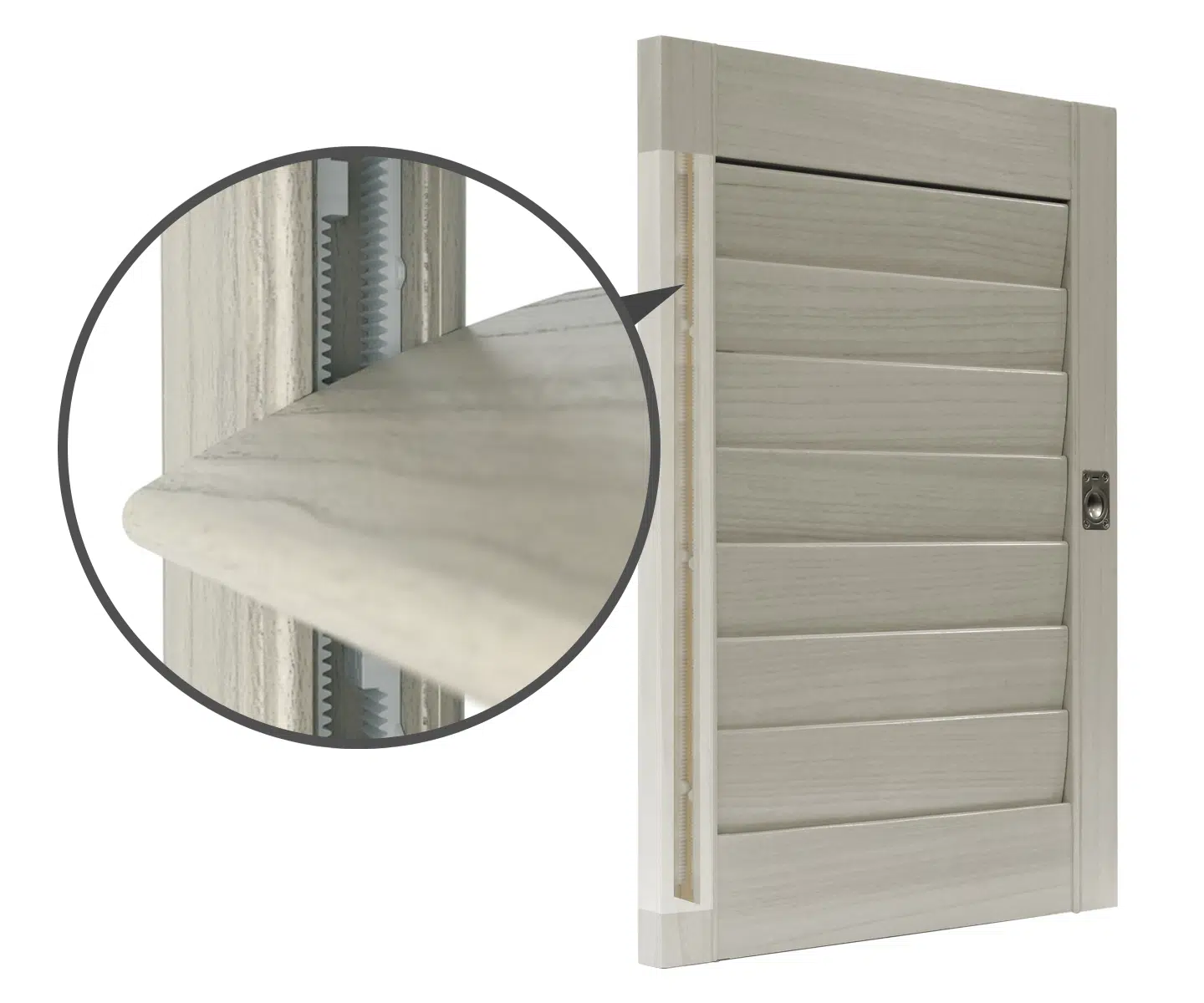 Built for a Lifetime
Traditionally used in demanding furniture and building construction, the mortise & tenon joints featured in this shutter are designed to withstand decades of shear and racking stress to ensure user safety. The joint is crafted out of a mortise cut through the wood and a hearty tenon, which fits snugly into the mortise. The precision crafting creates a tight lock, without the need for extra screws or fasteners.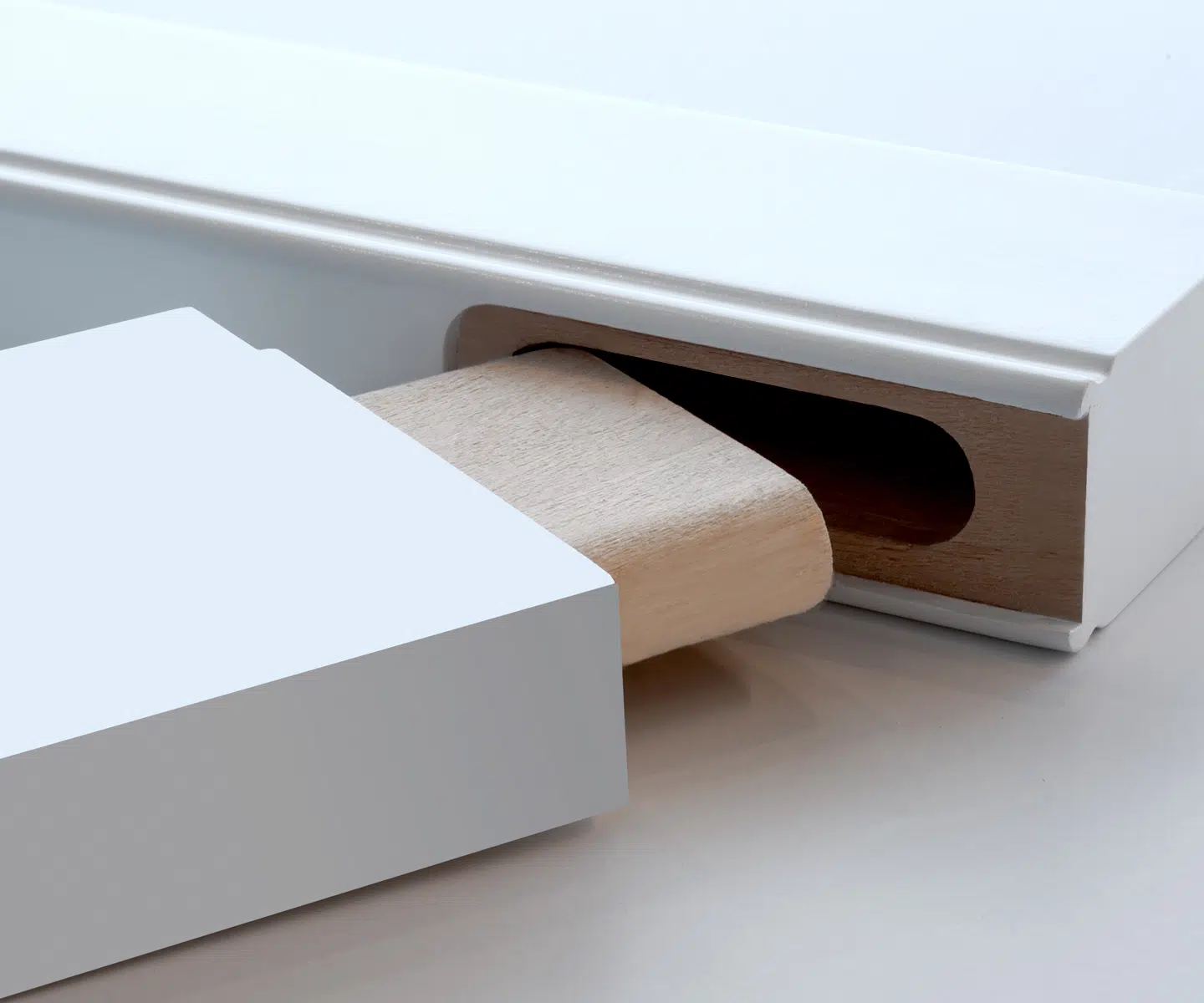 PerfectTilt™ G4 - Rechargeable Battery
Innovative Blackout Solution - DayNite™ Shutters
Frequently Asked Questions
What are Normandy® shutters made of?
Normandy® Shutters are made from 100% premium solid hardwoods that have been sustainably farmed and harvested. The wood is climatized to the moisture content of where it will be installed and constructed utilizing advanced woodworking techniques such as engineered stiles and mortise and tenon joinery to ensure a lifetime of enjoyment.
What are the benefits of real hardwood Shutters?
One of the true benefits of real hardwood shutters is exhibited when a stained finish is selected allowing the natural beauty and elegance of the wood to be on display. The Paulownia hardwood in Normandy® stained shutters offers luxurious wood graining with elegant natural characteristics. The lighter weight of real hardwood shutters also allows for wider single panel widths for more unobstructed views.
How many colors do Normandy® Shutters come in?
Normandy® Shutters come in over 50 standard solids and stains plus an unlimited number of design possibilities with the custom color matching program.
Why are hardwood shutters called plantation shutters?
While the existence of shutters date back to ancient Greece it is believed the term plantation shutters originates from shutters being utilized on the large "plantation style" homes in the Southeast region of the U.S. The term today is generally used to refer to any type of exterior or interior shutter.