Window Treatments for Tall Windows
No Window Too Tall
Tall windows are coveted for their ability to bring in natural light, create airy and open spaces, and even make a room appear larger. Homeowners sometimes worry that covering them at all will distract from their natural beauty, but that doesn't have to be the case.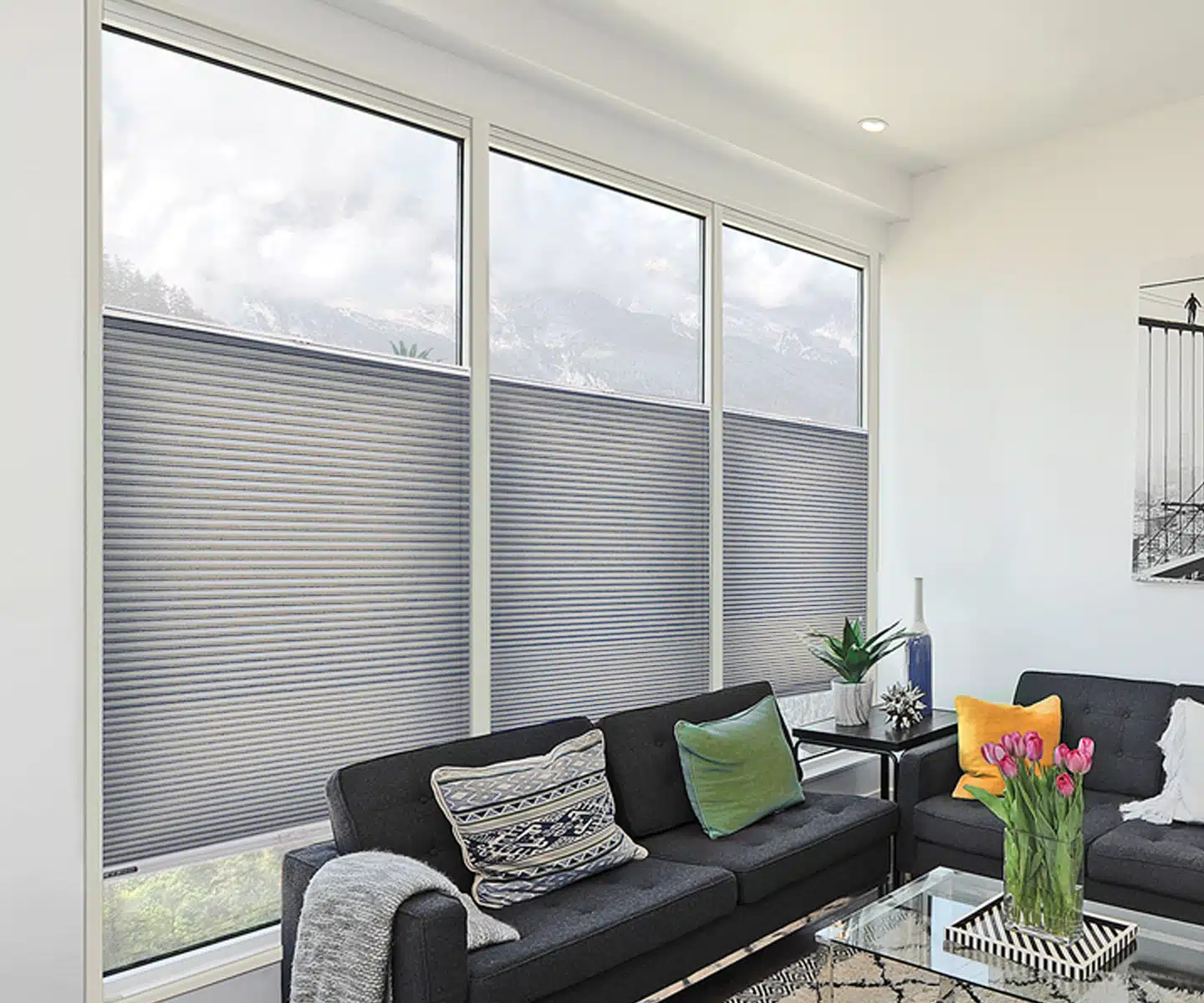 Frequently Asked Questions
Q: What window treatment works best for tall windows?
A: There are three main window treatments that work best for tall windows: blinds, shades, and shutters. Vertical blinds are a great option for tall windows because they provide privacy and are capable of covering large windows without having to worry about the height being too high. Shades provide UV protection without obstructing your view from natural light and privacy. Shutters are also a great option for tall windows as they are exceedingly customizable and provide a modern and sophisticated look. 
Q: What kind of blinds should I use on tall windows?
Vertical blinds are a perfect option to cover tall windows. Not only do vertical blinds provide maximum view-through for your tall windows, but they also offer the privacy you require. Ensure the ideal level of privacy and radiance on even your tallest windows with Synchrony™ Vertical Blinds.
Q: Are tall window treatments hard to clean?
A: Norman® Tall window treatments are easy to clean. Simply follow our care instructions and clean your window treatments regularly. With proper care and routine maintenance, your tall window treatments will last for a long time.
Q: Is installation difficult for this type of window?
A: It can be tricky when it comes to measuring and installing window treatments on tall windows. Oftentimes, these windows are in a harder to reach area, making installation slightly more challenging than your regular windows. Norman® retail partners are professionally trained and can help provide solutions for this type of window.