Ultimate Light Control & Maximum Privacy
For ultimate light control and maximum privacy, blackout shades are a great option for your bedroom, nursery, or any other intimate space. While no shade may be able to completely block out light during the day, the careful selection of shade features along with fabrics can go a long way towards achieving that goal. Norman® USA has several blackout options to choose from.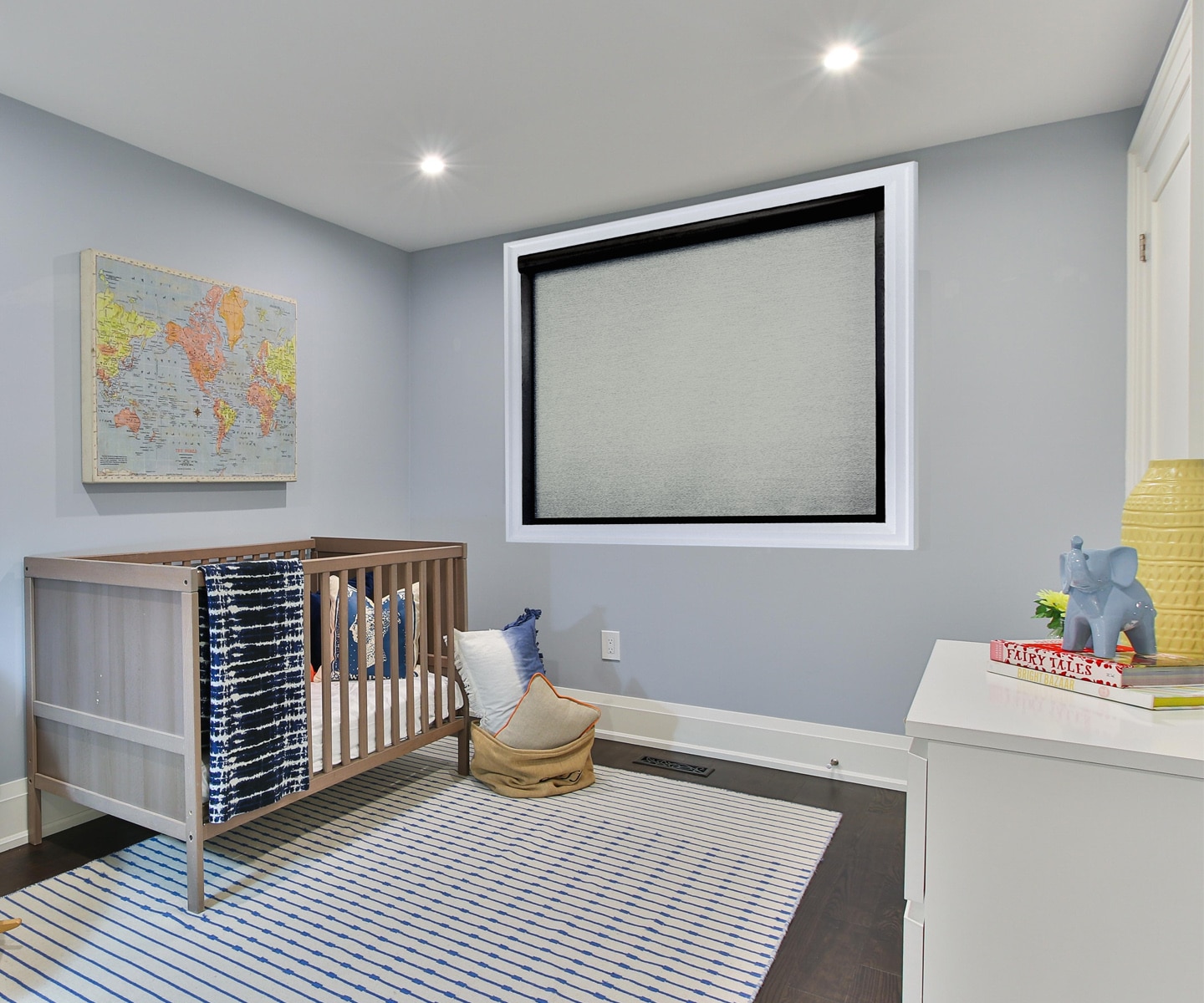 Sleep Matters - LightGuard 360™
Frequently Asked Questions
What are blackout shades?
Blackout shades are window coverings that provide maximum light control, privacy, and room darkening by effectively blocking 100% of incoming light. Blackout shades are desirable for bedrooms, home theaters, and other spaces where you want to control the amount of light entering the room. Blackout shades can be made from many fabrics and materials. Each one has its own unique features and benefits.
What is the difference between room darkening and blackout shades?
Blackout shades provide 100% light blocking, while room-darkening shades only reduce the amount of light that can come through to 95% - 99%. Thus, only blackout shades can produce total and complete darkness.
Do blackout shades keep the heat out?
Yes, blackout shades can help reduce heat transfer through windows, making them a great choice for energy efficiency. Blackout shades also reduce glare from the sun, making it easier to see & work on electronic devices in your room.
How do you clean blackout shades?
Blackout shades are made from a variety of fabrics, so the cleaning instructions may vary. Generally speaking, it's best to spot clean dirty and stained areas with mild soap and water. To learn more about specific cleaning instructions for your blackout shade fabric, consult the product care guide.