Shutters are a timeless, elegant and desired window treatment solution.  Significant advancements in shutter materials and construction methods have made them even more versatile. Norman®'s Woodlore® Shutter is extremely durable, comes in a variety of colors and won't fade, yellow, warp, twist or cup.  It's polypropylene finish coating also makes it moisture resistant.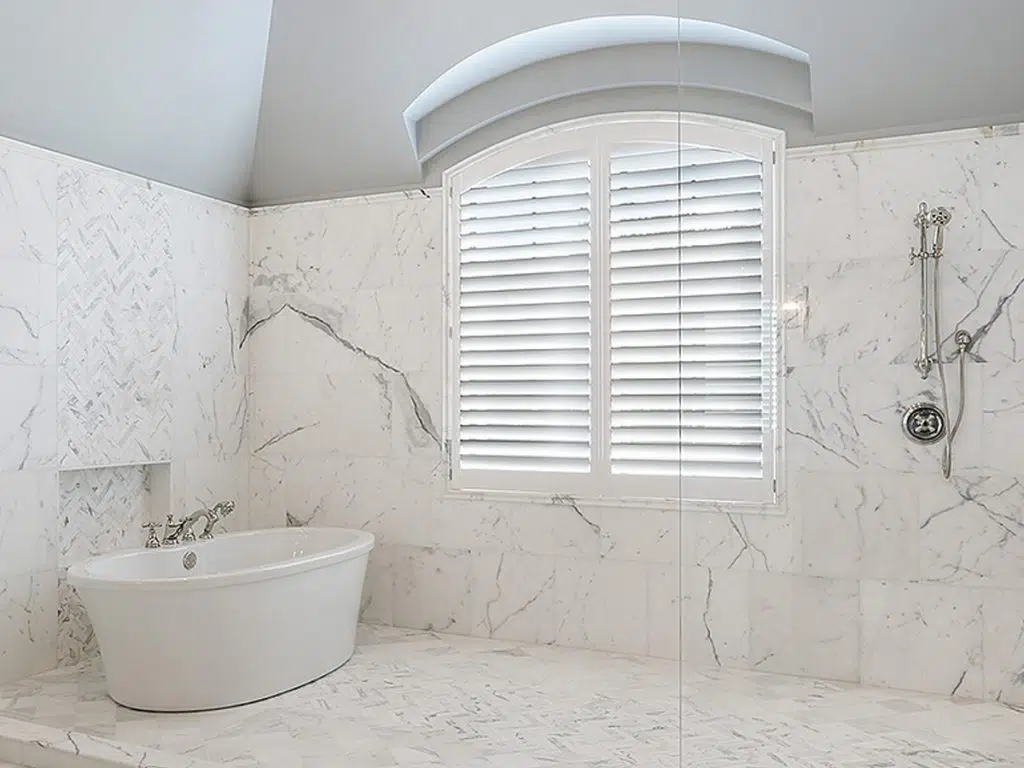 For applications where the shutter will be exposed to prolonged direct water contact, such as in a shower, our Woodlore® Plus with the waterproof option is a superior shutter because of its design and construction materials. Unlike other waterproof shutters made from Polyvinyl Chloride (PVC) or vinyl, Norman®'s waterproof shutter is constructed from an advanced thermoplastic known as ABS.
Unlike PVC, ABS will not fade, twist, cup or degrade over time and has a higher heat tolerance.  See Why Norman® Doesn't Sell PVC/Vinyl Shutters.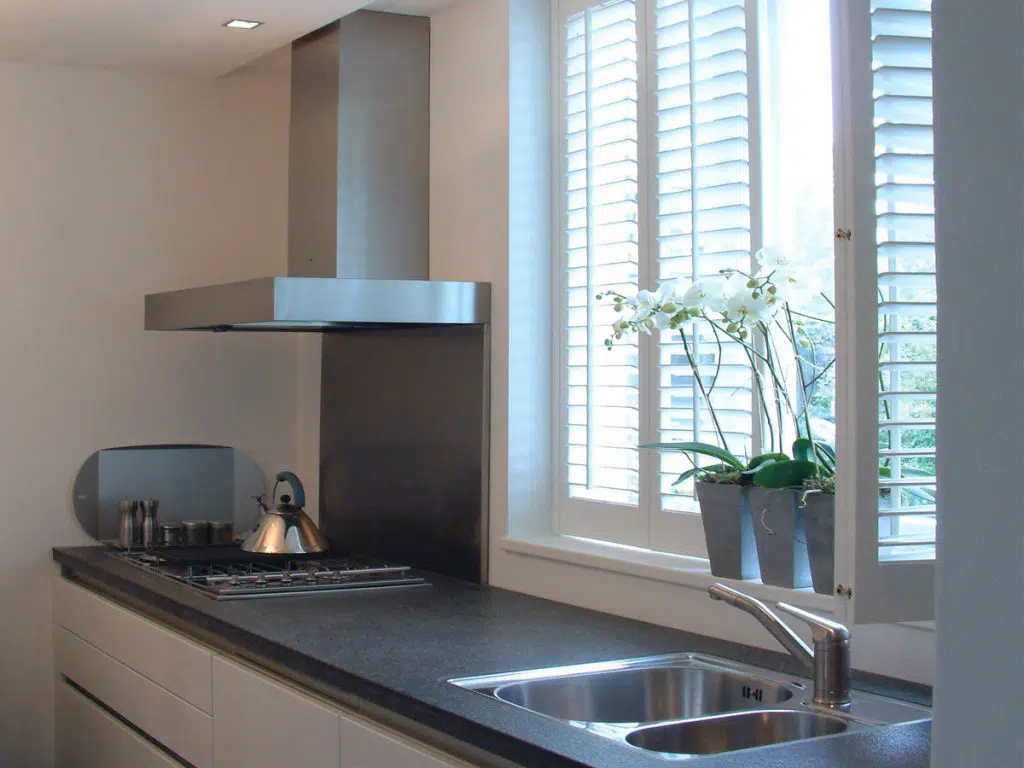 Coupled with stainless steel hinges and unlimited color options, this is the finest waterproof shutter in the market.  Learn more
Built to Last a Lifetime