Disadvantages of PVC/Vinyl Shutters
Interior shutters, often referred to as plantation shutters, are elegant and timeless window treatments.  Traditionally, like fine furniture, these were predominantly, if not always, made entirely from wood.  Environmental constraints and concerns, and technological advancements in composite woods, led to an emerging trend where composite wood shutters, like Woodlore® – the World's Best-Selling Shutter, have become a dominant market segment.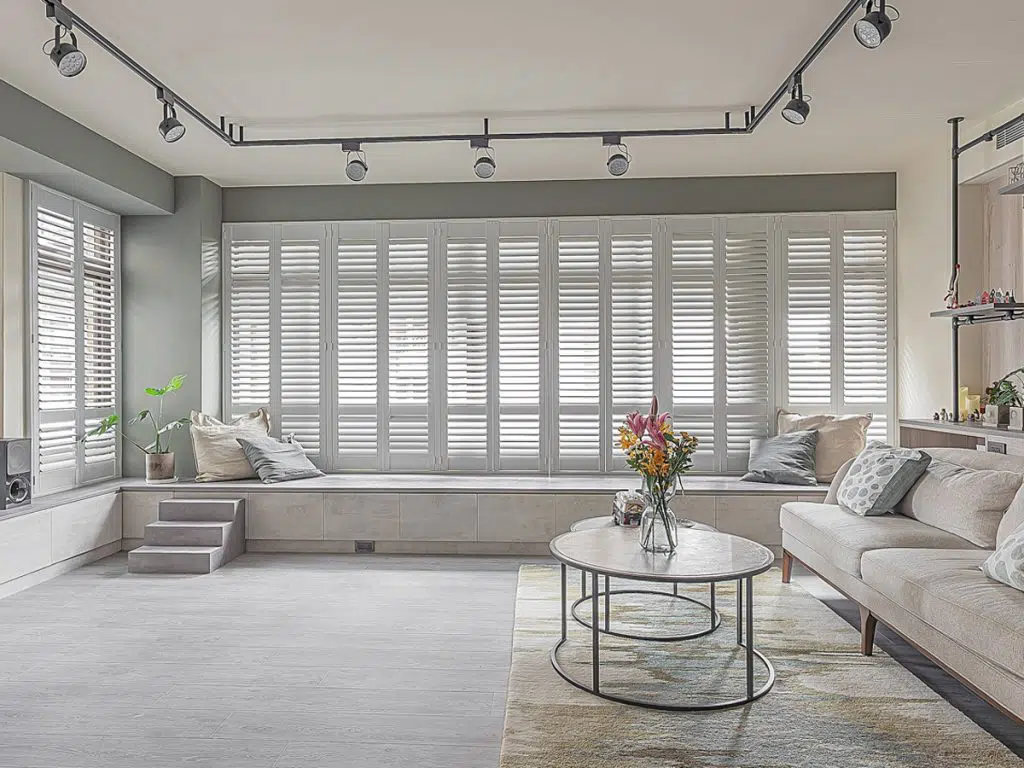 In an effort to produce low priced shutters, manufacturers turned to less expensive materials such as Polyvinyl Chloride (PVC) to make a vinyl shutter.  PVC is a widely produced synthetic plastic polymer and is suitable for numerous applications including pipes, flooring, wire insulation and many other products but, arguably, not suitable for interior shutters – for several reasons.
From a performance perspective, PVC shutters are generally heavier and more flexible than shutters made from wood and or engineered wood composite materials.  As most shutters are installed with hinges, PVC shutters will sag and twist under their own weight and become difficult to open and close the shutter panels.  This problem is exacerbated on shutters for larger windows and doors.
PVC is also a thermoplastic and therefore its shutter panels and frames will experience dimensional variation in response to changes in temperature.  Heat stability of PVC is very poor and, typically PVC products have a maximum operating temperature around 140°F before heat distortion begins to occur.  In climates where seasonal and even daily temperatures can be extreme, this can be a big problem.  Larger panels may shrink, expand, bow, and twist.  This could result in distortion of panels which will affect their functionality and appearance.
To combat this, some manufacturers add aluminum inserts to the hollow PVC extrusions to add stiffness and stability but it does not prevent twisting and makes the panels even heavier resulting in sagging.  PVC profiles are extruded and as a result will exhibit extrusion lines and therefore most PVC shutters feel, look and sound like plastic.
Finally, when exposed to the sun's ultra violet (UV) rays for prolonged periods, PVC tends to fade, yellow, and degrade.  Despite efforts by PVC manufacturers to add UV inhibitors to combat the problems, the process can't be entirely stopped.
Conclusion:  There are now better options than vinyl for shutters if one is considering an easy to maintain, long lasting, and fashionable shutter.  Engineered wood composite shutters such as Woodlore® and hybrid shutters made with other engineered advanced thermoplastics, like the ABS found in Woodlore Plus®, offer a longer lasting trouble-free ownership experience while creating timeless elegance.