Window treatments are a necessary part of any home, and they can also be a great way to add some style and personality. If you're looking for some inspiration in the form of the best window treatment trends 2022 has to offer, then you're in luck! In this post, we'll discuss seven of the most popular window treatment trends that are expected to be hotter than ever this year. Read on for Norman®'s insider guide to the top 2022 window treatment trends.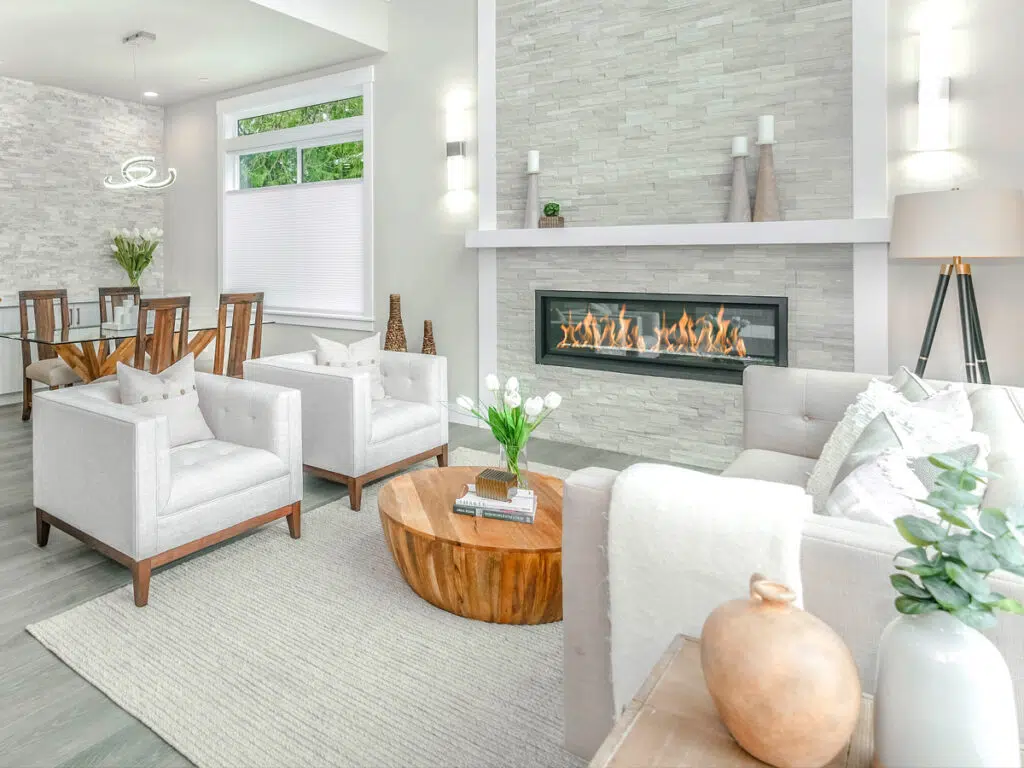 Multi-Functionality
One of the biggest movements in window treatments this year is multi-functionality. Homeowners and business owners alike are looking for window coverings that can do more than just provide privacy or block out the sun. They want window treatments that can serve as both functional and decorative elements in the space.
Some popular examples of multi-functional window treatments include roller shades with built-in blackout lining, or dual shades that offer both a light filtering and room darkening shade in one. Soluna™ Roller Shades offer light filtering and room darkening capability as well as a dual shade capable of achieving both objectives.  Centerpiece™ Roman Shades are also available as a Day & Night shade where they are combined with a Soluna™ Roller Shade to yield this multi-functional benefit.
This trend also extends to greater customizability. With so many different types of windows and so many different ways to decorate them, it's no surprise homeowners are looking for window treatments that can be tailored to their specific needs. So if you're looking for a window treatment that is truly on track with 2022 window treatment trends, be sure to look for options with lots of customization.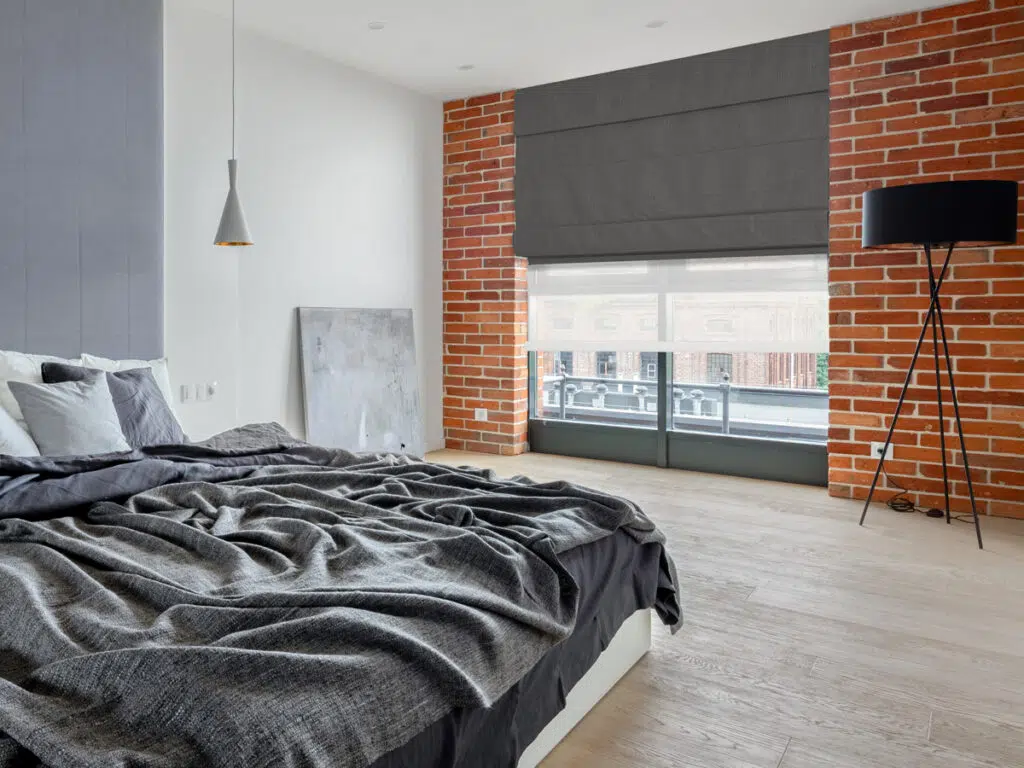 Minimalism
After years of maximalism in design, the pendulum has swung back in the direction of minimalism. This is especially apparent in the world of window treatments, where simple, understated designs are becoming increasingly popular.
One great example of a minimalist window treatment are roller shades which have quickly become the fastest selling window treatment in the market.  Their sleek modern design appeals to the minimalistic trend.  Soluna™ Roller Shades are available in dozens of patterns and fabrics with various lift systems designed to meet every design taste with the utmost operating convenience.
Another popular option are sheer shades that allows natural light to come through while still providing privacy when desired. The soft, flowing nature of these treatments provide an elegant minimalistic solution that blends seamlessly into the window and surrounding décor.  PerfectSheer™Shades combine the benefits of a banded/layered shade with a sheer fabric vane shade for a sleek modern solution.
If you're looking to create a minimalist aesthetic in your home or office, then be sure to consider window treatments that are simple and understated.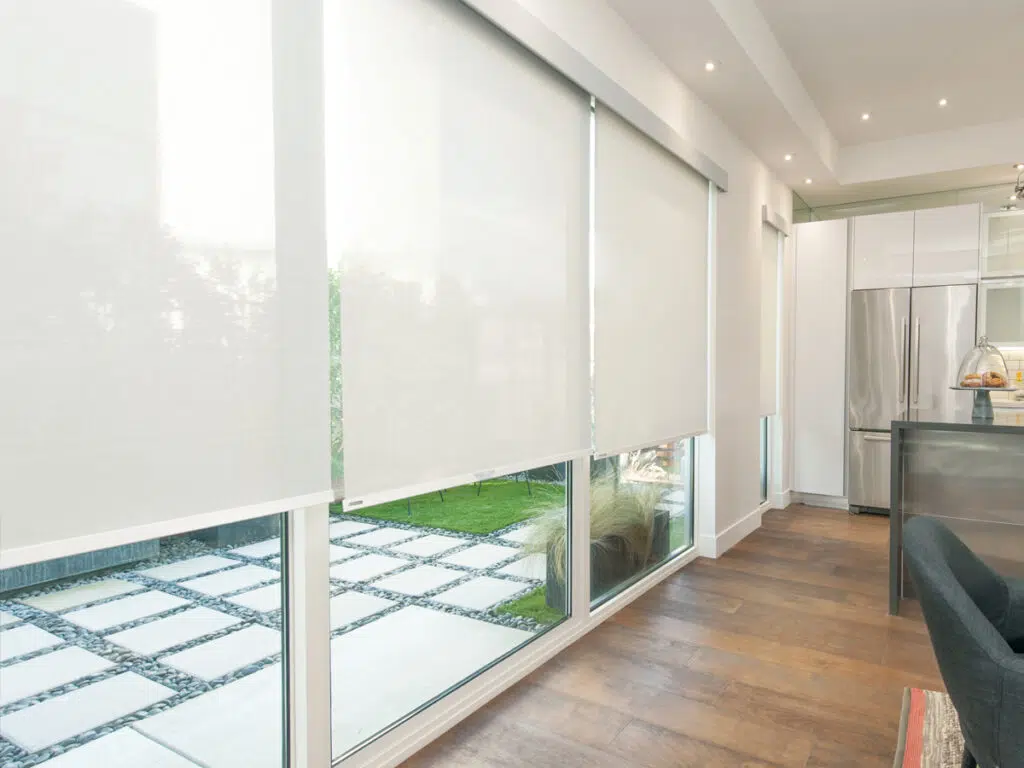 Colors
While minimalism is on the rise, that doesn't mean that homeowners and business owners are shying away from bold colors and patterns. In fact, quite the opposite! This year, we're seeing an increasing trend towards colorful and patterned window treatments.
Some popular examples of this trend include brightly colored and energy efficient cellular honeycomb shades.  Portrait™ Cellular Honeycomb Shades are offered in hundreds of color, pattern cell size combinations including numerous fun prints and patterns including our luxuriously textured woven fabrics.
It's important to remember that as great as it may be to follow design and decor trends, color is the perfect way to express your own unique personality. When it comes to color, any designer will tell you that it's all about the execution. Everything from muted gray to bright orange can create a positive impression if done right.  So don't be afraid to add a little bit of color to your window treatments this year! There's no better window treatment trend than embracing your personal style.
Smart Technology
Smart technology is everywhere, and that includes becoming one of the top window treatment trends 2022 will bring. Smart technology can include anything that can be controlled with a touch of a button to shutters that automatically open or close depending on the time of day.
This trend is especially popular among homeowners who want to make their home more energy efficient. By using smart technology in their window treatments, they can help keep the temperature inside the house regulated while also reducing their energy bill.
For example, Norman®'s PerfectTilt™G4 motorized shutters can automatically shift with the movement of the sun, or on your predetermined schedule, to either allow in maximum sunlight or restrict how much natural light enters your home. Whether you're trying to boost natural light or reduce glare on your computer screen, our motorized window treatments have you covered.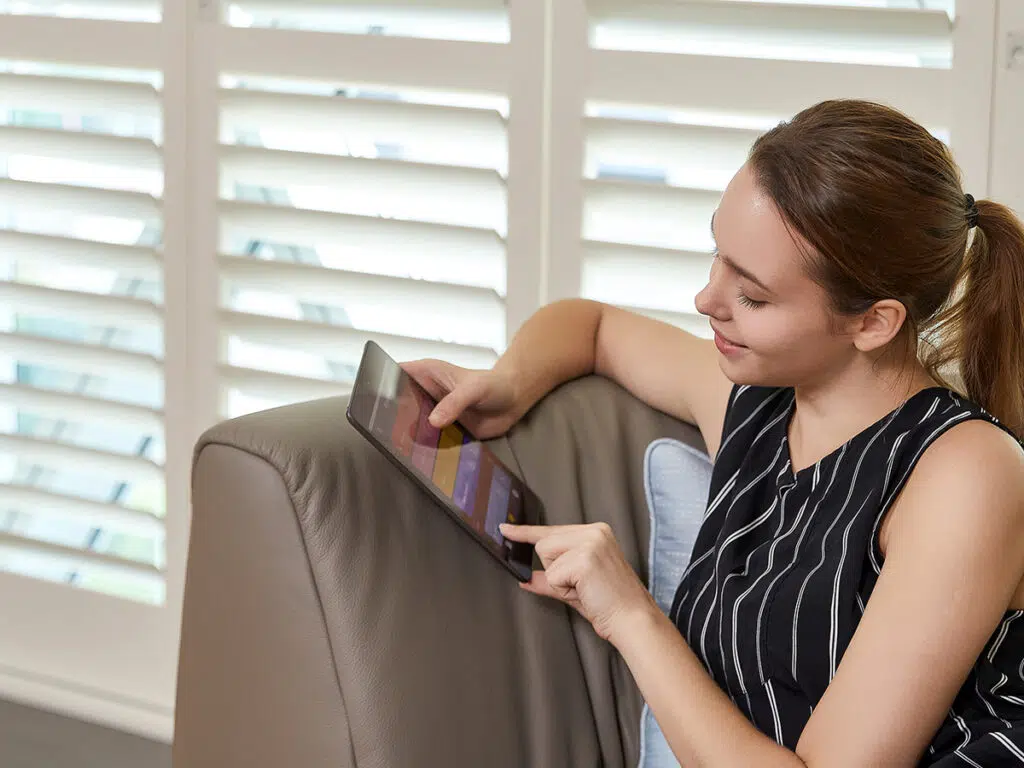 Texture
When it comes to the impression your window treatment creates, texture matters. Homeowners and business owners are increasingly looking for ways to add some visual interest to their windows, and texture is a perfect way to do that.
Some popular examples of textured window treatments include Roman shades, roller shades with interesting patterns, and curtains with added embellishments like tassels or beads.  Centerpiece™ Roman Shades are available in a number of patterns and fold styles including the Libeco™ line of luxurious Belgian linens.
One tip for adding texture to your window treatment design— remember that less is often more. A few well-placed embellishments can go a long way in adding visual interest without making the window treatment look too busy or cluttered.
So if you're looking to add some texture to your windows this year, be sure to consider options with pleats, ruffles, or interesting patterns.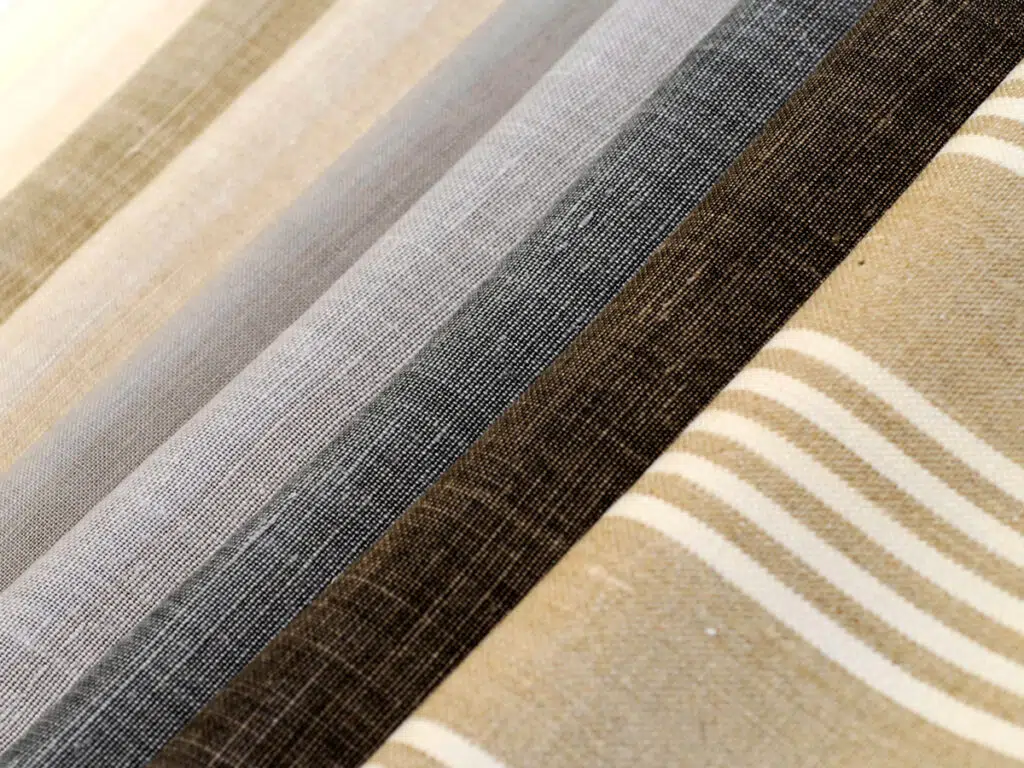 Environmentally Friendly Materials
Another big shift in 2022 window treatment trends is the use of natural and sustainably produced materials in window treatments. Homeowners and business owners are increasingly interested in using sustainable materials in their decor, and this extends to window treatments as well. Natural materials offer a warm, earthy aesthetic that is perfect for creating a cozy or rustic vibe in any space.
Another trend in this area is the use of environmentally friendly materials. These materials are made from sustainable products, so they're perfect for homeowners who want to do their part to help preserve the environment. They also have a very natural look and feel that is perfect for adding a touch of elegance to any space.
Norman®'s wood blinds and shutters are harvested from sustainable forests.  The Paulownia tree utilized in its stained shutters is a testament to its commitment to preserving the environment.  This tree not only produces one of the finest graining patterns available but also has the ability to regenerate from its roots up to 7 times making it a favorite choice for reforestation projects.
There is also a growing trend towards using recycled materials in window treatments. This can include everything from recycled glass to reclaimed wood.  Not only are these materials environmentally friendly, but they also have a unique and rustic look that can add a lot of character.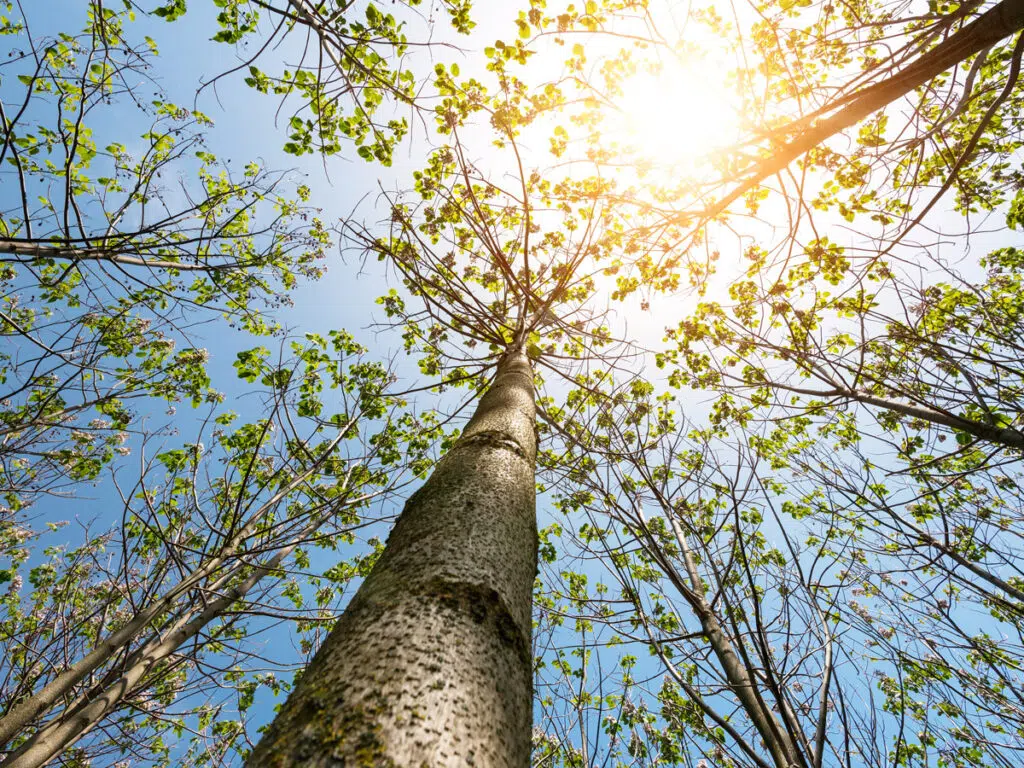 Window Treatment Shade Styles
Window shades are a popular type of window treatment, and in 2022 they are trending towards a more modern look. There is a wide range of styles available when it comes to shades, and your choice should be determined in part by the overall design aesthetic of your space and your personal tastes. Some of the most popular shade styles right now include:
Cellular Shades
Cellular shades are another popular option that is trending towards a more modern look in 2022. They are made up of small, hexagonal cells that trap air and provide extra insulation for your windows. This makes them perfect for climates where the weather can vary widely from season to season, as they can help keep your home or office comfortable no matter what the temperature outside is.
In addition to their practical benefits, cellular shades also come in a variety of colors and styles so you can find the perfect shade to match your decor. And since they're made up of individual cells, they offer a lot of privacy when compared to other types of window treatments like blinds or curtains.
The Portrait™ Honeycomb line offers 100's of fabric and energy saving cell sizes to choose from.  The award-winning operating lift systems, including SmartFit®, the innovative Top-Down Bottom-Up shade without any visible cords, is a testament to what happens when fashion, form and function come together.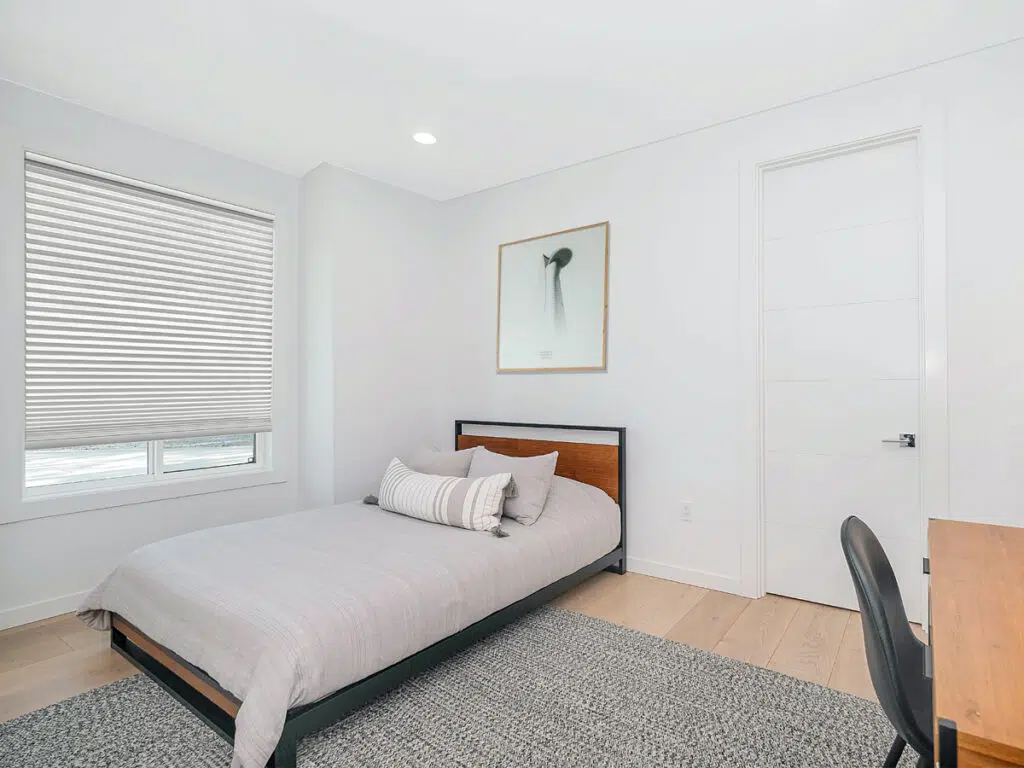 Privacy Shades
Privacy shades are made up of one large, solid panel that blocks out the view from outside and provides privacy for your home or office. This makes them perfect for windows that face a busy street or other public area. Some can be drawn from the bottom-up, rather than the traditional top-down approach, which helps with specific vantage points in which people outside could see into your home from below but you still want to let in natural light from above.
Choose from Norman®'s Soluna™ Roller, Portrait™ Honeycomb, Centerpiece™ Roman, PerfectSheer™ or SmartDrape™ Shades to address all your privacy needs.
Choosing the Right Window Treatment for Your Home
As you can see, there are a number of different window treatment trends to choose from in 2022. Which one is right for your home will depend on your personal taste and your overall design aesthetic. Talk to a professional window treatment consultant to help you decide which type of treatment is best for your needs. They will be able to help you find the perfect style and material that will suit your home perfectly.
Norman® is the most trusted provider of shutters, blinds, and shades for any taste. Whatever you're looking for in your window treatments this year— whether it's better light control, enhanced privacy, better energy efficiency, or simply a style update— we have the solution for you. We recognize that everyone's home and tastes are unique, which is why every one of our treatments can be fully customized based on your specifications.
If you're ready to turn your windows into the design centerpiece of your home [view our window treatments now] or find out [where to buy Norman shutters, blinds, and shades.]