Ever since the pandemic hit, a lot of things have turned upside down. While it has definitely been a year that will be forever recorded in the annals of history we are all slowly easing into the new normal.
Changes have taken place in every aspect of our lives.  So while it's unclear what percentage of us will continue to work from home, either full or part time, the importance of a productive home office has clearly been established.  Here are some tips for creating the ultimate work-from-home setup.
Pick the right spot
If you can, turning a spare room into an office would be ideal. Even a dining room, spare bedroom or living area might do. The greater the divide between work space and living space, the higher the chances you'll be most productive.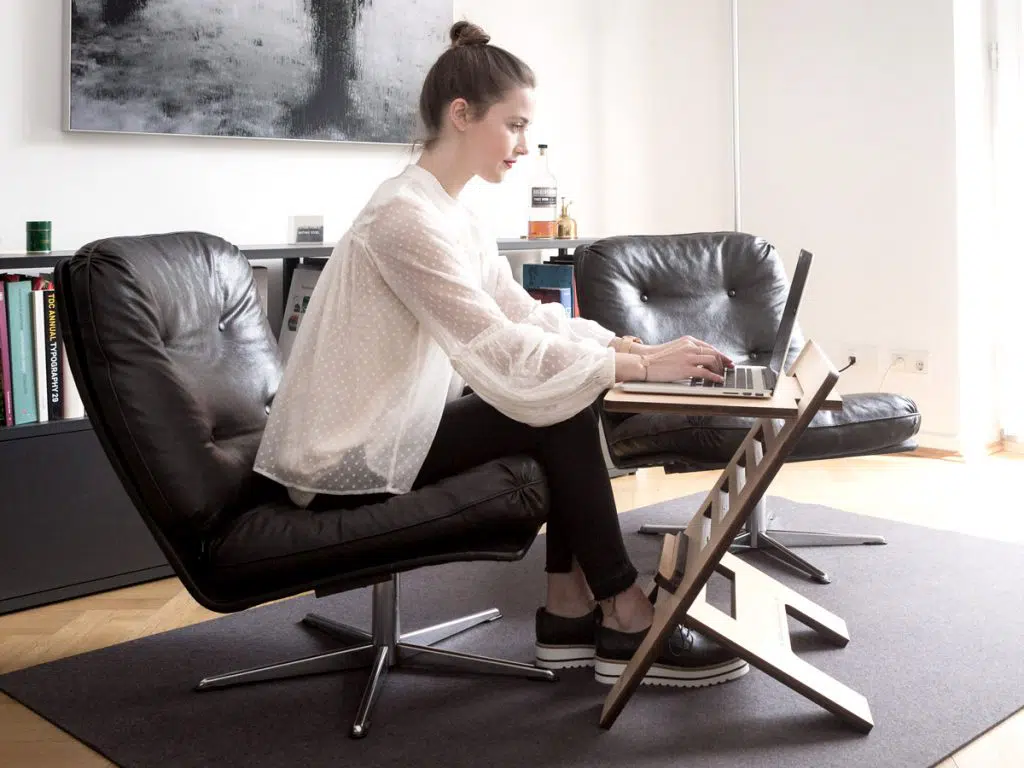 The right work height
The next thing on your list should be finding a desk and chair that are the appropriate work height. The industry standard is 29 inches from the floor to the surface of your desk but this isn't mandatory and really depends on how tall you are. If your work from home space is only temporary, find a table and chair around your home that at a minimum won't force you to hunch or slouch.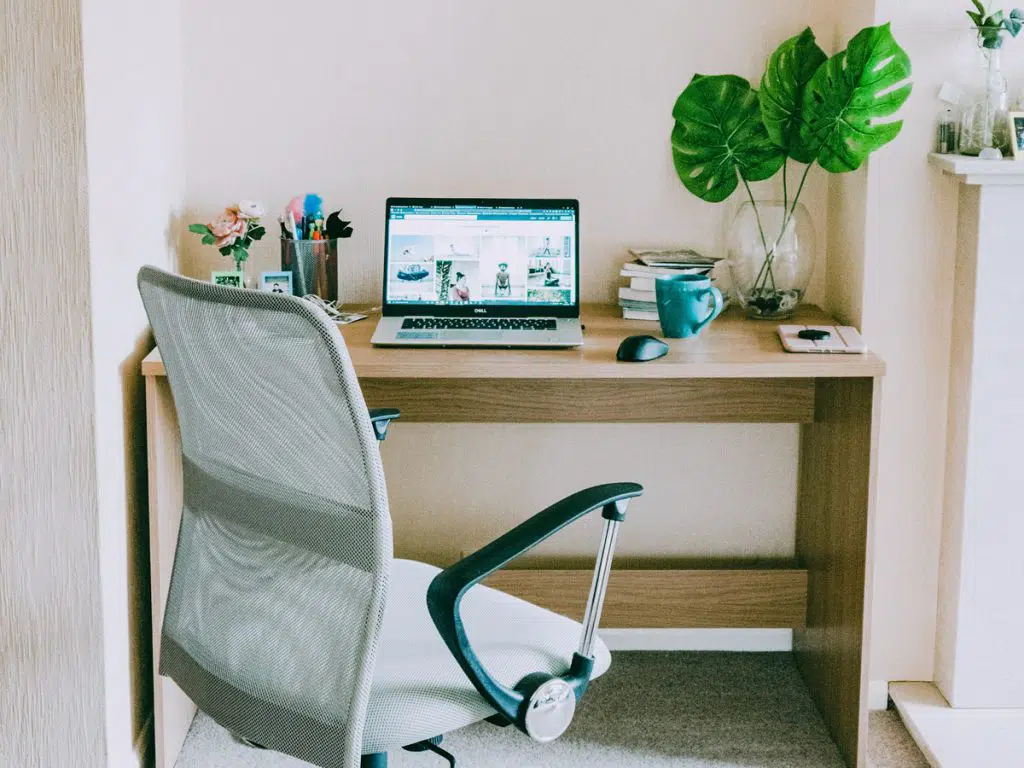 Set up proper lighting
Make sure the space you choose is bright and welcoming – you should feel motivated to work as soon as you sit down and get settled in.  A desk or floor lamp is always useful to have. It not only helps maintain focus within the lit up vicinity of your work space, but also provides a clearer vision of  your printed materials and desktop essentials. Invest in a good quality lighting source or grab a spare lamp from around your home that fits the bill.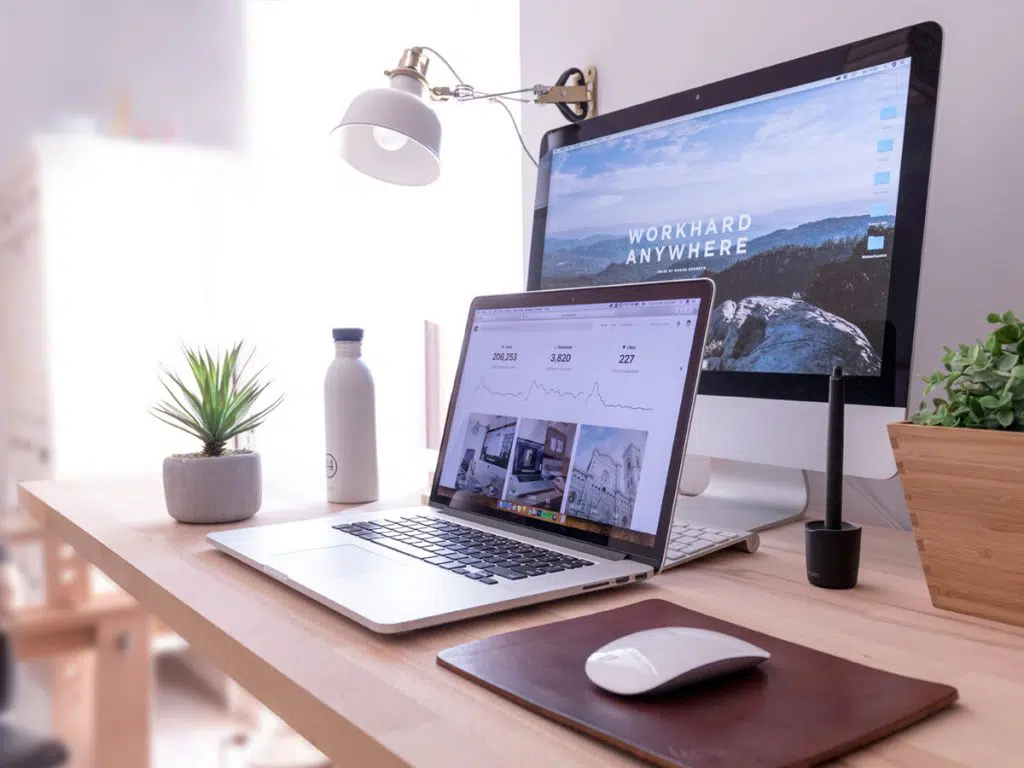 Having ample natural light in your workspace is of course a preferred option, and why a desk placed next to a window seems to be a natural choice. While it can give you a taste of that corner office experience, it also comes with its own set of challenges which include privacy, brightness/glare control, heat, and more. A well-chosen window covering can help you easily overcome these challenges.
Roller shades are a great choice for home-office setups. They come in a variety of fabrics, each with varying degrees of opacity – from sheer, to light filtering to room darkening. If your goal is to enhance day time privacy while having a bit of natural light coming in, sheer or light filtering fabrics are good choices.  However, at night both fabrics may allow people to see inside making them more popular for windows that face the yard rather than the street.  Or choose a dual roller shade and incorporate a room darkening fabric for the best of both worlds.
Solar screen shades have a modern look and are a great choice for significantly reducing light, anywhere from 100% to 88%, and allow for a partially obscured view to the outside through their open weave pattern.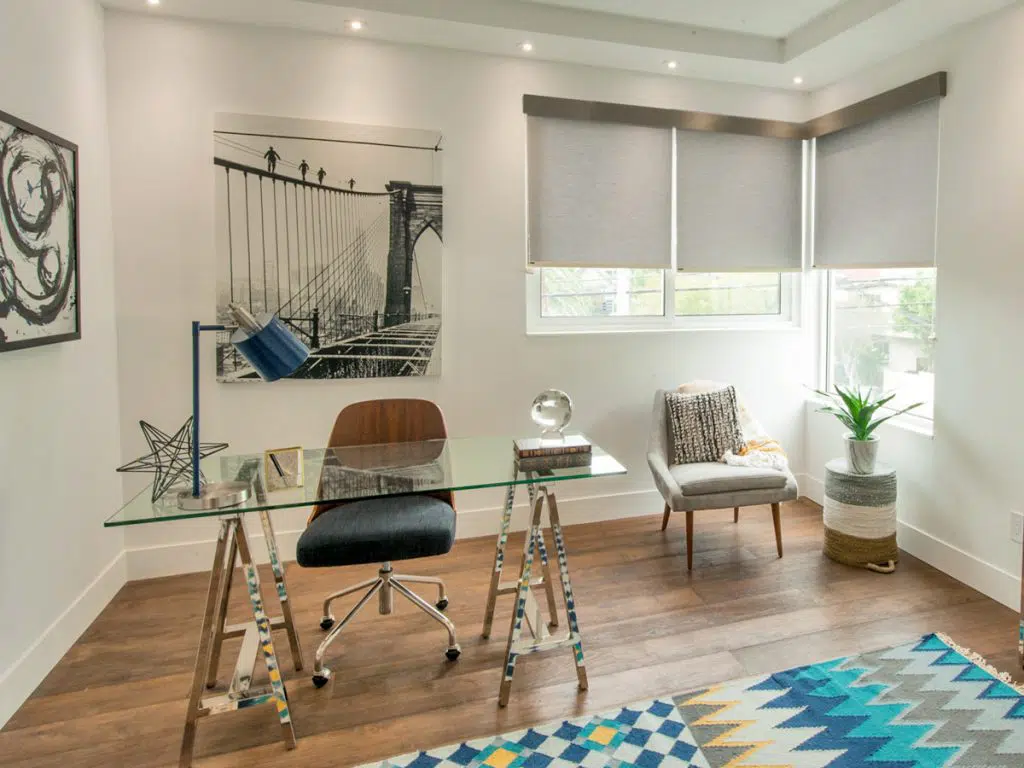 Cellular honeycomb shades are another great choice. Like roller shades, they can be ordered in a range of fabric opacities including sheer, light filtering or room darkening. Cellular shades are not only an excellent choice for light control and privacy, they also provide extra insulation and are a great way to help keep your home cool when it's hot out, or warm when it's cold out, helping to promote comfort and reduce your utility bill!
The 2019 WCMA Product of the Year, SmartFit® Dual shade, features two independently operated honeycomb shades in one. The combination of top-down bottom-up adjustability and two independently operated shades, provide virtually limitless light control and privacy solutions.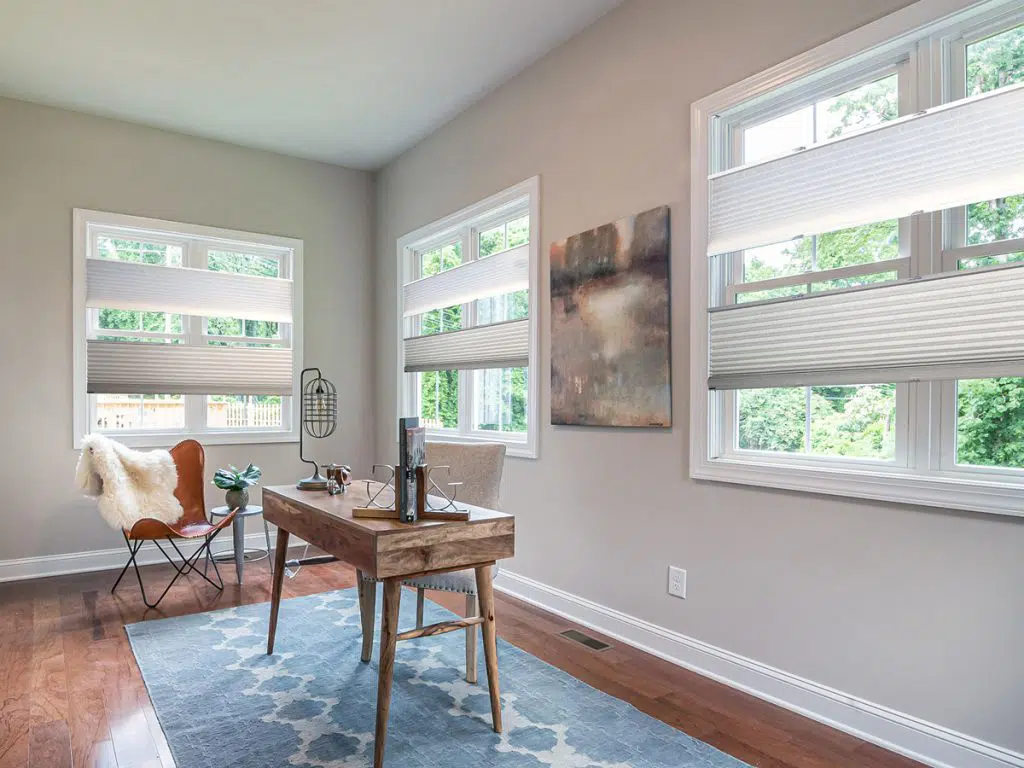 Let's accessorize
To make the space livelier, place plants or small cacti on and around your desk. Invest in a soft board to help keep you organized.  Having everything in plain sight just makes keeping up with the work a lot easier. Candles for aromatherapy, scented lotions, or even a mini humidifier are also a great idea!
Add some stationery and cute notebooks to jot down any thoughts you have throughout the day.  Just make sure you have all your essentials present on your desk. But only the essentials!  We don't want you to get distracted.  Lastly, add an element of comfort by placing a throw over your chair and a cushion for support.
We hope you're now well informed on how to jazz up your work space.  Once you have these things sorted, you should never have trouble enjoying and being productive in your home office.