The right modern window treatment provides complete control over the amount of light in your space. This is very important for the health and well-being of your family. For example, light filtering shades provide moderated light in the morning for a gentle sunrise effect, while blackout shades are perfect for bedrooms to ensure complete darkness that will help you sleep.
Different window coverings provide varying levels of light control in your living room, bedroom, or bathroom, and each type has its own set of benefits. In addition to light control, your window dressings also play a major role in privacy. Here, we will discuss light-filtering vs room-darkening vs blackout shades and their comparative benefits for light control and privacy.
What factors set them apart?
These three window treatments all provide a solution to block out the sun, but to different degrees. Innovative features like fabric, construction, and liner choices create varying light-blocking effects that control the privacy and overall light.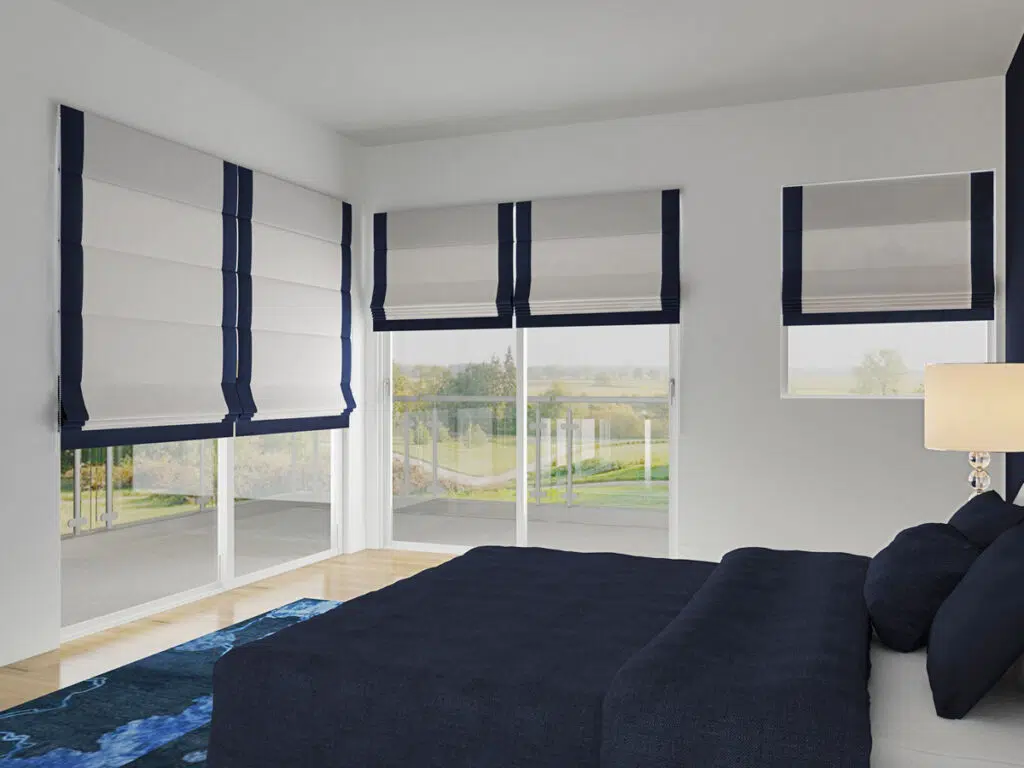 Fabric can make the difference
Blackout shades are fashioned from denser, solid-colored fabrics while light filtering shades are constructed from lighter woven materials. Semi-sheer room darkening fabrics offer a unique combination of light control and visibility.
Did you know that Norman® USA uses premium luxury fabrics? Our artisan collection includes a wide range of fabrics, from semi-sheer to light filtration and opaque room darkening materials. 
UV Protection
For true UV protection, the best fabric is blackout fabric. Not only does it block out the light, but it blocks out up to 100% of UV rays from entering your home! This is great for protecting your furniture, flooring, and even artwork from fading over time due to sun exposure.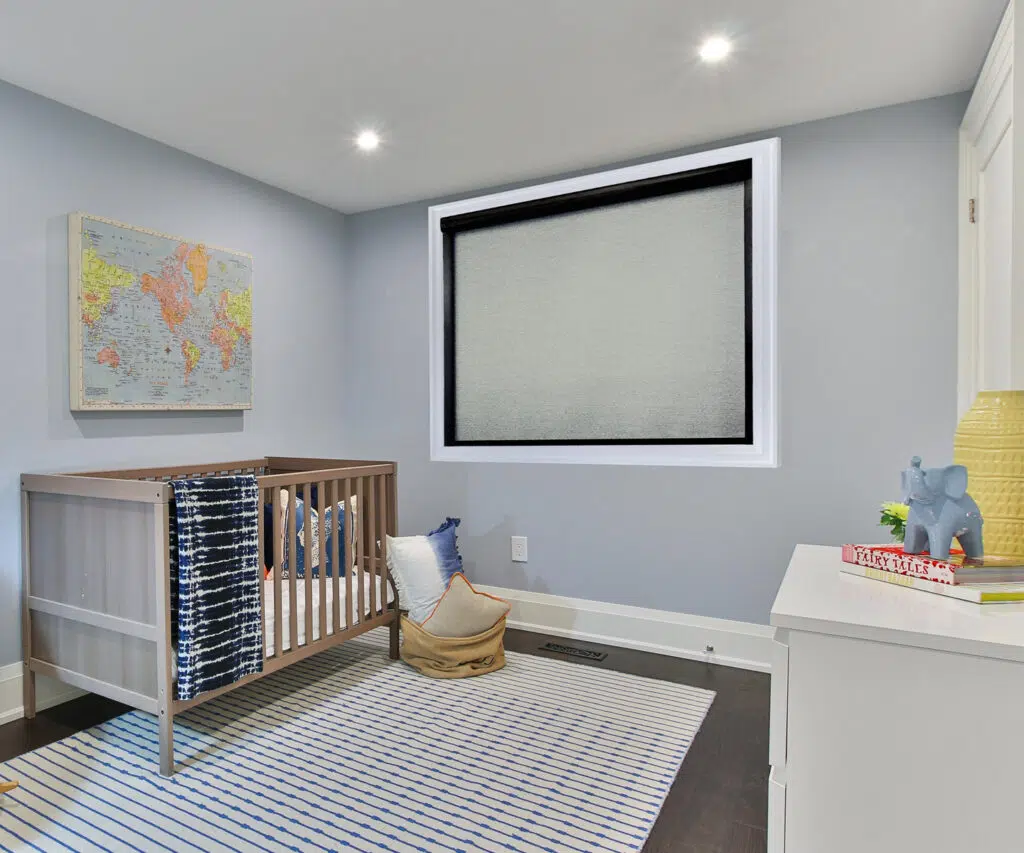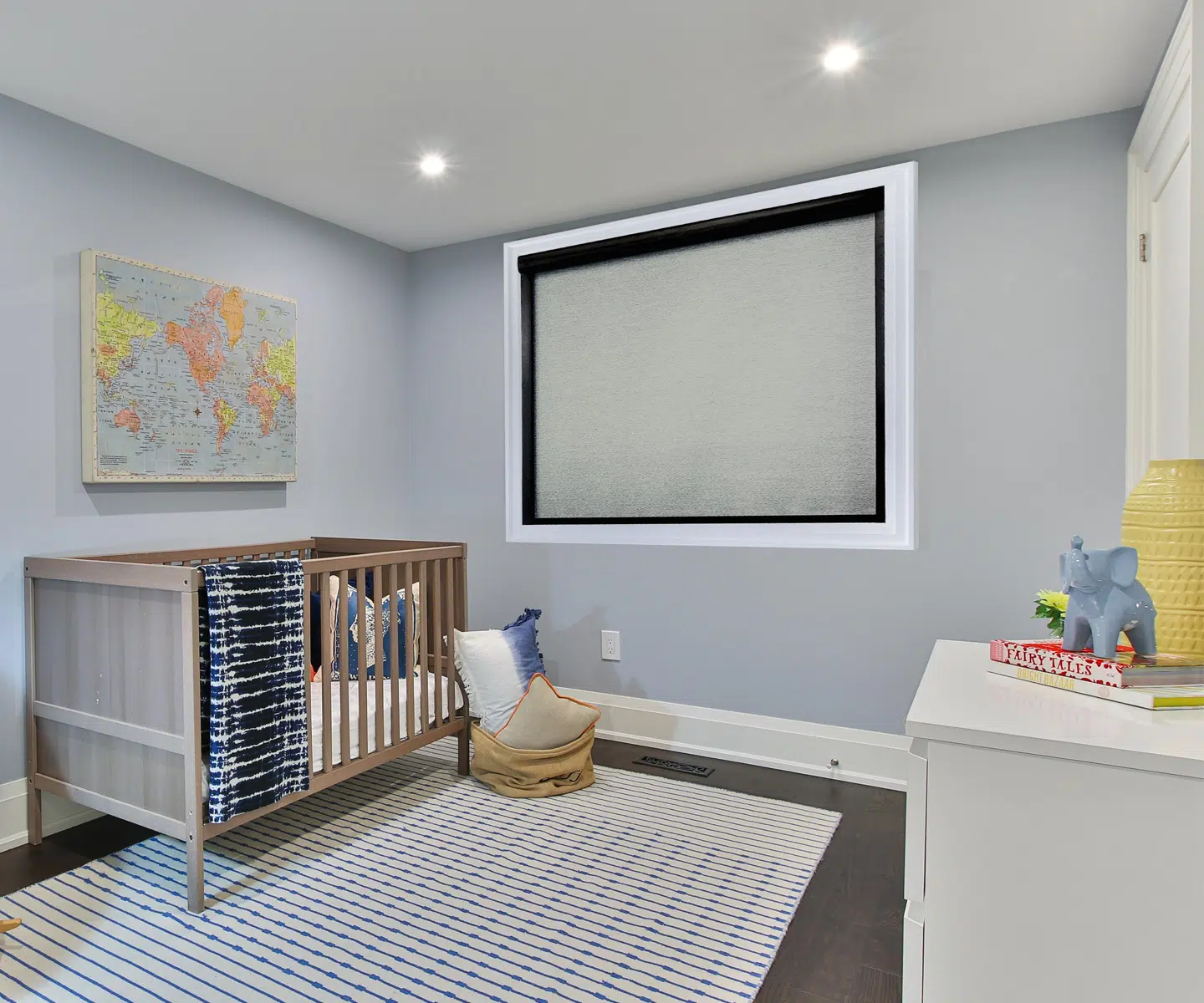 Privacy
Fabric also plays a role in privacy control. Blackout fabric may be an appropriate choice for bedrooms and bathrooms where you want the utmost privacy. However, light-filtering fabrics provide the perfect balance of privacy and natural light which is perfect for rooms where you want a lot of illumination. Light filtering shades allow you to enjoy a view of your outdoor surroundings without sacrificing your personal space. 
Insulation
Did you know that premium window treatments can do more than just control light and privacy? Room darkening and blackout shades help to insulate your home, trapping heat in the winter and blocking it out in the summer for a more comfortable living environment. 
Style and appearance
With Norman®, you can have it all – privacy, light control, energy efficiency, and envy-worthy style. Of course, appearance should be a top priority too. That's why Norman® is always innovating cutting-edge new designs. Choose from a multitude of modern luxury fabrics and pair shades with a sleek fabric valance or classic crown valance to complete the look.
What's the difference?
Now that we are familiar with the technical elements, let's get down to what sets these shades apart.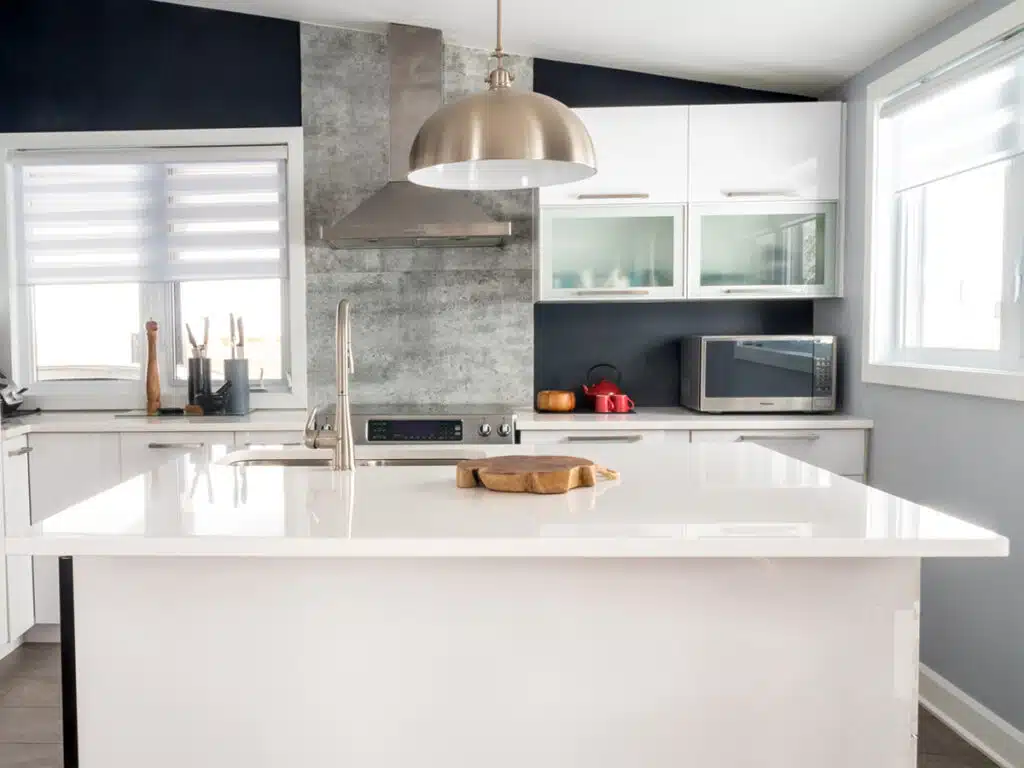 Light-filtering
By definition, light-filtering shades are made of less opaque fabrics that allow the most amounts of light to filter through, while still offering some level of privacy and UV protection. 
Pros:  
Maintains views and allows natural light to enter your space

The perfect choice for a room that needs some privacy while still letting in a lot of light

Lightweight

Darker colors may offer more privacy than lighter colors
Cons: 
Provides some UV protection, but not total blackout capabilities

Does not insulate as well as other products
These are perfect for family rooms, living rooms, and other communal areas that need a combination of privacy, yet ample natural light. Norman®'s PerfectSheer™ shades reduce the use of artificial light and can help mood and mental health by bringing in natural light as well. If the window is open, it can allow the air to flow pleasantly around your house.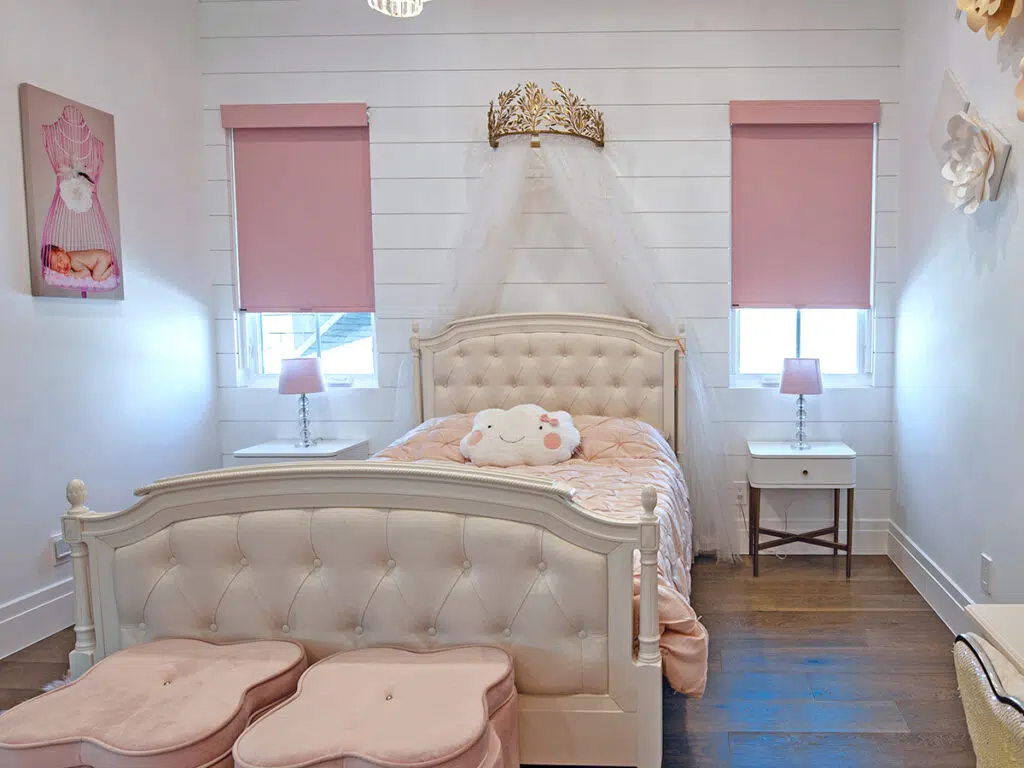 Room darkening
Room darkening shades darken the room by blocking more incoming light than light-filtering shades, and provide more enhanced privacy.
Pros:  
Provides privacy and light control

Ideal for bedrooms, bathrooms, nurseries, media rooms, or other private areas
Cons: 
Less natural light comes through

Not a total blackout solution, as light can still come in from the sides
Room darkening shades are perfect when you want a truly intimate setting. They can cost less than total blackout shades, but still increase privacy without totally compromising natural light. Think of these shades as an ideal middle ground between light-filtering and blackout shades.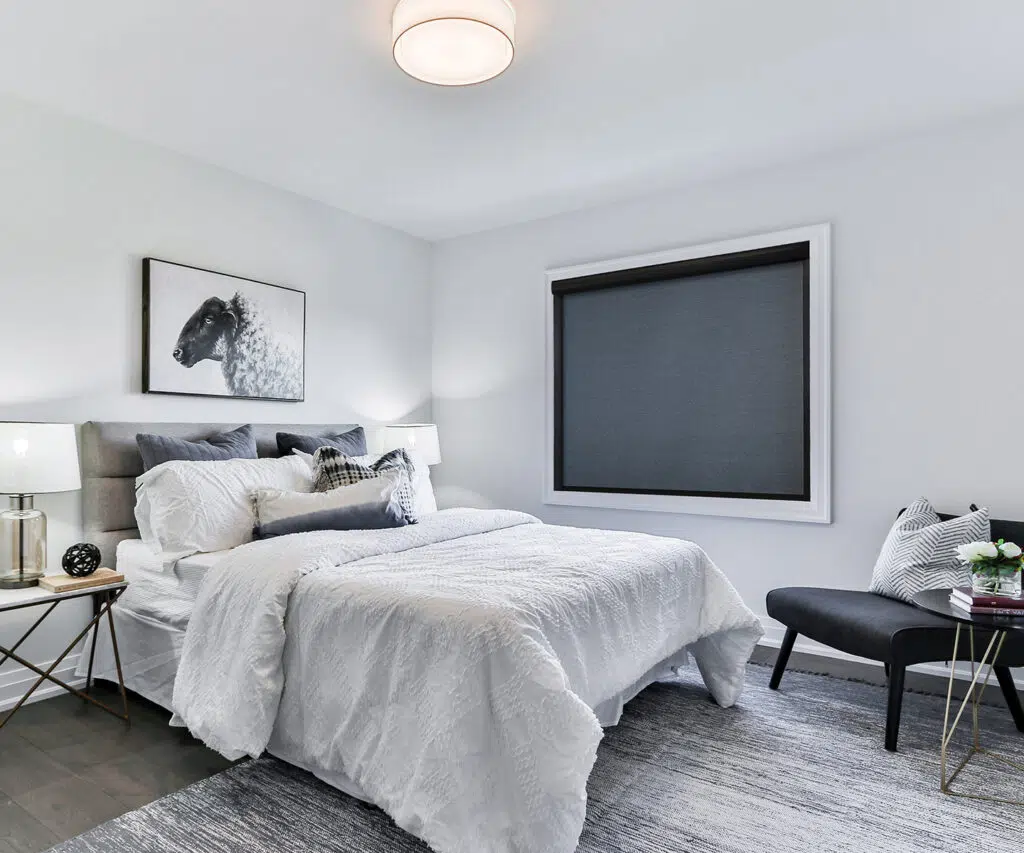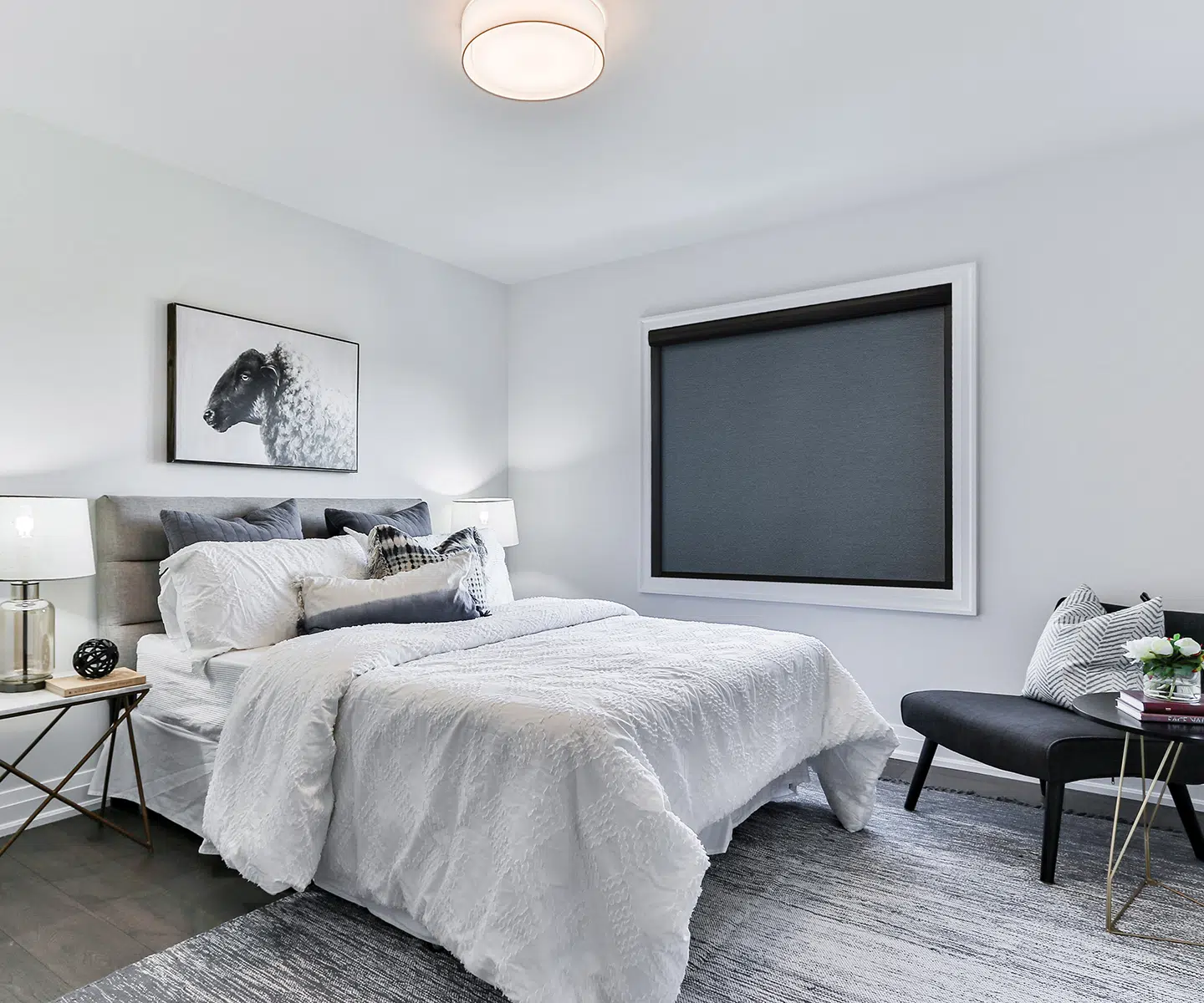 Blackout
Blackout window treatments effectively block 100% of light, making them the best option for complete and total darkness,
Pros:  
Provides total blackout capabilities

Gives you complete control over natural light and privacy in any room 

Offers maximum UV protection 
Cons: 
Blocks all-natural light and insulation

Can be more expensive than other options 

Not ideal for living rooms or communal spaces where views are desired
Blackout window treatments are sought-after primarily for bedrooms and nurseries to ensure a quality night's sleep. They can help to regulate body temperature, reduce glare, and provide a feeling of comfort and privacy. They also block out the sun's harmful rays, protecting you and your furniture from fading caused by UV exposure. 
While a wholly "blackout fabric" is not possible due to the possibility of light seeping through the top and sides of the shade, a total blackout solution can still be achieved by pairing a room darkening shade with LightGuard 360™. LightGuard 360™ is an optional enhancement that blocks all incoming light from peeking through the shade by placing a light blocking top treatment and side channels around the edge where light seepage would usually appear. By blocking off these potential leaks, a complete blackout environment can be created.
What specific window treatments work for each?
Now that we've broken down the key differences between light-filtering, room-darkening, and blackout shades, let's look at some of the best products on the market for each option.  
For light-filtering shades, you can choose from easy-to-use shades, economical pleated shades, or luxurious Roman and roller shades. For room darkening and blackout shades, Norman® offers several premium products such as honeycomb shades. Each option has its own unique design elements and benefits.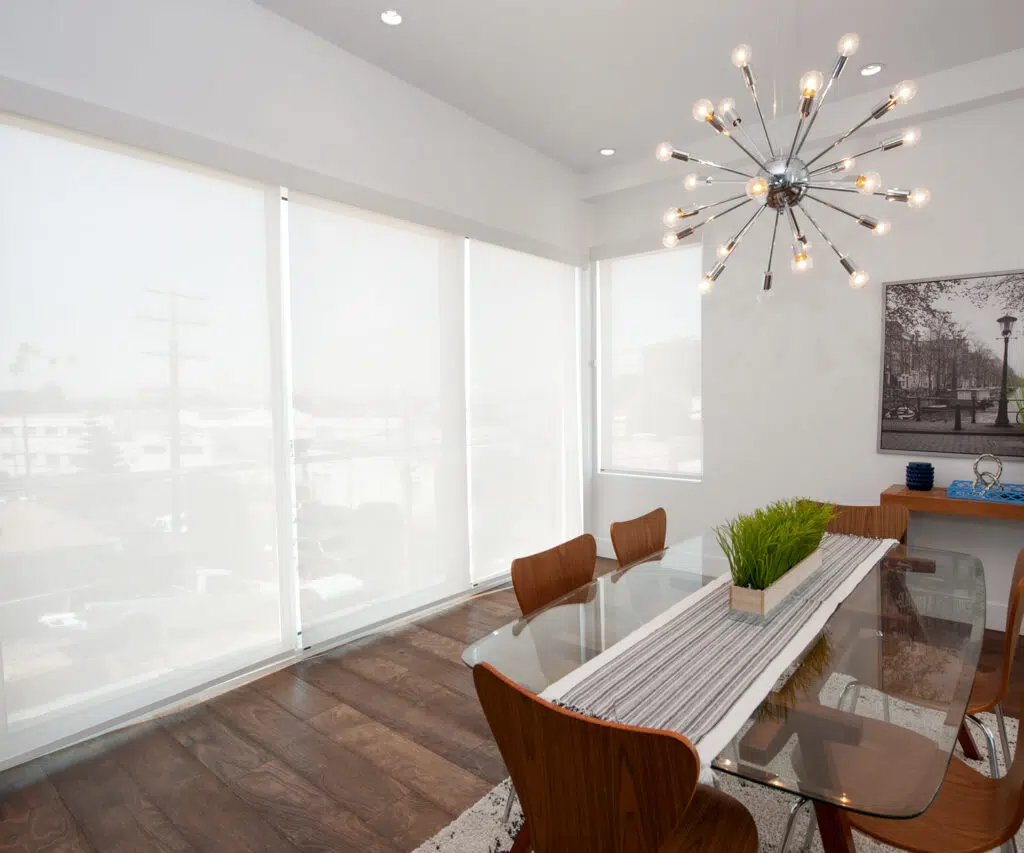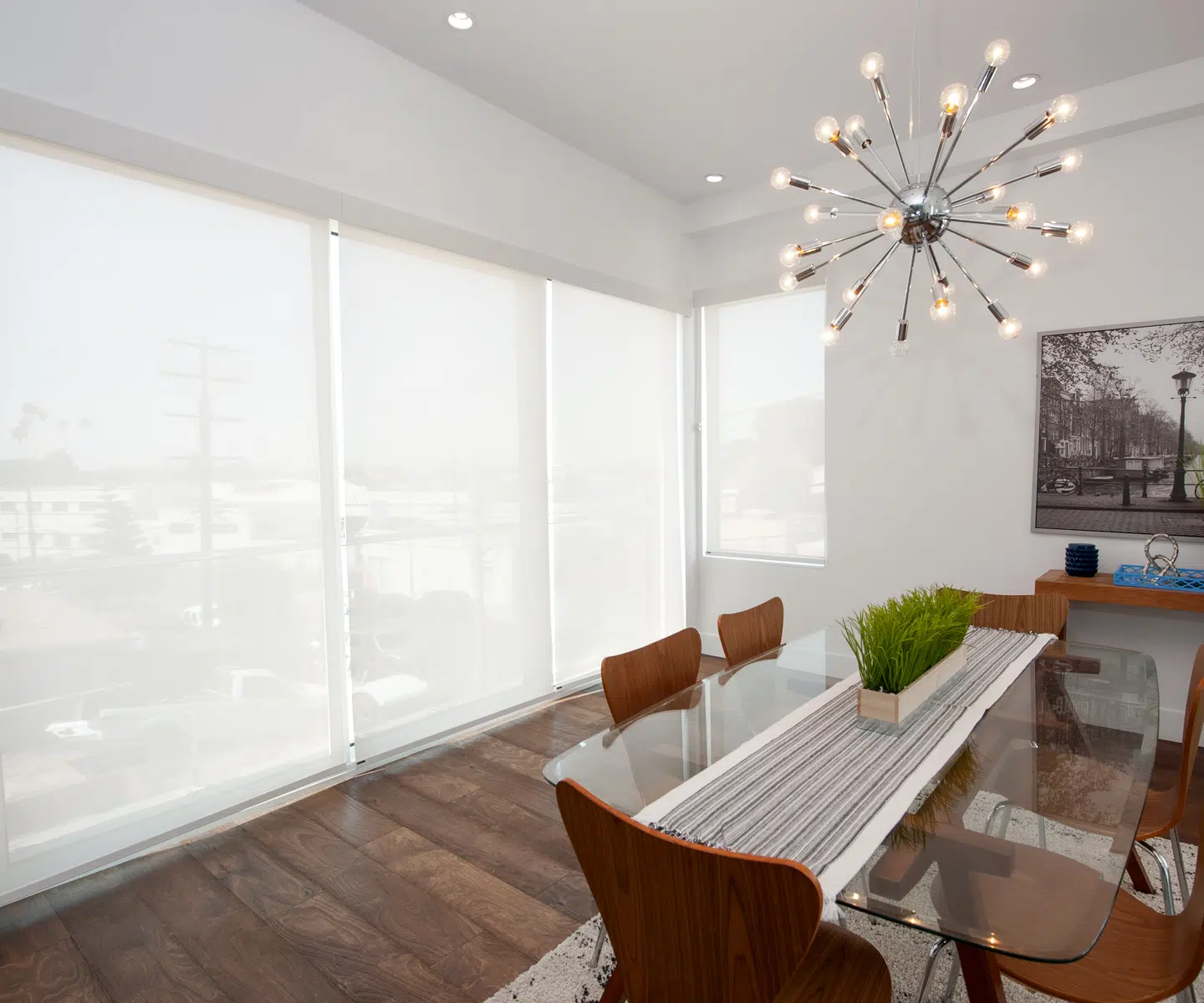 Roller shades
Roller shades are an iconic and timeless classic that adds a touch of sophistication to any room. These shades are made with an operating system that scrolls up and down to provide full light control. Roller shades are a great option for families with small children because they are both safe and easy to use. 
Norman®'s Soluna™ Roller Shades can be conveniently fitted to work with any of the three-shade types. This highly adaptable product will meet all your expectations for a room: light, design, cordless technology, and motorization. Soluna™ roller shades are available with various light filtering and room darkening fabrics, and the key to a blackout experience is customizing your roller shades to include the patented LightGuard 360™ option to eliminate all light. LightGuard 360™ adds light blocking bottom and side channels that wrap around the edge of the shade to take care of any light that might seep through. This results in a window covering that blocks out more light than a standard window shade.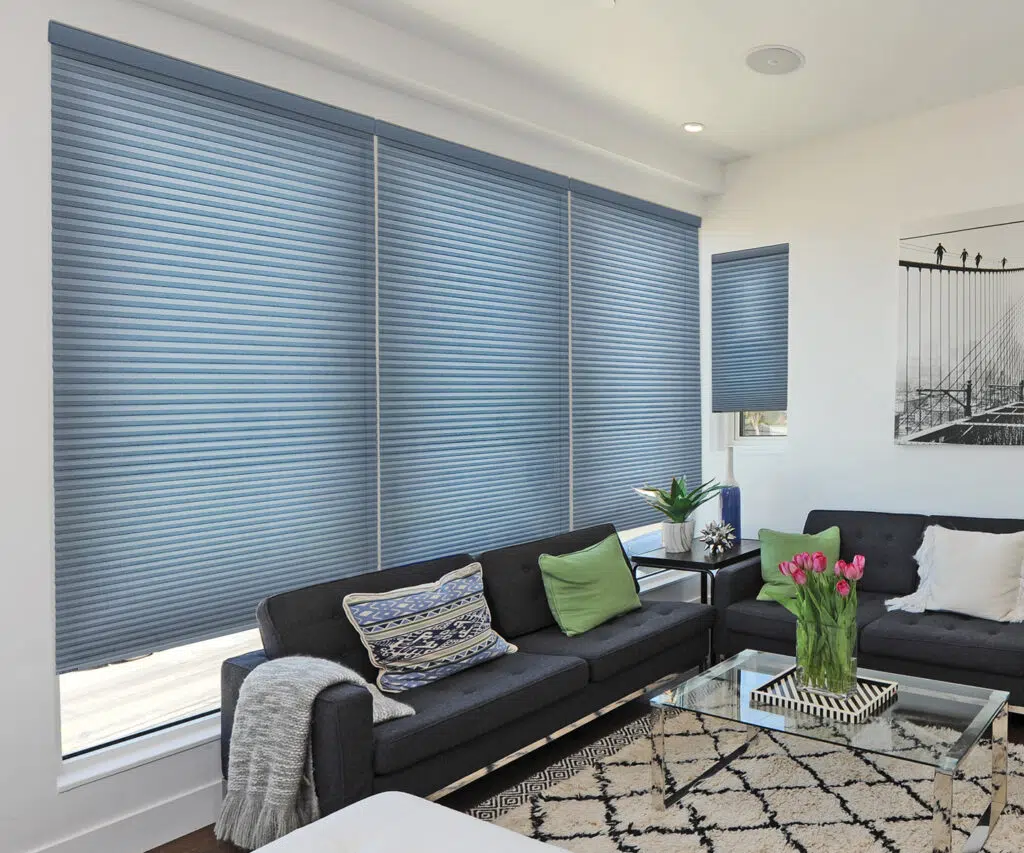 Honeycomb shades
If you aren't familiar with honeycomb shades, these window treatments give the look of a honeycomb pattern, hence their name. Their cellular design is what gives them amazing energy efficiency. Warm air becomes trapped in the cells, keeping homes warm in the winter and cooler in the summer. They are great for light-filtering or room-darkening applications because they can block up to 99% of UV rays from entering your home. 
Norman®'s Portrait™ Honeycomb Shades and SmartFit® Dual Shades with Frame are effective for both room darkening and light filtering.  With over 100+ colors and textures to choose from, this product's versatility is unmatched. You'll love how adaptable these window coverings are, allowing you complete control over the light level you want in your space. 
Portrait™ Honeycomb Shades offer light control options in 3 opacities: sheer shades, light filtering, and room darkening. For more choice and flexibility, check our SmartFit® Dual Shades. With these signature window treatments, you can pick 2 fabrics for a flexible day and night shade. The dual shades working in tandem mean you can raise or lower either fabric independently, resulting in more privacy and light control flexibility.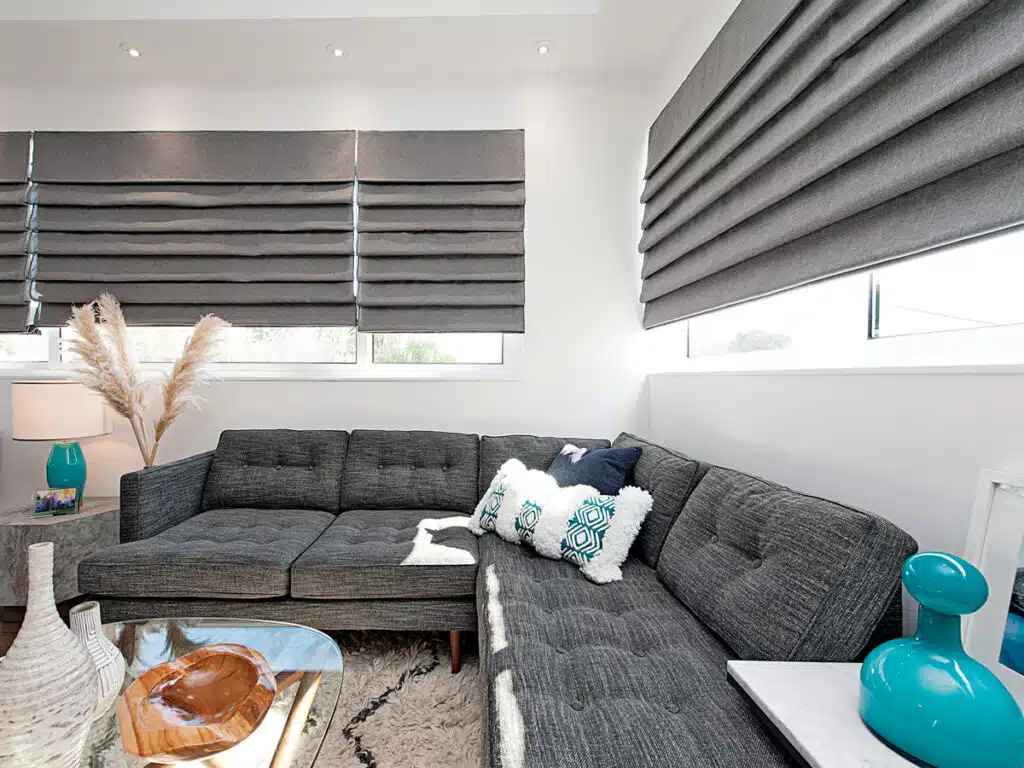 Roman shades
Roman shades are a timeless window covering that give an elegant, classic touch to any room. Their unique design provides a light filtering or room darkening solution without sacrificing style. They come in an array of fabrics and textures that can be customized to suit your personal interior design aesthetic.
Our Centerpiece™ Roman Shades have a multitude of light filtering and  room-darkening fabrics. Another major benefit is the cordless and child-safe technology, which guarantees safety and can give a sleek look to your room. Centerpiece™ Roman Shades have 2 types of lining for you to choose from: translucent or blackout, so you can opt for a more airy or darker environment. 
Norman®'s Roman shades offer superior light control options with the optional Day & Night shades. This adds a roller shade that can be controlled independently from a room darkening Roman shade, creating a functional shade treatment for privacy and light control flexibility. For complete control over your shades from any room in your home, motorization is available.
Get the most out of your window treatments
By incorporating light filtering, room darkening, and blackout shades into your home décor, you'll enjoy all the benefits of effortless control over light, improved energy efficiency, and a sleeker look in any room. Create the perfect atmosphere while protecting your health and the environment with Norman®. 
Today's window fashions are a big step up from the old-fashioned curtains, blinds, and drapes of the past. With Norman®'s light filtering or room darkening shades, and our LightGuard 360™ blackout solution, you can customize your look to fit any style or budget. Our ultra-premium products are backed by industry-leading warranties as well as a team of experts to ensure that you get the most out of your new window treatments. 
Now that you know more about light filtering vs room darkening and blackout window treatments, you can make informed decisions based on your goals for comfort and privacy in your home. With Norman®, you'll have plenty of options to choose from so that you never have to sacrifice style for function.