Redecorating can invigorate and breathe new life into your favorite spaces for entertaining and spending quality family time together. But where to begin? Before you decide on a new sofa or where to hang the TV, remember that stylish living room window treatments can anchor the room's interior design and play an important function as well.
Get inspired by checking out our top trending window coverings ideas for living room spaces!
How Do I Choose Living Room Window Treatments?
Updating your window coverings is an easy way to make a statement. But how do you choose with so many new options for living room blinds and shades? Follow our guide focusing on these key qualities and you can't go wrong.
Assessment of natural light and privacy
Consider which windows are facing the street or your neighbor's driveway, and what kind of window treatments will help you feel comfortable and secure while entertaining guests. Modern window blinds and shutters can effectively help you keep out bright sunlight or reduce visibility from outside.
Think of your design style and overall ambiance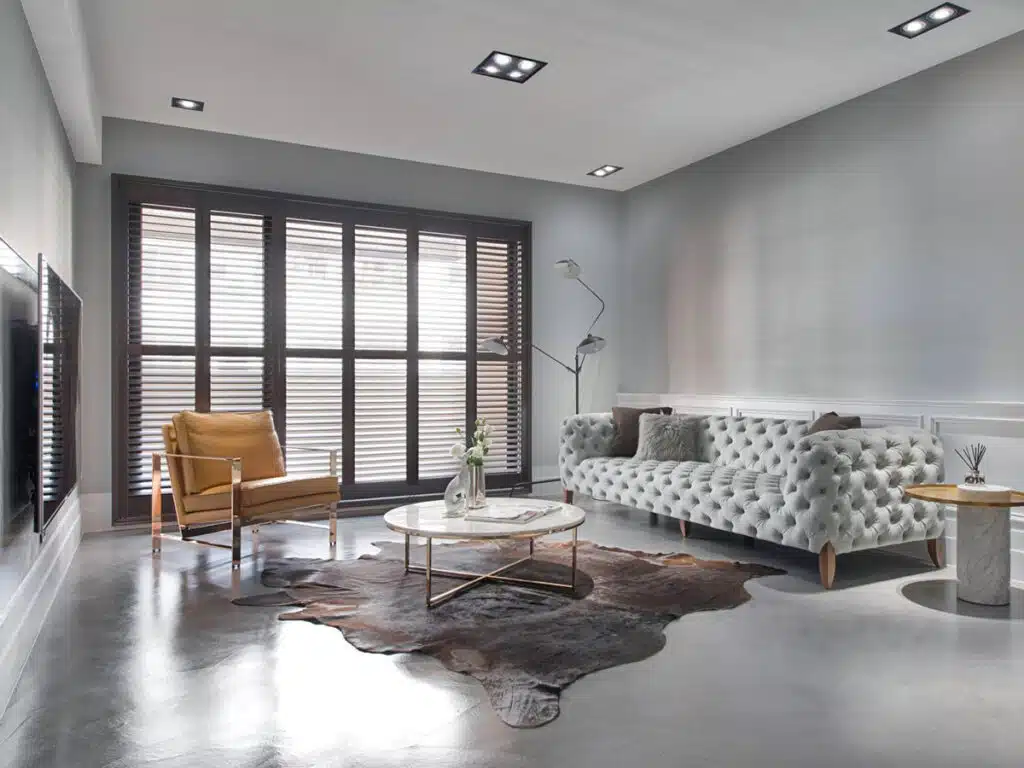 Living room plantation shutters are perfect for farmhouse and rustic designs, while sleek living room shades exemplify a modern and minimalist aesthetic. Norman® is at the forefront of leading 2023 design trends and can help you choose the right window treatments for a timeless look.
Try different colors and patterns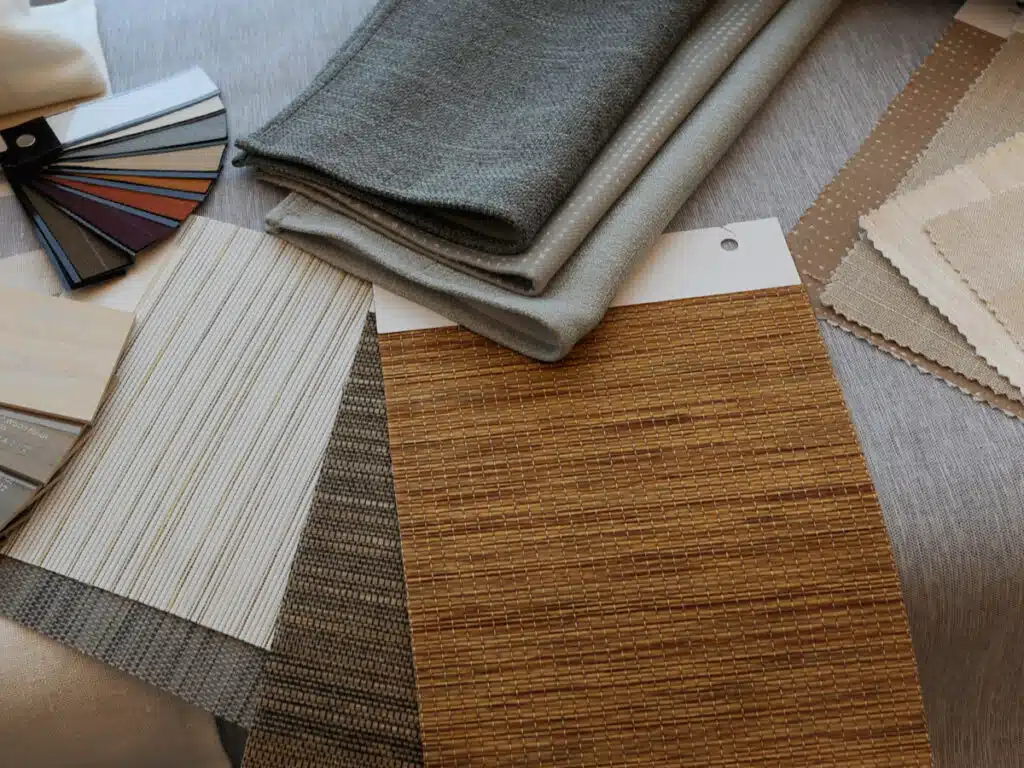 Window blinds and shades for the living room can be a great place to start if you're looking to add a unique touch with texture or vibrant hues. Try experimenting with light-filtering blinds or opaque roller shades — both options are available in an array of trending colors, fabrics, and patterns.
Don't forget to measure!
Shopping for new window coverings is exciting and getting accurate measurements is essential when choosing how to decorate your home. Poorly sized treatments can result in products that are too big, too small, or ill-fitting for your windows.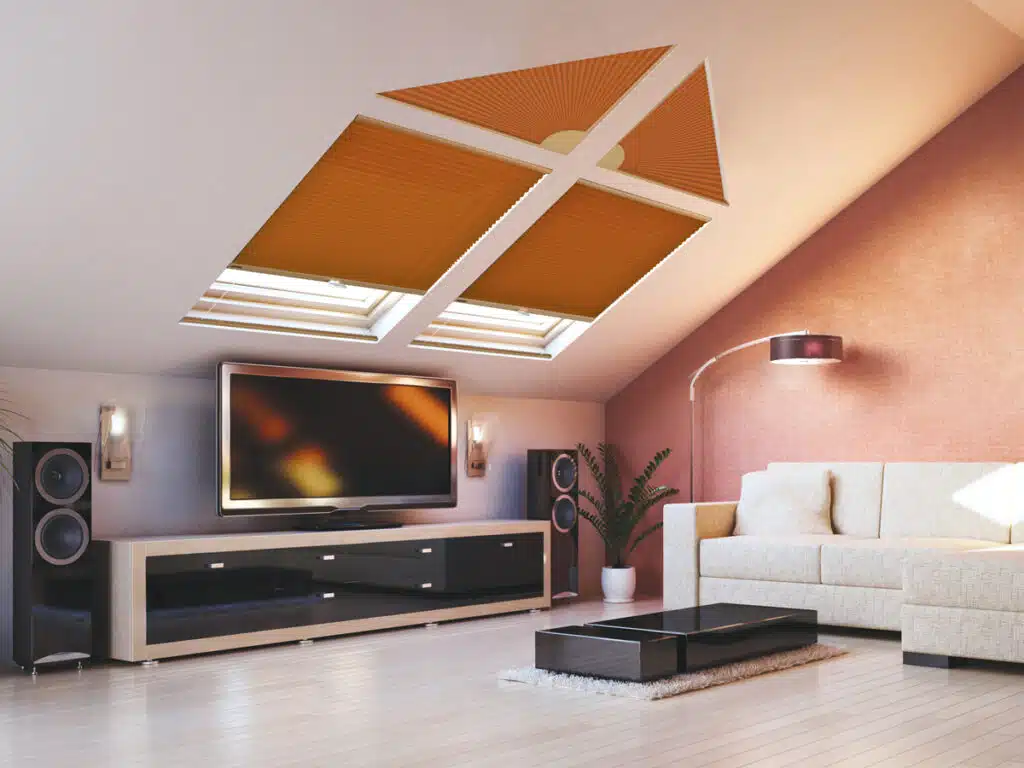 Living room windows can pose unique challenges for window measurements such as bay windows, arched windows, and other specialty shapes. Not to worry! Norman® can help you determine the best window treatment solution to fit your needs, regardless of what type of windows you have. For example, custom shutters are a perfect solution for bay windows while honeycomb shades elegantly complement arched and tall windows. 
All of Norman®'s custom window coverings are sold with measuring and installation included, so you'll never have to worry about tedious measuring yourself!
Window Treatment Ideas for Living Rooms
Whether you have vaulted ceilings or a small defined space, here are nine popular window treatments for living rooms that are sure to make a statement. 
1. Create an illusion of space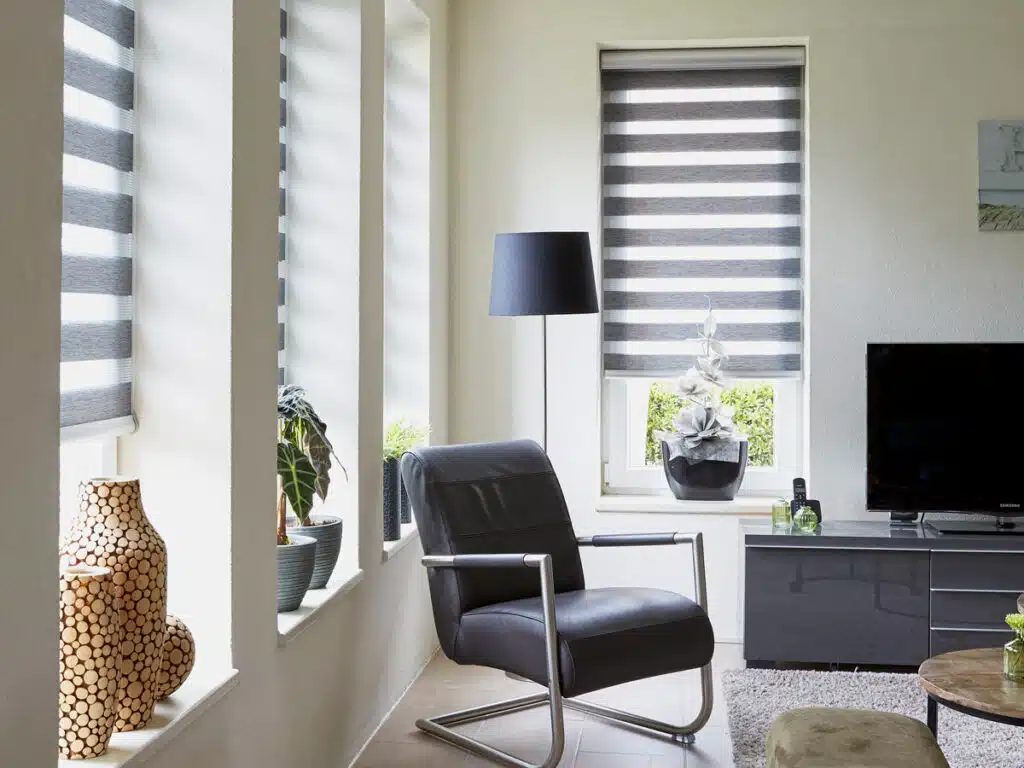 For small or narrow living rooms, you want to utilize options that will open up the space and let natural light in. Sheer shades are a great option, as they allow plenty of sunshine to come in while also providing privacy.
2. Go vertical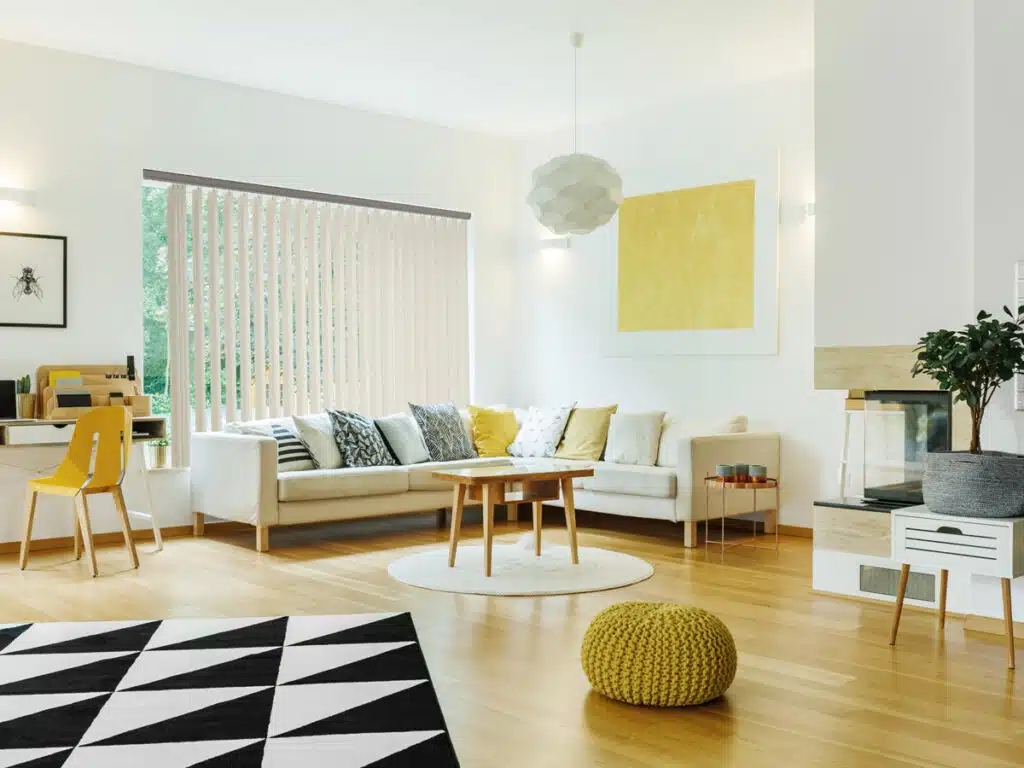 Vertical blinds are trending now due to their modern minimalist look and easy functionality. They're perfect for sliding glass doors or any other large window with a wide span. For a softer, architectural look try Norman's SmartDrapeTM. Effortlessly elegant, they provide unparalleled privacy and light control for transitional spaces.
3. Maximize natural light while maintaining privacy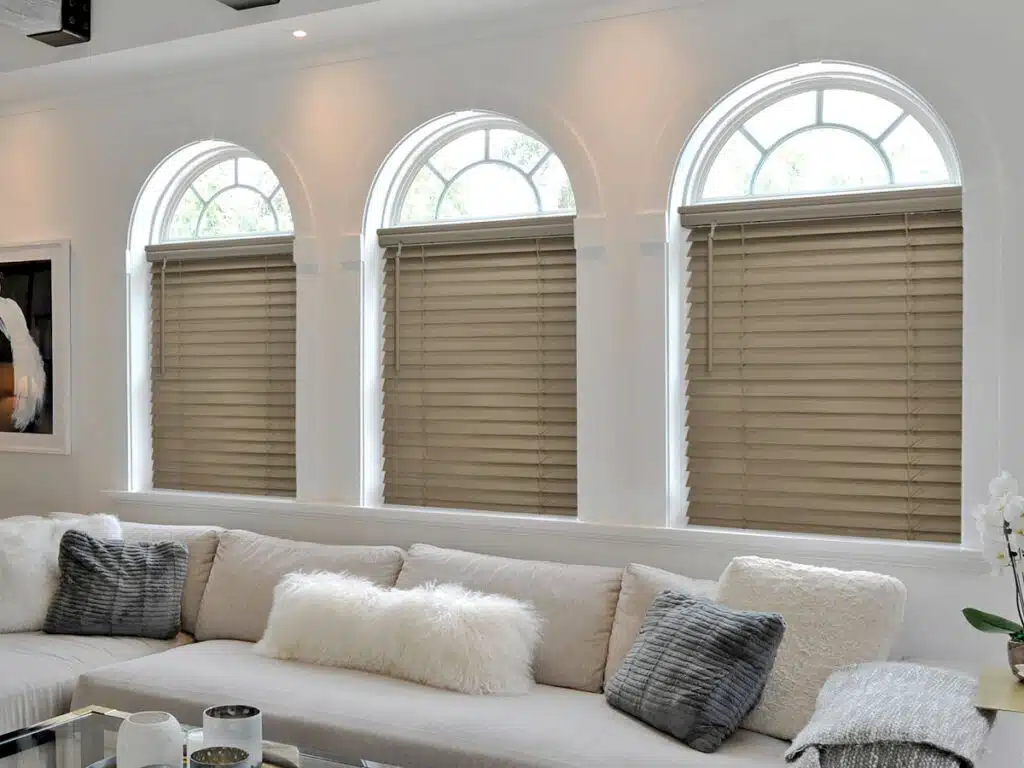 Norman®'s light blocking technology is unrivaled in the industry. Our exclusive SmartPrivacy® available in horizontal blinds allows you to block light while maintaining privacy. Choose from a variety of painted and stained finishes to achieve the look you are going for.
4. Don't be afraid of large windows or high ceilings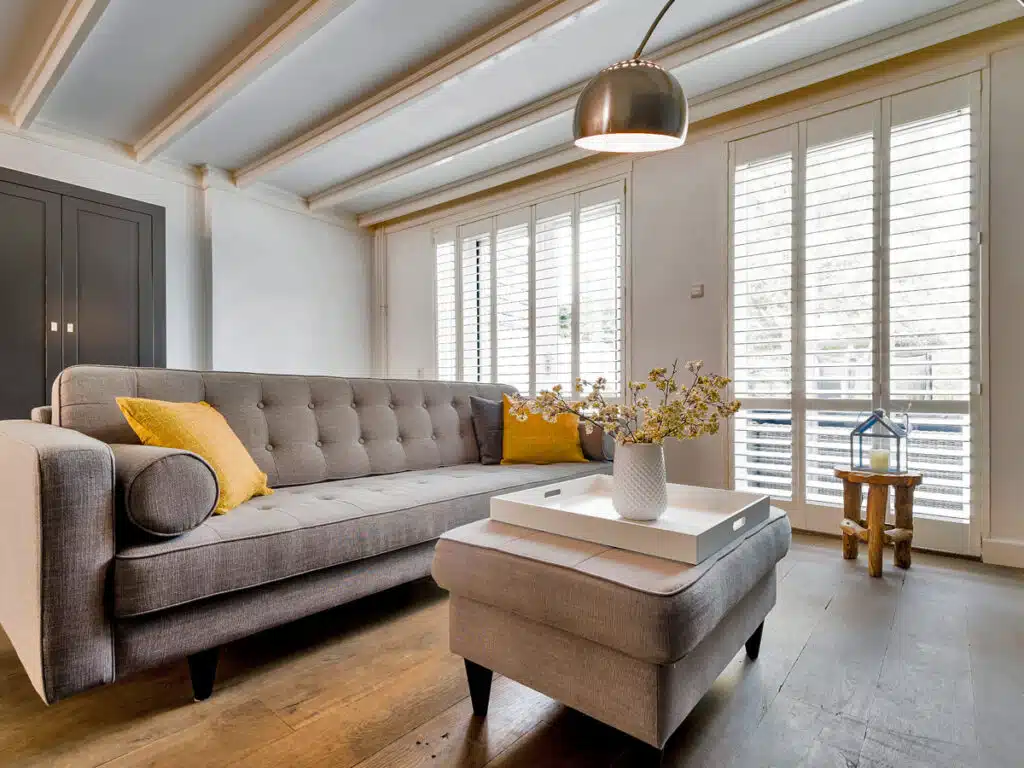 Have hard-to-reach or tall windows? No problem. Motorized window treatments are a natural solution, and Norman® offers next-gen options like the PerfectTilt™ G4 motorization system with the Smart Dial™ remote for shutters.
5. Take advantage of big spaces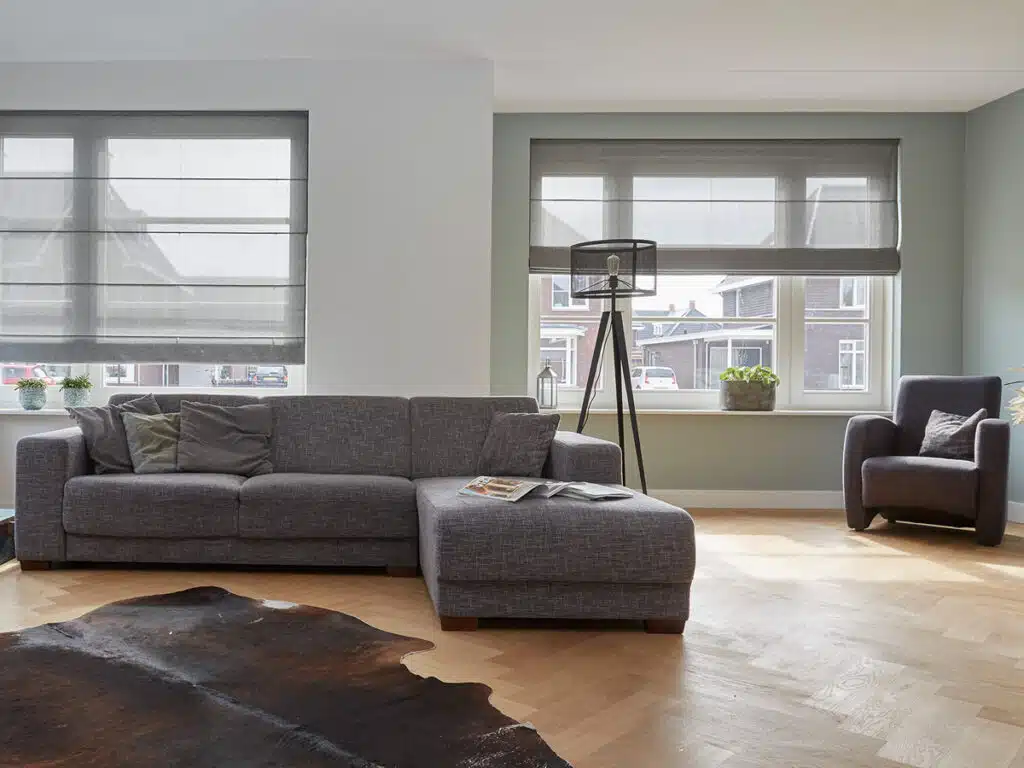 Show off your space by using wider window treatments like elegant drapery panels or layered shades. To add even more drama and softness, combine Roman shades with a sheer drape panel while still keeping everything functional.
6. Use motorized technology for convenience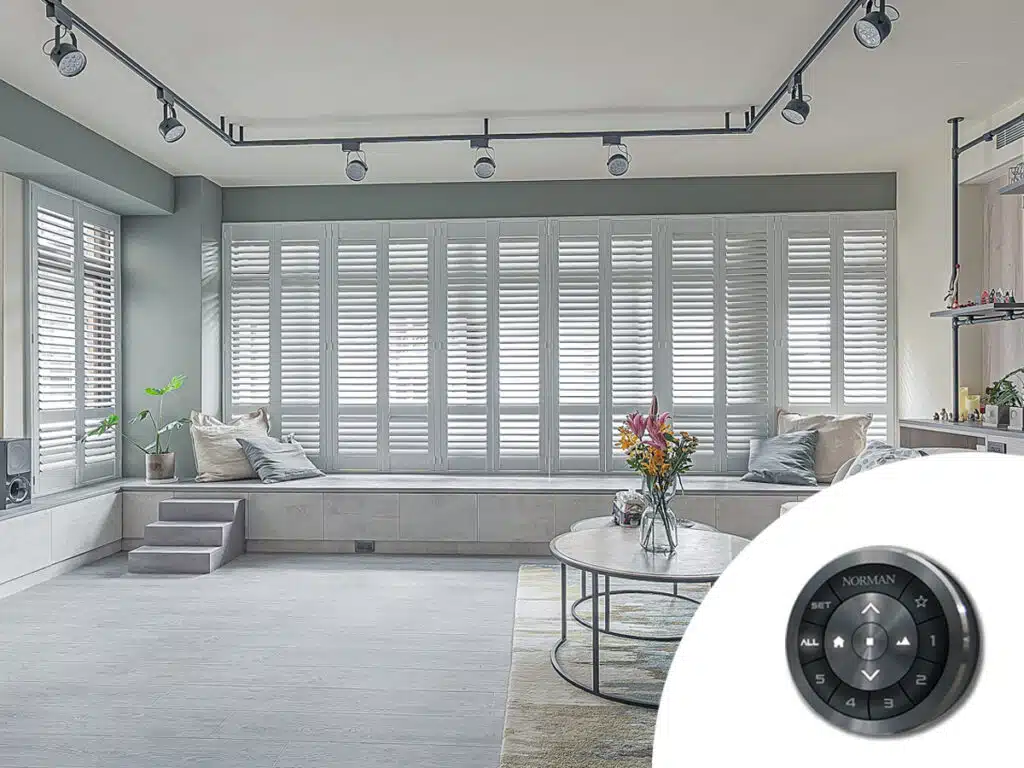 Upgrade to motorized window treatments that you can schedule around your life. Norman's PerfectTilt™ shutter system allows you to easily adjust the angle of the louvers from fully open to completely closed in one swift motion. You can even increase privacy and security by scheduling specific times for your shades or blinds to open and close from your phone!
7. Living rooms with patios or great views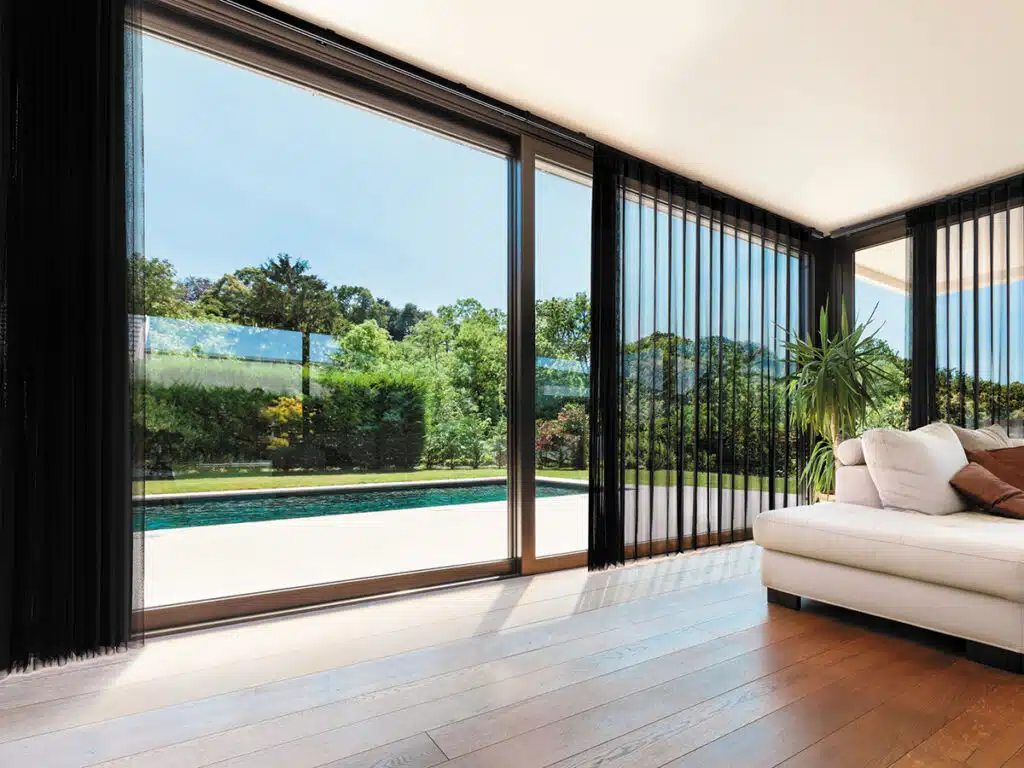 Patios or outdoor living spaces can become part of the overall living room aesthetic if you give them a cohesive look by tying in window treatments. For example, Norman SmartDrape™ shades and Synchrony™ vertical blinds are perfect for sliding glass doors and transitional spaces. They provide insulation against the elements while also helping you control light, view, and privacy.
8. Take a minimalist approach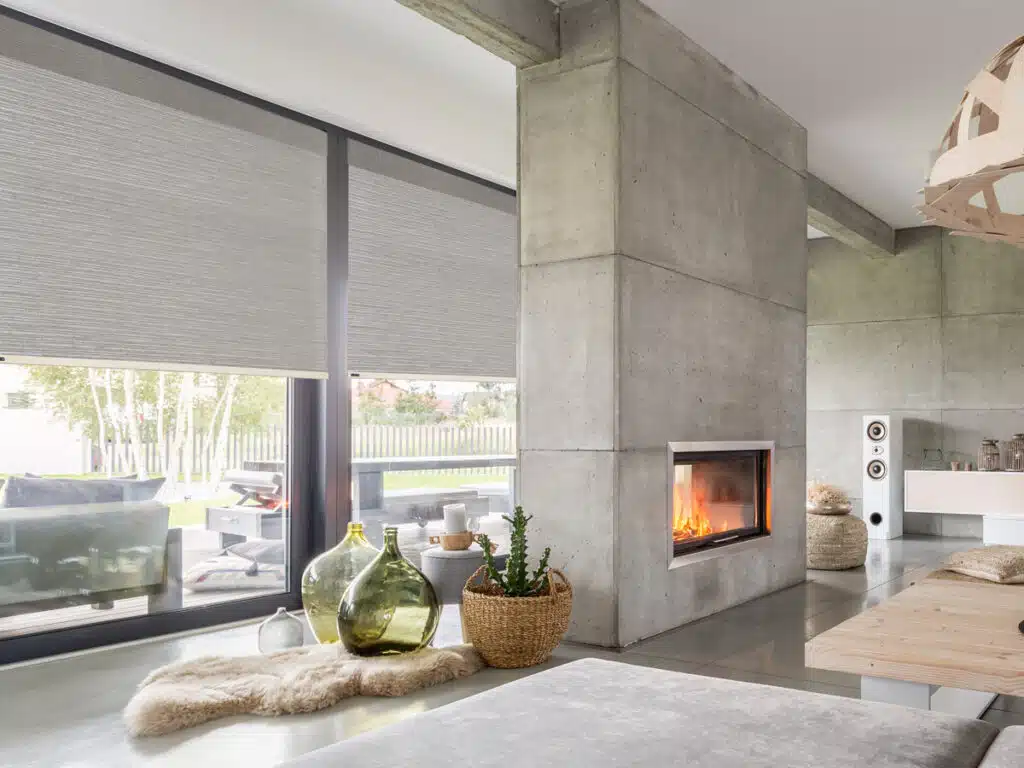 Sometimes less is more. Consider minimalist window treatments that blend into the existing decor, such as roller shades. They are a great way to add texture and visual interest with a subtle touch.
9. Go modern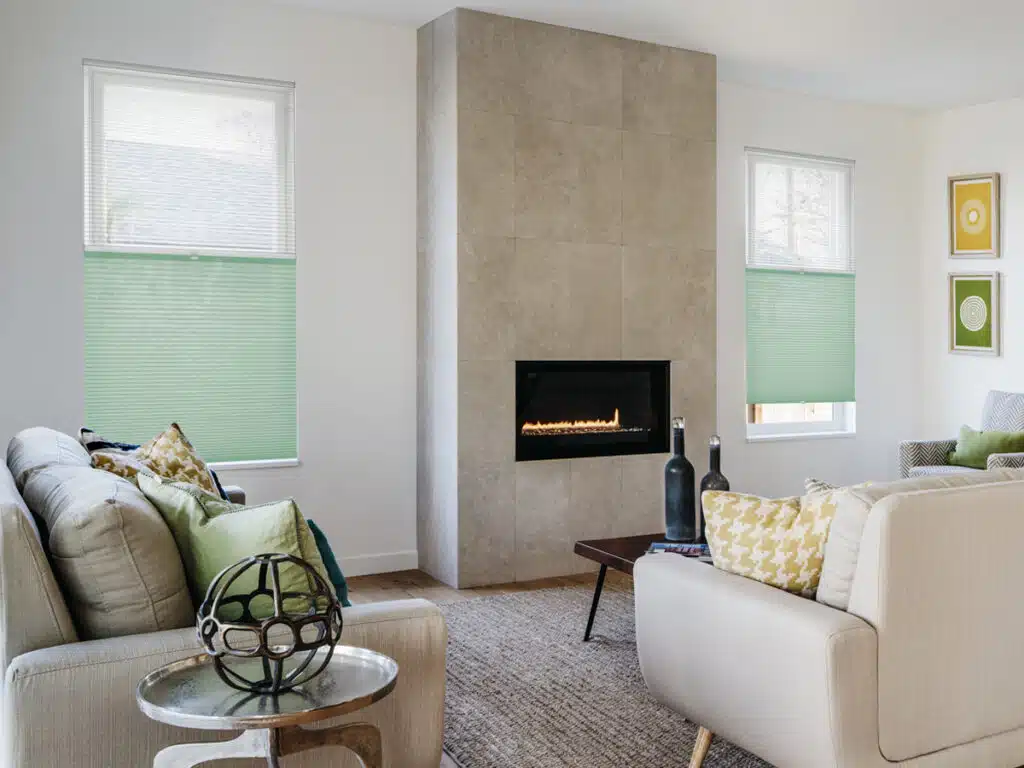 Mid-century modern design has made a big comeback and options like cellular shades, Roman shades, and natural woven wood shades are a great way to add some retro flair to your living room furniture.
Decorate with Norman® 
Redecorate with confidence! When you team up with Norman®, our design experts will help you every step of the way. From measuring to selecting the perfect design, we can help you find the right window treatment to elevate any space in your home. 
As an industry leader, Norman® is known for providing innovative solutions to everyday problems. Our state-of-the-art window coverings are manufactured with high-quality materials that offer superior light control and privacy while also being energy efficient and budget-friendly. 
Contact a Norman® retail partner to start shopping today!
FAQs 
Q: What are some popular window treatment examples for my living room?
A: Popular window treatments for living rooms include sheer shades, vertical blinds, cellular shades, and Roman shades. 
Q: How do I choose the right window treatments for my living room?
A: The best window treatments for your living room design depend on the size and depth of the windows, desired privacy level and light control, and budget. Talk to one of our local design experts to get personalized recommendations for your living room! Go to the dealer locator and simply type in your zip code.
Q: Can I mix different types of window treatments in my living room?
A:  Absolutely! Combining different types of window dressings is a great way to add texture and a focal point to your living room.
Q: How do I make my living room windows look larger?
A:  Allowing for more light is key. Sheer shades are a great option to make your windows look larger and let in more natural light. You can also opt to hang your window treatments above your windows to create the illusion of taller windows.