Looking to keep up with the latest window treatment trends for 2023? From minimalist designs to elegant textures, there is a trend for everyone. Technology trends such as multi-functionality and smart technology are also on the rise. And if you're unsure of how to choose the right window treatments for your home, don't worry – we'll walk you through it!
Design & Style that Inspires
The new year is just around the corner and it's a great time to freshen up those old curtains in your living room with updated window coverings & decor.  What window treatment trends can we look forward to this year? Emerging fashions include minimalism with clean lines and colors that pop; the use of quality materials such as wood, bamboo, silk, or velvet; and textures like pleats, and realistic grain hardwood. 
The Minimalist
Interior decor trends come and go, but there are a few that have stood the test of time. Minimalism has been a go-to look for many years, and it's still going strong in 2023. Keep window treatments minimalist with clean lines and simple geometric patterns.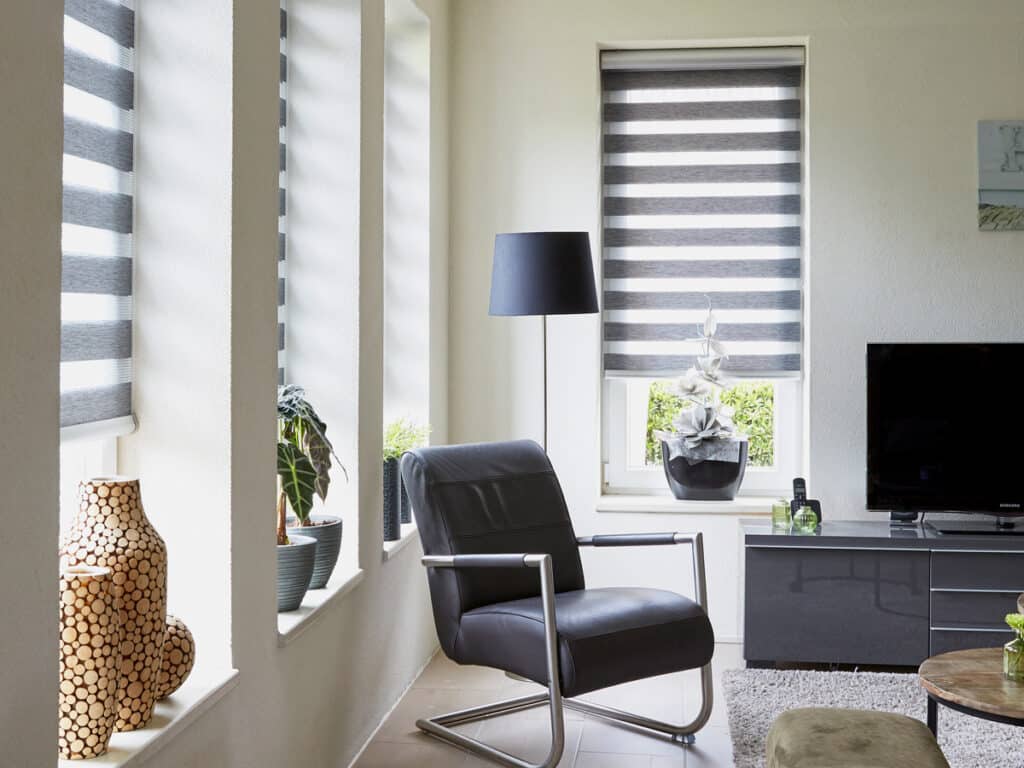 PerfectSheer™ Shades exemplifies the minimalist design aesthetic with its fabric shades that provide an airy and light look, while still blocking the sun's harsh rays. PerfectSheer™ Shades come in a range of colors, from soft neutrals to light creams and ashy grays.
These window coverings complement rooms with clean lines and mid-century modern designs. They can be customized with an optional motorized lifting system, allowing you to control the shades with the touch of a button.
Colors & Patterns
A pop of color or an eye-catching pattern can really add depth and interest to a room. If you're looking for something that really stands out, consider Roller Shades or Roman Shades. The right color scheme can really dress up bathrooms or a bedroom with white walls. Top trends are mixing different colors to form a modern look in contemporary homes.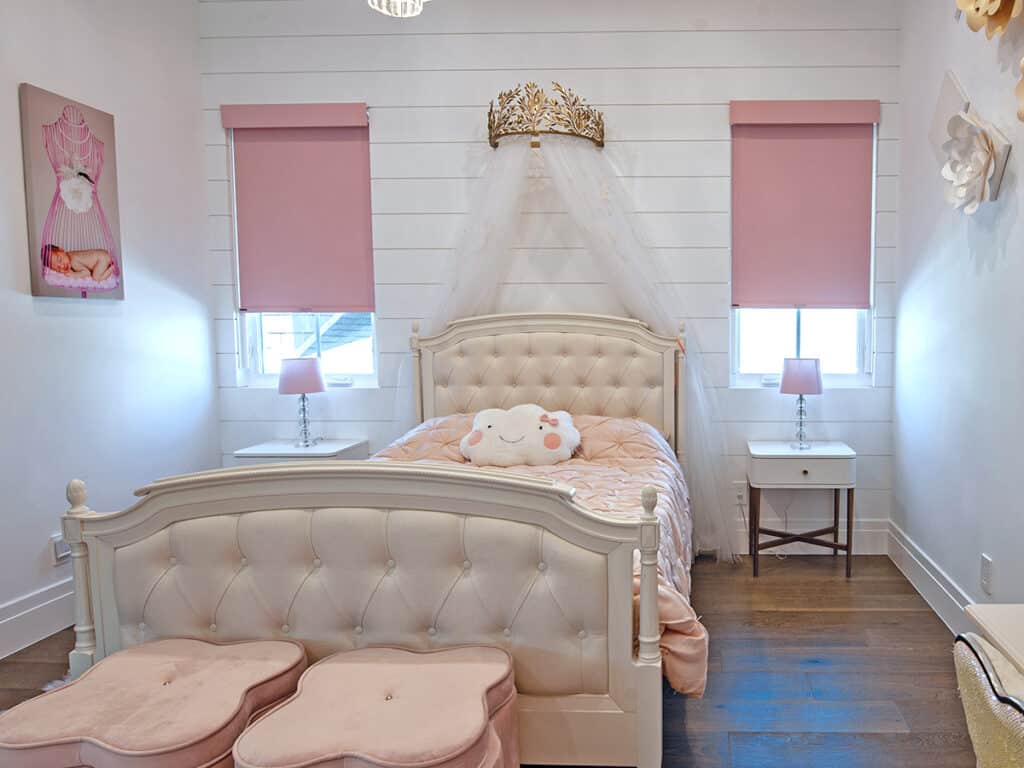 Roller Shades feature bold patterns and color palettes in both traditional and contemporary prints, allowing you to add an unexpected twist to your design. Soluna™ Roller Shades are an excellent choice if you're looking for something unique. These shades come in over 200+ colors, textures, and patterns to create truly one-of-a-kind looks. Perfect for modern homes, Soluna™ roller shades offer the ideal combination of style and privacy. 
Soluna™ roller shades with a room darkening fabric provide highly effective light-blocking for bedrooms while featuring stylish patterns, making them perfect for people who need complete darkness for a good night's rest. With exclusive one-touch lift technology for foolproof control, the cordless PrecisionLift™ system lets you effortlessly raise and lower your shades. Stylish and safe, these shades are both kid and pet-friendly!
Quality Materials
Interior designers know that the materials that comprise your window coverings can be just as important as the design. Quality and durable materials, like wood or faux wood, are both attractive and timeless blinds choices for most homes. Natural woods and poplar provide a classic look that is sure to last for years to come, while faux woods are a great way to achieve the same look without the added cost.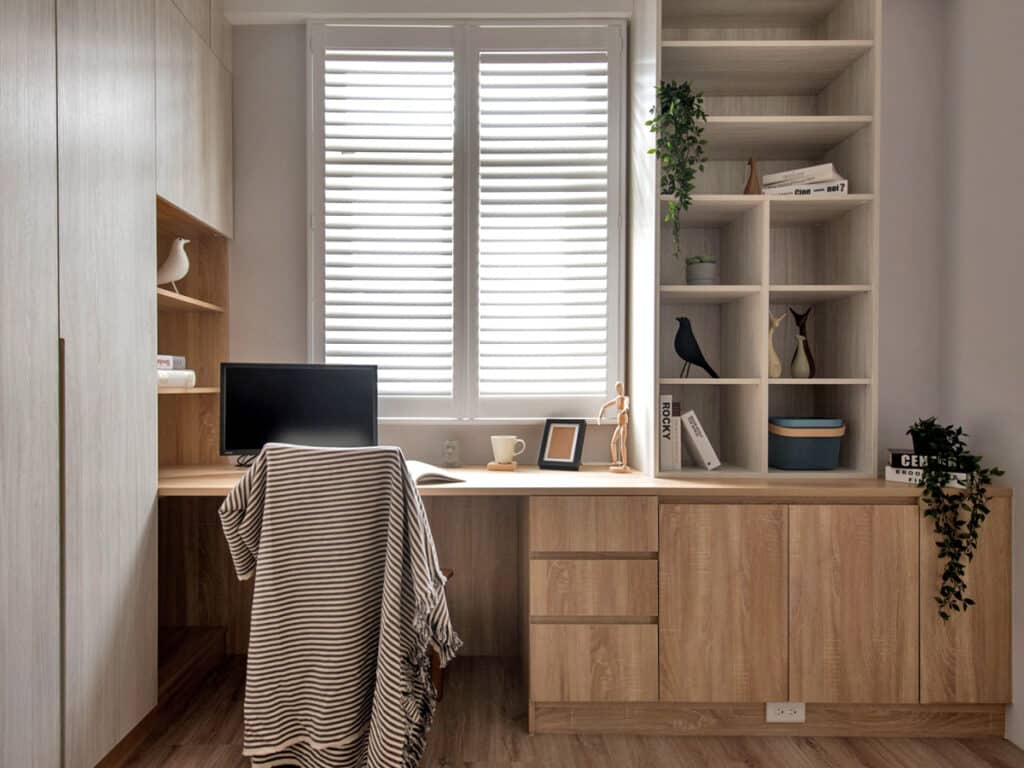 Woodlore® Shutters are renowned for their use of high quality eco-friendly wood composite. Built to stand the test of time, the signature indoor shutters last for a lifetime. These shutters are both strong and beautiful as well as energy-efficient. Add in the PerfectTilt™ G4 motorization technology for extra convenience, allowing you to adjust your shutters with the press of a button or the compatible smartphone app.
Architectural and sheer materials are also trending. New innovations in window coverings have made this year's window treatment options more elegant than ever! SmartDrape™ Shades' award-winning design is a perfect example of this new trend.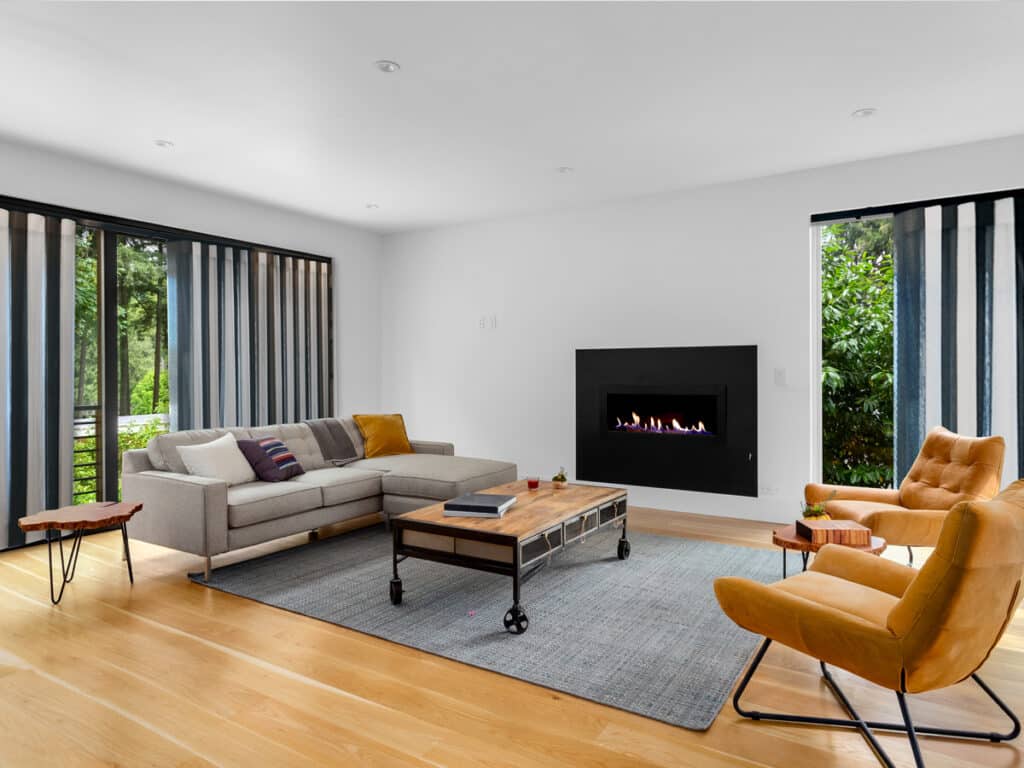 SmartDrape™ Shades embody the look of soft fold drapery and provide the utmost privacy and light control. Two different built-in opacities are achieved with the unique individual vane construction.  Open shades feature the sheer side which comes in various patterns, such as circles and teardrops while granting you a clearer view of the outside and more natural light. Shades in the closed position activate light filtering or room darkening capabilities. A unique feature of SmartDrape™ is the ability to step through the shade, without having to adjust the vanes to stack to one side. You can simply walk through the shade even while it is fully covering the window!
Elegant Texture
Texture is an important aspect when it comes to window treatments. The use of different fabrics and materials, from faux leather and faux suede to velvet and hemp, can create a unique interior design look in your home. Instead of the traditional smooth fabrics for drapery panels, there has been an increase in subtle texture panels that add more dimension to spaces.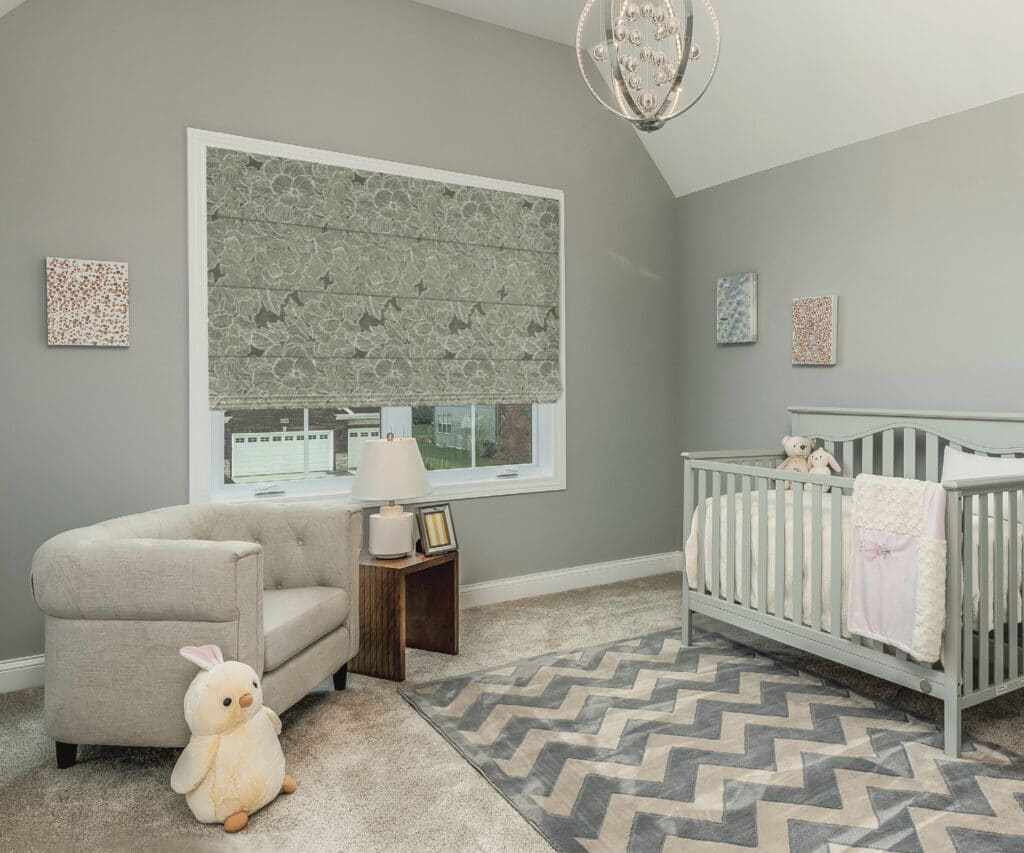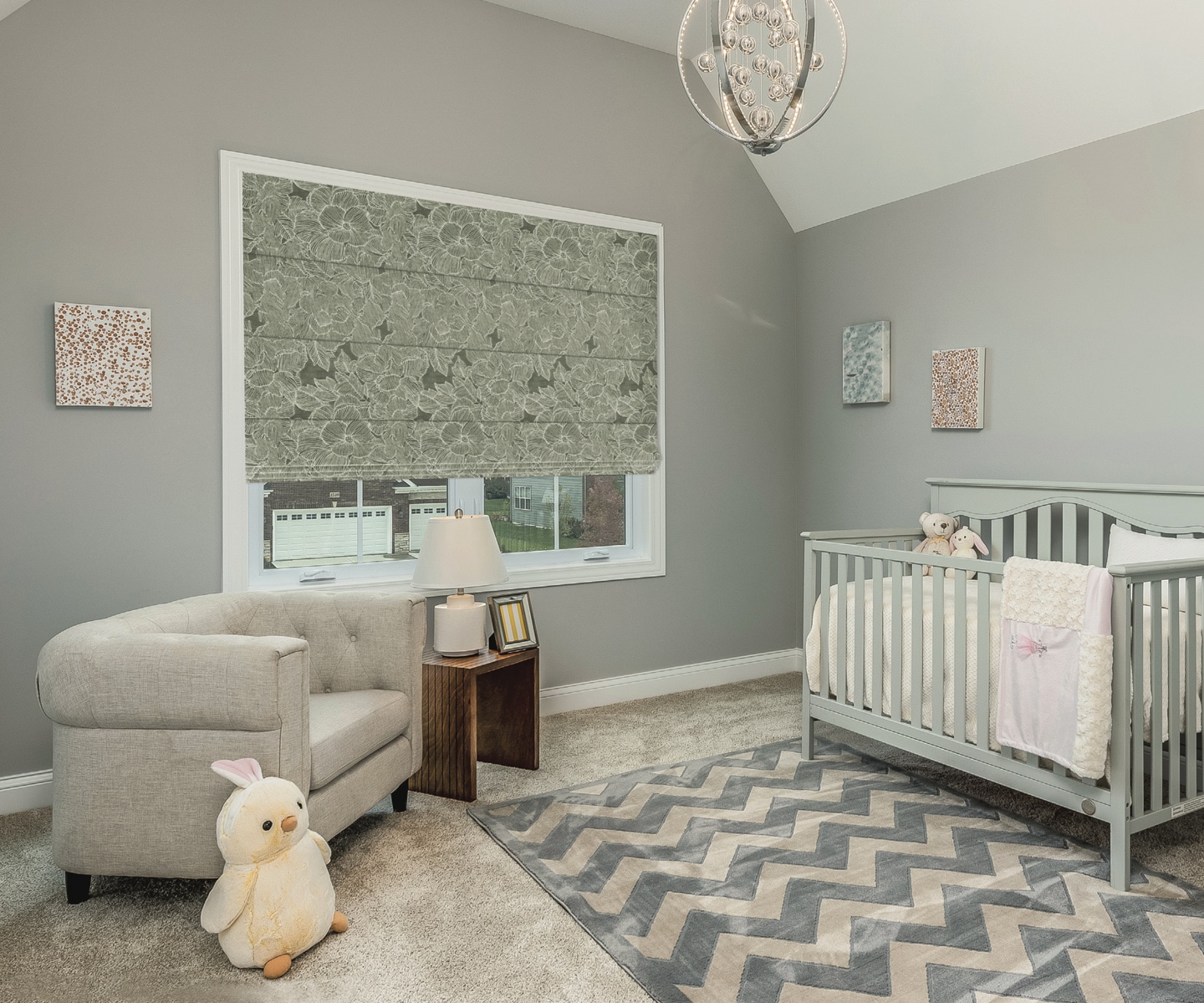 Centerpiece™ Roman Shades are a window treatment option that will add an instantly chic look to small rooms. These shades have an easy-to-operate cordless lift system and can be customized with several fabric options and colors, as well as various patterns. They provide you with the ability to filter light or block excess glare, depending on the needs of your space. The best part is that they come in an array of on-trend textures, such as linen, flax fiber, and more.
Advanced Innovation & Technology
If you've never updated the original window treatments that came with your home, you might be shocked to learn about new and exciting technology that is now available. 
Gone are the days of manually closing the blinds or shades on every window. With today's window treatments, you can now get shades that are motorized and include sensors to detect movement, or even blinds with unique route hole placement to eliminate light leakage. 
There are also smart-home-compatible products that give you the ability to open and close your window treatments with the press of a button or by connecting them to a home automation system.
Here are our favorite 2023 trends in advanced window treatment technology:
Multi-Functionality
Multi-functional window treatments allow you to adjust the light and privacy levels in a space while also providing efficient insulation. This type of window treatment is great for those who want maximum control over their home environment.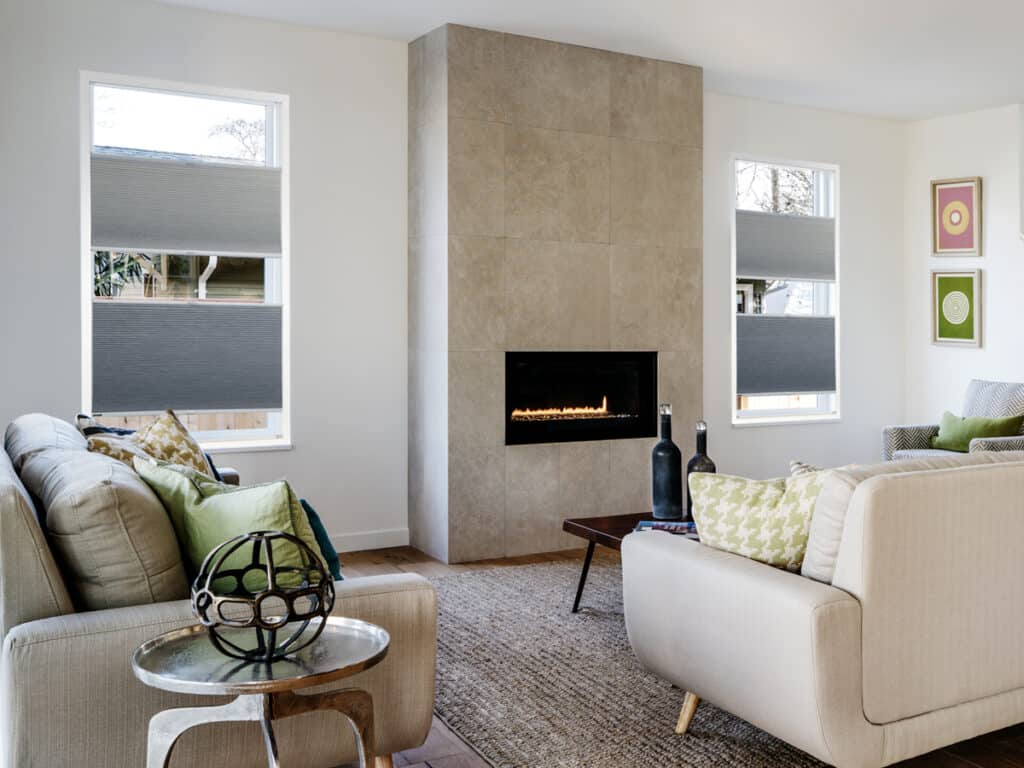 Our Portrait™ Honeycomb Shades with SmartFit® are a great example of multi-functional window treatments. SmartFit® secures honeycomb shades closer to the edge of the window, minimizing more possible light leakage compared to other cellular shades on the market. The slim rail design also ensures less stack height, making the shade virtually disappear from the window for a better view to the outside. The shade can be adjusted to open from the top, bottom, or both, allowing you to customize your light and privacy levels. Preferred by many homeowners for their energy efficiency, honeycomb shades trap warm air within their unique cell structure, creating a layer of protection against sweltering summer heat or harsh winter chills. For the ultimate convenience, Portrait™ honeycomb shades can instead be installed with an automated lift system. Adjust your shade with the press of a button on a remote control, making it easier to find your preferred shade position from across the room.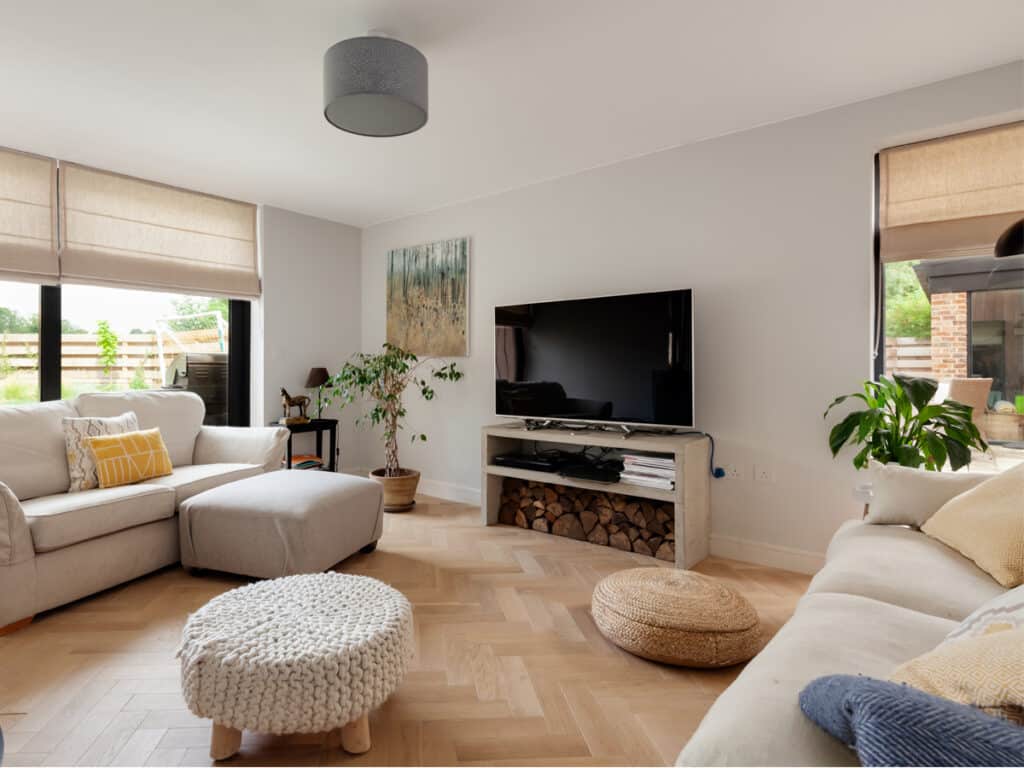 Centerpiece™ Roman Shades are another great option for those looking to add a touch of sophistication to their windows. These shades are designed with an overlapping fabric panel which gives off an elegant and timeless look. A roman shade that utilizes the innovative Soft Fold design helps regulate the temperature of any room through the cascading gaps of fabric, improving energy efficiency. Centerpiece™ Roman Shades can be operated manually or through remote control with the addition of a motorized lift system.
Smart Treatment Technology
With the rise of smart technology, window treatments are becoming increasingly connected and intelligent enough to respond to your needs. Smart technology can be integrated into window treatments to provide access to remote control apps from their phone or tablet or even automatic adjustment when you're away from the home.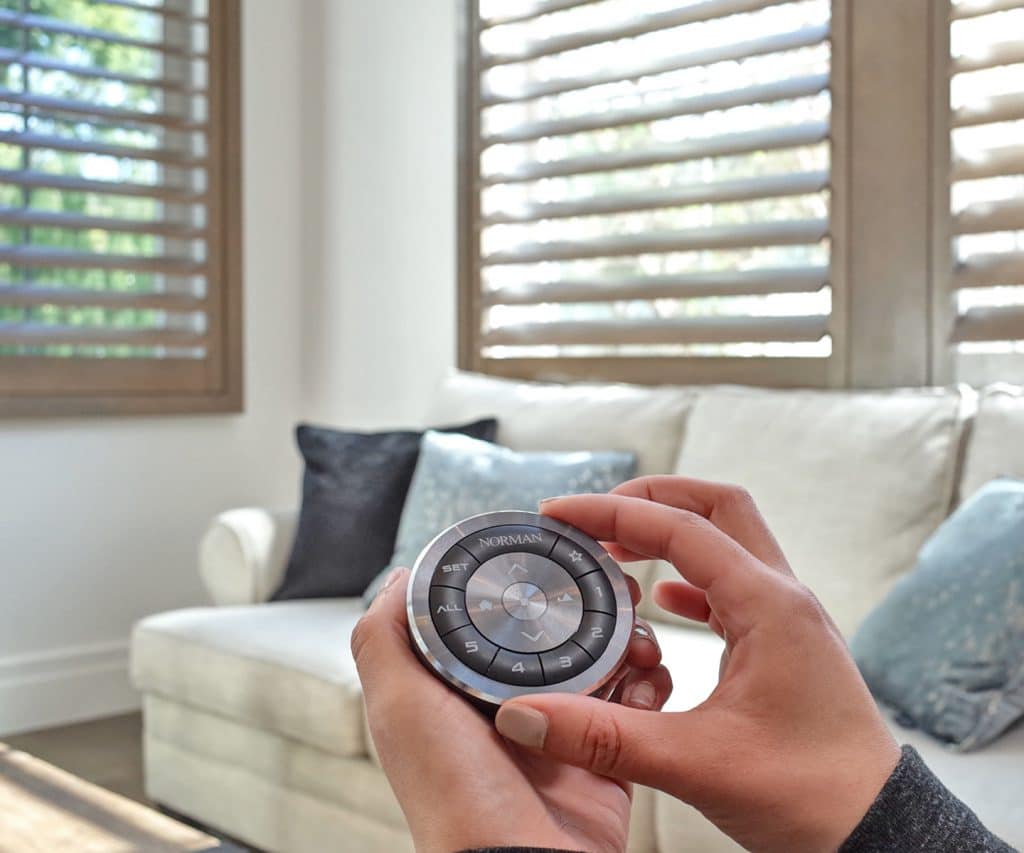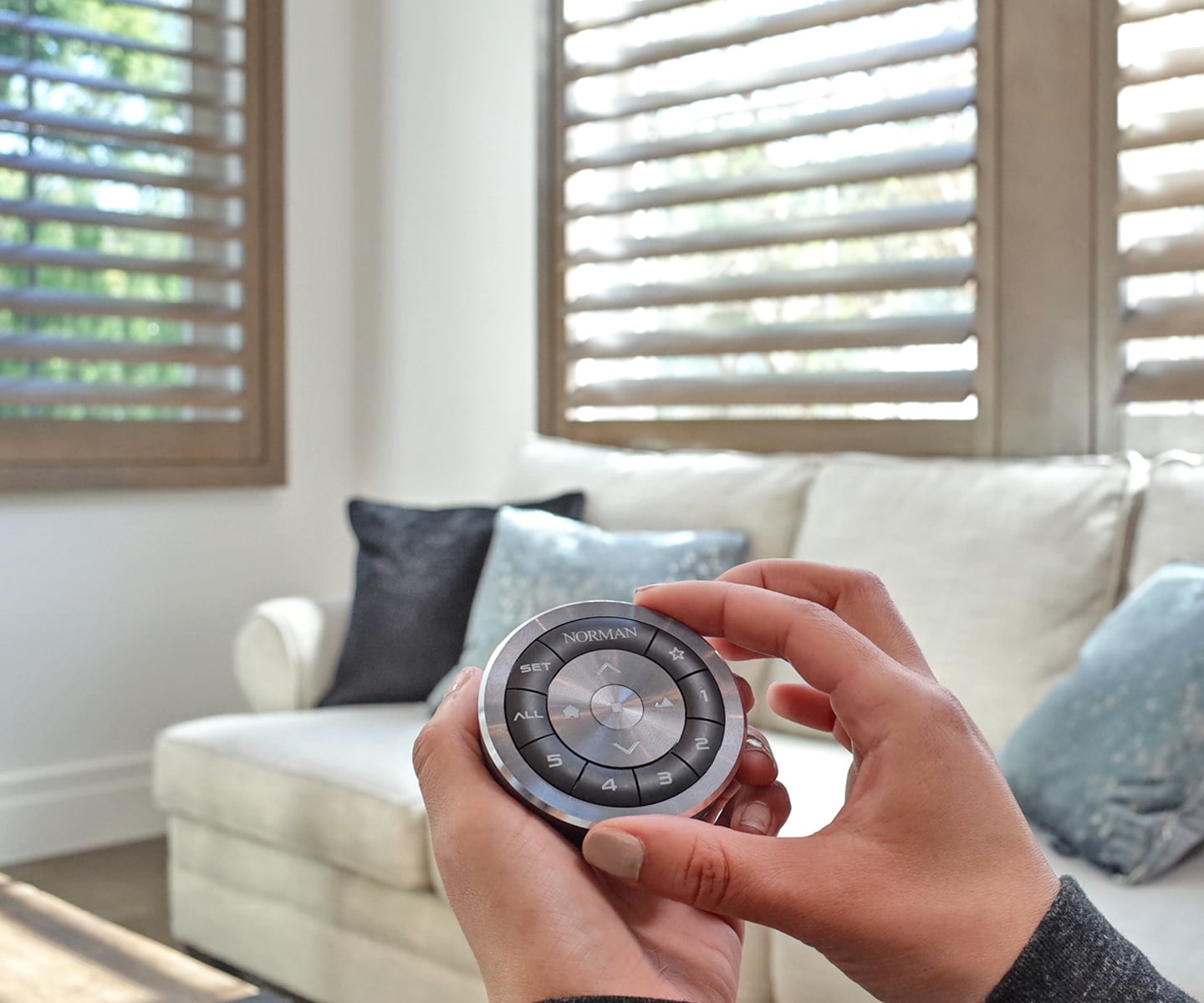 PerfectTilt™ G4 Motorized Shutters are a leading design in smart window treatment technology. They come with an intuitive remote control and quiet, safe motors. You can also utilize the Norman® app with your favorite iOS device to automate the shutters to fit your lifestyle!
Home automation, conveniently controlled on your personal device, allows you to schedule your shutters to open or close in ways that maximize energy efficiency, safety, and privacy. For example, Security Mode opens and closes the louvers throughout the day, giving the appearance that you are home while you are away. And the Auto-Brake feature automatically stops the PerfectTilt™ G4 shutters when an obstruction is detected, preventing potential injury to curious children and pets.
Valances & Hardware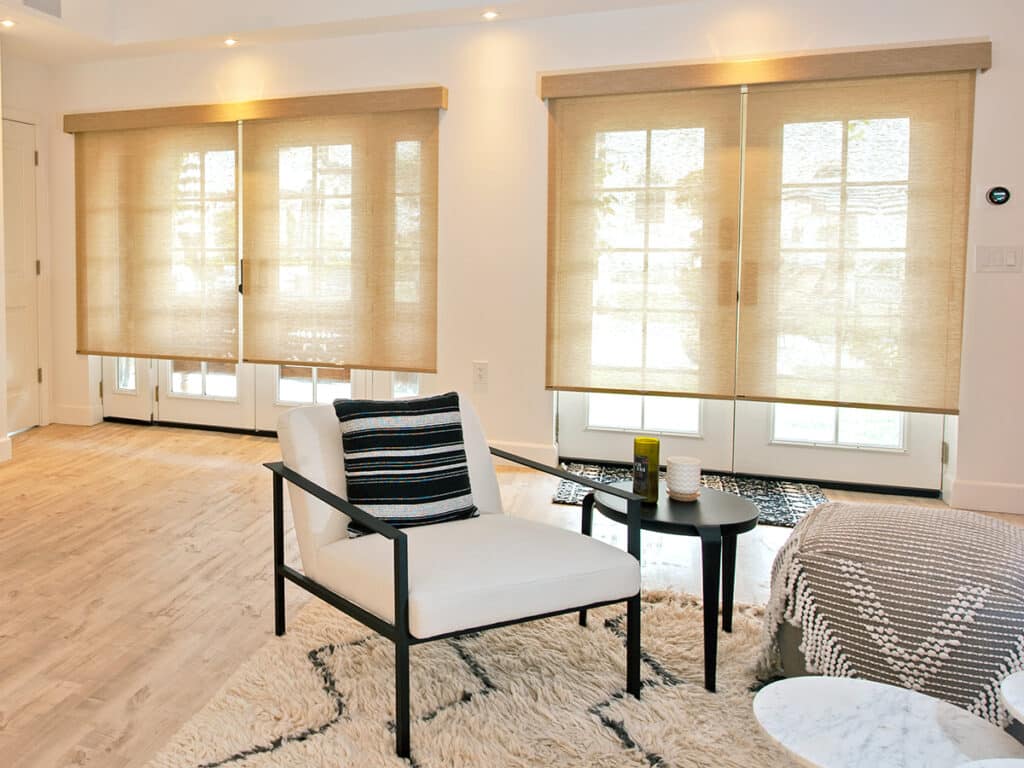 Window treatments aren't complete without the perfect hardware and valances to tie them together. This year, the trend is toward modern design featuring sleek lines and minimal accents. A popular hardware choice this season is matte black or brushed nickel finish for a sophisticated touch that won't overpower the room. Valance choices for shades include bold colors or textured fabrics for added texture and dimension.
Choosing the Right Window Treatment for Your Home
Inspired by these new trends and ready to shop? When considering window treatments, there are several factors you should remember to get the best possible results:
Light control: Evaluate how much sunlight you want and need in each room. Remember, too much light can be as difficult to manage as too little. Finding the shutter, blind, or shade that creates the perfect light ambience for your home is crucial.

Style: Window treatments come in a variety of styles, materials, and colors. Consider the overall look you're aiming for before making a selection.

Privacy: If you're in search of increased privacy, choose window treatments that will block out most of the sunlight to reduce visibility from outside. Consider incorporating a room darkening shade, or Ultimate™ faux wood blinds.

Cost: Determine your budget and what type of window treatment you can afford. 

Installation: Depending on the complexity of your project, it may be best to speak to a window covering professional. They are trained to measure your windows precisely and ensure a custom fit. 
Stay on top of this year's trends. Use the tips from our guide, and you can't go wrong with your 2023 window treatment update.