Do shutters increase home value? It's a question we often receive from either homeowners considering investing in quality window shutters, or those who have already added shutters to their home and want to know whether they can expect it to boost their home's value come selling time. Here's everything you need to know about shutters and their relationship with your home's value.
What makes shutters attractive for home buyers?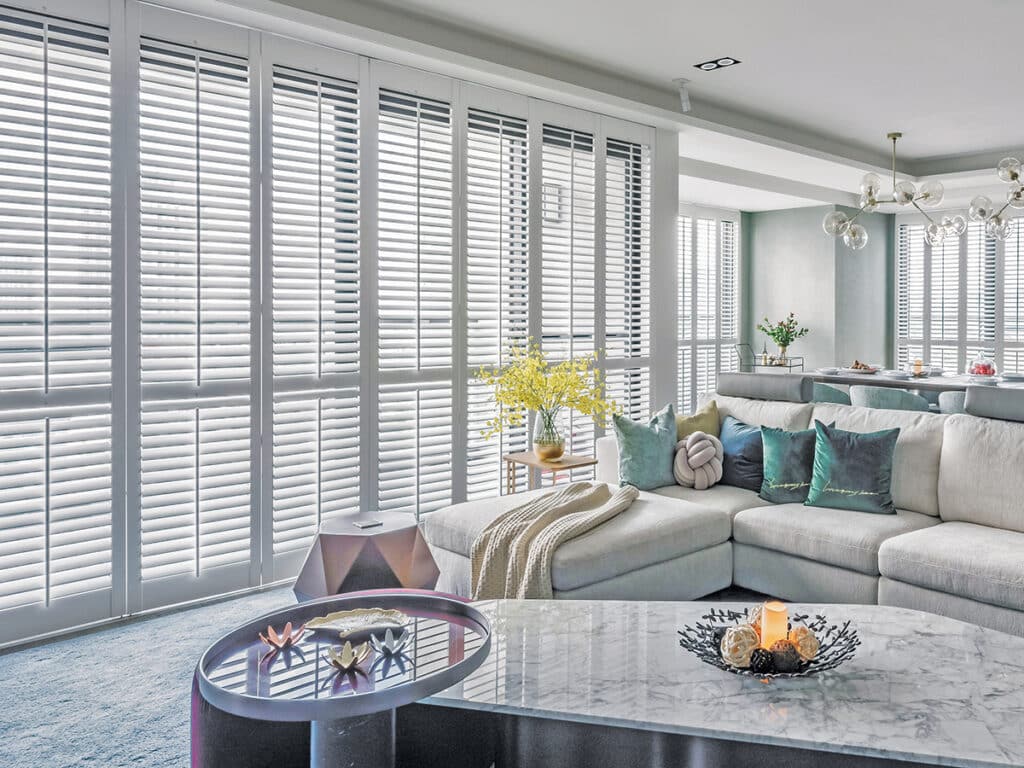 Shutters are a popular choice for window treatments, both for their aesthetic appeal and their functional benefits. Shutters come in two types: exterior shutters which are installed on the outside of windows and plantation shutters which are installed inside the home, and both can be used to easily control the amount of light and air that enter a room, making them ideal for use in both hot and cold climates. Shutters also have a timeless look that instantly upgrades the overall visual impression of a home, and for that reason they can make a home look more "expensive" overall, possibly raising the home's value in the eyes of potential buyers. In addition, shutters can provide privacy and security, making them a good choice for homes in urban areas. For home buyers, shutters can be an attractive option for both their form and function.
How long do plantation shutters last
Generally speaking, plantation shutters can last for many years with proper care and maintenance, lasting longer than traditional window treatments such as blinds or shades. However, not all plantation shutters are created equal and there are a few factors that can impact their lifespan, such as the construction of the shutter, the location of the shutter, and the amount of use the shutter experiences. Only plantation shutters built with quality features can last a lifetime. Plantation shutters that are opened and closed on a regular basis, on the other hand, may require more frequent hardware replacement. Ultimately, the best way to extend the lifespan of your plantation shutters is to take good care of them, including dusting them regularly and cleaning them with a mild soap and water solution.
What are the benefits of installing shutters?
So, why do shutters increase home value? Here are the top five reasons.
Increase appraisal value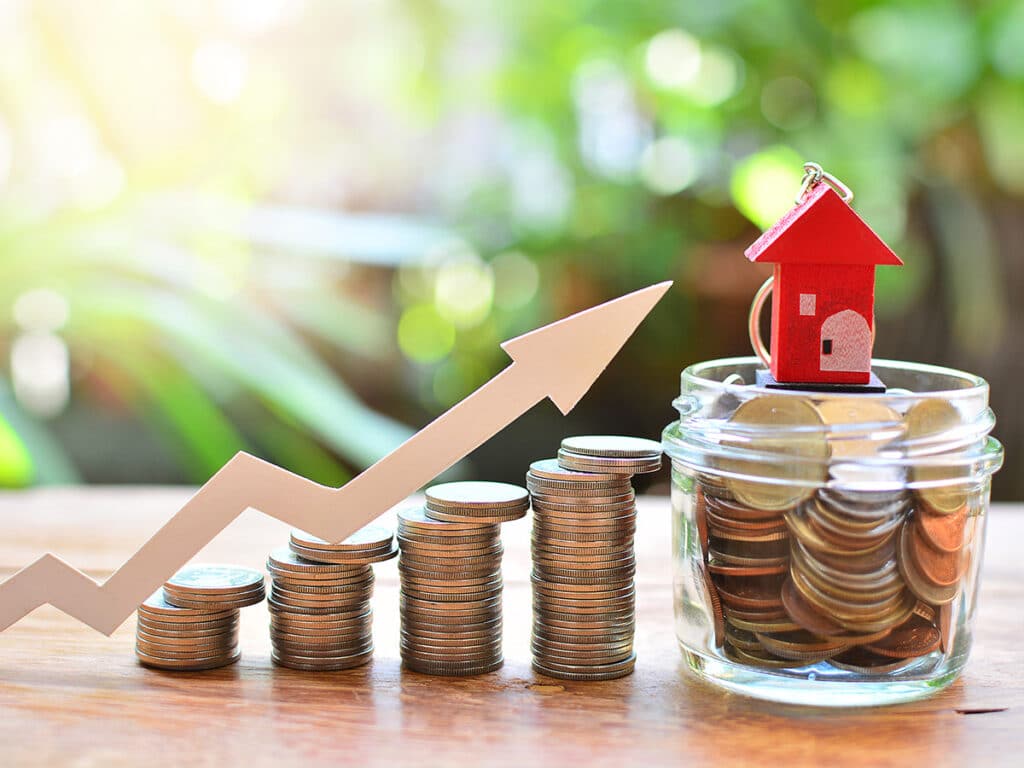 Aesthetically, exterior shutters can give a home a classic look that is timeless and stylish which is a major enhancement to curb appeal. Meanwhile, plantation shutters are used to add character to a room by incorporating unique details such as its refined wood. In terms of function, plantation shutters can be used to regulate light and temperature leading to energy savings, while exterior shutters provide privacy. All of these factors combine to make shutters an appealing feature for potential buyers, which in turn can lead to a higher appraisal value on the market for your property.
Aesthetic appeal to interior
One of the most compelling reasons to install shutters is for the aesthetic appeal they can provide. Norman® plantation shutters come in a variety of colors and styles and a custom color can be provided, allowing you to match the look of any molding, flooring, or heirloom furniture, complementing the existing decor. Not to mention, Norman® plantation shutters are the only window treatment that can cover any window shapes and sizes, letting homeowners have a consistent window treatment throughout the house, rather than mixing and matching several different coverings. In addition, Norman® plantation shutters are available in two different materials: premium hardwood such as our Normandy® shutters or wood composite such as our Woodlore® shutters, giving you the ability to choose the best option for your home. Vinyl shutters are also on the market, but Norman® does not offer them as  the material is not resistant when exposed to heat or the sun's UV rays for prolonged periods of time, causing warping or fading. Whether you're looking for a classic or contemporary look, plantation shutters can help you achieve the aesthetic you desire— and boost "open house appeal" for potential buyers.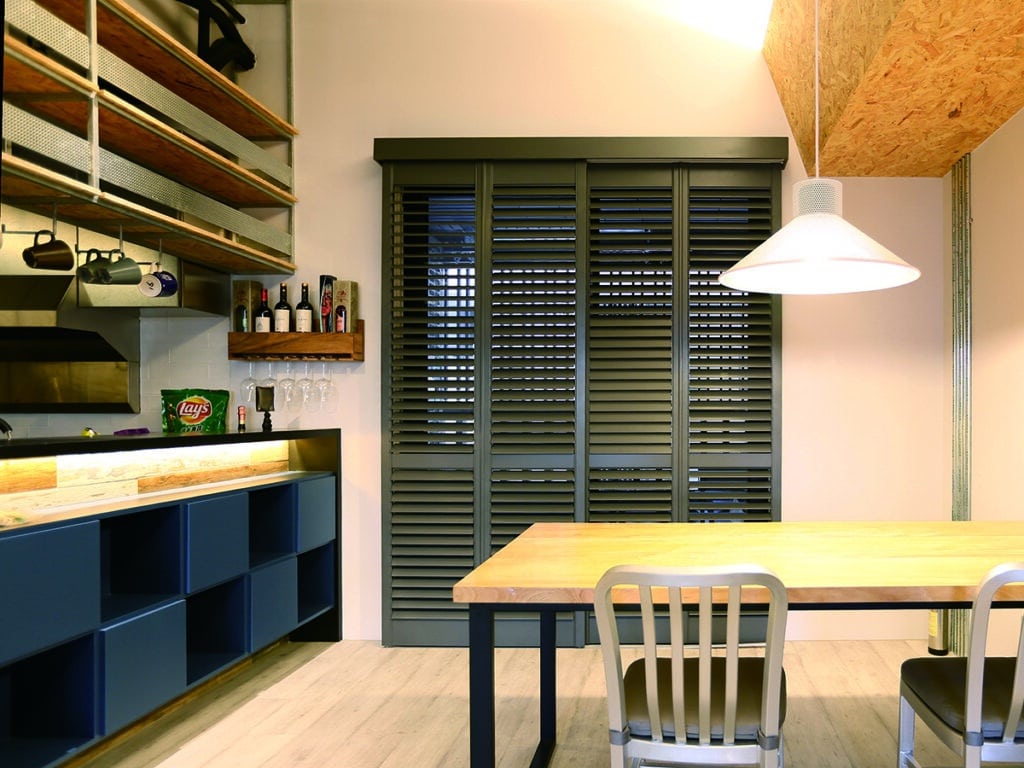 Shutters are energy efficient
Why do shutters increase home value? One big reason is that they help buyers save money. Shutters help to improve energy efficiency. By blocking direct sunlight, plantation shutters can help to keep rooms cooler in the summer months. In the winter, plantation shutters can be opened to allow sunlight to enter the room and help warm it up. They can also provide an extra layer of insulation through the wood or wood composite material, helping to reduce heat loss. As a result, plantation shutters can help save money on energy bills throughout the year.
Easy maintenance
Buyers like homes that are ready-to-live-in, and shutters help give that impression. They're relatively easy to maintain compared to other window treatments such as blinds and are durable enough to last many years if cared for properly— a major plus when it comes to the value of your home.
So, how do you clean plantation shutters to keep them in top shape?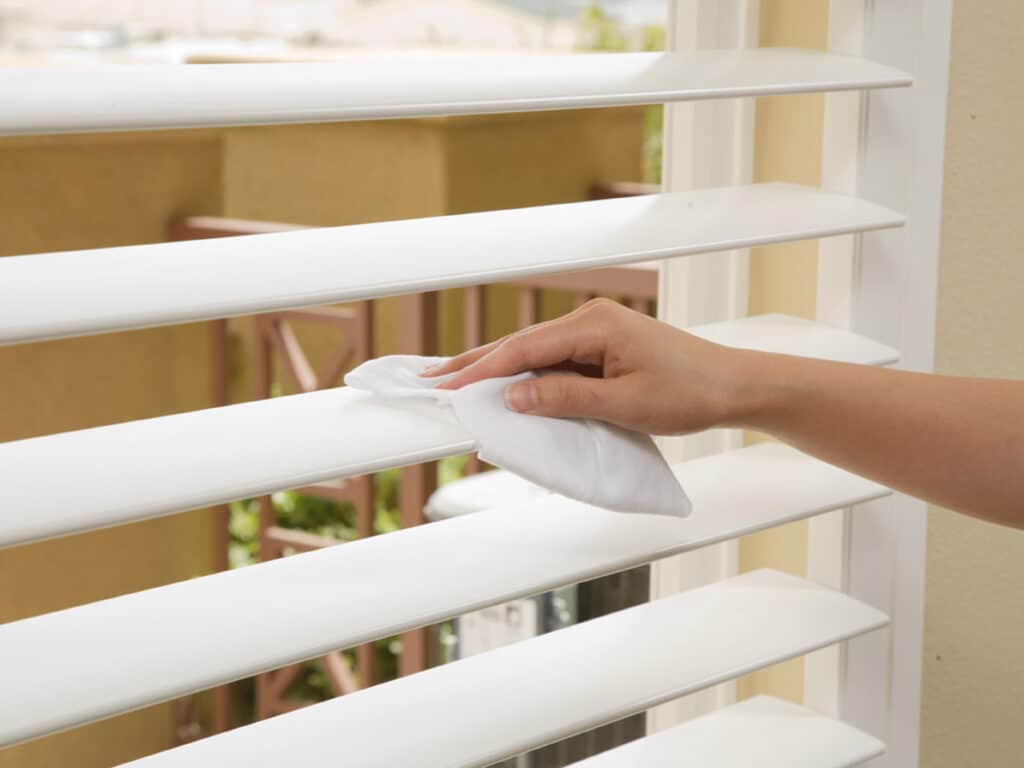 The good news is that cleaning plantation shutters is relatively simple, and there are a few different ways to do it. One option is to vacuum the shutters with the brush attachment. Another is to use a microfiber cloth dampened with warm water and mild soap. For stubborn dirt or grime, you can also use a soft-bristled brush or toothbrush. Just be sure to avoid using harsh chemicals or abrasive scrubbing pads, which could damage the finish. With a little regular care, your interior plantation shutters will stay looking like new for years to come.
Privacy and light control
When closed, shutters provide complete privacy and block out a large amount of light. This makes them ideal for bedrooms and bathrooms, or any other space where you want complete privacy. In addition, plantation shutters can be adjusted to allow for partial privacy and light control. By opening the louvers partially, you can let in some natural light while still maintaining a high level of privacy. As a result, interior plantation shutters offer an appealing solution for those who want to add both style and function to their home—and to those who might be viewing your home with an eye to buy.
How to pick the right shutters
How do you pick interior shutters that will not only provide you with all the benefits you want, but will also boost your home's value and help you boost your asking price when it comes time to sell?
Here are a few tips to get you started: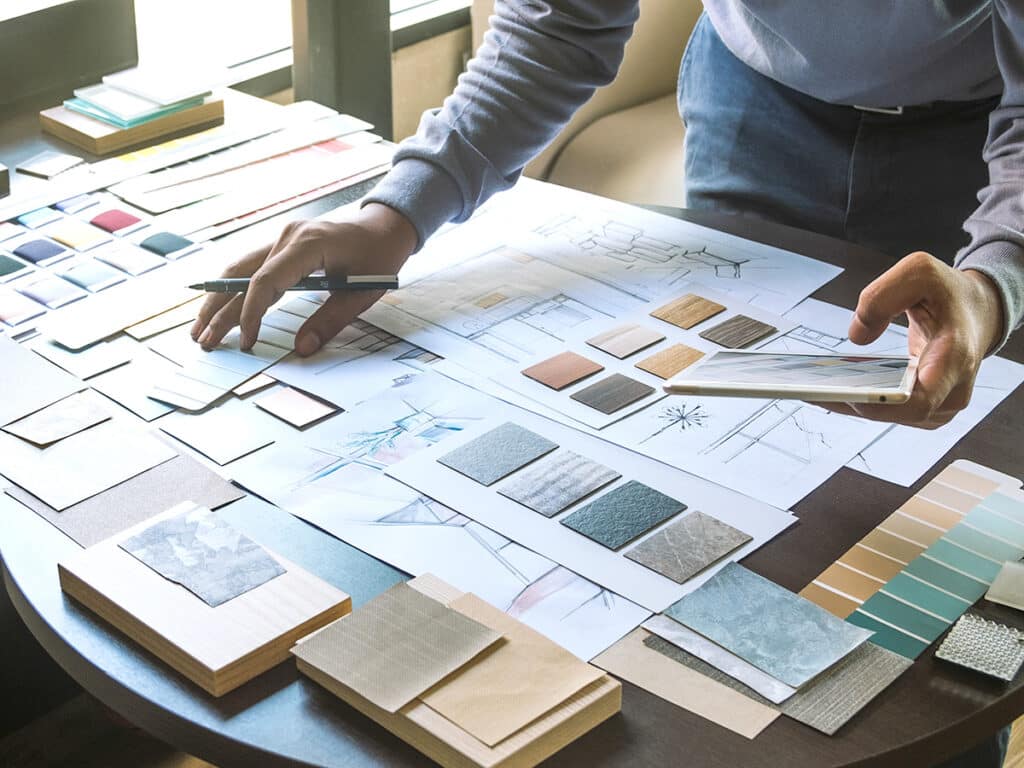 First, take some time to research the different types of shutters available. There are many different materials, styles, and colors to choose from, so you'll want to make sure you're familiar with all your options before making a final decision.

Next, think about what exactly you want the shutters to do for your home. Are you looking for purely aesthetic value, or do you need them to provide an essential level of privacy or light control?

Now consider your budget. Shutters can range in price depending on the material, size and the custom options selected. Broadly speaking, shutters cost more than custom blinds and shades, so it's important to have a clear idea of how much you're willing to spend before you start shopping.
Finding the right shutters

Once you've found a few shutters that you like and have measured the space available, get in touch with a Norman® retailer directly to get an estimate and finalize your shutter choice. Then, just sit back and enjoy your new shutters! They'll provide you with years of beauty, function, and value, not to mention a potential boost in the appeal and value of your home. Ready to browse our full range of industry-leading shutters? Shop Norman® today to find your perfect window treatments. There's no window that Norman® shutters can't cover!