Whether you are working a 9-to-5 job, running your own business, or staying at home to look after your little ones, life can get pretty hectic. It's not just the routines that wear you out. Traffic, pollution, busy cities, and being bombarded with advertisements from every corner can overwhelm your senses.
This is why just the mere thought of going back home at the end of the day brings us a sense of relief. Your home, no matter how small or large, is your sanctuary; a place where you go to relax and regain your sanity to do it all over again the next day.
Let's look at incorporating the soothing aesthetics of earth tones into your décor.
What are Earth Tones?
The definition is right in the name. Earth tones make up a spectrum of shades, hues, and colors that are found in nature – or rather, earth (grass, dirt, water, rocks, etc.). Since they are rooted in the bounty of the Earth, they are calming and soothing, and thereby make your home more inviting.
Blinds, shutters and shades of muted chocolate browns, taupes, greens, blues, mustards, and slate grays, all fall under the earth tone umbrella. These colors ground your home, balancing out brighter colors and busy patterns. Such earth inspired color schemes work to enhance the accent elements in your room, while tying them all together to create a sense of harmony.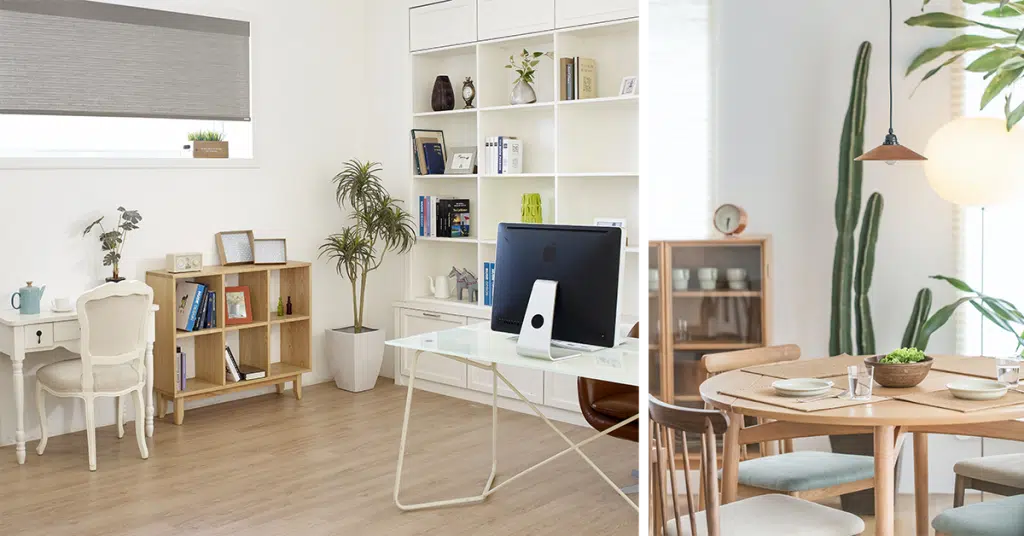 Earth tones for interior décor – Bringing nature indoors
Millennial pink and the contrast of black and white modern aesthetics have been reigning high for the last few years. But recently, bohemian or what we call boho-chic has been popping up more as people try to bring some warmth into their living spaces. This boho-chic, utilizes many earth-tones but also relies on warm white walls and accents of warm wood colors. Off-white roller shades, roman shades, faux wood blinds, or even wood shutters or wood blinds, are a genius complement.
Norman® has a world of whites and off-whites to choose from, making them a great choice, from budget friendly faux wood blinds to lavish Libeco™ linen roman shades to shutters.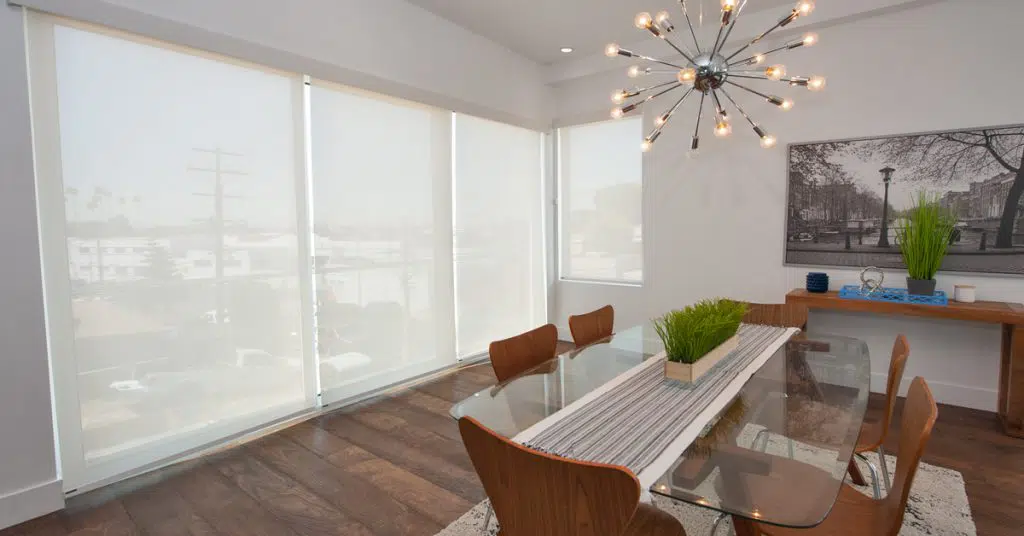 Here are a few ideas for how you can incorporate earth tones in your home:
1. 50 Shades of Warm Browns
The first on the list of colors is brown, the most prominent earth tone. The sheer number of shades and tones of the color give you an entire palette to play with. Wood is an ideal choice to utilize a broad spectrum of browns.
Wood also has enhanced characteristics that adds to its beauty including the wood's graining and natural highlights. flooring and wood furniture such as tables, armoires, beds, accent tables, etc. are a great way to emphasize your décor. Window coverings are also a great way accentuate the warm wood tones around your home.
Norman® Window Fashions offers a glorious selection of wooden looks in our Normandy® Wood Shutters, as well as our faux wood and Synchrony™ Vertical Blinds, both of which include a luxurious selection of textured and printed slats that have the look of real wood.
Shades, such as roman shades and roller shades, are also a great way to incorporate browns and neutrals, and offer a soft, modern or traditional look. They also help tie different elements of your room together with the inclusion of eclectic accessories and wooden furniture.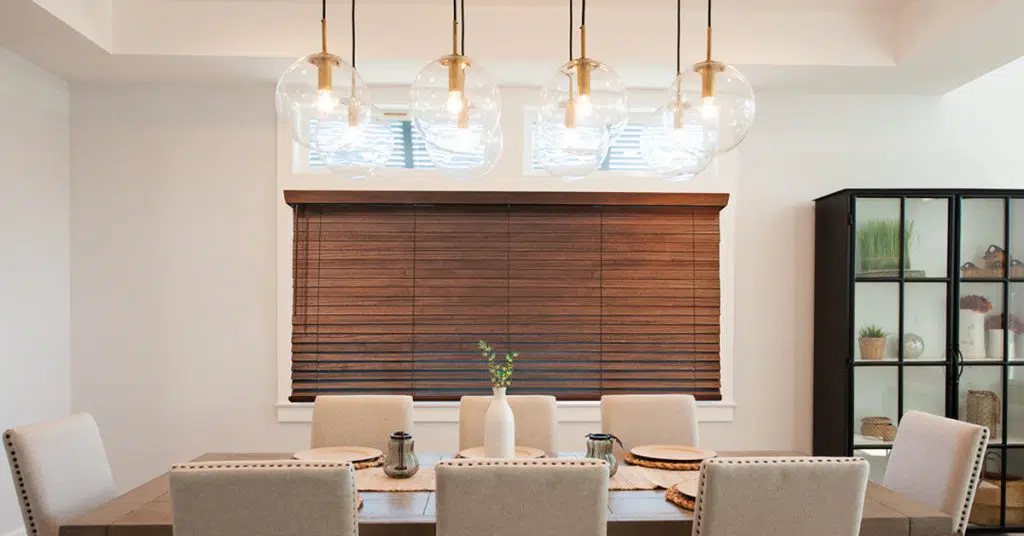 2. Hues of Green
Green, somewhat like blue, has a very calming effect on the brain. It is a great color for bedrooms or guest rooms. If you're not a fan of the brighter shades of green, then olive tones or forest green colors are a great way to bring some of that nature indoors.
Explore the numerous green palettes from your favorite paint supplier including Benjamin Moore's 2021 color of the Year, Aegean Teal or Forest Green.  Crisp whites and chic golds will balance out the space.
If you've chosen a neutral or modern color palette for the rest of the room, then accent it with green accessories. Pillow covers, duvets, and blankets are one way to do so. The other, even more aesthetically pleasing way is by displaying artwork with leaves, grass, trees, and other greenery. For example, you can create an accent wall and paint banana leaves on it to add visual interest.
Another easy way to add shades of green to your home is with plants. Fake or real, they add a refreshing and natural element to the room.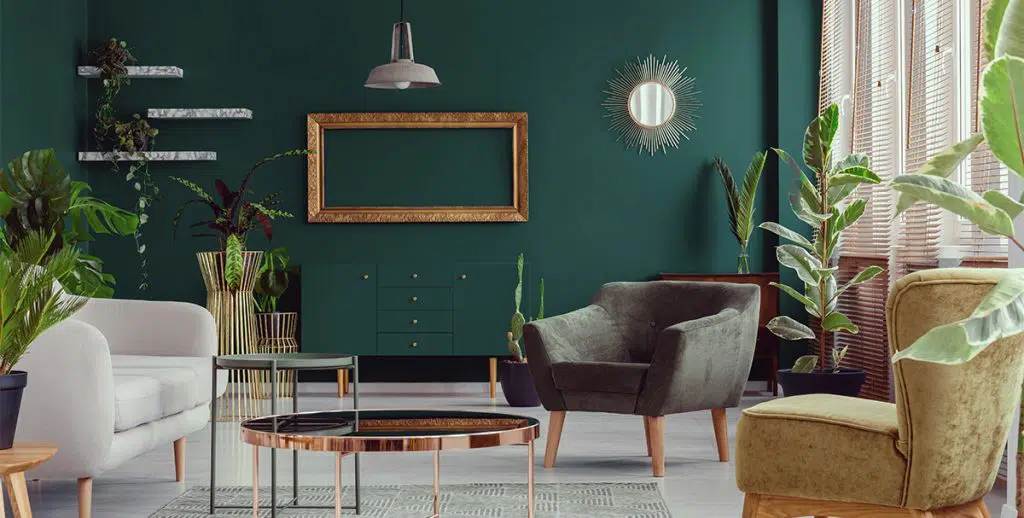 3. Mellow Mustard Yellows
Brighter than other earth tones, mustard yellow is a great way to liven up your space without it being overwhelming. When used sparingly and strategically as an accent, it can be quite eye-catching.
You can go big with an armchair, a large painting, bedsheets, or an accent wall. Window coverings offer just the right amount of pop you are looking for. Norman®'s roller shades and honeycomb shades are a great way to add fun and fresh colors to your décor, from muted mustards to vibrant lime greens, in an assortment of materials, patterns, and opacities.
These three earth tones are the ones that are most accessible and easy to incorporate. Other than these, terracotta orange is an interesting color to choose from for your home too. Like mustard yellow, it is best sprinkled throughout your home sparingly. As for adding these "fun" colors to window coverings, one might think they're a bit too overpowering. However, you may select certain fabrics that have a "fun" colored highlight, such as a brown fabric with a beautiful orangish highlight.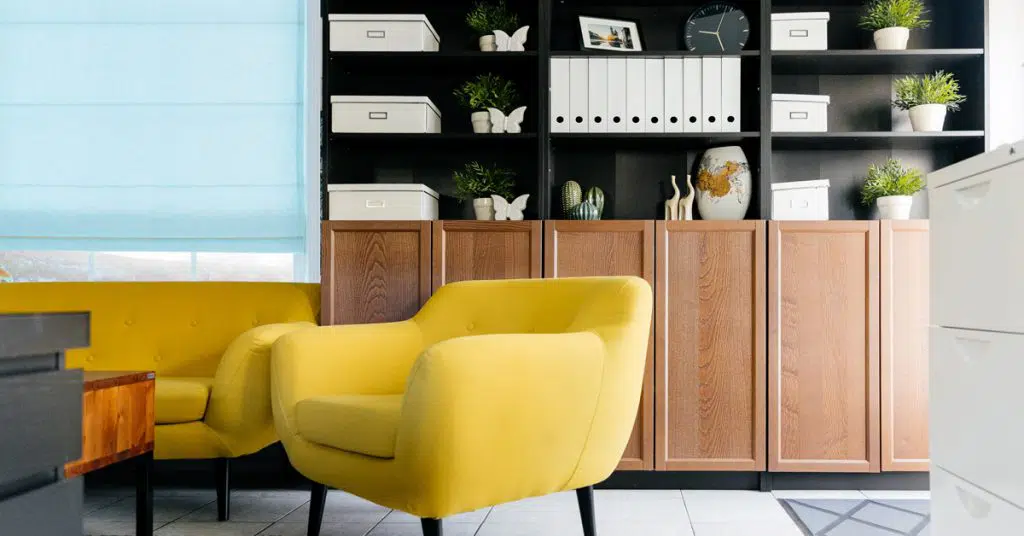 4. The Blues
Whether you consider blue an earth tone or not, it is a great natural color to break up the monotony of other earth and neutral tones. It especially works well in contrast with yellow and brown palettes. Plus, it has a calming effect on the brain.
You have a wide selection of blue shades to choose from. However, since we are talking about earth tones, choose grayish-blue or clear, icy blues to stay as close to naturally occurring blue shades.   Add wood accents throughout your space to give it a more natural feel.
Looking for a bold accent wall?  Try Benjamin Moore's Starry Night Blue (2067-20) which is a hot trending color.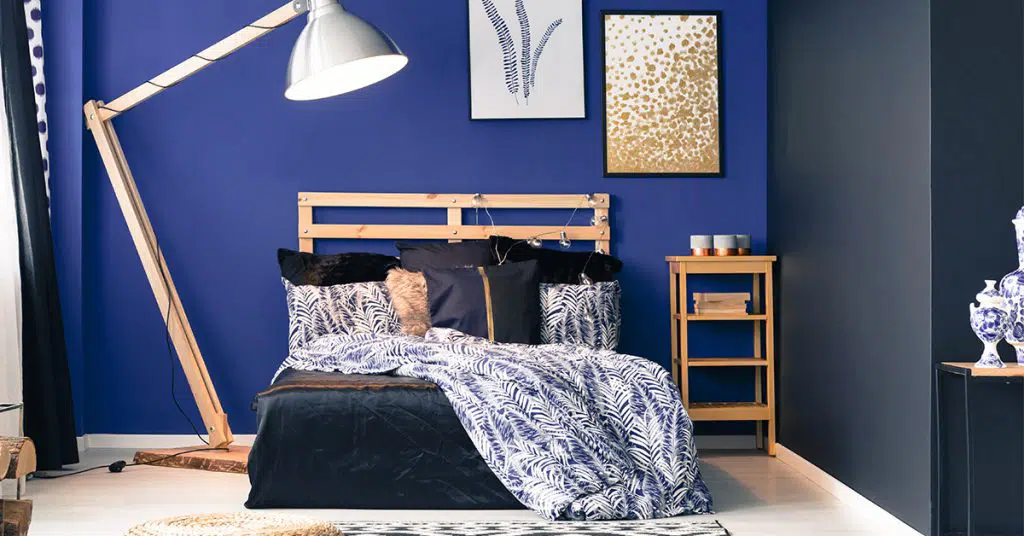 5. Conclusion
You have a world of options to choose from when incorporating earth tones and neutral colors into your home. Accent furniture, window treatments, accessories, art, etc., are all great solutions. Incorporating earth tones and neutral colors into your palette is a great way to create comfortable, sophisticated and calming living environment filled with style.