Your interior style says a lot about your personality. Perhaps you are not quite sure which style suits you best. Could your home use a makeover?
We have highlighted several interior styles for your consideration. Read on, be inspired and discover your perfect interior style.
Scandinavian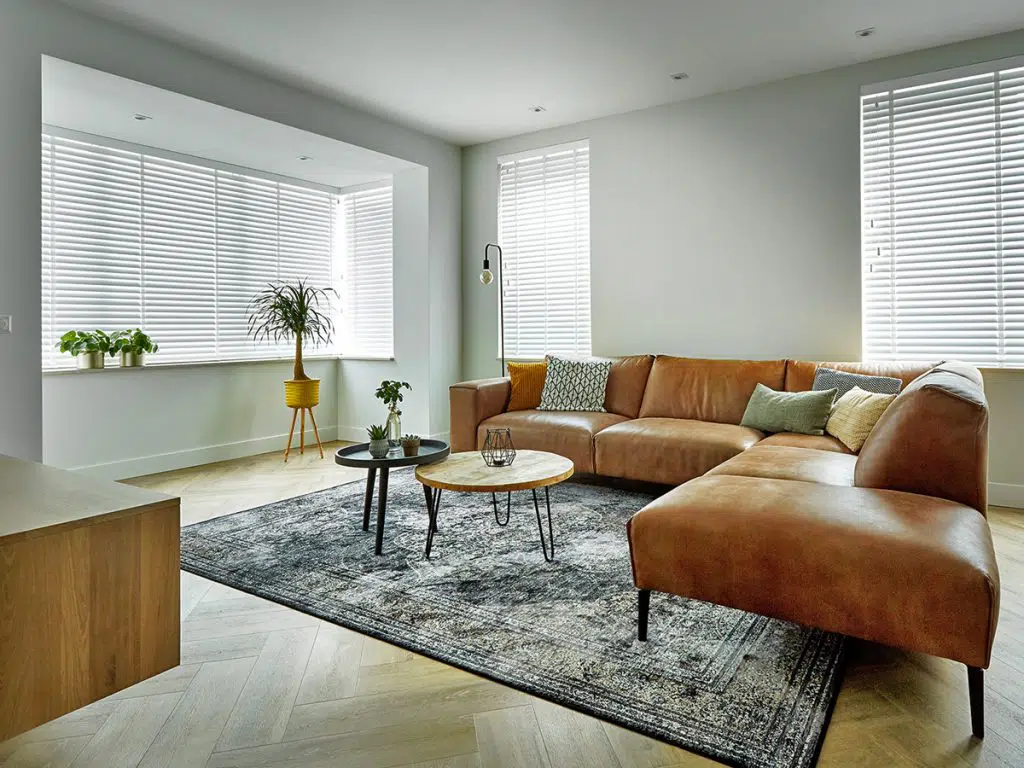 Clean modern lines, warm neutral tones, comfortable furniture, and natural materials define a "Scandi" interior that help create a home that's cozy and warm – the perfect setting to relax.  A large soft sofa with cuddly cushions, lightly colored furniture, wooden accents, a neutral or nature inspired woolen rug, coupled with white or off-white window treatments such as window shutters, shades or blinds help complete the look.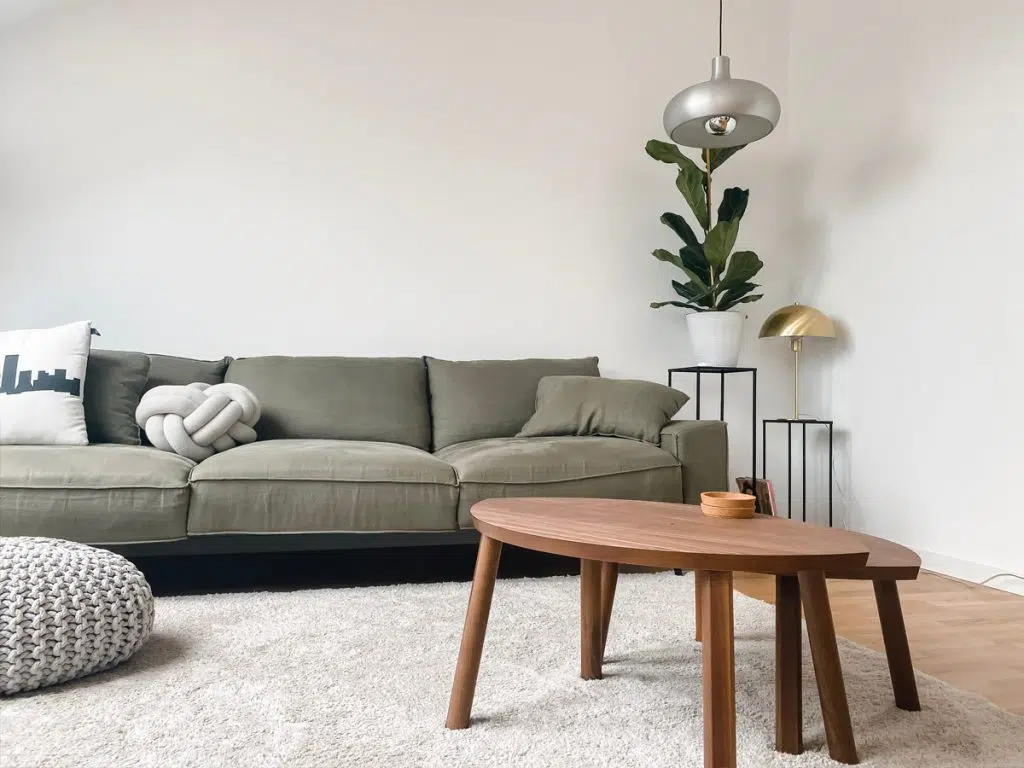 Another characteristic of Scandinavian style is a home that is tidy, cozy and contains only a few simple accessories and a lightly colored palette. Sustainability is also central to this living style, and therefore it frequently emphasizes natural materials and craftsmanship.
Rural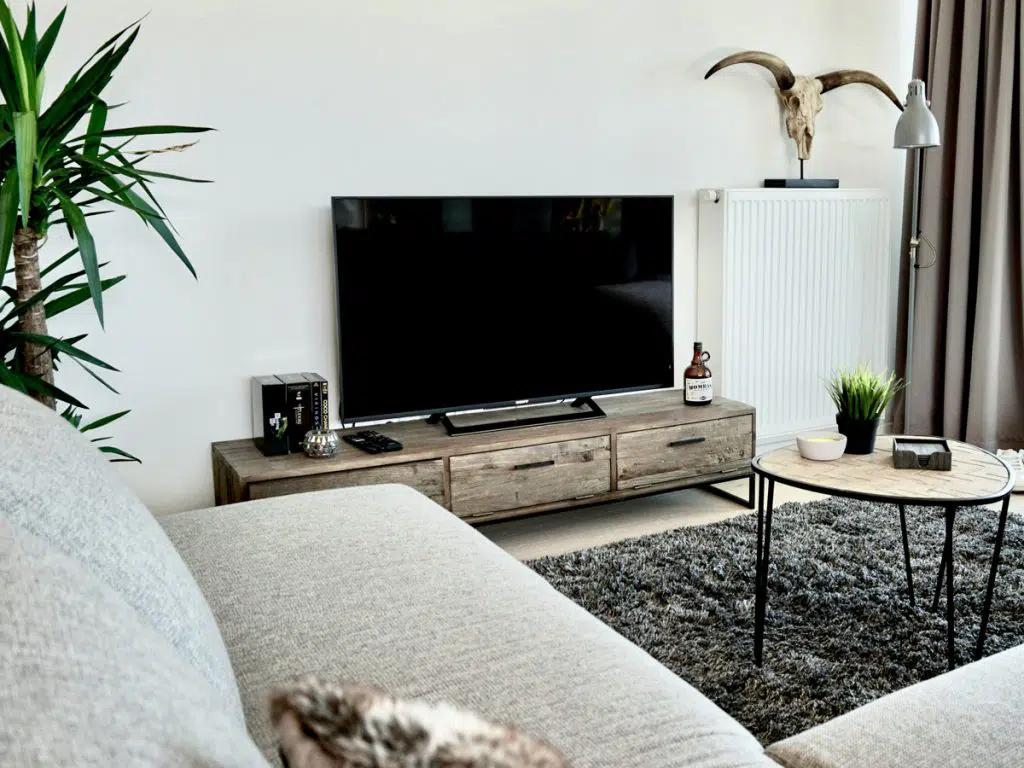 A rural or country living style is warm, cozy and casual. Natural materials, an emphasis on textures, weathered or vintage accents, a few key pieces of large, traditional furniture, and light, nature-inspired colors are hallmarks of this style. It's possible to create a casual and aged look by choosing wooden flooring that has a rough, or slightly unfinished look including those with  hand scraped or roughly hewn details.
The modern farmhouse look is an interpretation of the rural style.  It often incorporates many bold, modern or industrial details such as black or oil-rubbed fixtures; limed white table tops and white, gray or pale olive walls and cabinets.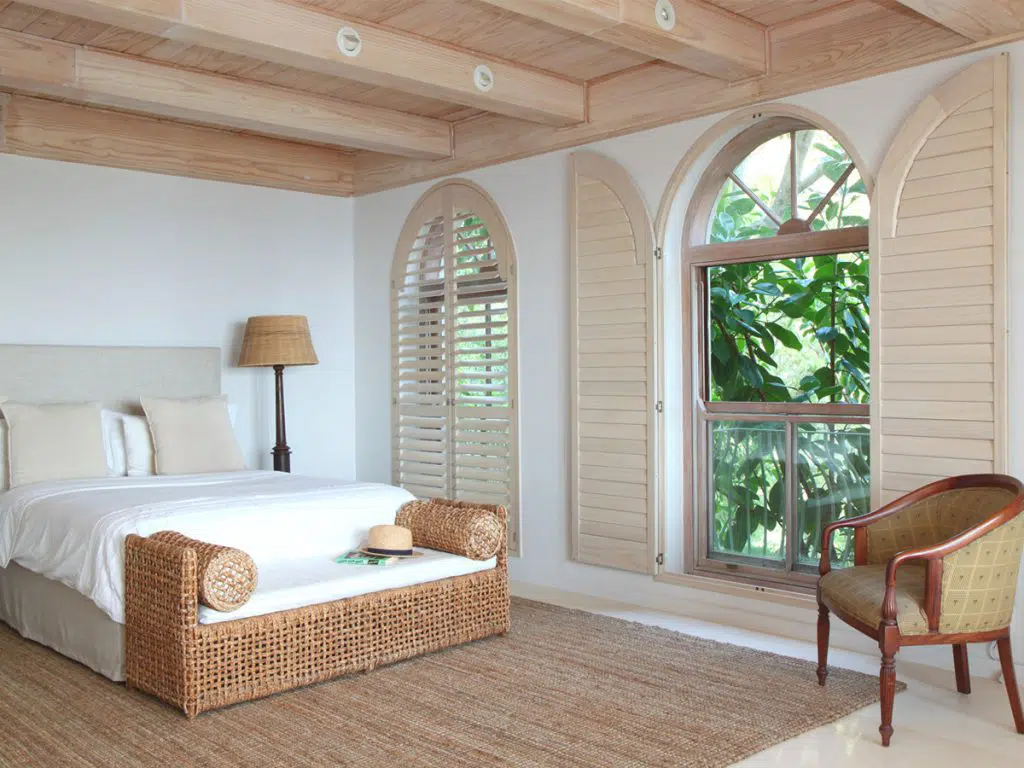 Go for a large angular sofa, a large top-painted wooden cabinet or a round dining table to enhance the country living room. Even if the living room is small, go for a few key large pieces of furniture to make a statement. Transform your country bedroom with a spacious wooden bed and country inspired linen.
For window coverings, plantation shutters in white, off-white, or gray solid colors or light stained finishes such as Limed White, are a great option. Flat fold roman shades are also a great choice, including those from our Libeco Belgian Linen collection. Wood blinds are also a warm, natural option.
Industrial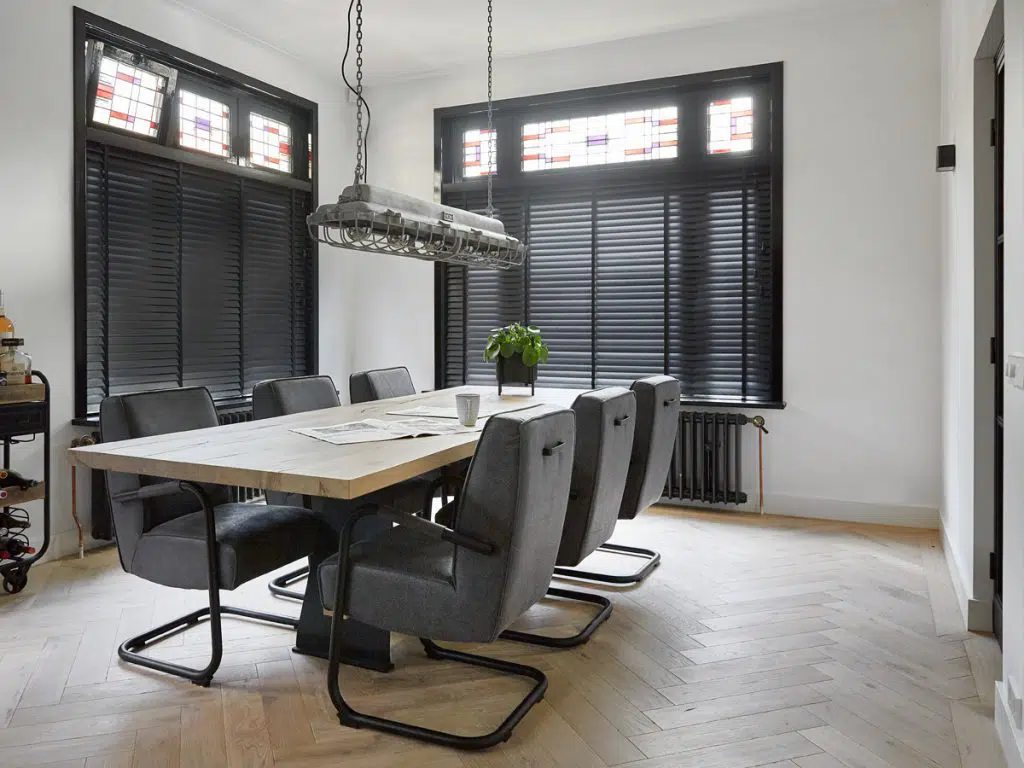 Bold and often coarse or rough furniture are characteristic of an industrial style interior helping to accentuate a modern loft-like feel. The combination of exposed wood, leather, concrete, and metal or wood accents fit perfectly in an industrial interior.
A word of caution though: The industrial look is difficult to pull off if you're not in the right type of home. The style is often associated with repurposed factories and warehouses containing exposed brick walls, ducting, factory style windows and high ceilings for an open and airy feel. Without at least a couple of these features, it's very easy for the interior to look dark, cramped and rough.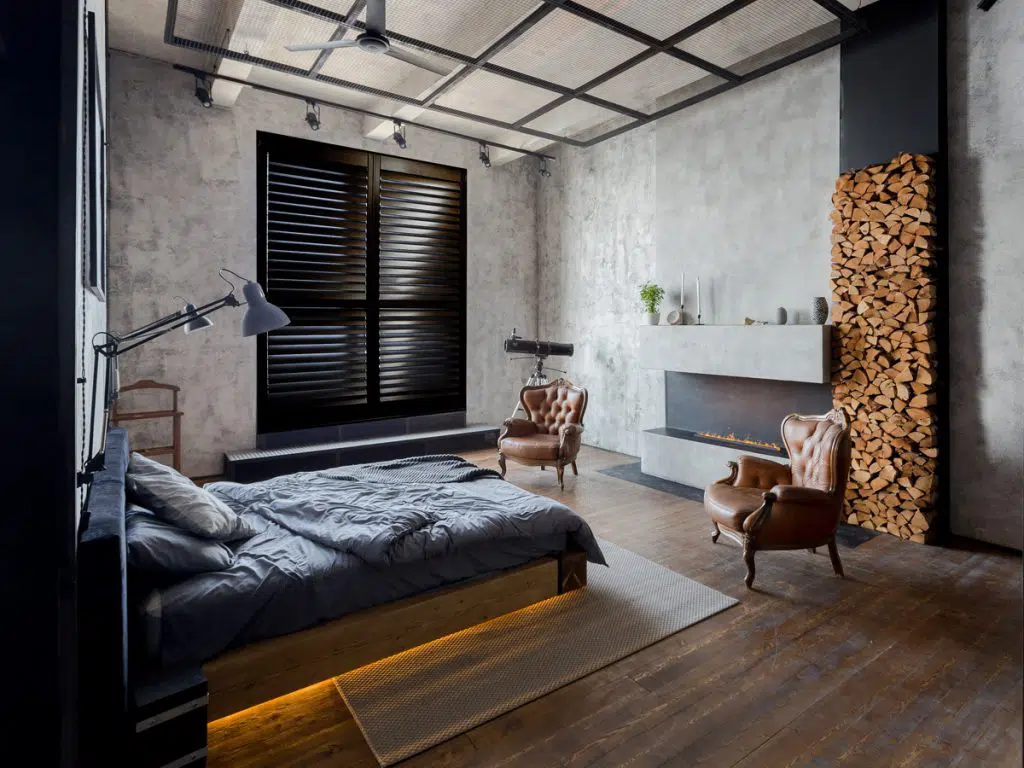 The right window treatment can greatly enhance the industrial look, while also improving the light control, privacy and comfort of your home. Plantation shutters, elegant roller shades, cellular window shades, and aluminum mini blinds are all great choices.
Most notably, Interior shutters in Classic Black make a bold and sophisticated statement, and are a perfect complement to neutral or dark interior elements, such as white walls, bold and austere lighting fixtures, Edison light bulbs, leather upholstery, and exposed wood furniture and accessories.
Modern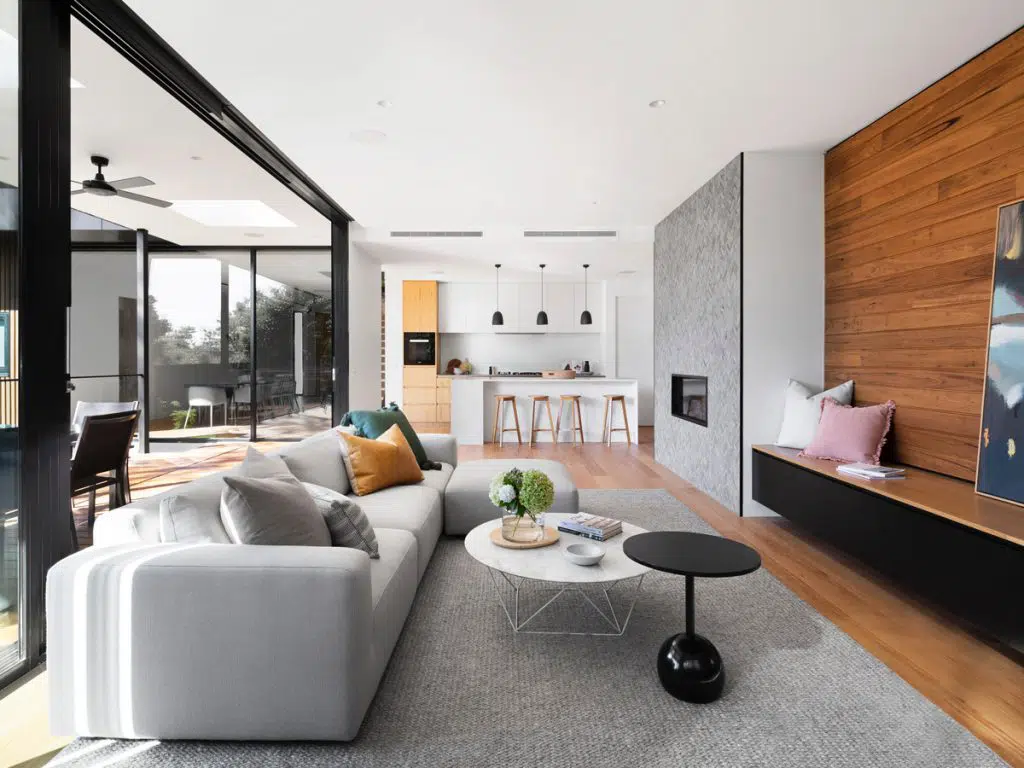 A modern interior is all about clean lines, sophistication and great lighting, all tied together with a few well-chosen pieces.  The style follows the mantra "less is more" – though it's not synonymous with minimalist.  White, off-white, gray, taupes, black, stainless steel, glass, richly colored woods, large windows, and a concrete or wooden floor fit perfectly in a modern interior.
The style creates a sleek, calming and sophisticated look. It cherishes a clean, almost minimalist look, where small details, choice of materials, textures and other subtleties play a significant role in the success of the design.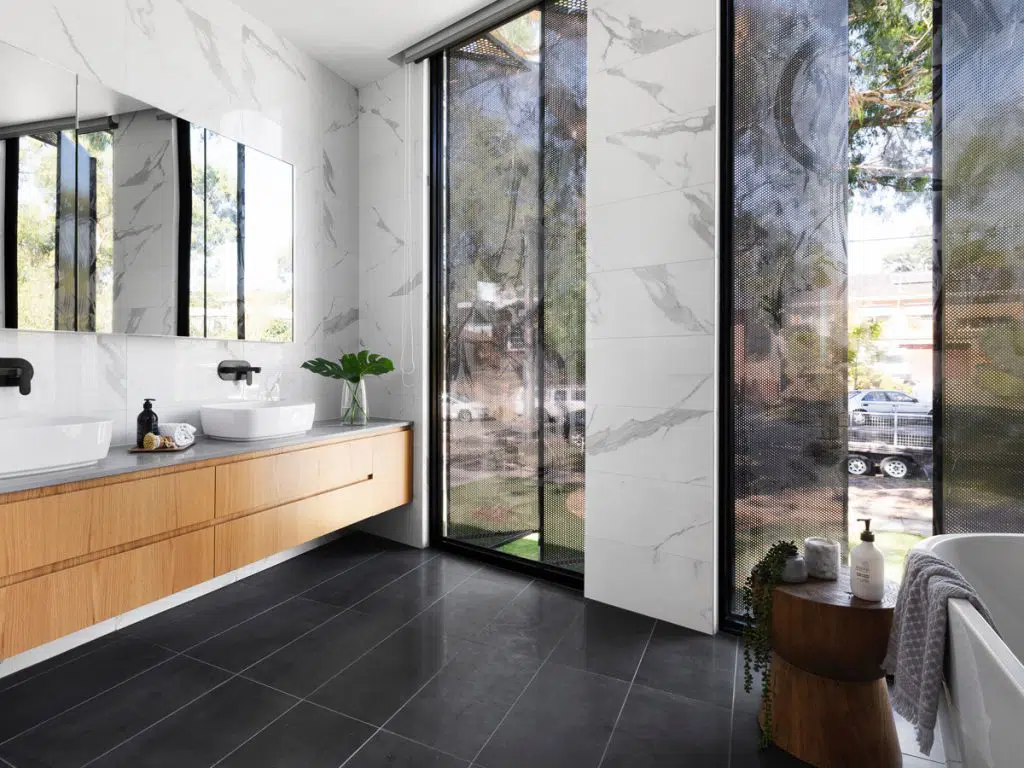 While minimalist interior design focuses on clean lines, is sparse, and almost austere in both color and ornamentation, the modernist design incorporates distinct styling choices. A glass wall with a black frame, black fixtures, and white or gray tiles suit a modern bathroom . White subway tiles, white cabinets, frosted metal or black hardware, a marble countertop and gray tile flooring in kitchens are extremely popular. With modern interiors, it's also about bringing in a variety of decorative touches that tie things together and make the space unique, without having a single piece overpower the room.
The modernist design may seem a bit cookie-cutter for some, so it's important to introduce a few personal touches into the décor. For instance, consider a herringbone floor, an elegant modern chandelier or an artisan dining table. Keep the rooms nice and bright, opting for mostly white or off-white paint and furniture.  For window coverings, opt for white blinds, roller shades or plantation shutters.
Bohemian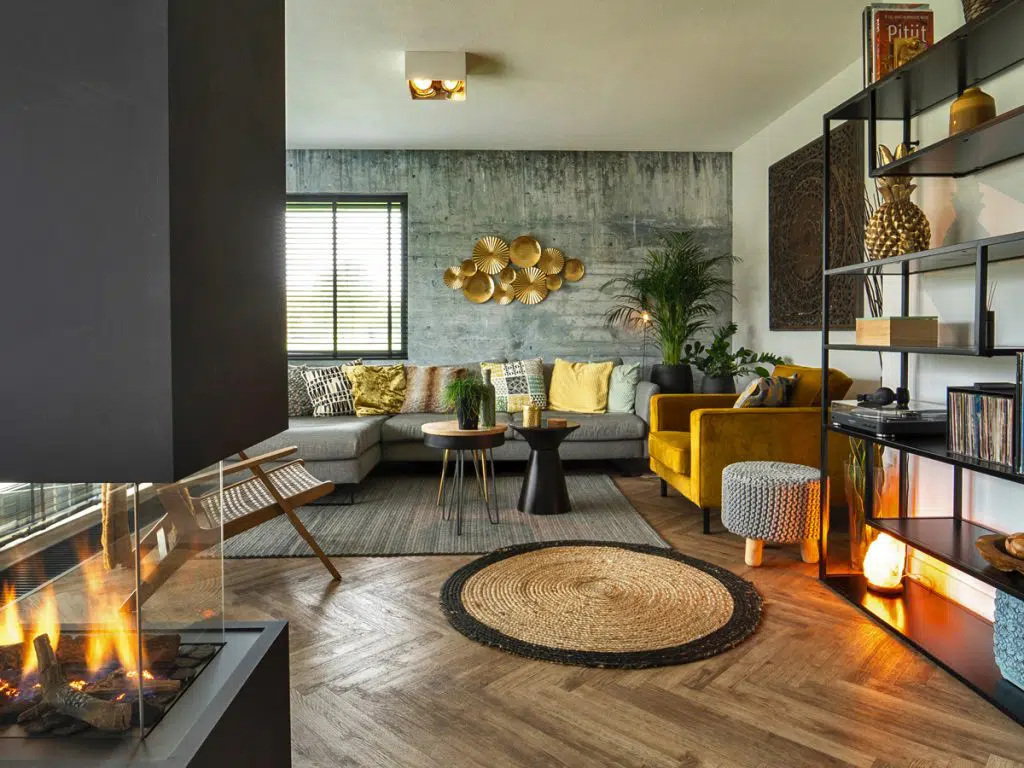 The styles we've covered so far have all had a distinctive style – including the predominance of key colors, furniture styles, accessories, architectural styles, accessories and window coverings. In a bohemian interior, or "boho style," you incorporate influences from all over the world. Oftentimes, the knickknacks and other accessories that are so critical to boho style were collected through one's travels, so boho is about bringing your own unique eclecticism and experience into the décor.
It's also precisely this eclecticism that allows you to work in many different color palettes – from pastels, to jewel tones, to traditionally Mid-Century modern colors such as orange, gold, green and gold, to even more masculine colors such as black and white. There's also an emphasis on patterns, layers, textures, plants, and handcrafted, unique pieces and artwork. Popular examples of boho accessories include lots of cozy cushions on the sofa, multiple rug patterns, rattan pieces, plants, or different types of artwork.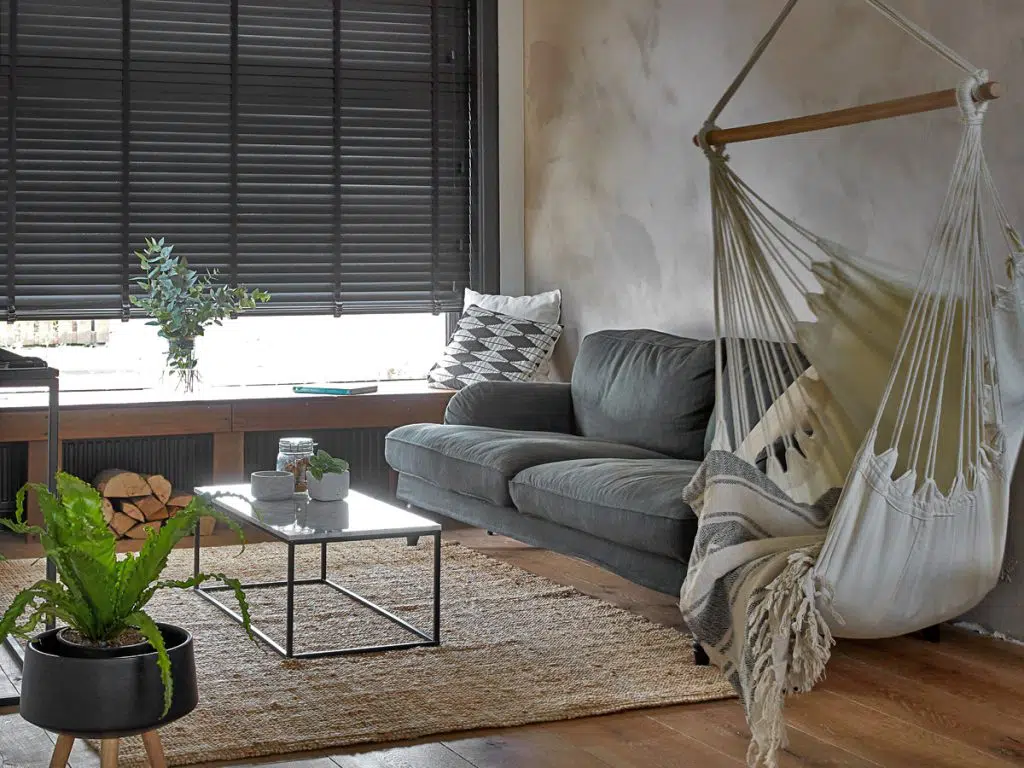 The most important thing about boho is to adhere to a certain palette and to keep your décor elements from looking uniform.  The style is about eclecticism, your individual tastes, your travels, and the stories the objects tell. Window treatments, especially roller shades, blinds and interior window shutters are all great solutions. White or wood shutters or blinds offer a clean and stylish look and are the perfect backdrop for displaying your personality. Our shade collections offer countless fabrics from all over the world, made in a variety of materials with exquisite and fun patterns and textures. You're sure to find the look that's right for you!
Additional Styles to Consider
Urban jungle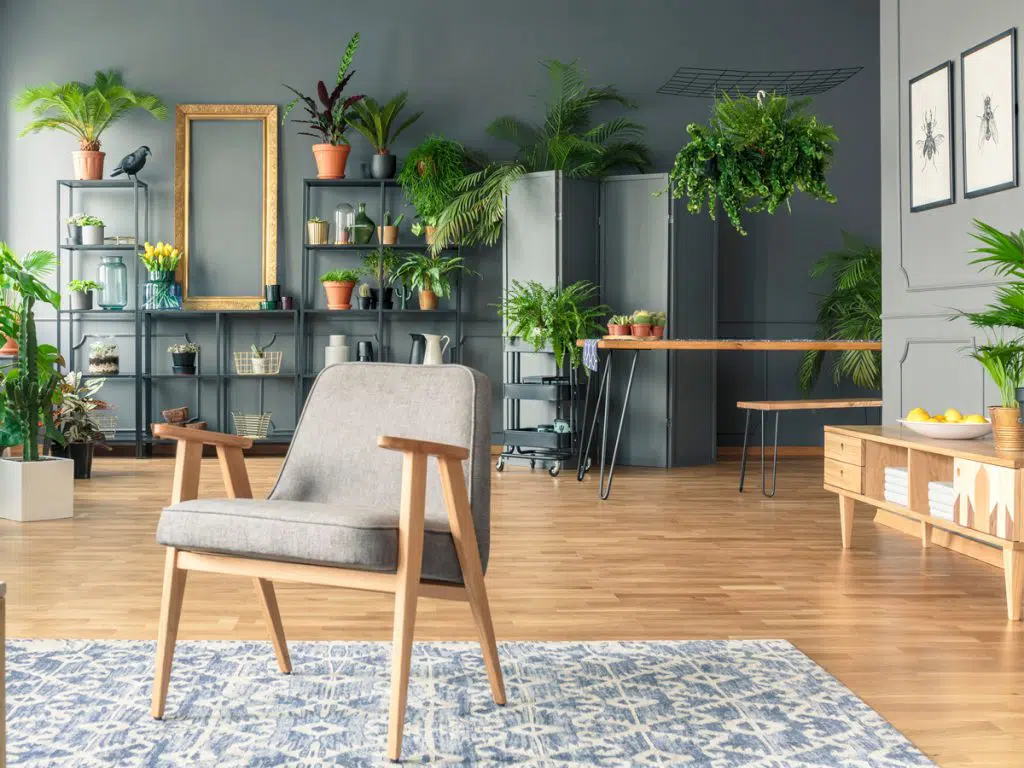 What do you think of when you think of a jungle? Plants. Nature is central to an urban jungle interior style. Combine your pancake plants, cacti and palms with tropical wall prints and cane or rattan furniture for a real jungle feeling.
Many plants need adequate light. Therefore, window coverings can not be an afterthought in your own urban jungle. Whether it's a shutter, blind, cellular shade or roman shades, we have a stylish and practical solution.
Classic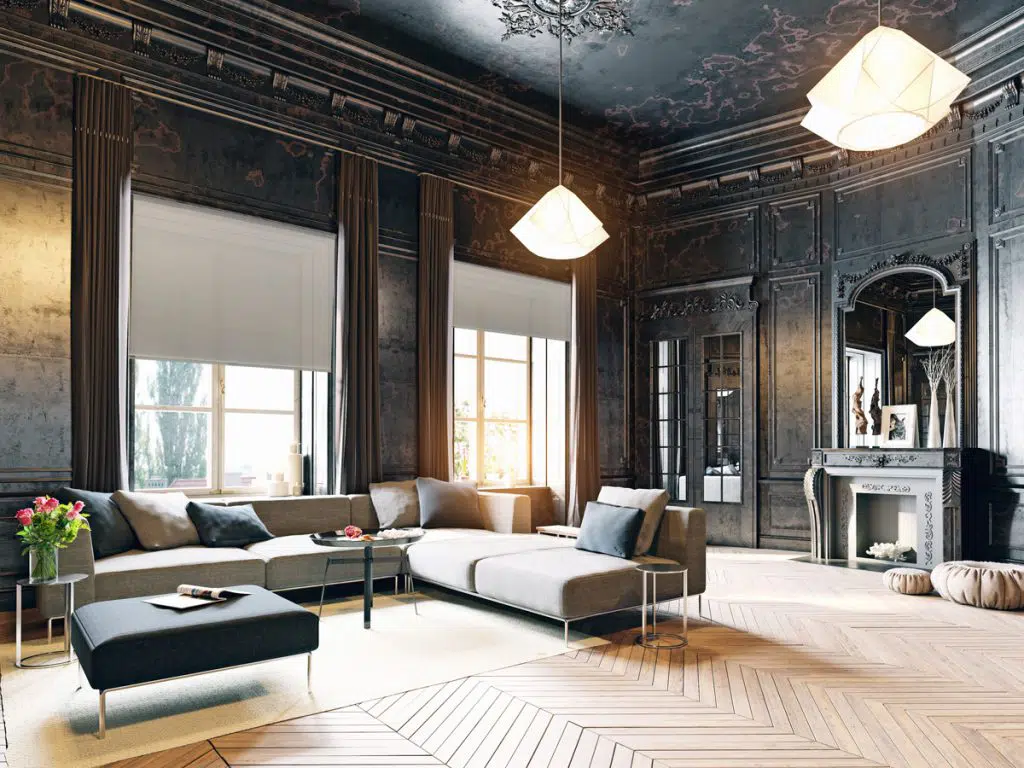 A chic, refined look with luxurious materials and pastel shades are characteristic of a classic interior.
Luxurious shutters or shades fit perfectly in the living room or the bedroom. Check out our blog for more bedroom ideas or living room inspiration.
Botanical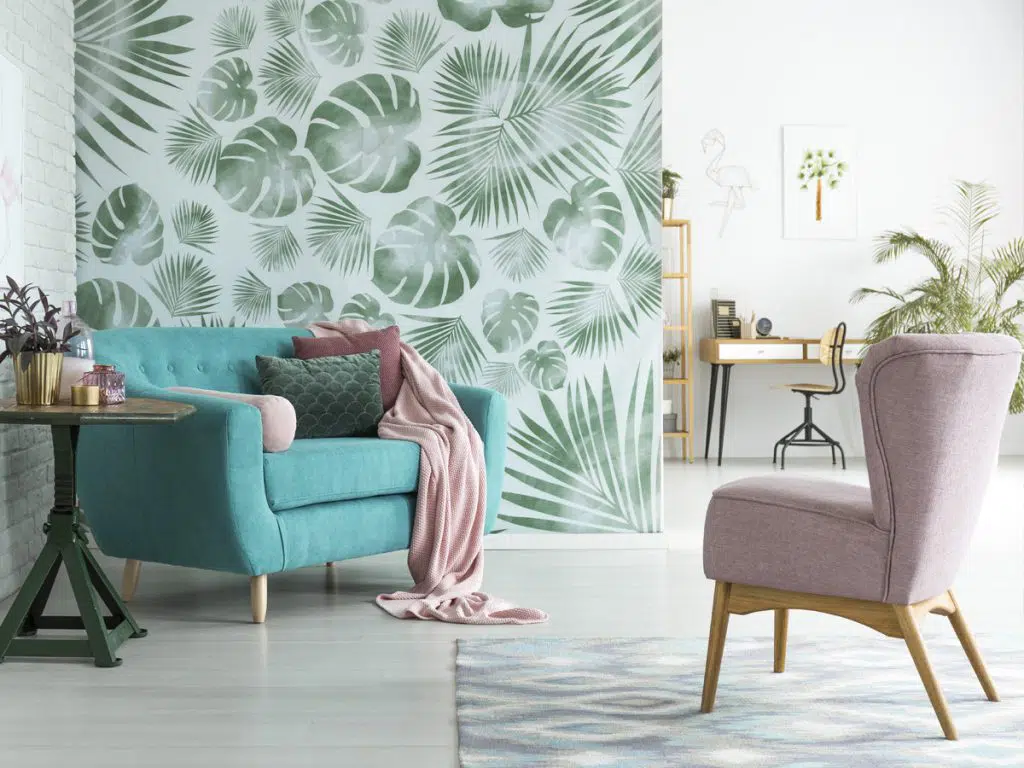 A botanical interior is very similar to the urban jungle interior . In a botanical interior you see romantic, rural and Scandinavian influences instead of the tough and industrial influences.
Wallpaper with a plant print, wooden chairs and knitted rugs suit this style. Paint the walls of your home in earthy tones, such as brown or green. Decorate the rest the rest of your home with plants. Wooden blinds are a perfect fit with this style.
Retro/vintage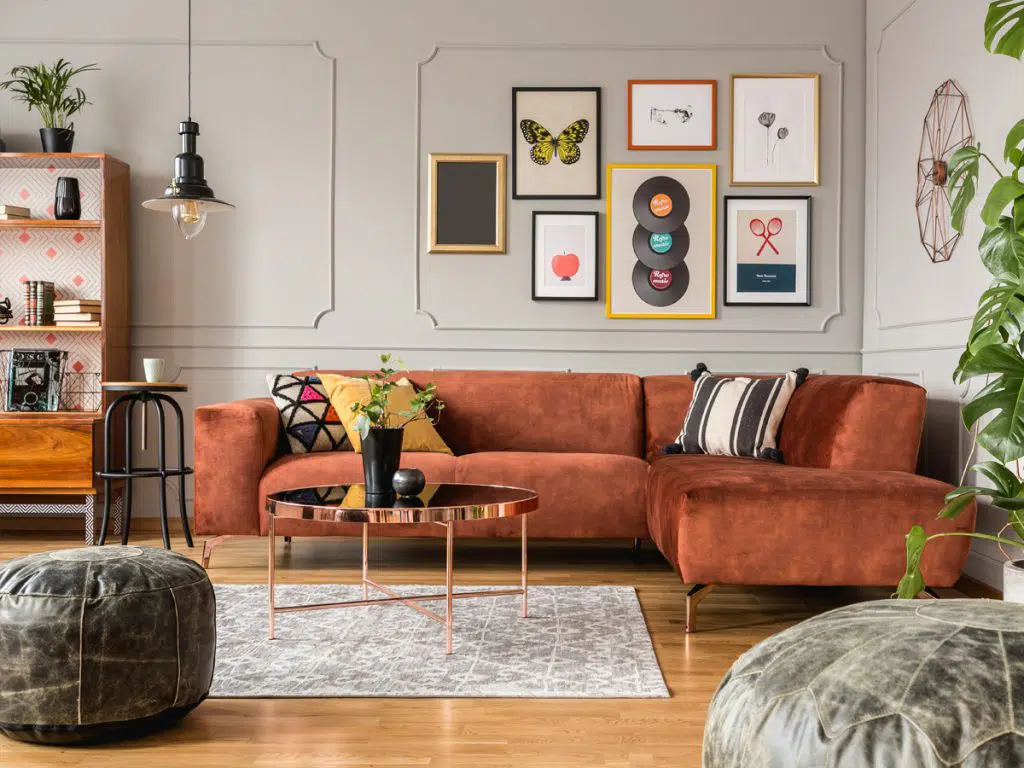 Cheerfulness is a central in retro design.  Combine colors around your home styles and materials with a nod to your favorite decade to create a cozy whole. Think of a rug with a print, furniture in special shapes and a pop of color on the wall.
A vintage interior is filled with authentic items that are at least 20 years old. Think of furniture from the 50s, 60s, 70s and early 80s. An old typewriter, original radio or record player fit perfectly in a vintage interior.
Shabby chic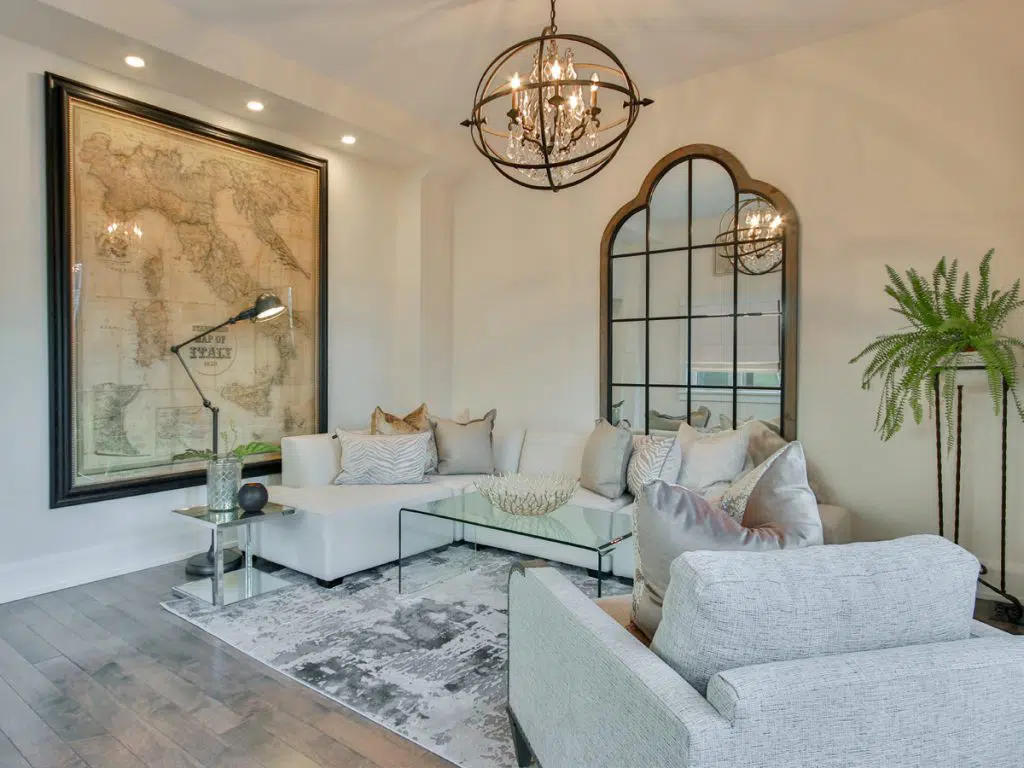 Shabby chic stands for a combination of old and new. Stained wooden tables, mirrors with brocante frames and walls in light tones fit perfectly with a shabby chic interior.
You can also combine this style with other interior styles. A combination of styles give a classic, romantic touch to your interior and work perfectly with a variety of window coverings, which both help to bring atmosphere and coziness to the room.