Americans have fallen in love with the simplistic aesthetic that is the Scandinavian style of interior design. Its clean lines, natural materials, and neutral color palette create a cozy and inviting atmosphere. We cover more about deliberate design and the hygge-hype in our 2023 trends article.
If you're looking to add some classic Scandi-style window treatments to your home, we've got some great ideas to get you started!
What is the Scandinavian style?
You probably know it if you see it, because it feels like Scandinavian style has completely permeated our public and private spaces. Warm but minimalist, light and airy, functional and elegant. Here's everything you need to know about Scandinavian design elements.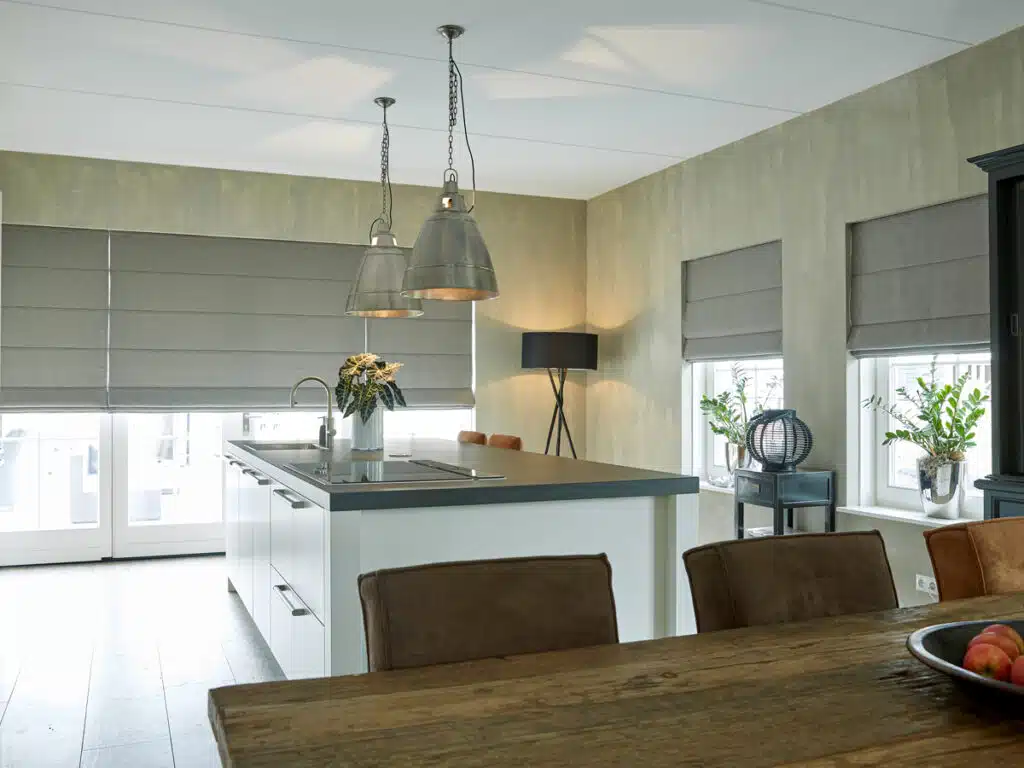 Minimalism: no clutter!
In this timeless style, every design element serves a purpose. Avoiding saturating your space is definitely the number one rule to have a Scandinavian-inspired space. Shy away from piling tons of furniture into the room. Opt for a carefully curated palette rather than a parade of colors. Our minimalist design ideas article has tons of inspiration for paring down and being more deliberate with your design choices.
Natural light is your best friend
One of the strongest characteristics of Scandinavian style is to take advantage of letting in natural light and avoiding artificial light as much as possible. Don't have any large windows? No worries, just keep window treatments light, airy, and simple to let in as much natural light as possible into your space. This creates a relaxed and homey mood!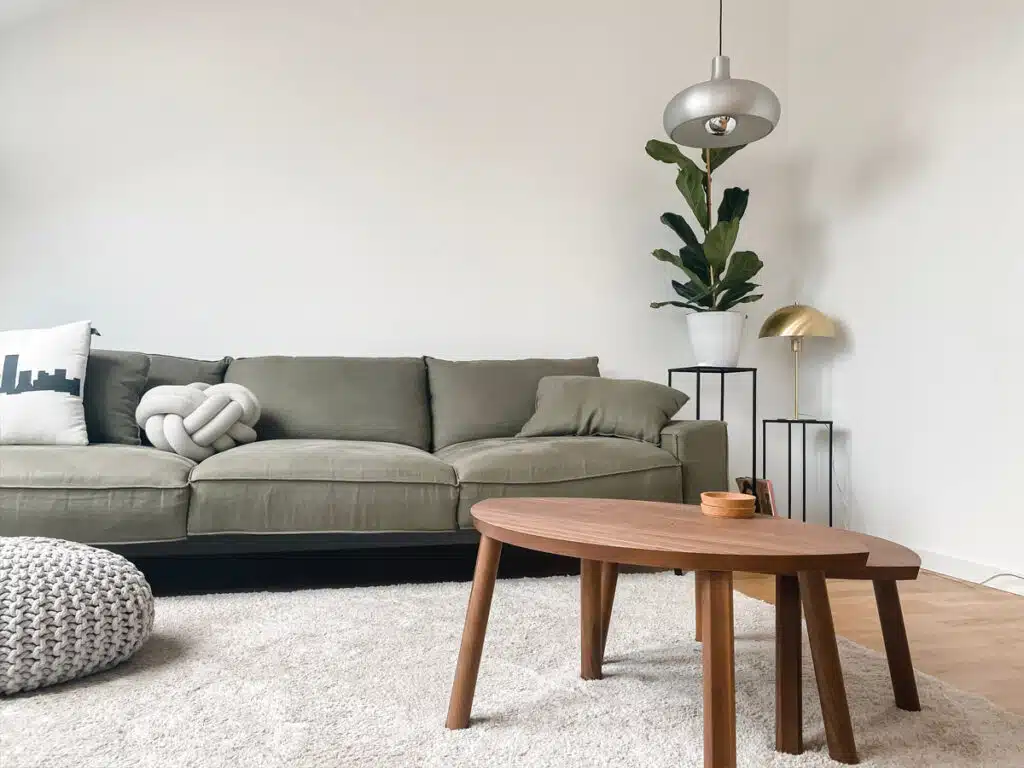 Clear tones – avoid saturated patterns
Scandinavian style is all about simplicity. This means avoiding distracting patterns that draw focus away from the overall aesthetic. The goal is a well-balanced and unsaturated style. Clear tones and natural materials are key in this design.  
Wood is likely the most popular material used in Scandinavian design. It's warm, soft, and inviting – perfect for creating a cozy atmosphere. Choose other natural materials like wool or cotton to maintain an organic feeling in your space.
Contrast is welcome
Creating contrasts with windows, fabrics, and furniture is a Scandinavian design staple. While neutral colors prevail, occasional pops of color are also welcome, especially if they allude to nature. For example,  you can contrast a light wooden frame with a darker shade of gray for your shades. You could also use jewel tones and shades of blue or green to add a touch of nature to the room.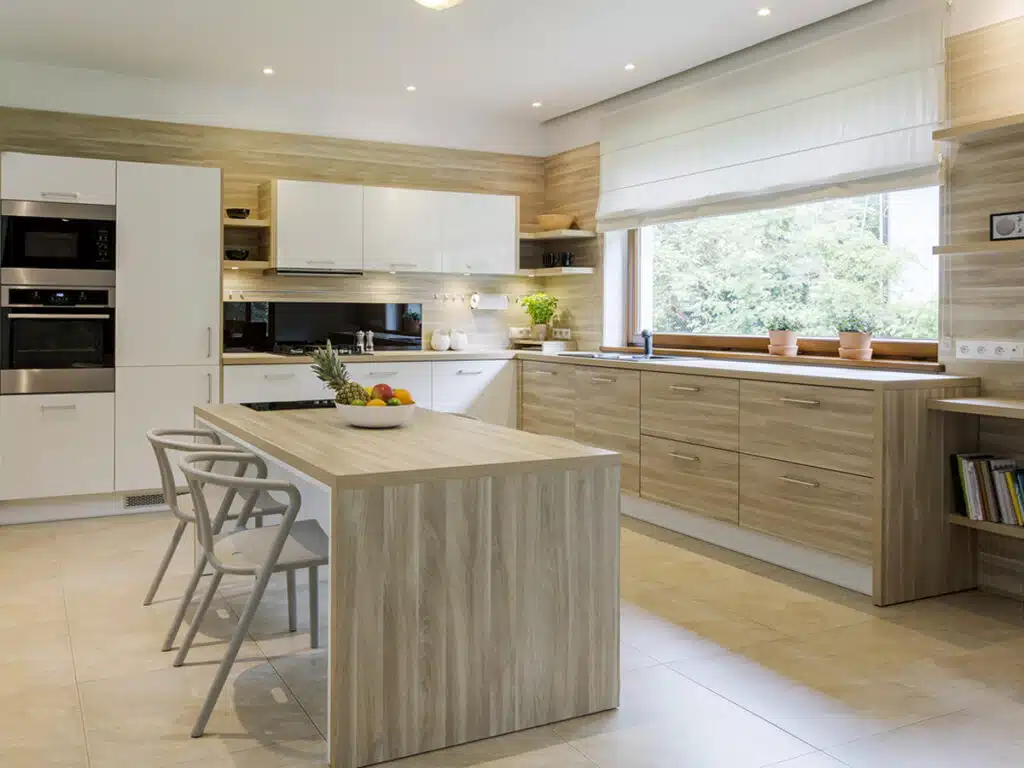 Use earthy colors
When it comes to interior design, an on-trend color palette is everything. The color palette is especially important because it is the one element that will determine the whole harmony of the project. You can still have plenty of variety by choosing whether to stick to greens or browns, alternating in gradients, etc. As long as you work within the earthy tones category you'll be on track to achieve a Scandinavian style. 
What window coverings achieve a Scandinavian style?
Window treatments can be focal points in a room and have the ability to pull an entire look together.  When it comes to Scandinavian window treatments, the key elements to look for are sleek silhouettes, natural materials, and neutral colors. 
Norman® provides a wide range of window coverings like shutters, shades, and wood blinds, to help you achieve the perfect Scandinavian look in your home. In addition, Norman® offers custom options that let you bring your own vision to life.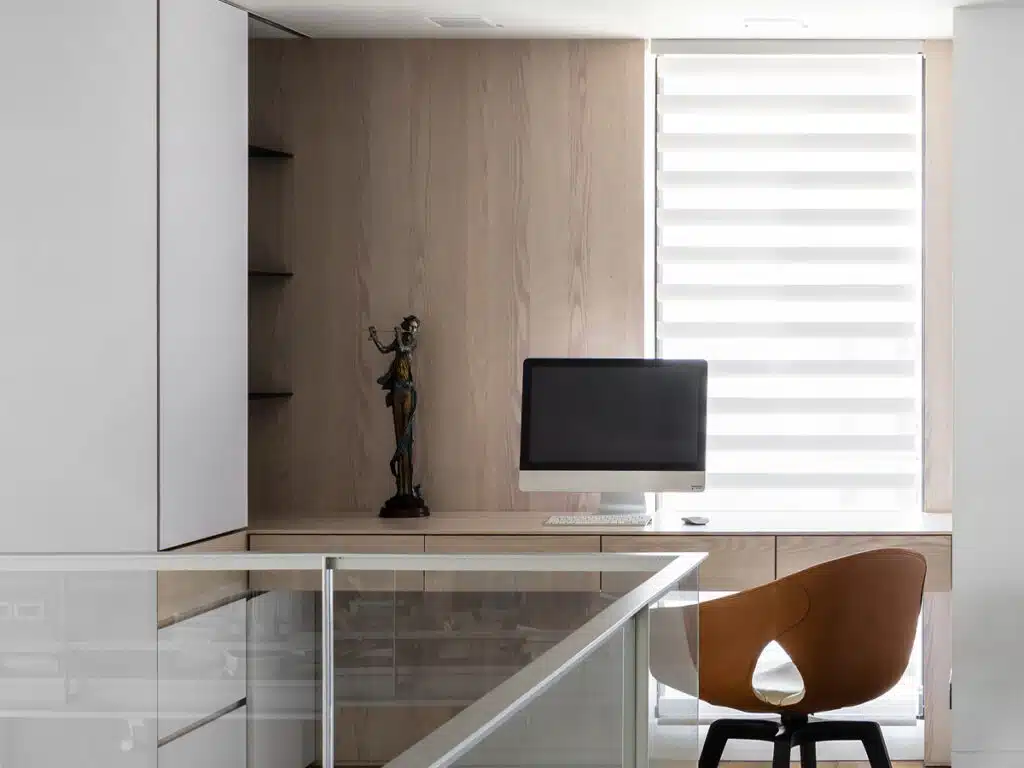 PerfectSheer™ Shades
Our PerfectSheer™ Shades feature a delicate interplay of light, colors, and shadows, elevating your decor and everyday privacy control to a new level of elegance and softness. These luxury window treatments can help make the most of natural light without compromising privacy. For a sleek cordless look, opt to motorize your shades. Add a modern wood valance to create contrast and earthy tones, completing your Scandinavian decor.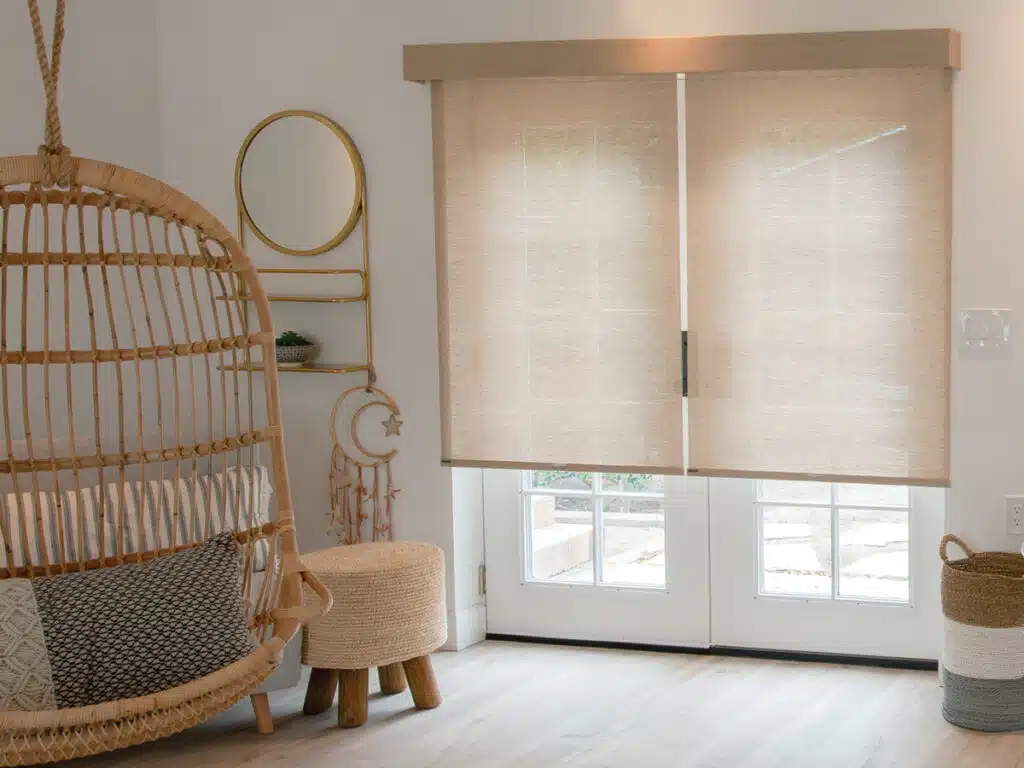 Soluna™ Roller Shades
Although loud patterns are typically avoided in the Scandinavian aesthetic, subtle variety in texture and patterns can add much-needed depth and still comply with Scandinavian style standards. Soluna™ Roller Shades are a perfect contemporary solution. They come in an array of discrete patterns & textures, and also adhere to the ideal color range.
Depending on the color palette chosen, our simplistic Soluna™ Roller Shades will help your space look sleek and modern. Consider accessorizing your window treatments with a Square Fascia to give the room a cleaner appearance. These premier shades efficiently control the amount of sunlight that comes into the room. As an added benefit, Soluna™ Roller Shades can be equipped with a PrecisionLift™ Cordless lift system; a perfect choice for homes with small children. PrecisionLift™ allows for controlling the shade by simply raising or lowering the bottom rail, the shade will remain in the exact position you left it in. This revolutionary lifting system eliminates pesky tangled cords, and prevents any potential injury to small children or pets.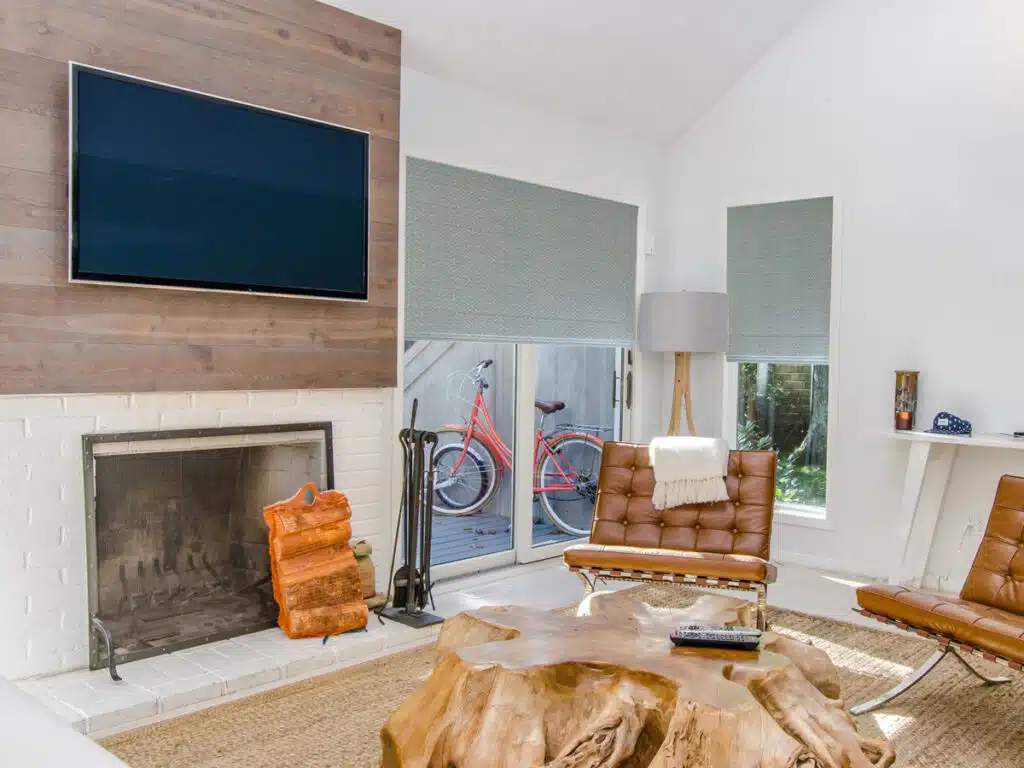 Centerpiece™ Roman Shades
Norman® Centerpiece™ Roman Shades are the perfect balance of muted and earthy tones, crafted from luxurious fabrics that add a touch of class to your home. Plus, they let abundant natural light in for added brightness! The Centerpiece Roman Shades' ribbon and edge banding can create the contrast you're looking for in your design.
These shades allow you to choose three different folding styles, all three keeping with a functional but fashion-forward Scandinavian style. Like with previous options, it also has cordless technology, specifically Aerolite™ Cordless Lifting System for your convenience. A gentle tug on the bottom of the shade will automatically and quietly raise your shade to the top, letting in natural light with ease. This cord-free design eliminates unsafe and unsightly cords to ensure child and pet safety.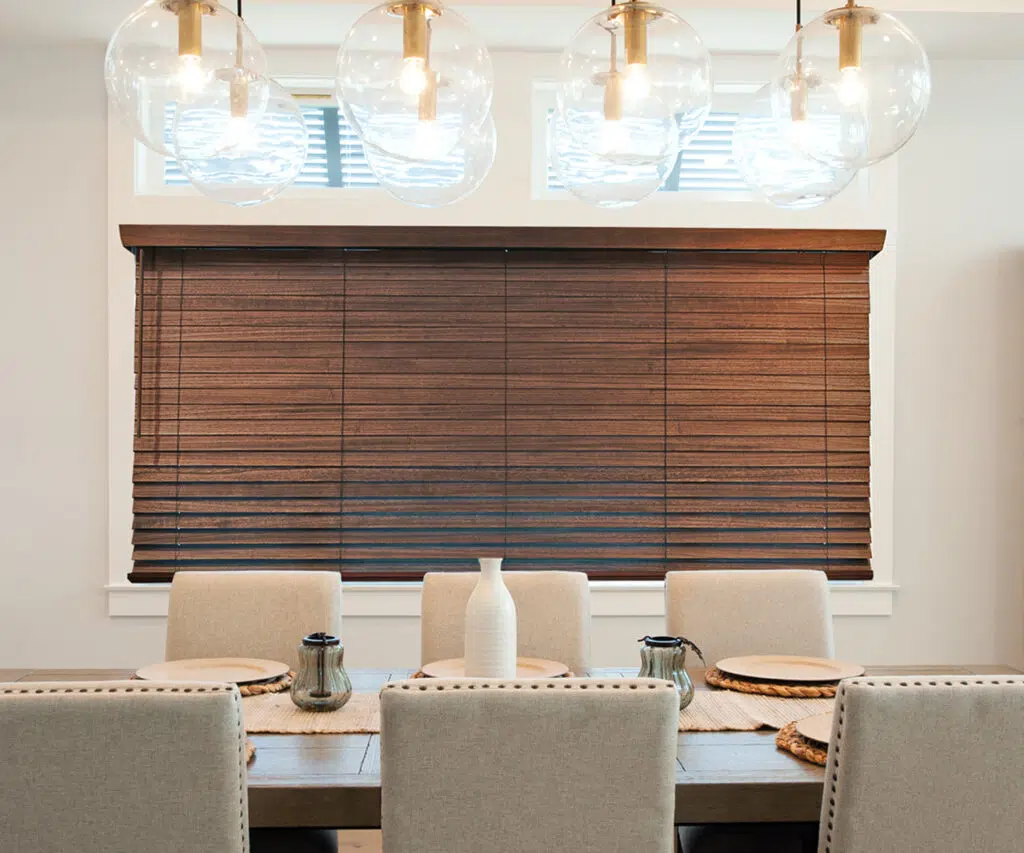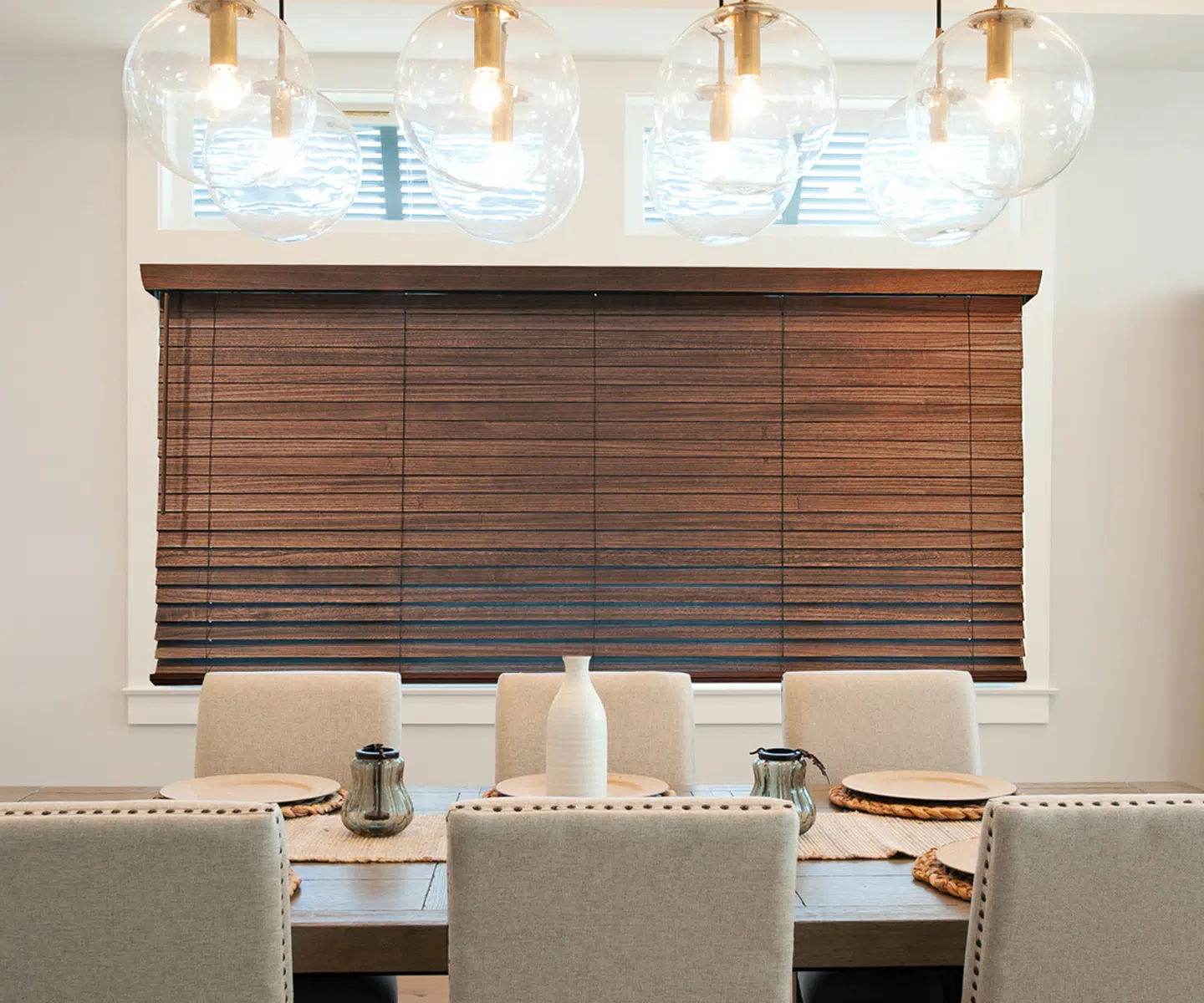 Normandy® Wood Blinds
Wood blinds can add a cozy and organic feel to any room; plus with the unique OSMO stain finish, they are not only stylish but also sustainable. Beautiful natural light can enter when the window blinds are open, and if closed you have better privacy than light filtering options. Traditional blinds will place route holes in the middle of each slat to run control cords through. SmartPrivacy® technology instead places these routes in the back, allowing for tighter closure and more room darkening potential than any other blind on the market.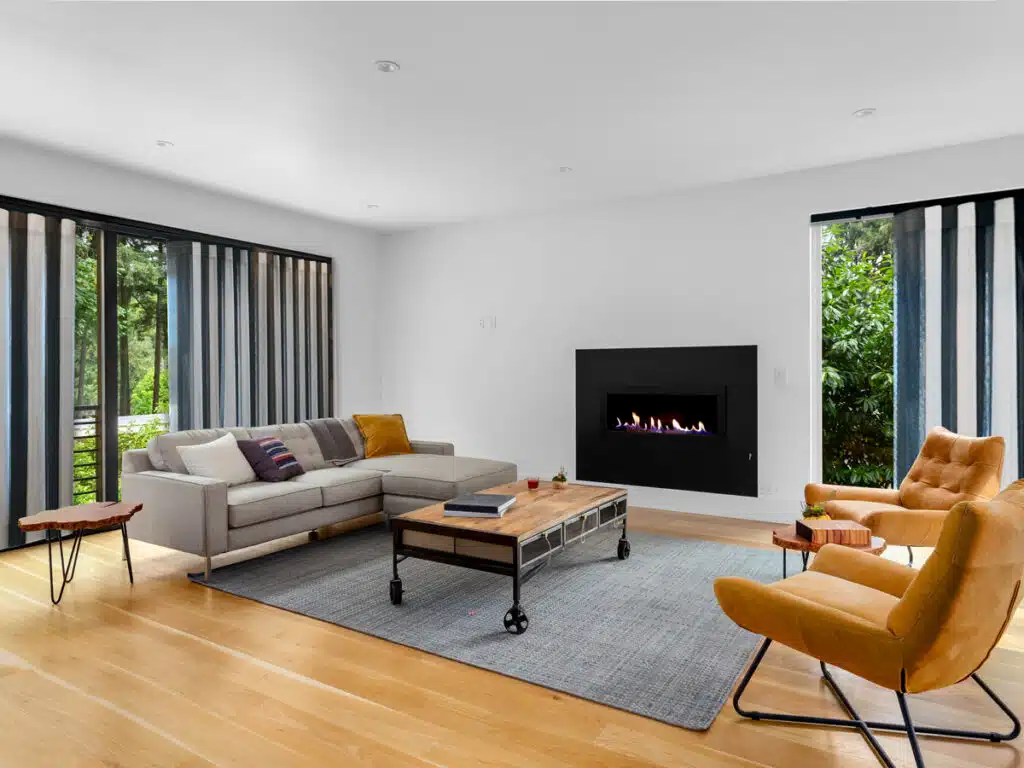 SmartDrape™
Scandinavian simplicity is a given with SmartDrape™. If you're looking for the perfect whites, off-whites, and grays to add an on-trend touch to your home that will also make use of natural lighting, look no further – because this color palette is just what you need! Light control has never been easier with these drapes, simply operate with the twist of a wand. It's a good choice for patio or sliding doors and the individual vane construction allows homeowners to pass through the shade even when it is fully closed! The simple shape and airy aesthetic makes it preferable to traditional curtains. The "Best for Kids" certification also ensures safety from any potential injury for small children or pets.
Get the most out of your window treatments
With Norman® USA you can effortlessly create a cohesive Scandinavian design in your home. Our selection of contemporary window treatments allows you to mix and match textures, patterns, and neutral colors to create a dreamy and inviting space in your home. 
Shop today for the perfect look!