Horizontal Blinds for Your Windows
Transform Your Space with SmartPrivacy®
Horizontal blinds utilize a series of horizontal slats, often made of wood, faux wood, metal, or vinyl that can be adjusted by either tilting the slats or raising them. Norman® revolutionized the horizontal blind market by developing the formulation for the first faux wood blind which was more durable and easy to operate.
Our patented SmartPrivacy® technology provides tighter closure throughout the blind. The concealed route hole design offers for more privacy and less light leakage.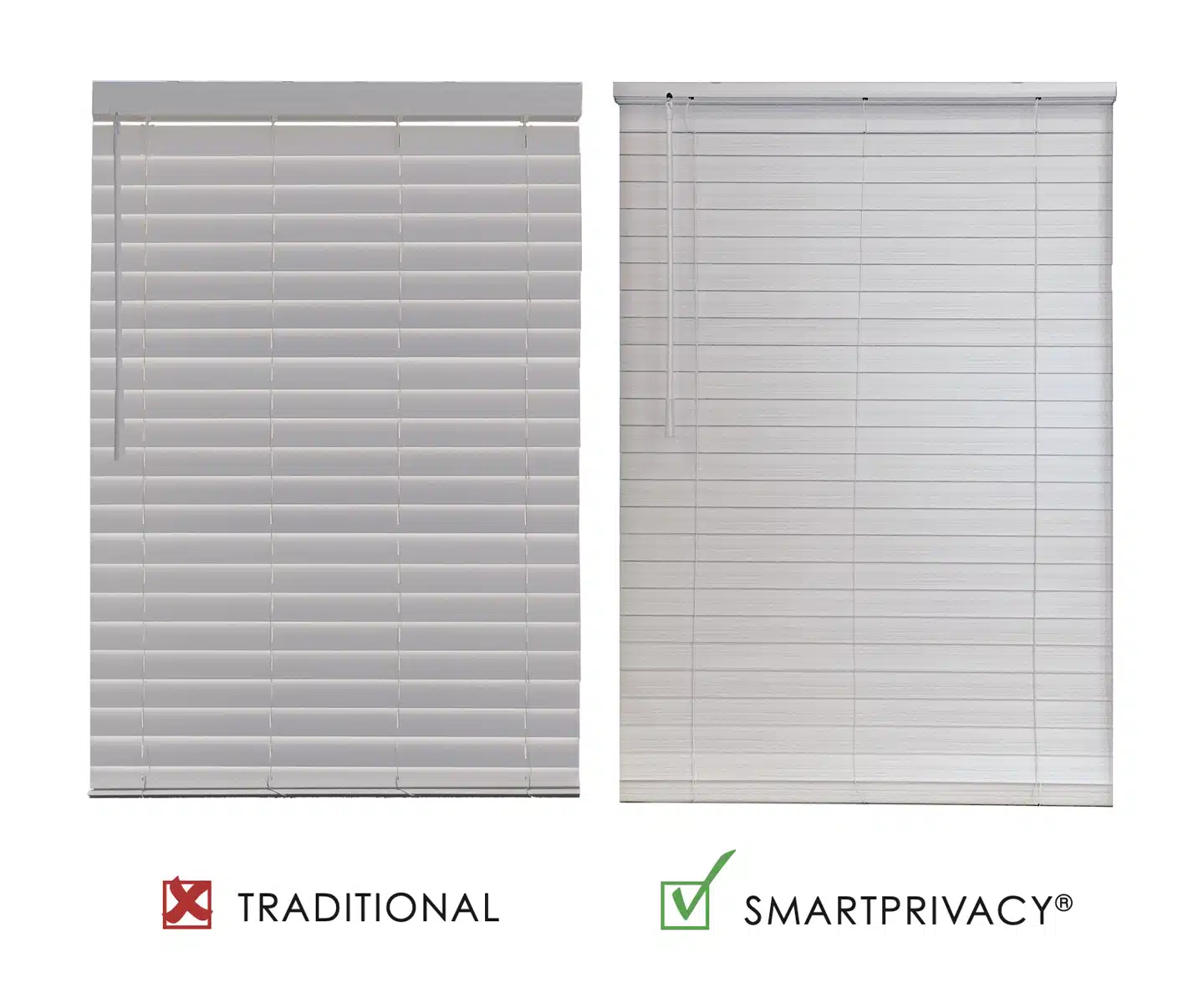 Benefits of Horizontal Blinds
They add warmth and comfort to a room while still providing superior light control. They can also be used in almost any window or door, including sliding glass doors, bay windows, and more. 
Quality and Durability:

Window blinds

are a long-term investment, so it's important they last. Thanks to their top-quality materials, Norman® blinds are made to stand the test of time. 

Innovation for Privacy & Light Control:

The slats in traditional blinds have holes in the middle, which let light in and decrease privacy. Our innovative SmartPrivacy® places the route holes at the back of the slat, which significantly reduces light leakage and enhances privacy. 

Cordless Technology for Safety:

Eliminate the safety hazard of an unsightly tangle of cords. Our

cordless

technology is child and pet safe.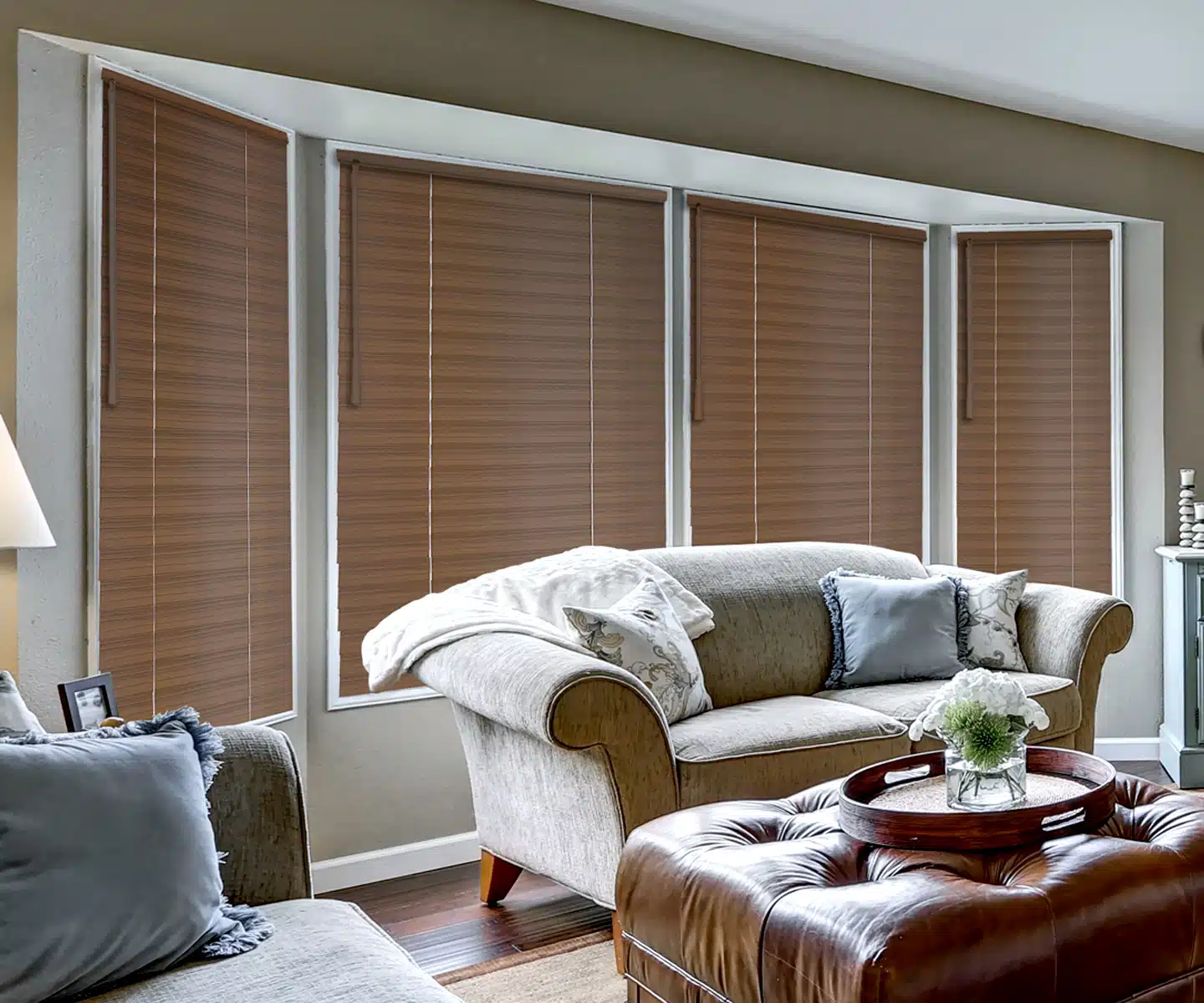 SmartPrivacy® Normandy® Wood Blinds
Experience the natural beauty of Normandy® Wood Blinds that feature quarter-sawn wood. Our distinctively grained and eco-sourced blinds provide elegance and quality that's immaculately refined.
A durable and sustainable choice, Normandy® Wood Blinds are fully customizable in a variety of finishes, slat sizes, and custom options.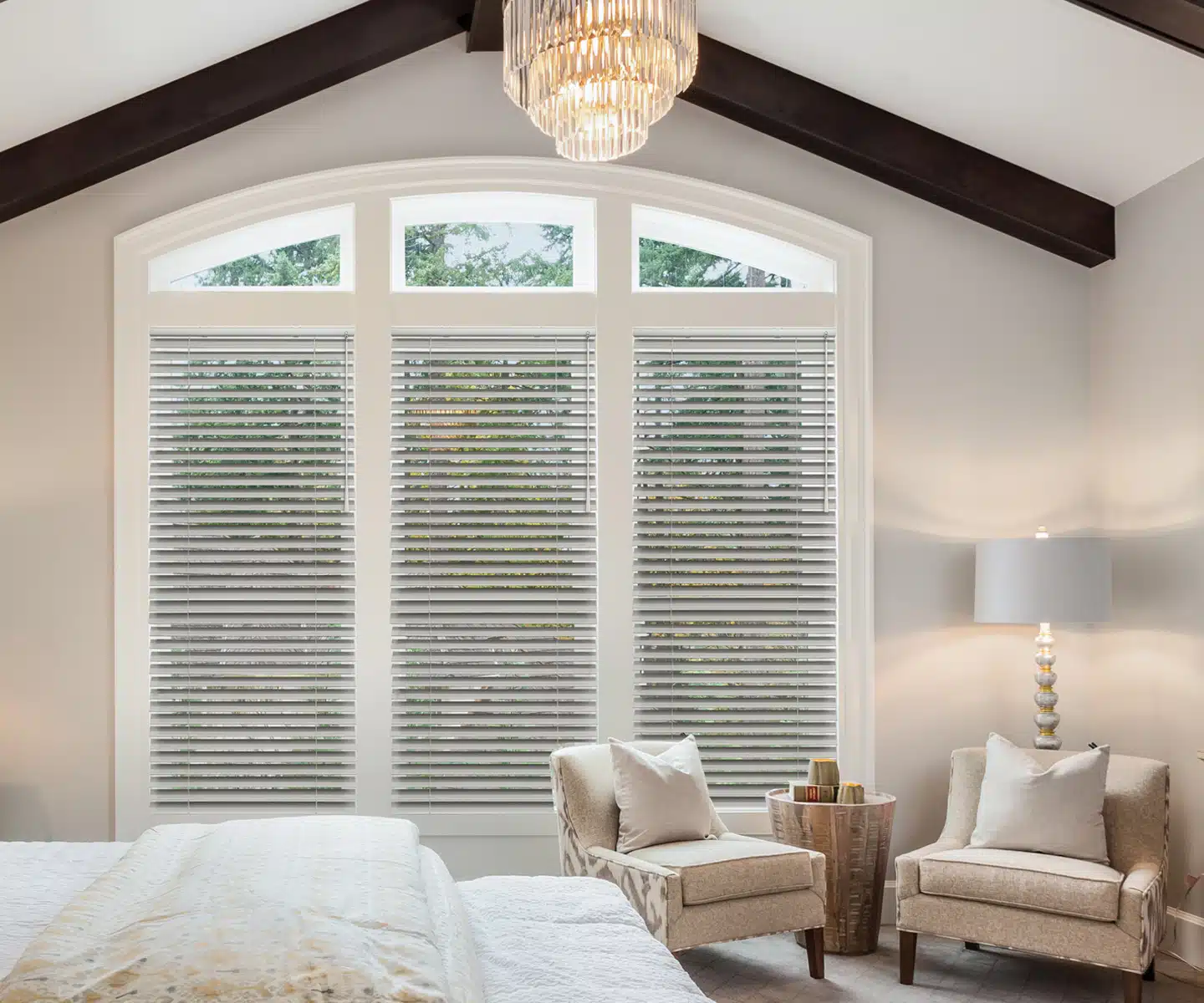 Ultimate™ Faux Wood Blinds
Engineered with an exclusive pivoting bottom rail combined with the award-winning patented SmartPrivacy® technology, Ultimate™ Faux Wood Blinds have emerged as the best blind on the market.
Ultimate™ Faux Wood Blinds are loaded with features you will enjoy, including the tightest closure, built-in light blocker, and sleek valance-free headrail. Experience enhanced room darkening and privacy in a modern, sleek style.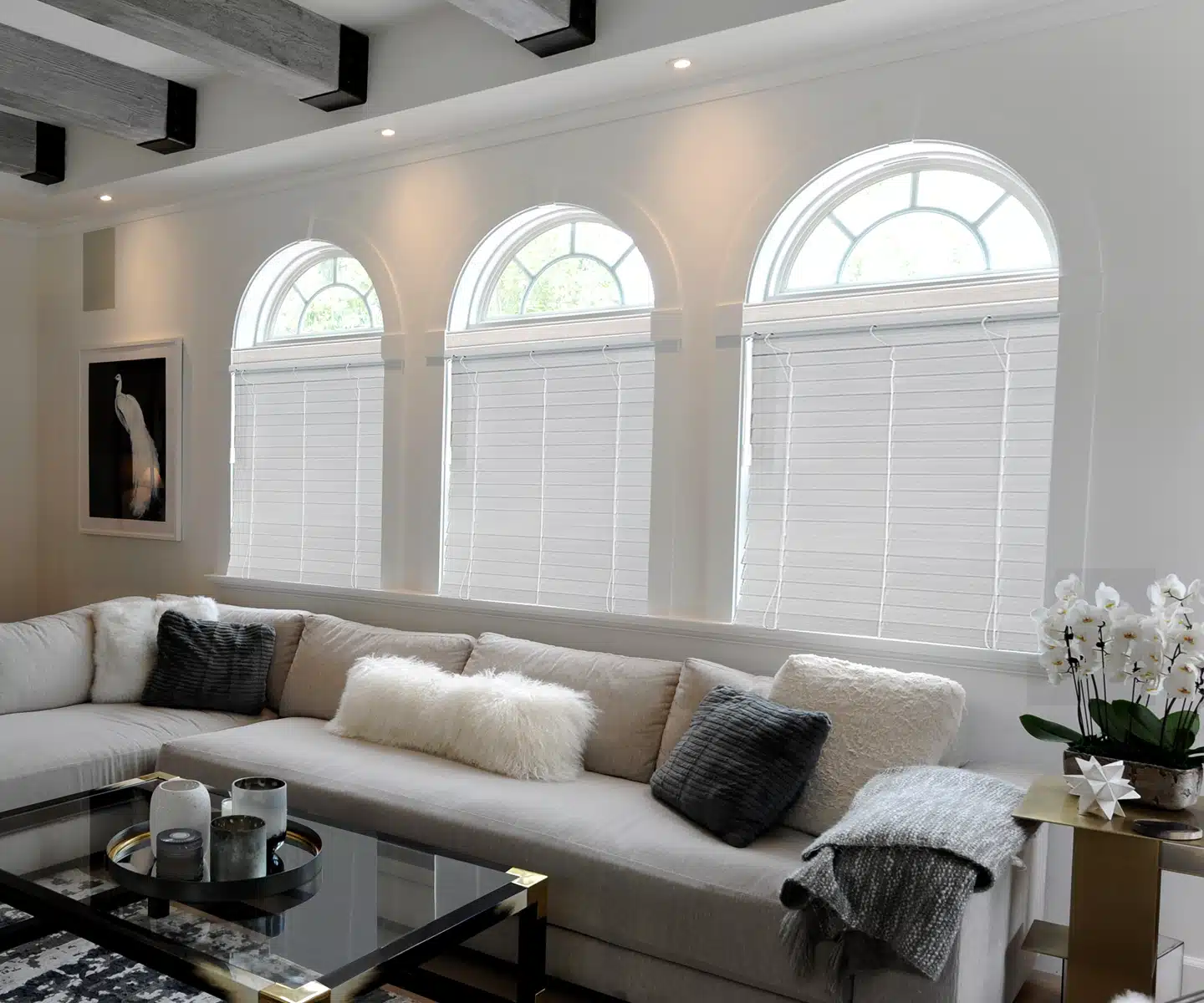 Frequently Asked Questions
Can horizontal blinds block out light completely?
Horizontal blinds can block out a significant amount of light. The darker the color, the more it can darken the room. Norman®'s patented SmartPrivacy® technology provides superior light blocking and privacy.
Are horizontal blinds suitable for all window types?
Yes, Norman® horizontal blinds are suitable and customizable for all window types, including bay windows, sliding glass doors, and more.
How do I measure my windows for horizontal blinds?
Measure the width first from inside the window frame at three points (top, middle, and bottom). Then measure the length from the top of the window frame to the windowsill in three places (each side and center). Use the smallest measurement.
How do I clean horizontal blinds?
Simply dust your horizontal blinds with a soft cloth and vacuum cleaner brush attachment. For deeper cleaning, we recommend using mild soap and water.
Are vertical or horizontal blinds better?
It depends on the window and room you're covering. Horizontal blinds are great for windows in all sizes, whereas vertical blinds work well on extra wide windows, tall windows or sliding glass doors.