When it comes to window treatments, insulated shades are a great solution that can help you save on energy costs while also providing a fashion-forward style for any room.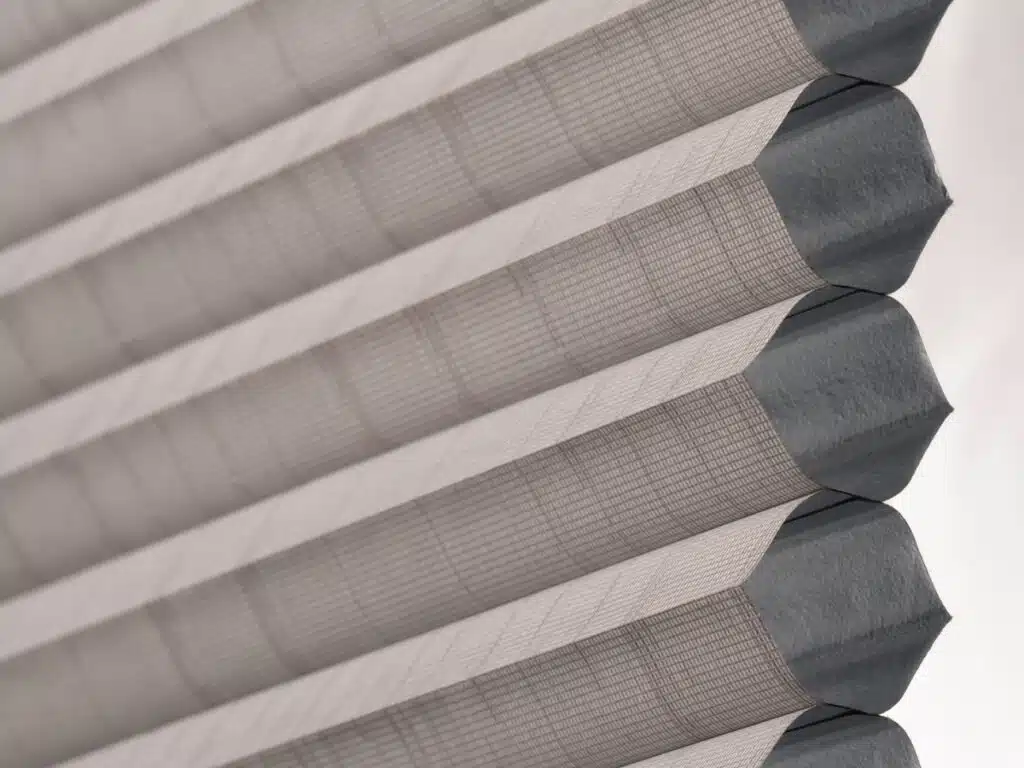 In case you aren't familiar, insulated window shades are designed to block the sun's heat and reduce the need for energy consumption. This is achieved by trapping pockets of air in between two layers of fabric to create an insulating barrier that stops unwanted heat gain from entering or preventing desired heat from leaving a room. 
Named a top choice in our trends of 2023 list, these stylish and functional window treatments have become popular for a variety of living spaces. By keeping the air in a room at a comfortable temperature, they can help you save money on heating and cooling expenses while also reducing your overall carbon footprint. 
At Norman® USA, we offer a wide selection of insulated shades that come in various colors and patterns to match any decor style!
How Do Insulated Shades Work?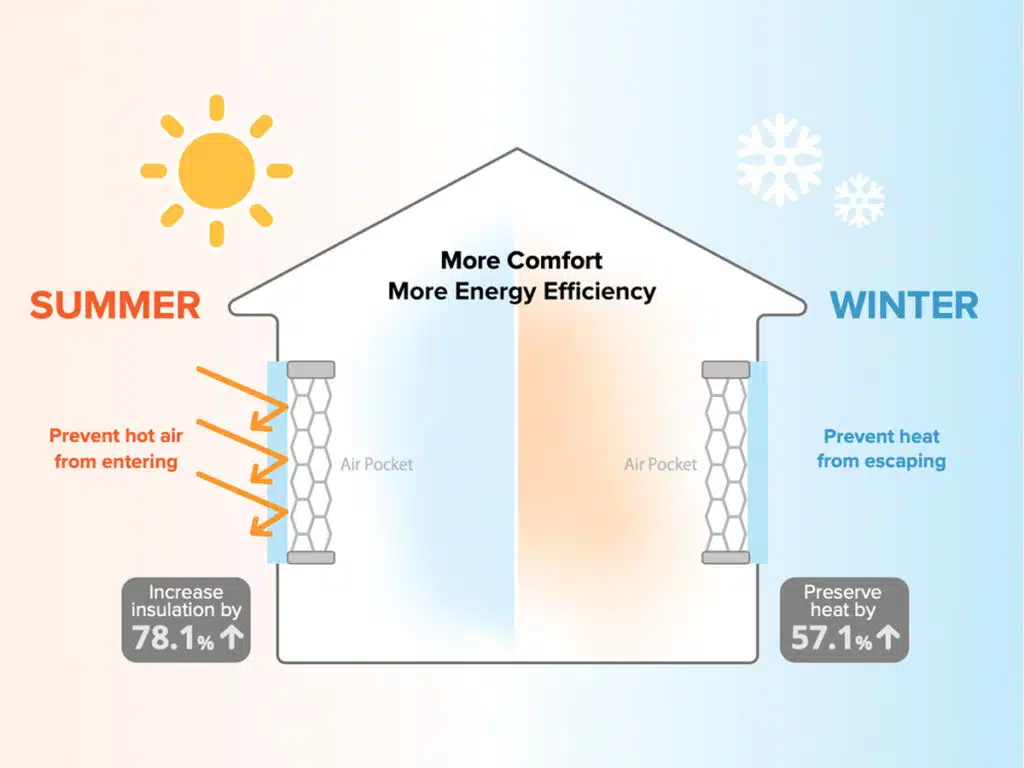 Insulated window shades are uniquely constructed in order to trap warm air within pockets of fabric to create a layer of heat between the windows and the interior of a home. This is commonly achieved with a honeycomb design, a unique construction that gives the ability to trap air pockets in between two sheets of fabric.
When the shade is closed, this acts as insulation and blocks out up to 95% of the sun's rays. This innovative solution helps keep your home cooler during the hot summer months and prevents heat loss during the cold winter months, thus reducing the need to adjust the thermostat and saving on your energy bills.
Do Cellular Shades Insulate?
Yes! Cellular shades, also known as honeycomb shades, are a type of insulated window shade. The unique cell construction prevents hot air from entering or leaving the room, creating an insulating barrier that helps your home regulate climate control year-round. They are a great window-covering option for this purpose.
Energy Efficiency
When your window treatments let in generous amounts of natural light, your appliances kick into overdrive to compensate for the flux in temperature. Fans, AC units, and ventilation systems can all end up doing double duty while attempting to regulate the room temperature. This is a big unnecessary waste of energy! By investing in shades that provide insulation, you can maximize your energy efficiency and reduce utility expenses. 
Light control and privacy
Depending on the material you choose, you can have better control of your light and privacy. For example, room darkening shades are a popular window covering option for bedrooms and media rooms, as they help block out excessive light. However, combined with the insulation features of cellular shades, you can enjoy dimmed sunlight while keeping your energy bills in check.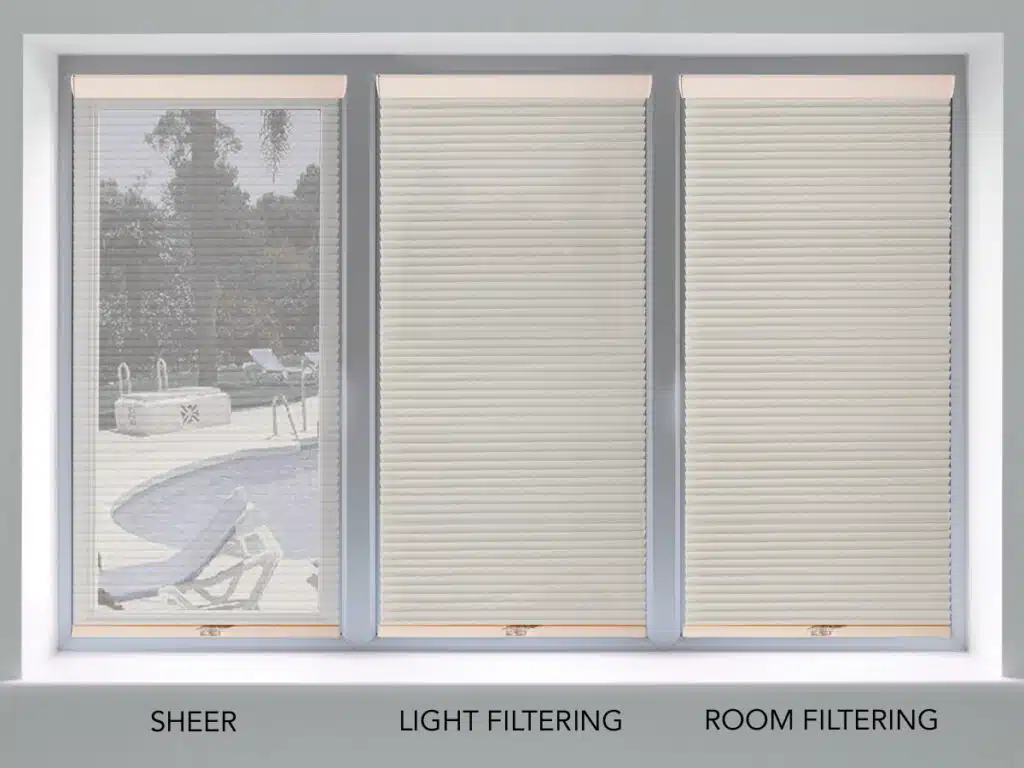 Norman shades offer comparable flexible light control options with three levels to choose from: sheer, light filtering, and room darkening. With these options, you can find the perfect balance between privacy and natural light for any room in your home, while retaining the ability to keep the interior temperature regulated.
Don't Forget About Style
Window coverings can make a huge difference when you are updating your space. Energy efficiency is great, but style is still a top factor when choosing efficient window coverings for your home. Make a bold statement, add a pop of color, or keep things simple with a sleek and understated design. 
At Norman®, we offer modern engineered insulated shades in fashion-forward styles.  Homeowners can choose from a wide range of colors and a variety of designer fabrics. From sheer to room darkening, patterned to solid color premium fabrics, our selection of luxury insulated window shades is sure to complete your interior design vision. 
Our Best Window Shades for Insulation
Norman® has been a leader in the window treatment industry for over 40 years and we are proud to offer innovative and stylish insulated shades that perform exceptionally well in terms of style, light control, privacy, energy efficiency, and ease of maintenance.
If you're looking for the best-insulated window shades on the market, consider some of our top products: 
Honeycomb Shades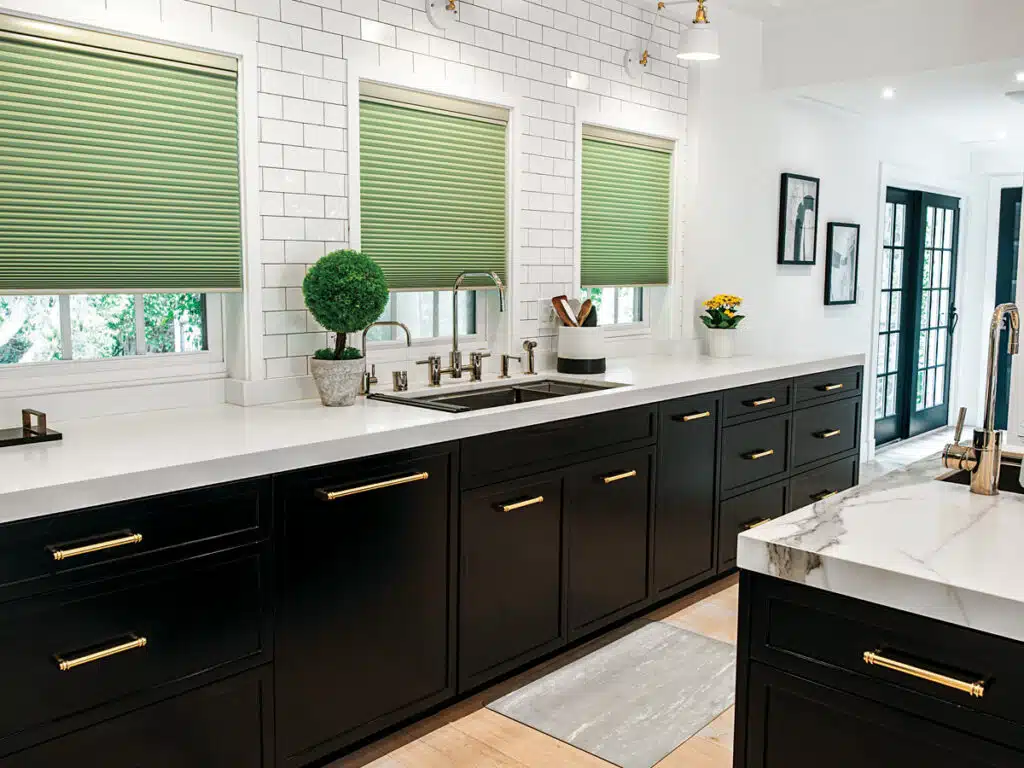 Portrait™ Honeycomb Shades are renowned for their exquisite materials and timeless history, making them one of the best options on the market. With a myriad of award-winning designs, exclusive control options, and unrivaled construction that withstands any environmental factor – these cellular honeycomb shades truly stand apart from the rest.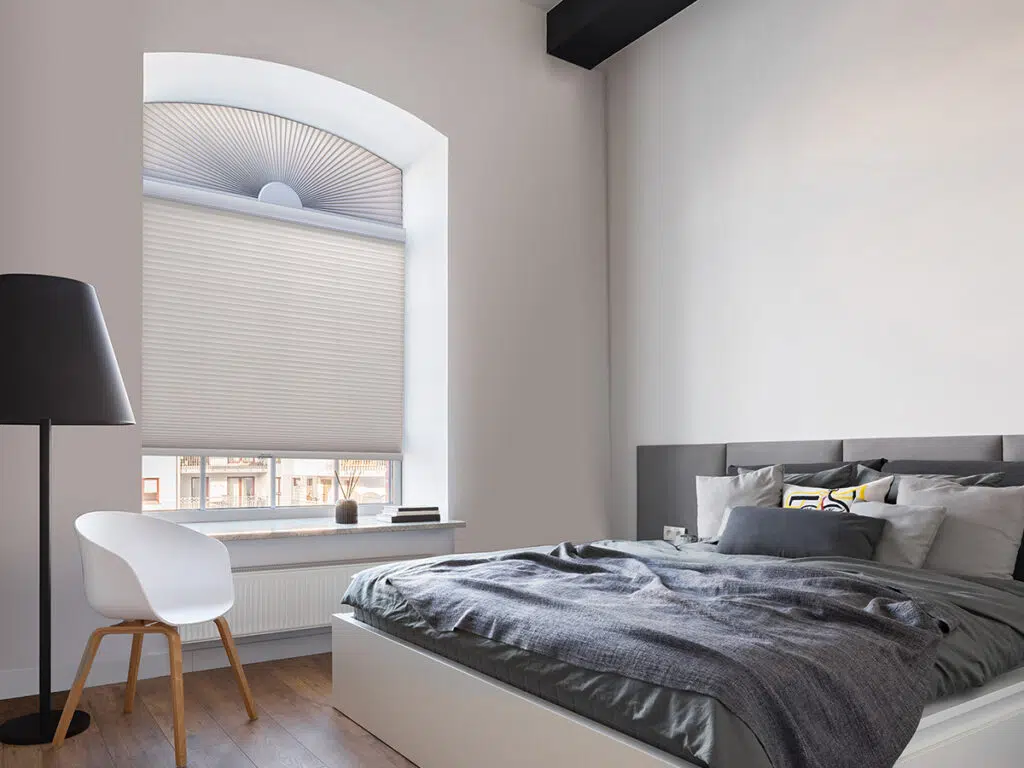 Shopping for a specialty shape? Not a problem! Norman® can provide a total cellular solution for arches, triangles, quarter rounds, and more. Portrait™ Honeycomb Shades can also be equipped with smart motorization for convenient light control and privacy at the touch of a button from anywhere in the house. 
For bedrooms and living rooms, consider SmartFit® or SmartFit® with Frame. This award-winning design for insulating cellular shades allows you to adjust simply without the use of troublesome cords, creating a sleek cordless solution for privacy with unobstructed views.
Roman Shades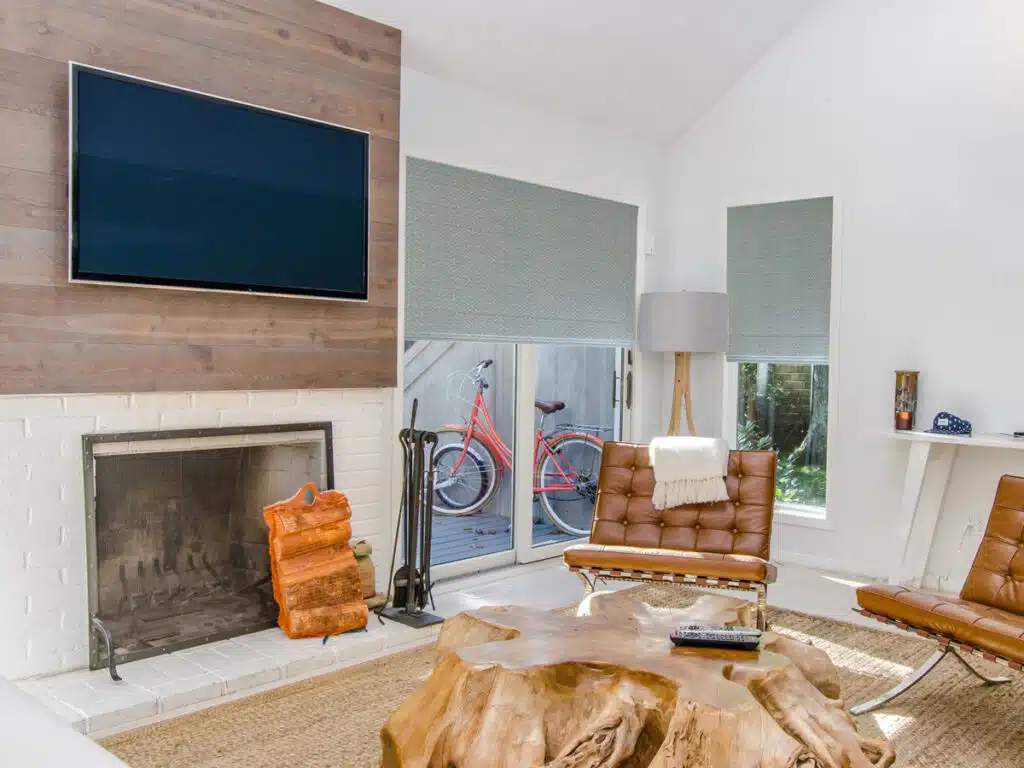 Keeping cold or heat out along with contemporary style is possible with our premium Centerpiece™ Roman Shades. The Soft Fold variation of our Roman shades offers insulating properties along with elegant style. The cascading folds create pockets to trap warm air just like honeycomb shades do.
Our impressive gallery of fabrics will make it tough to choose a favorite! Whether you're looking for a functional solution to light control and privacy, or a textured update shimmering with elegance and sophistication, Centerpiece™ Roman Shades deliver the quality, innovation, and versatility that make it a true icon of style.
So, Are Insulated Shades Worth It?
In what situations are insulated shades worth it?  The answer is clear: any home or building that requires a window covering should consider an insulated option. There's simply no downside!
New insulated shades will pay for themselves in no time, with the money saved from lower energy bills. Plus, they look great in any space while providing an extra layer of insulation against the elements. For top-tier insulated window shades, Norman® is your go-to source for exceptional products you can trust.  
With flexible light control options, heritage-inspired woven luxury fabrics, and hundreds of on-trend colors and patterns to choose from, Norman® offers the best product on the market.