When the weather turns chilly, it's time to start thinking about how you can keep your home comfortably warm and energy-efficient. One of the best ways to do this is by installing cold-weather window treatments. 
In this article, we will discuss the different types of window coverings and materials that are best for colder climates, as well as some customizations that you may want to consider. We've even got some tips on how to check your insulation before winter arrives and things you can do to maintain your windows during the colder months this season.
Window Treatments To Keep Your Home Warm In Winter
When it comes to selecting appropriate cold-weather window treatments, there are a few key characteristics to look for: 
Look for

shades

that have a high R-value. R-value is a measure of a material's resistance to heat flow. The higher the R-value, the better the material is at insulating. 

Select blinds that are made from materials that won't crack or warp in the cold. Faux wood blinds made from high quality materials are a great option, as they are both stylish and durable. 

If you live in an area with particularly harsh winters, you may want to invest in

shutters

for your windows. Shutters will provide an extra layer of protection against the cold, as well as help to keep drafts out.
Thermal curtains can add an extra layer of insulation to drafty windows but, like drapes, you may find them too heavy during the summer months. On the other hand, cult favorites like roller shades and traditional window blinds are not always the right window treatments for cold weather either. They can let in natural light, but don't necessarily provide better insulation or energy savings. 
Learn more about three of our best-selling climate control window coverings and why they are a perfect upgrade for your living space this winter.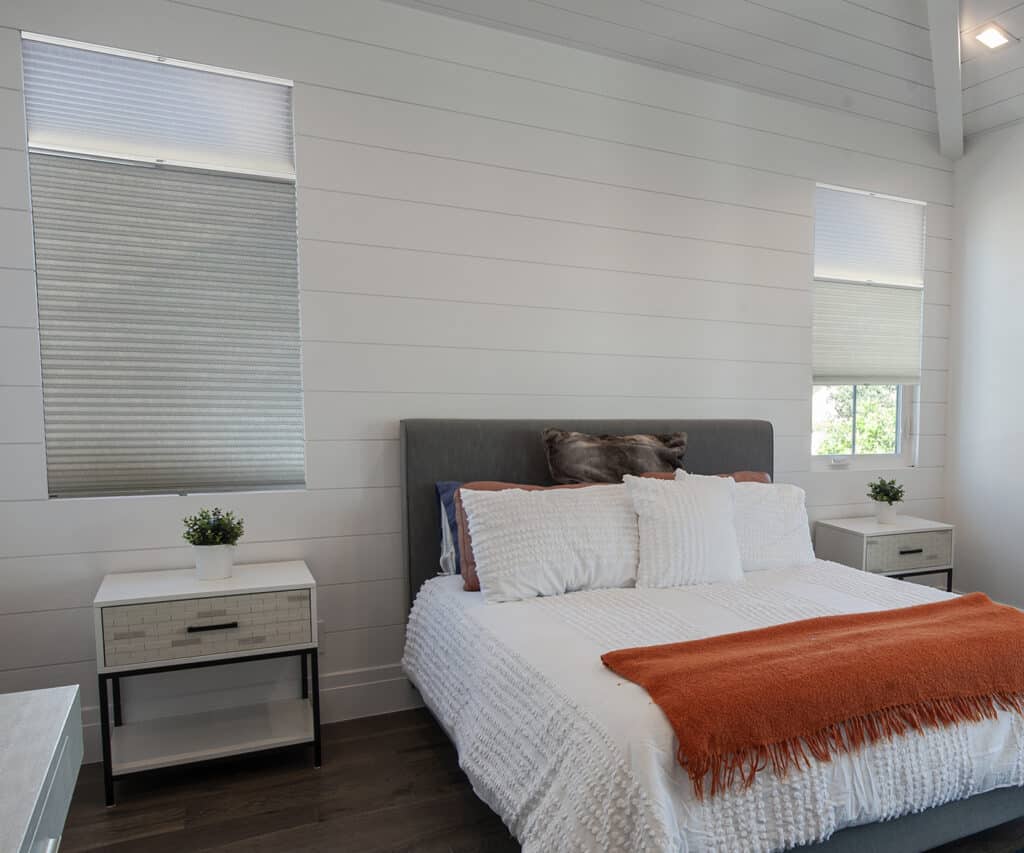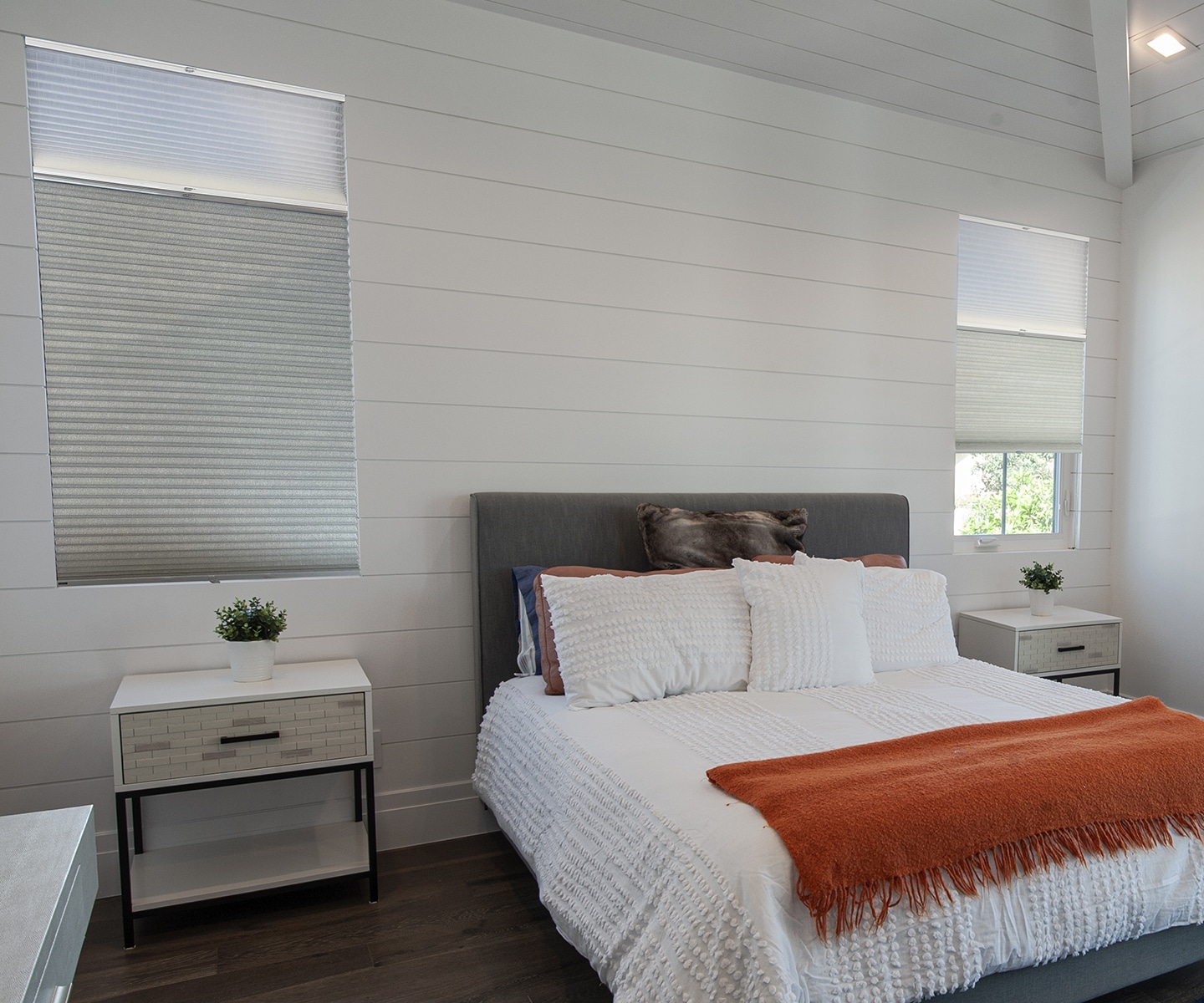 Portrait™ Honeycomb Shades
Portrait™ honeycomb shades, or cellular shades, are a type of shade suited to insulation due to the unique cell-like structure. This structure traps warm air inside the pockets of the shade, creating a layer of heat between the window and the home. This makes honeycomb shades very effective at both blocking out unwanted heat in the summer and keeping warmth inside the home during the winter. Perfect for boosting your energy efficiency, these premium shades help regulate temperature and prevent energy loss through the trapped warm air, while also allowing you to control the direct sunlight in your house.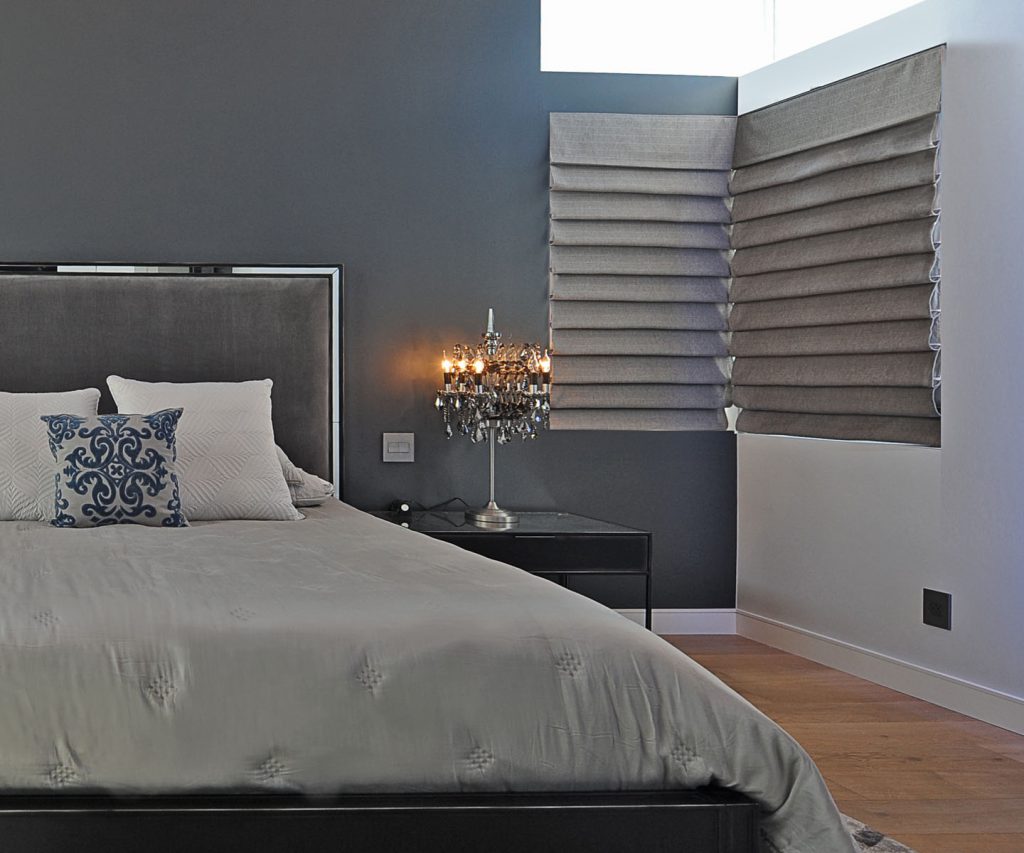 Centerpiece™ Roman Shades
Centerpiece™ Roman shades are made from a variety of materials, including cotton and linen. The material you choose will depend on your personal preferences and the level of insulation you need. Centerpiece™ shades are also effective at blocking out drafts and keeping in warm air through the cascading pocket construction in a Soft fold roman shade. They are a great alternative to curtains which are notorious for collecting dust during winter months.
The special construction of Centerpiece™ Roman shades also provides superior insulation compared to many other Roman shades on the market. By incorporating multiple layers of fabrics, Centerpiece™ Roman shades are able to more effectively fight off any harsh chills or cold winds. Another year-round benefit of Roman shades is that they can be made from a room darkening material. This feature makes them perfect for significantly reduced light leakage in bedrooms when you crave a great night's sleep or home theaters where you need complete light control to enjoy the movie experience while also maintaining insulation for the interior.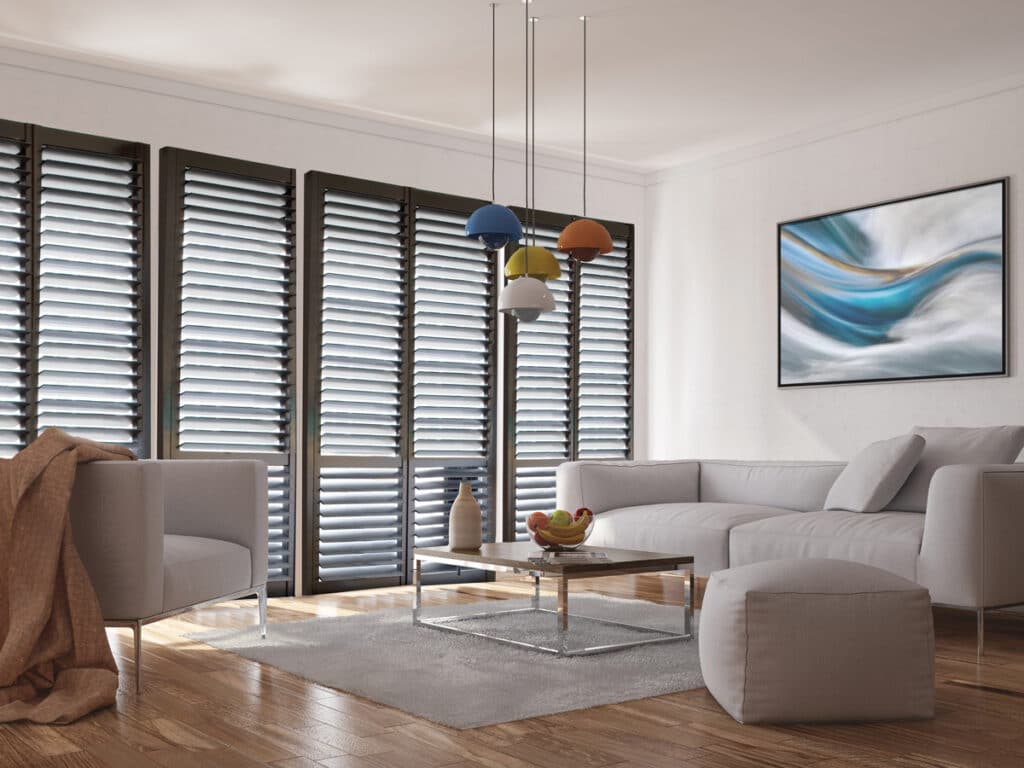 Normandy® Shutters
Normandy® shutters are expertly crafted from a prescription Paulownia hardwood conditioned for extraordinary durability. They are a designed fit which makes them extra effective at blocking out drafts and cold air. Their luxurious look is matched by superior performance, and engineered with mortise & tenon joints for a window treatment that is truly built to last. Another great feature of these best insulating window treatments is that they come in all shapes and sizes. They can be customized to fit any shape- triangle, round or sunburst – to provide tight closure against stray drafts and cold winds for any window.
Checking Your Insulation Before Cold Weather Arrives
As a homeowner, you strive to keep your space stylish and functional, which is why prepping your windows for winter should be on your radar.  Here are a few things you can do to make sure your windows are ready for the cooler months ahead:
Caulking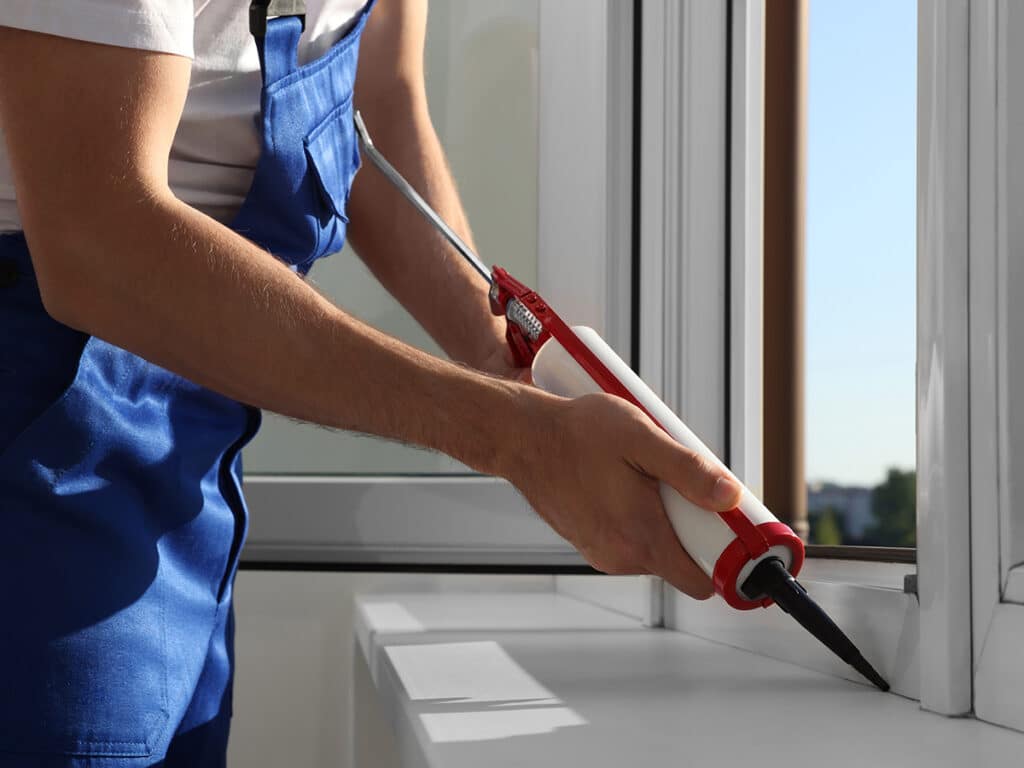 One of the most effective proactive measures you can take is to check the caulking around your windows. If the caulk is cracked, peeling, or missing in spots, it's time to replace it. This will help create a tighter seal and prevent drafts and cold air from coming into your home.
Window Insulation Film
Another great way to reduce drafts and keep your home warm is by using window insulation film. This clear plastic film is applied directly to the surface of your windows and creates an additional barrier against heat loss.
Weather Stripping
Another way to keep the cold air out and the heat in is by weatherstripping your windows. This involves cleaning the debris out, then adding or replacing the strips of material that seal the space between the moving and stationary parts of your window.
Draft Stoppers
Finally, a way to keep the drafts out is by using draft stoppers. These are placed at the bottom of your doors to block the space where cold air usually comes in. Shop for one with a heavy-duty design to provide maximum energy efficiency.
Things You Can Do To Maintain Your Windows
Want to take winterizing your windows to the next level? These tried-and-true best practices will help you maintain your windows and keep them in good condition for years to come.
Double Pane Windows With Low E-Coating
One of the best things you can do for your windows is to upgrade to double-pane windows with low e-coating. This type of window has two layers of glass with a coating that helps reflect heat back into your home. Not only will this make your home more comfortable in the winter, but it will also help you save on energy bills.
Repair And Weatherize Your Existing Windows
If you have older windows, you can still take steps to weatherize them properly. Start by checking for any leaks coming from cracks or gaps around the perimeter of the window where heat escapes. If you find any, seal them with caulk or weatherstripping. If there are large gaps, you can use spray foam to effectively seal them up and keep cold air out.
Energy-efficient window treatments are a must-have this season. Shop with confidence from Norman® for the best options on the market.