Window treatments are an essential part of both the form and function in a modern home. But all treatments, from budget-friendly options to high-end luxury options, come with costs. In this article, we'll help guide you through what goes into the cost of your window treatments and what to expect when purchasing the right blinds, shutters, or shades for your home.
Types of Window Treatments & Costs
First, here's a rundown on the most common window treatment categories and their associated costs.
Blinds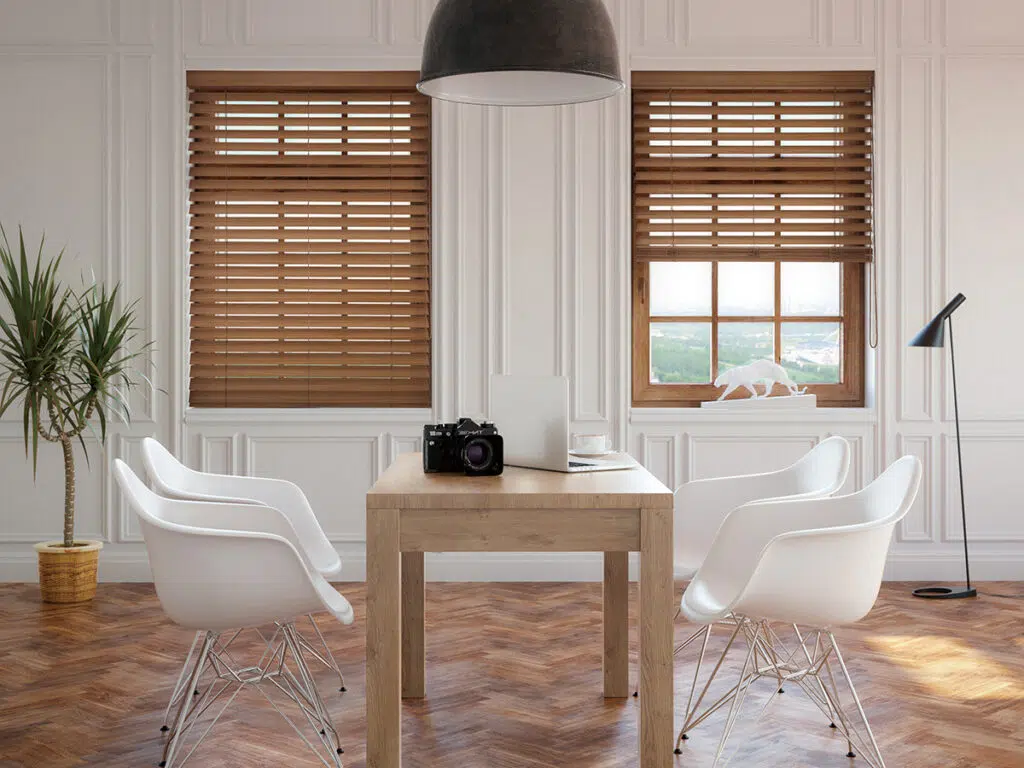 When it comes to cost, blinds are considerably less expensive than shutters. However, the cost of window coverings and blinds can vary, depending on the size and style of the windows, the type of material used, and the brand of the blinds. For example, custom made blinds can cost more than off the shelf selections since they are specially made for specific windows, leading to a better fit with less light gaps and more customization options, such as colors and unique features. Compared to standard off the shelf blinds, custom blinds will constitute spending a little more money. In general, though, blinds tend to be a relatively affordable option in terms of cost. 
Shades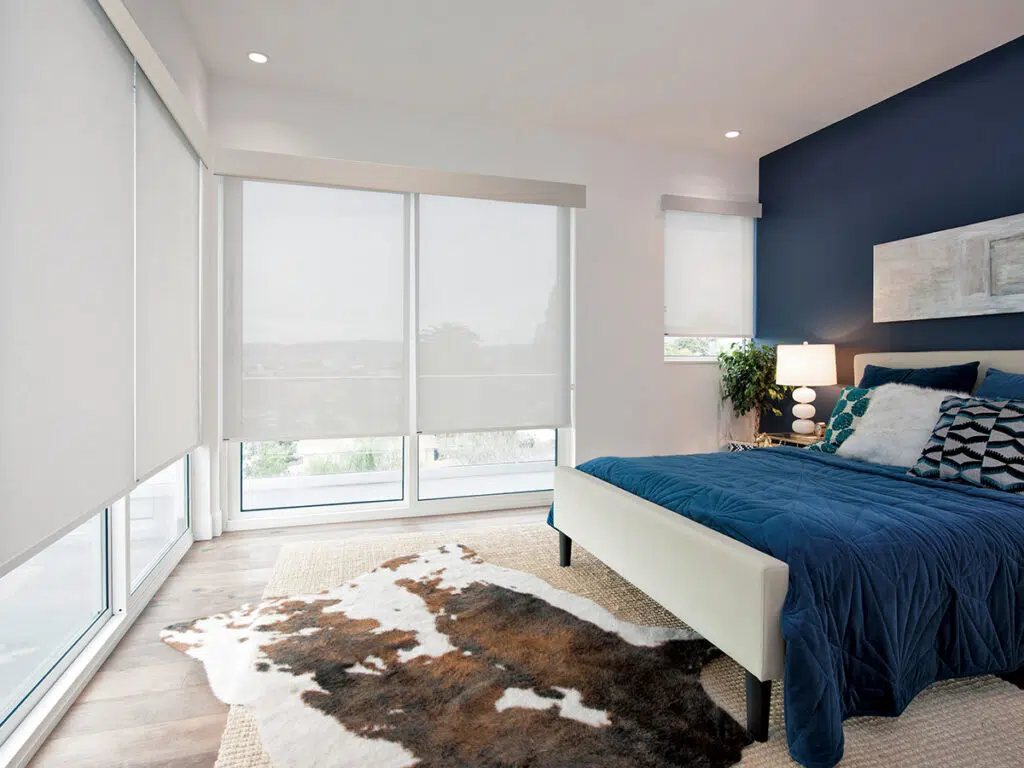 When considering the cost of window treatments, shades prices vary across the spectrum. Generally speaking, shades will cost more than blinds and drapery panels, but less than shutters. The cost of shades can vary widely depending on the style, material, and size of the shades. For instance, Roman shades can range higher in price per window, while roller shades may cost less per window. The cost of custom shades will also be more expensive than ready-made options. Overall, shades tend to be a mid-range option when it comes to cost.
Shutters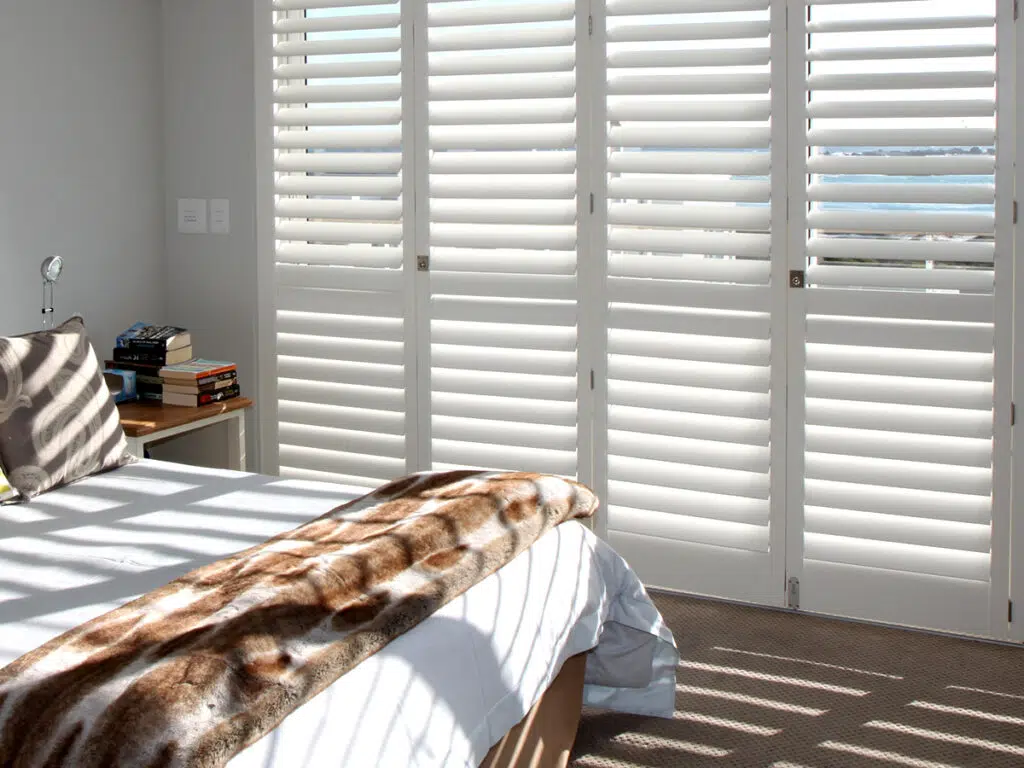 Shutters are a popular choice for many homeowners, While blinds and shades tend to be more affordable comparatively, shutters offer a multitude of benefits that justify their pricier cost. Norman® shutters are built to last a lifetime and are tailor-made to be incredibly resistant to cupping, twisting, and warping. Not to mention, shutters are the only window treatment that can add value to the home. As such, the higher cost with shutters comes with long-lasting life span and beneficial home value. When choosing a window treatment, it is important to consider not only the cost, but also its durability, maintenance requirements, and aesthetics.
Curtains
When considering the cost of window treatments, curtains are generally one of the most affordable options. This is due to the fact that curtains don't necessarily have to be custom-built or fitted to the window. They can be bought as-is from stores. Additionally, curtains are often simple to install. However, it is important to note that curtains may need to be replaced more frequently than some other window treatments due to sunlight and dust damage. As a result, the cost of curtains should be considered in the context of their expected lifespan. 
Window Treatment Materials
Next, let's talk about materials. The construction material of the window treatment you choose can have a major impact on its overall cost, as well as other factors like durability, visual appeal, and more.
Wood
Wood window treatments are often seen as a luxurious option, and as such, they come with a higher price tag than some of the other options on the market as is the case with wood blinds and wood shutters. Wood shutters tend to be significantly more expensive than wood blinds, but it is important to keep in mind that wood shutters can last for many years, making them a wise investment for your home. Norman® wood shutters are also a green choice, making them more sustainable and environmentally friendly than other traditional basswood shutters. In addition, wood window treatments add a level of beauty and sophistication to a home that cannot be found with other types of window coverings. As a result, while wood window treatments may cost more upfront, they can offer long-lasting values that make them well worth the investment. 
Fabric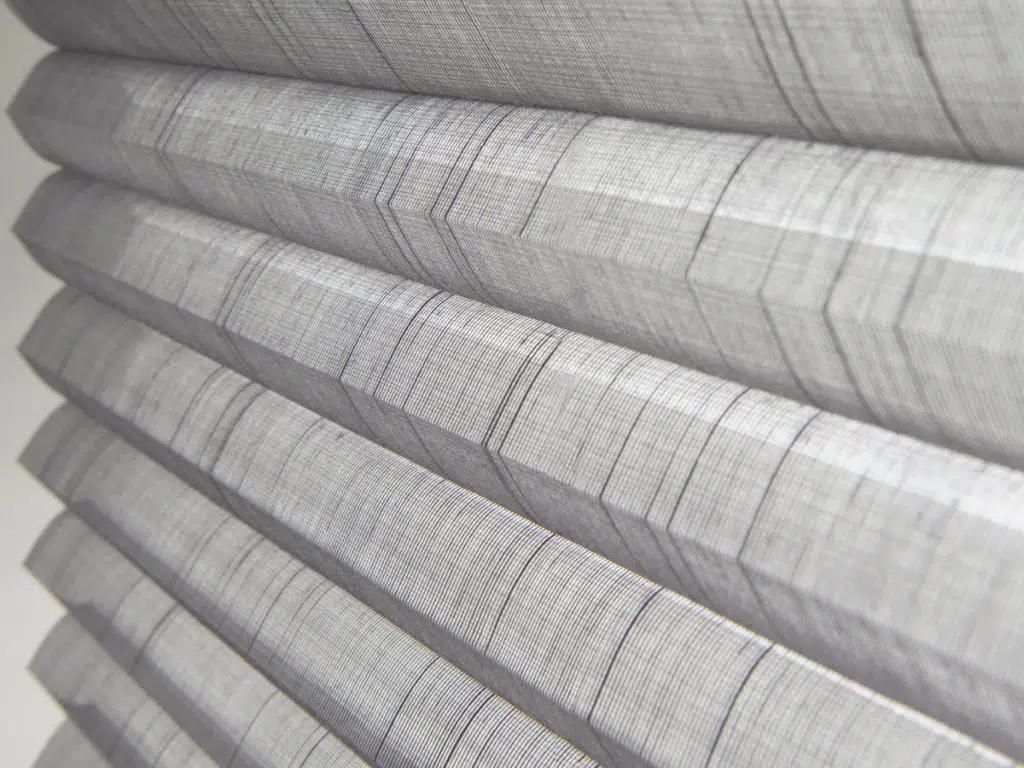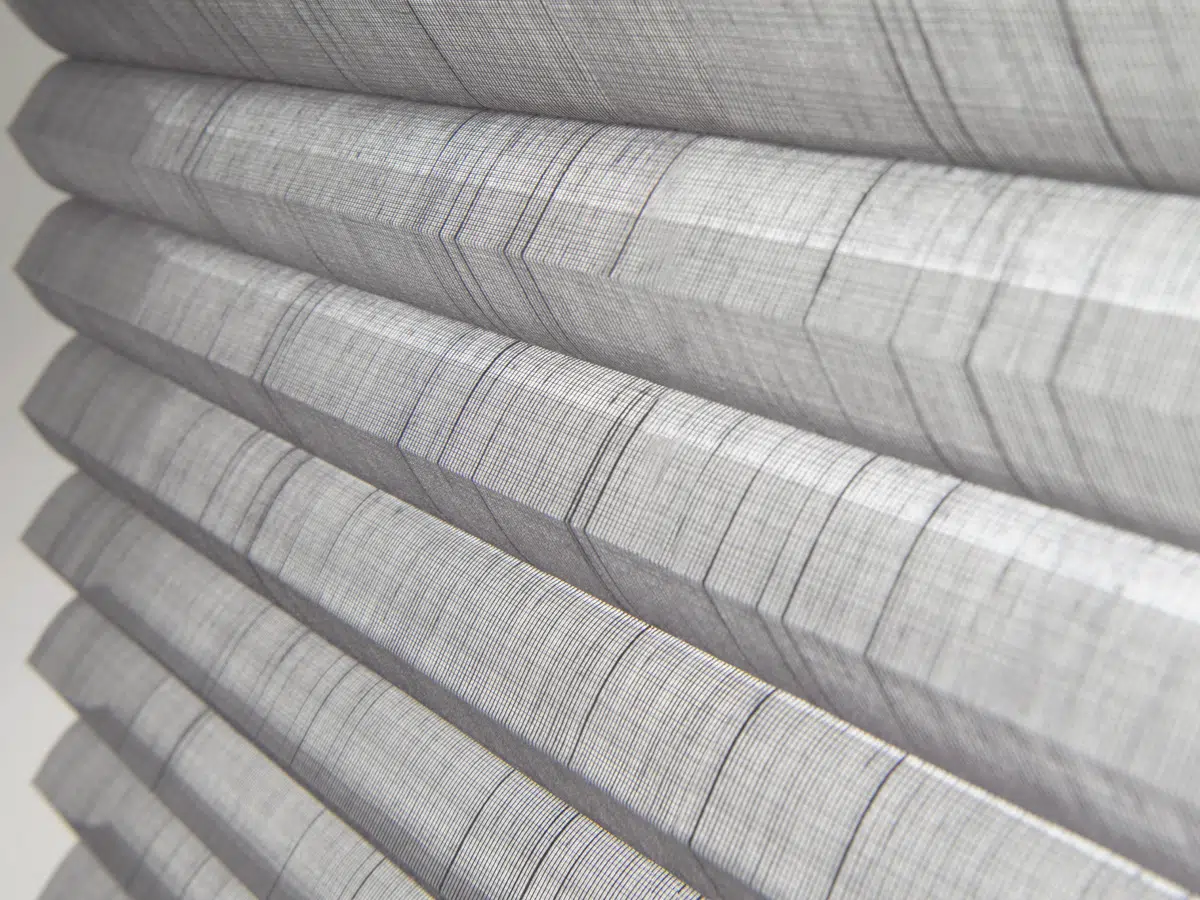 Fabric window treatments can range widely in price, depending on the type of fabric and the style of the treatment. Fabric window coverings can range anywhere from cascading drapery to pleated roman shades. For example, custom window treatments made from a luxury fabric like silk could cost a significant amount. In comparison, honeycomb shades that are made of polyester are generally less expensive than fabric treatments. Ultimately, the cost of fabric window treatments depends on a variety of factors, and they do not all trend towards one end of the price spectrum nor the other.
Composite Wood
Composite window treatments are another option that has become increasingly popular in recent years. Composite window treatments are made from a combination of materials, including wood. They offer a unique look that can add character to any room and are easy to maintain. But how expensive are composite window treatments relative to other window treatment options?
On average, composite wood shutters such as our Woodlore® line cost about 30% less than wood shutters like our Normandy® line, which makes them a more budget-friendly shutter solution. Although the cost of composite window treatments will depend on the custom options you choose, if you're looking for a unique and extremely durable window treatment that doesn't break the bank, composite window treatments might be a good option for you.
Types of Treatment Control
There's one more factor to consider— how you operate your window blinds or use them on a daily basis. Each option can impact the price of your window treatments to a fairly significant degree.
Manual
There are a wide variety of window treatment options available on the market today, ranging from traditional horizontal window treatments to high-end motorized window treatments. But what about manually operated window treatments? How do they stack up in terms of cost?
Generally speaking, manually operated window treatments and blinds are more affordable than their motorized counterparts. This is because they don't require any additional hardware such as motors or remote controls. Of course, the cost of manually operated window treatments and blinds will also depend on the specific product you choose. When it comes to manual options, it's really a matter of the relative cost of window treatment styles and materials.
Motorized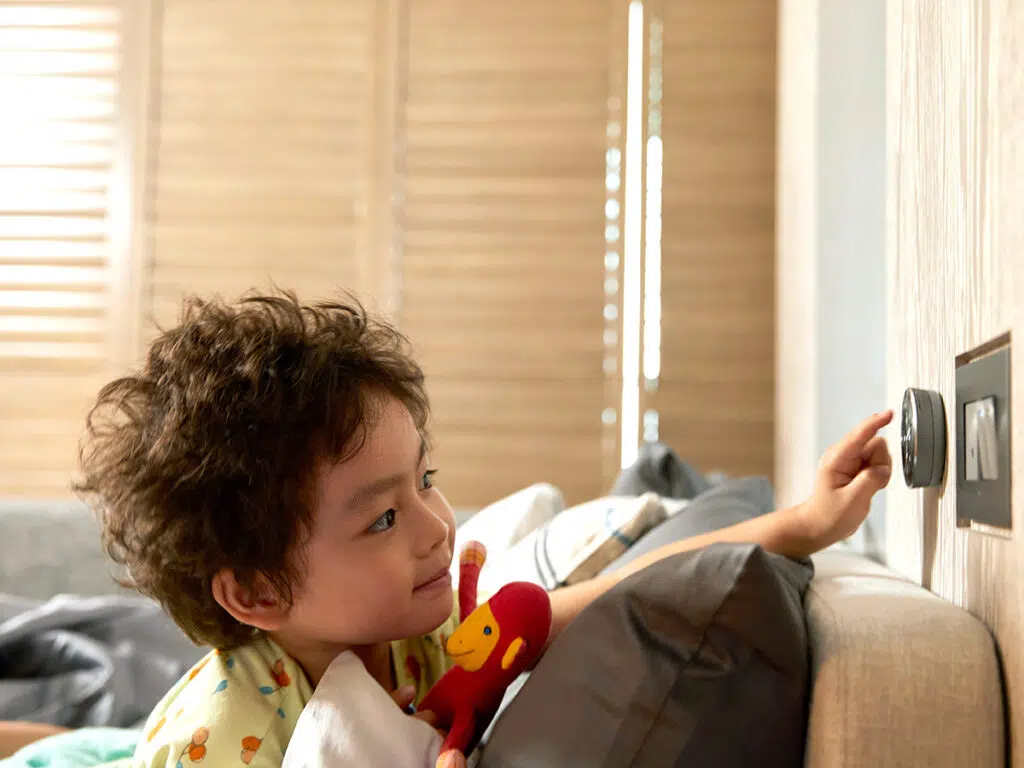 Motorized window treatments can be cost-effective, depending on the size of the window and number of window treatments intended to be purchased. The cost of motorized treatments such as motorized shutters varies, but is generally more expensive than other types of window treatments such as curtains or shades. However, motorized shutters offer many benefits that may outweigh the initial cost. For example, Norman® motorized shutters are very convenient and easy to use, especially for hard-to-reach windows or tall windows. They can be controlled with a remote or a mobile device, making it easy to adjust the light and privacy levels in a room even when you're away. In addition, motorized shutters are durable and long-lasting. With proper care, they can last for many years. For these reasons, motorized window treatments may be a good investment for those who are looking for high-quality and innovative window solutions.
Solar
Solar shades are a type of window treatment that helps to block out sunlight and heat offered in our Soluna™ roller shade line. They are typically made of a solar screen material that reflects ultraviolet (UV) rays back into the atmosphere. Solar shades can be specially tailored to windows or skylights, while offering a variety of colors and styles. In addition, solar shades can help to protect furniture and flooring from fading, and they can reduce glare on television screens and computer monitors. For these reasons, solar shades are an increasingly popular choice for windows and skylights due to their functionality relative to its price. Solar shades will skew towards the more affordable end, making them a great option if your home needs light control on a budget.
Finding Window Treatments for Your Budget
Regardless of your budget, you'll be able to find a window treatment for your needs in the Norman® online catalog. With so many factors to consider, there is no one-size-fits-all answer when it comes to choosing the best window treatment for your home. However, by taking the time to weigh your options, you can be sure to find the perfect solution for your budget and needs. Ultimately, the best way to find out how much window treatments will cost is to get a consultation from Norman® retail partners! They will be able to help you find the right window covering that both fits your home's interior necessities and your budget's expenses.