Whether it was with dolls, robots or stuffed animals, most of us probably have fond memories of playing by the window when we were children. For kids, the house is in not just a place to find warmth and security, but also of wonder.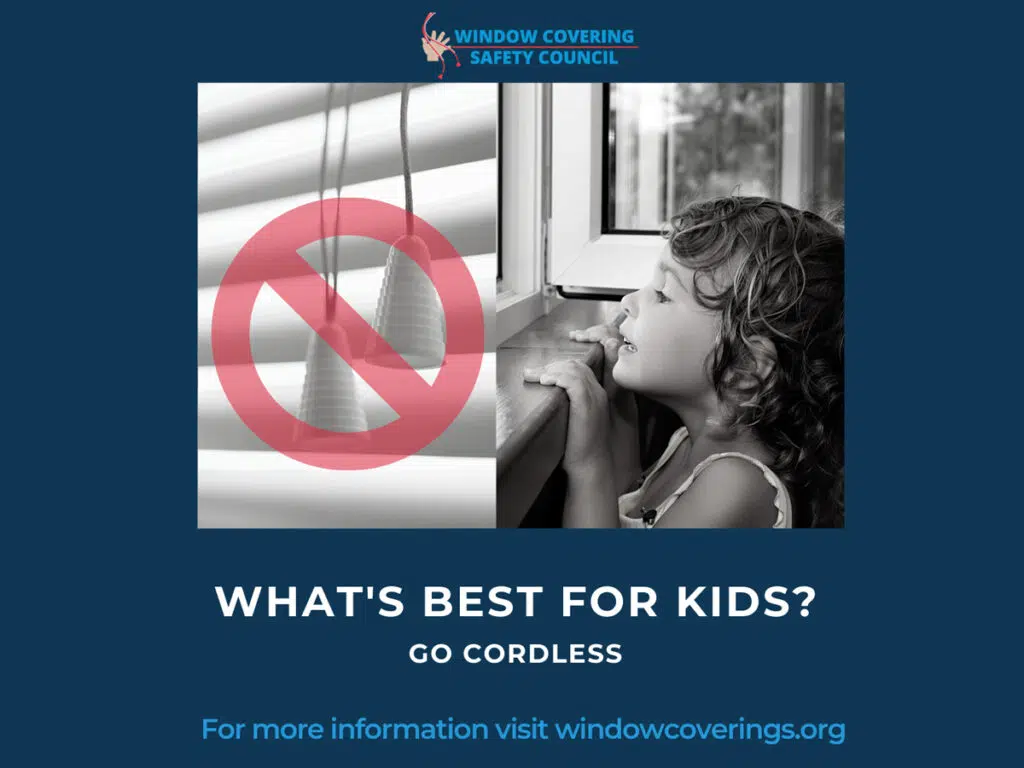 We may look back to those times with nostalgia, but the window area in particular has great potential for injury – or even death – for young children or pets. We would like to raise awareness about the issue of cord safety, and the importance of using "Best for Kids" certified cordless window coverings.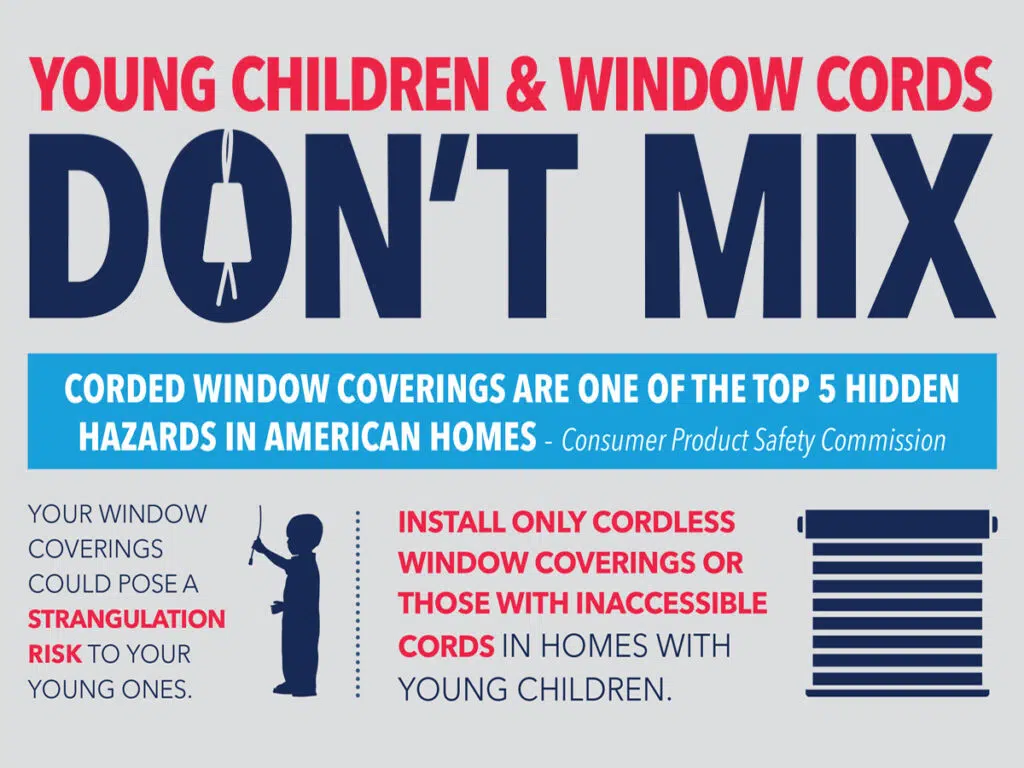 The potential risk of injury from using corded window coverings is an issue the U.S. Consumer Product Safety Commission classifies as one of the top 5 safety hazards in American homes today. Moreover, the Window Covering Safety Council highlights several common risks in using corded window coverings, and provides several helpful tips on how to make your home safer.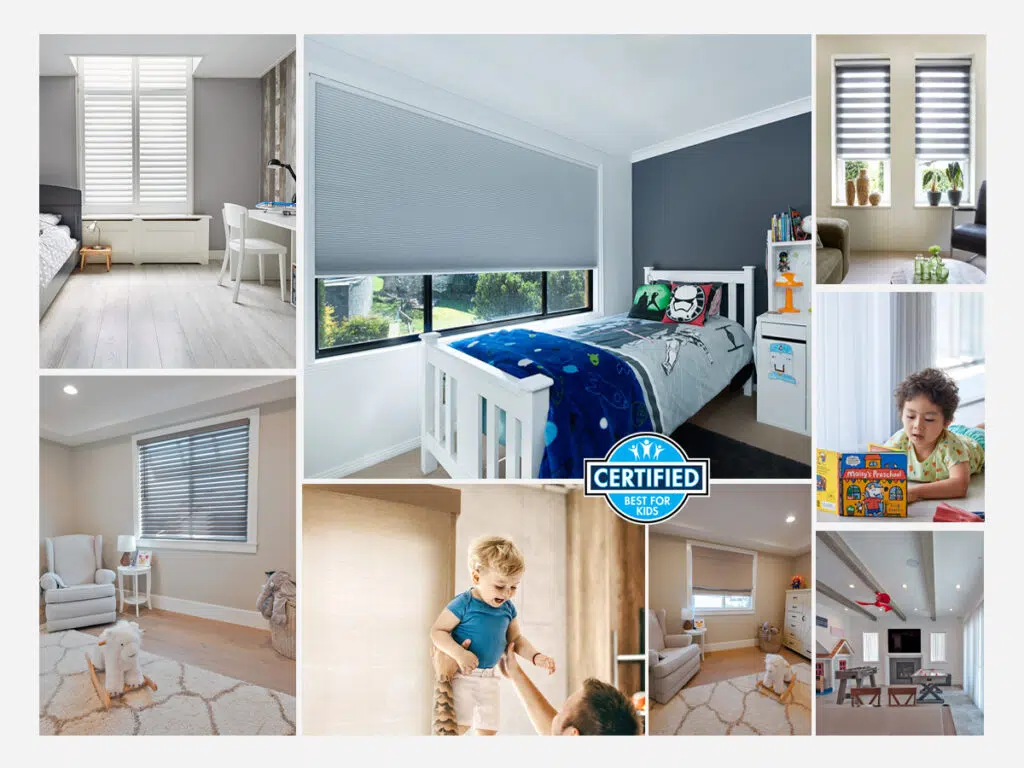 That so many injuries could have been prevented is regretful, but with cord-safe solutions such risks can be virtually eliminated. It entails checking all window coverings for exposed or dangling cords which can pose a strangulation hazard to infants and young children, as well as to cats and to dogs no matter how agile they are. But it's easy to avoid such risks: simply look for the light blue label and choose cordless certified "Best for Kids" window treatments, including (click on each product for more information):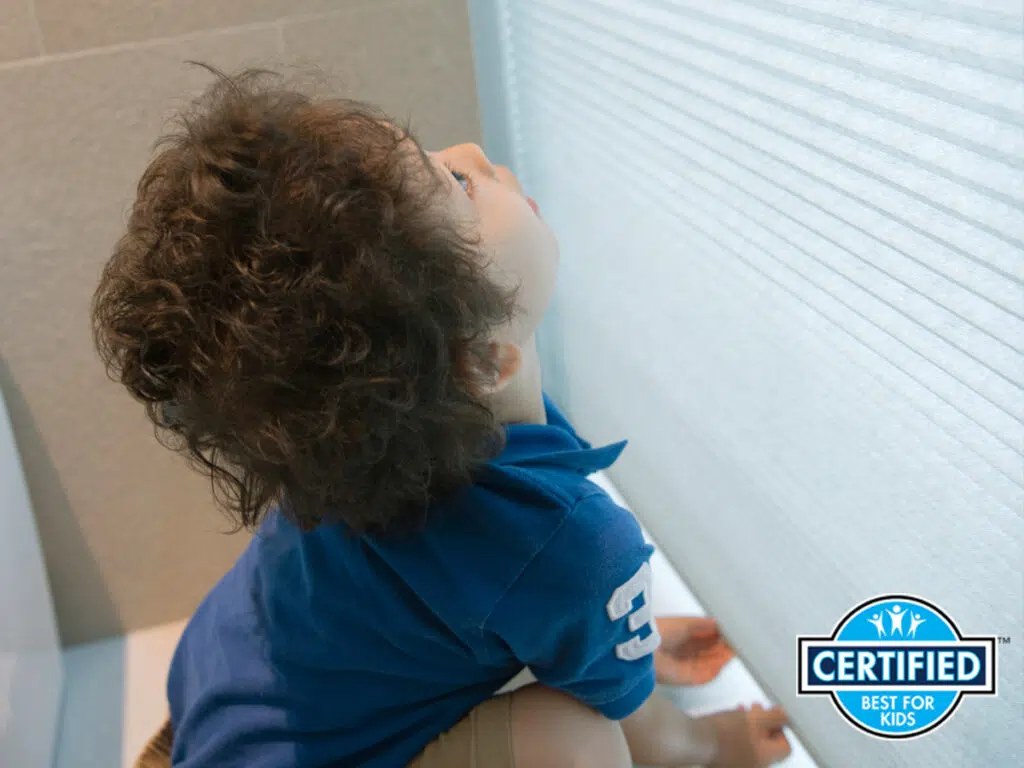 In addition to cord safety, Norman® designs and manufactures products enhanced with additional safety features:
All Norman® products are free from lead and soluble heavy metals such as cadmium and arsenic.  They also meet or exceed international standards for off-gassing of harmful chemicals.
Flame resistant fabric options are available in our roller and honeycomb shade collections.
Our PerfectTilt™ motorized shutters have an "Auto Brake" safety feature to stops the shutter from closing if it encounters an obstruction, such as a child's hand.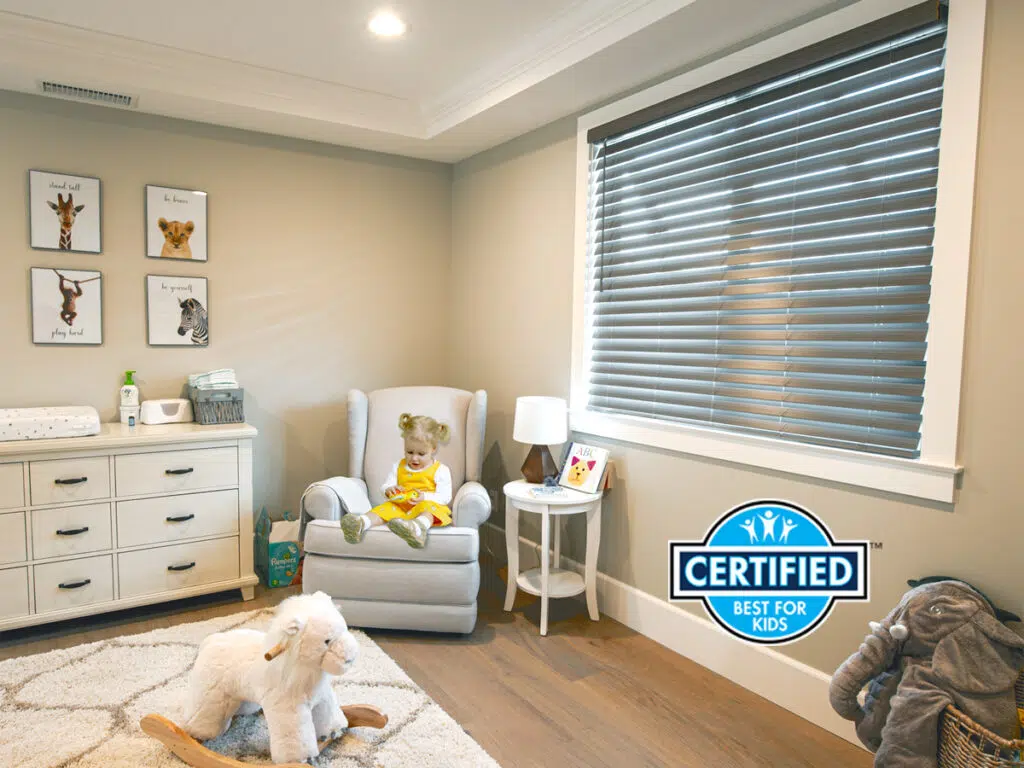 At Norman®, we commend the efforts of all those who are bringing awareness to safety in window coverings and around the house in general.  We will always be committed to window coverings safety and will continue to support research and development to make window treatments safer. All Norman® products, including our shutters, honeycomb shades, roman shades, roller shades, sheer shades, and assorted blinds, have cordless options that have been certified WCMA "Best for Kids". Look for the light blue label for added peace of mind.
More information from the Window Covering Safety Council and their list of child-proofing suggestions can be found here.