Custom blinds and shades are timeless window coverings, a favorite pick of interior designers. But did you ever wish you didn't have to manually adjust them each day and fiddle with troublesome tangled cords? If you have them throughout the house it can become quite a chore!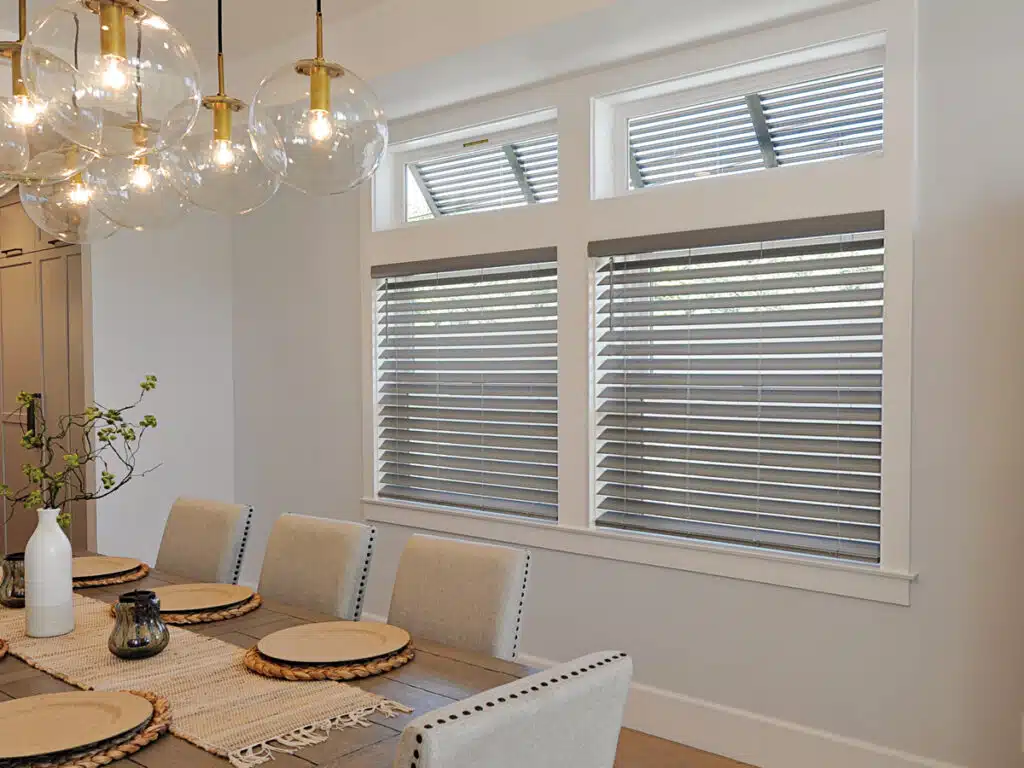 Enter cordless blinds and shades, the innovative technology that makes window covering control effortless and safe. Cordless window treatments make a home more inviting while providing light control and privacy. Norman® cordless window treatments make use of cutting-edge technology to provide the utmost convenience and long-term performance without compromising on style.
It's easy to see why cordless blinds and shades are a growing must-have trend when designing a space!
What Are Cordless Window Treatments?
By definition, cordless shades are shades with no free-hanging cords used to control the window treatment. Instead, they use concealed cords that allow you to raise or lower them effortlessly.
Similarly, cordless blinds are also operated without free-hanging cords. Using the wands, you can open and close the slats to adjust the light easily. 
Cordless blinds and shades are topping the 2023 window coverings trend list due to their phenomenal safety, convenience, and style benefits. Learn more about how to operate a cordless system, and which style is best for your unique needs.
How do cordless blinds and shades work?
Why settle for standard blinds, outdated drapes, or generic curtains when modern cordless window coverings have so much to offer? 
Cordless shades run on a special cordless mechanism. It typically entails a spring-loaded system that allows you to raise and lower the shade with minimal effort. Cordless blinds come with a convenient tilt operation that can be operated with a wand. It's easy to open and close them, as well as adjust how much light you want in the room.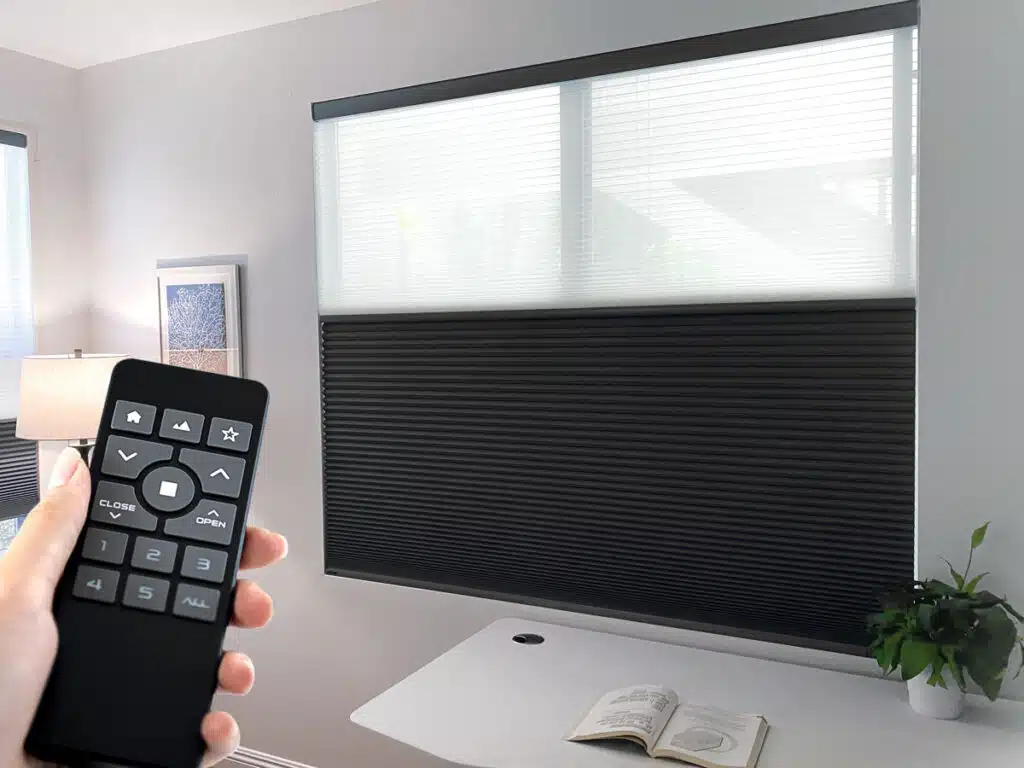 Norman® cordless technology features innovative designs and the highest safety standards. Our Norman® Smart Motorization option is a premier cordless operating system for your favorite shades. It's a quiet system with a convenient RF remote to allow for seamless adjustments from anywhere in the home. Through the innovative award-winning wireless charging wand, you can recharge your shades with ease.
What Are Their Benefits?
Wondering if cordless window treatments are worth the investment? Check out all the pros of upgrading: 
Material's quality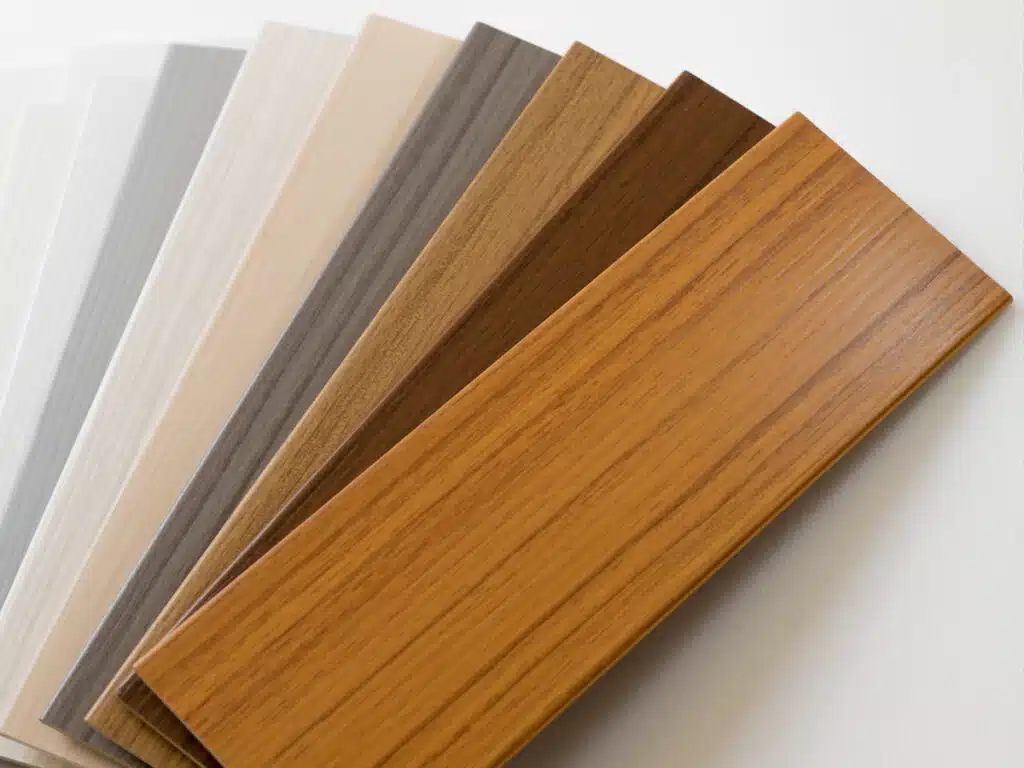 Materials matter. Norman® cordless shades and blinds are crafted from the highest-grade fabrics, hardwood, and faux wood. Our window treatments are built to last a lifetime, and offer many years of worry-free operation.
Safety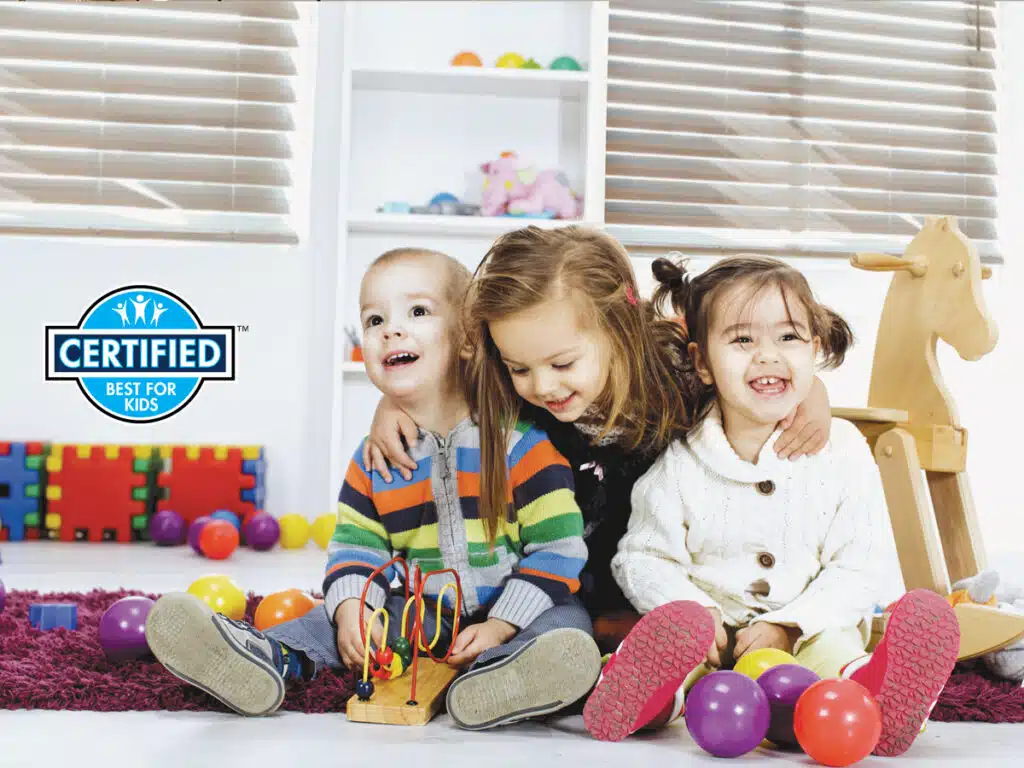 Cordless options keep children and pets safe from injury or strangulation risks caused by standard free-hanging window cords. Motorized window shades can also offer a sense of security with routine adjustments to simulate a presence in the home, even when you're away.
Style & Design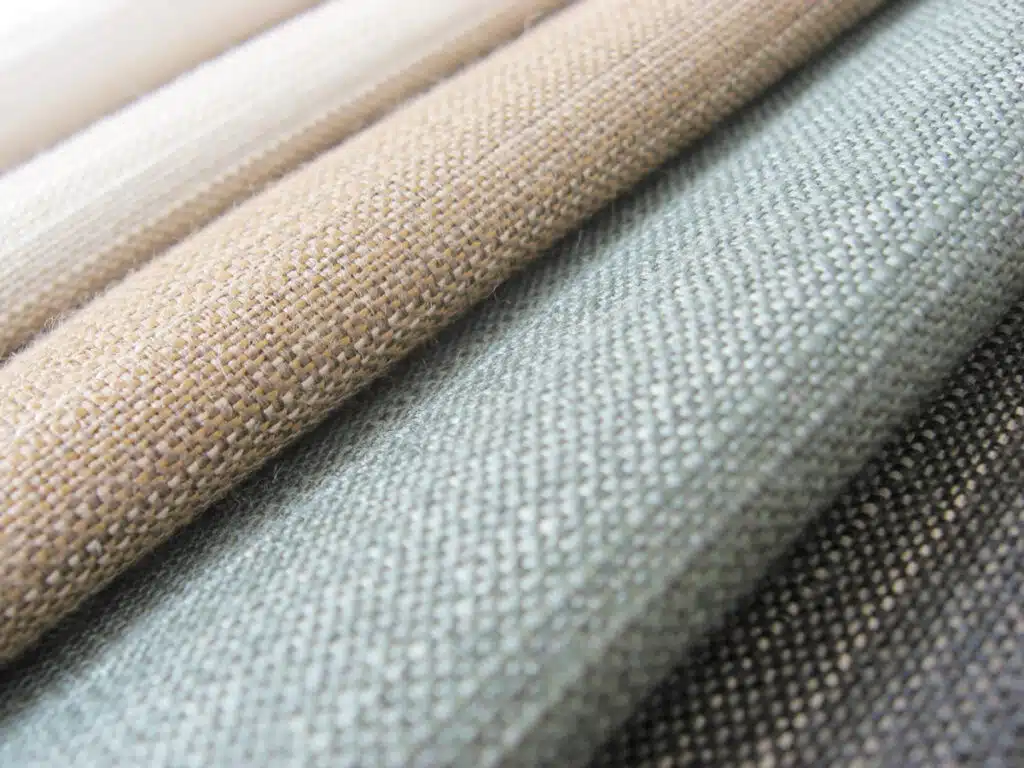 Clean lines and modern silhouettes are trending for window coverings in 2023. Cordless window treatments are an easy way to upgrade your home's style with minimal effort. Norman® offers over 500 luxury fabrics, unique textures and colors for you to choose from so you never have to sacrifice style for function.
Convenience
Say goodbye to outdated, dangerous cords and cumbersome wands. Cordless blinds and shades make it easier than ever to customize how much light enters your room. And with Norman®'s next-gen lifting technology, they're super easy to operate!
Do I need cordless window coverings?
Although cordless window blinds and shades are advantageous in most settings, there are a few circumstances in which they might not be the best option. Here are a few important details to consider:
Window size: if your window exceeds 84 inches in width, it could require two people to evenly adjust cordless blinds or shades due to their size and weight.
Window placement: if your window's access is limited in some way, for example, if it is behind the living room couch, it will be difficult to reach and release the bottom rail. Restricted access will limit your maneuverability, unless you opt for motorization. 
Besides these restrictions, cordless blinds and shades are great options for any room. Many homeowners invest in automatic lift systems so that even wide, tall windows or hard-to-reach windows can be adjusted easily, not to mention the ability of adjusting multiple windows with the press of a button.
Improving Your Home's Appearance with Cordless Blinds
With their unparalleled smoothness, simple operation, and ease of use, Norman® cordless blinds are unrivaled on the market. Moreover, they have been certified "Best for Kids", providing extra reassurance to parents with small children.
Our revolutionary SmartPrivacy® technology is a game-changer for cordless horizontal blinds. Unlike other products, SmartPrivacy® blinds offer enhanced privacy with concealed route holes and minimal light leakage.
Ultimate™ Faux Wood Blinds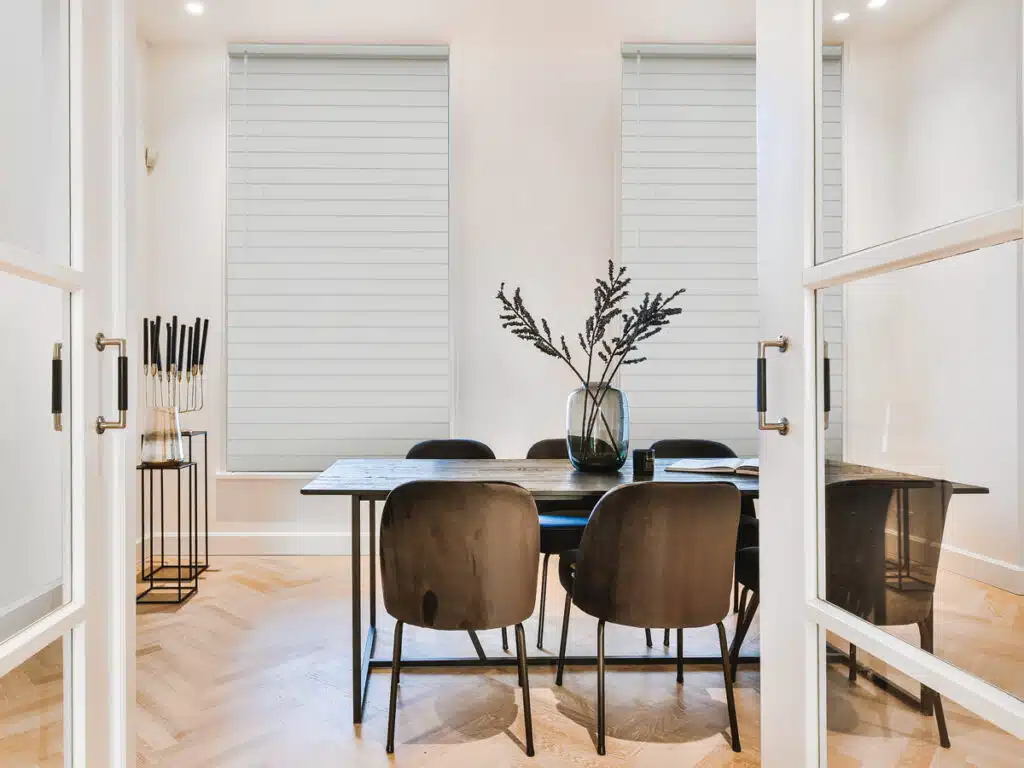 Ultimate™ cordless blinds provide maximum light control and optimal privacy. New innovative features such as the exclusive pivoting bottom rail combined with the award-winning patented SmartPrivacy® technology have yielded the best blind in the market.
Sought after for their modern style and affordable price point,  Ultimate™ Faux Wood Blinds are a top choice for cordless blinds because they never warp or fade. Their durable and easy-to-clean materials are ideal for bathrooms, kitchens, and other high-traffic rooms. 
Cordless Normandy® Wood Blinds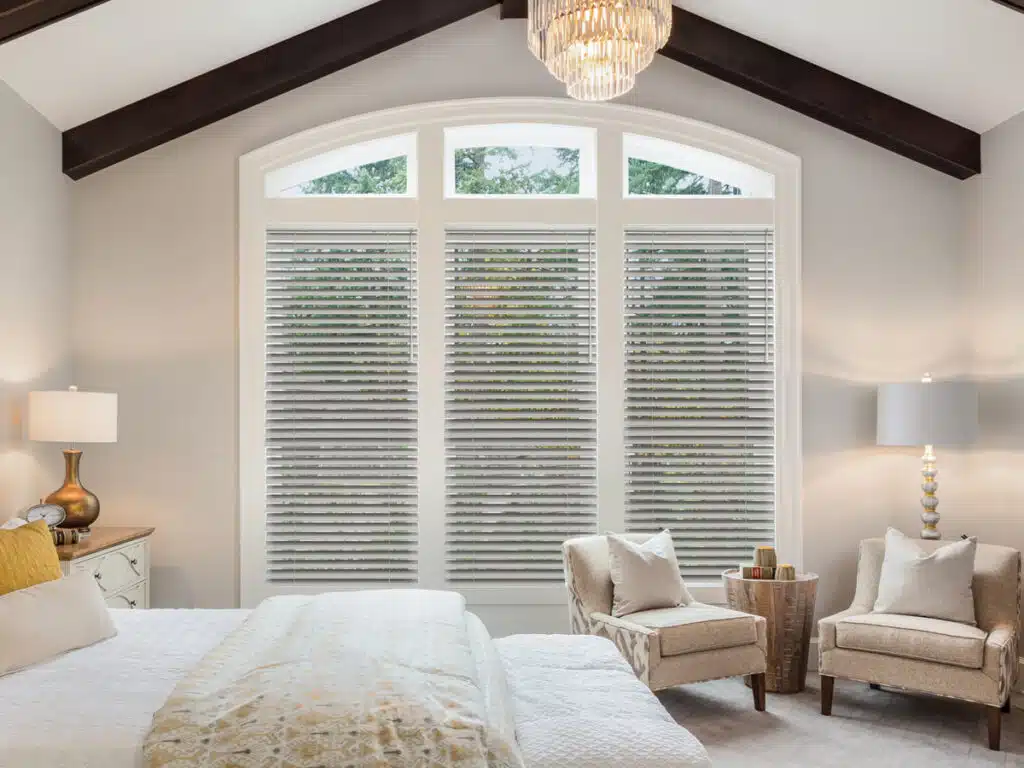 Discover natural elegance with cordless Normandy® Wood Blinds featuring quarter-sawn wood. Our distinctively grained and eco-sourced blinds provide elegance and quality that's immaculately refined. Innovative SmartPrivacy® design strategically places route holes at the back of each slat, thus dramatically reducing light leakage and upgrading privacy. Slats close more tightly and stay in place, think of them as blinds reimagined! 
Our Options for Cordless Shades
From cellular shades to roller shades, Norman® offers a great selection of cordless shades, all of which are state-of-the-art and safe for the little ones in the family!
Portrait™ Honeycomb Shades
These popular cellular shades are a customer favorite, due to their energy-saving features and modern design. Our innovative SmartRise™ cordless lift system enables the easy raising and lowering of the shade. The reliable, self-leveling shade is Certified "Best for Kids" for its safe operation.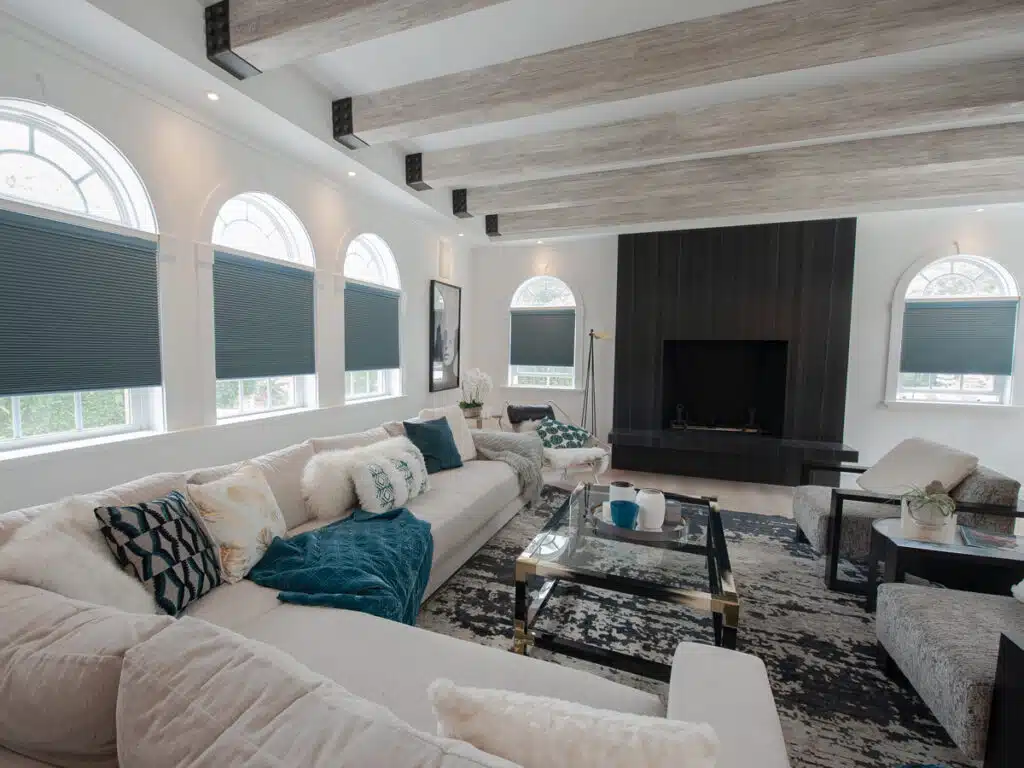 Portrait™ Honeycomb Shades come in three flexible light control options: sheer, light filtering, and room darkening, so you can customize how much natural light you allow in. They also can be equipped with convenient Norman® Smart Motorization. Plus, our cordless shades contain no harmful chemicals and free of VOCs, making them a great choice for eco-friendly homes! 
Soluna™ Roller Shades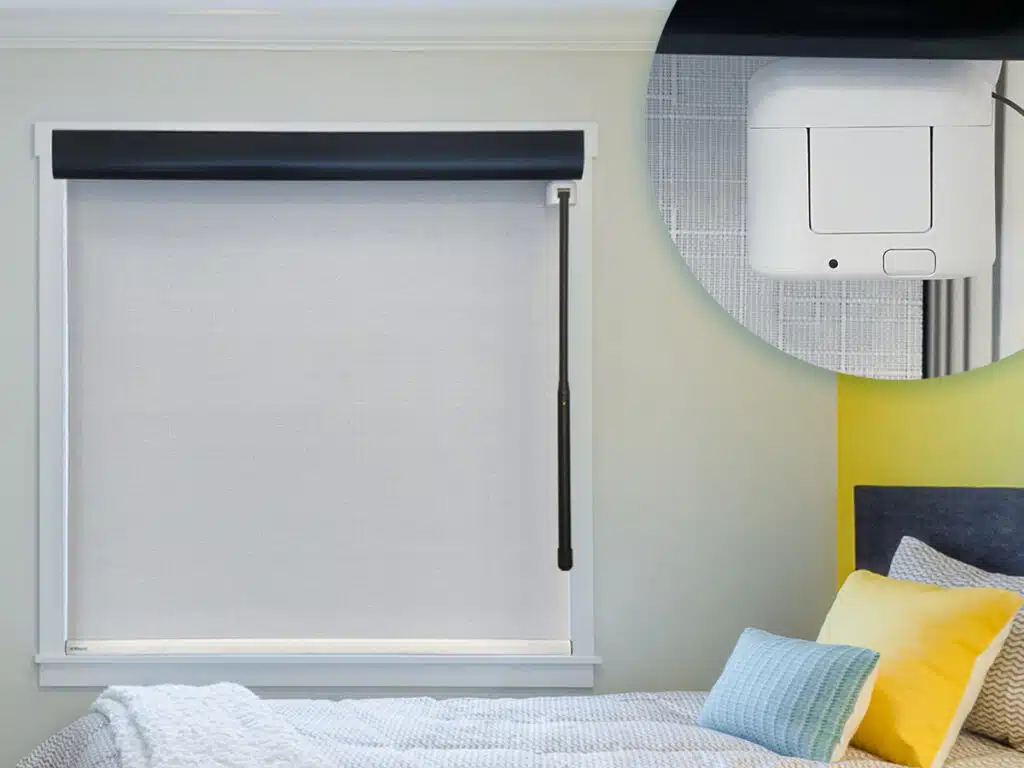 Roller shades have many benefits such as their room darkening and glare-reducing capabilities. The simple yet stylish design of our Soluna™ Roller Shades makes them a great choice for any room in your house, while a rainbow of on-trend fabrics ensures that you find one that perfectly matches your décor! Our exclusive child-safe and pet-safe PrecisionLift™ cordless technology is the best on the market and the addition of Norman® Smart Motorization can create even more convenient control opportunities. Style and function come together in our cordless roller shades!
Find Your Perfect Cordless Solution
Whether you opt for the classic look of horizontal blinds or decide to upgrade your window functionality with motorized shades, you can find the perfect cordless window treatment for your home with Norman®. Our team of partnered retailers are ready to provide expert consultation so you can find what fits best for your needs! Contact one today to get started on your next cordless window treatment project!