Window shutters are a popular choice for kitchens, living spaces, and bedrooms. They offer insulation, increased privacy and light control, and timeless style. The two most popular materials are wooden shutters and composite (synthetic) shutters. So, which window treatment is better?
Each shutter type has its pros and cons. We'll review the defining characteristics of both so that homeowners can make an informed decision and purchase window shutters that are best suited for their style and space.
What are Wood Shutters?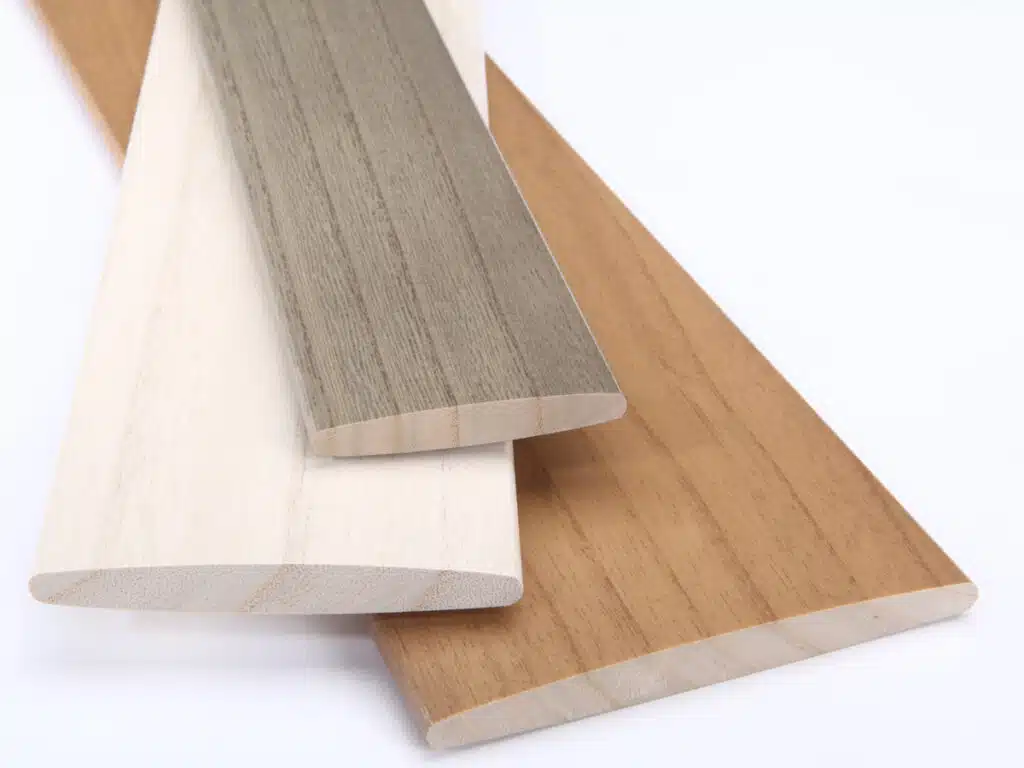 Known for their classic natural beauty, wood shutters are crafted from natural wood like cedar, pine, or basswood. They offer a timeless aesthetic and come in a variety of finishes. Wood shutters are commonly used in modern, traditional, and contemporary designs in spaces such as living rooms, dining rooms, and bedrooms.
Advantages of wood shutters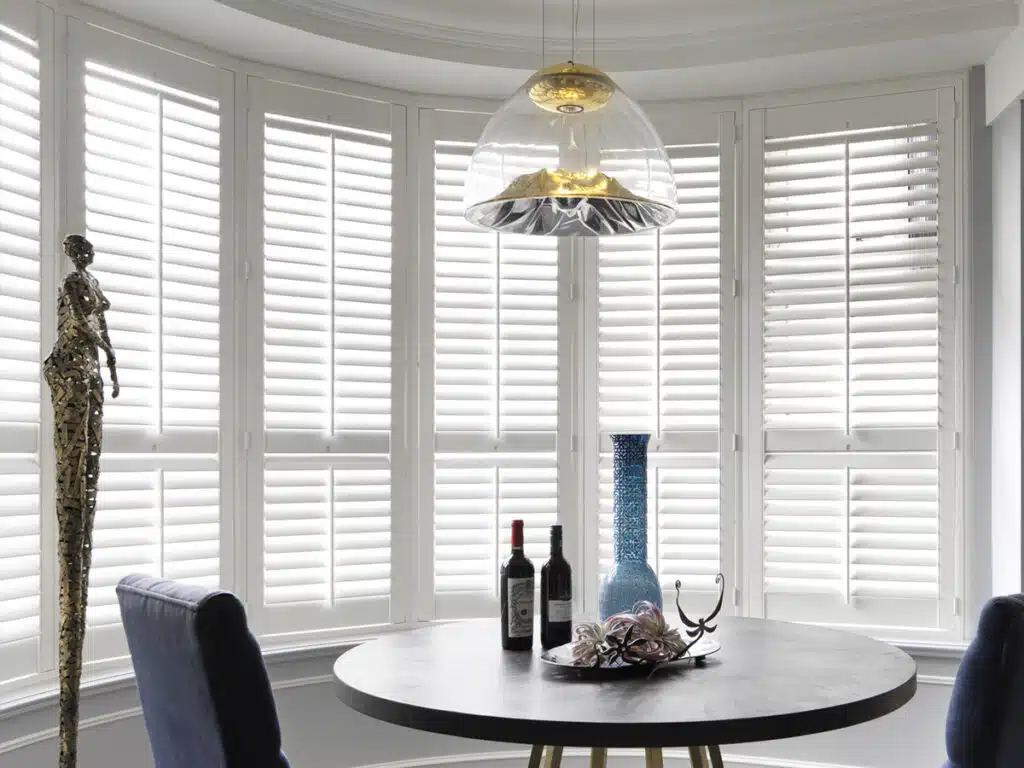 One of the major advantages of real wood shutters like Norman®'s Normandy® shutters is the level of customization that they offer. Wood shutters can be easily tailored to fit any window or door shape and size, as well as being painted or stained any color you wish. This means unlimited style options for customers with regular windows, bay windows,  arched windows, French doors, or even sliding doors – the possibilities are endless!
Additional advantages include:
Durability:

Wood shutters are durable and if built properly can last for years with regular cleaning and maintenance.

Easy care:

Wood shutters require minimal upkeep, as they only need to be wiped down every few months.

Style:

Wood shutters offer a timeless aesthetic that will add sophistication to any space.

Motorization:

Wood shutters can be

motorized

for added convenience!
Disadvantages of wood shutters
The main disadvantage of wood shutters is that they are significantly more expensive than composite shutters. For example, hardwood shutters may cost on average 35% to 50% higher than composite shutters.
Another disadvantage of wood shutters is that they are susceptible to moisture. If not treated and sealed properly, wood shutters can easily absorb moisture and may warp or crack over time.
What are Composite Shutters?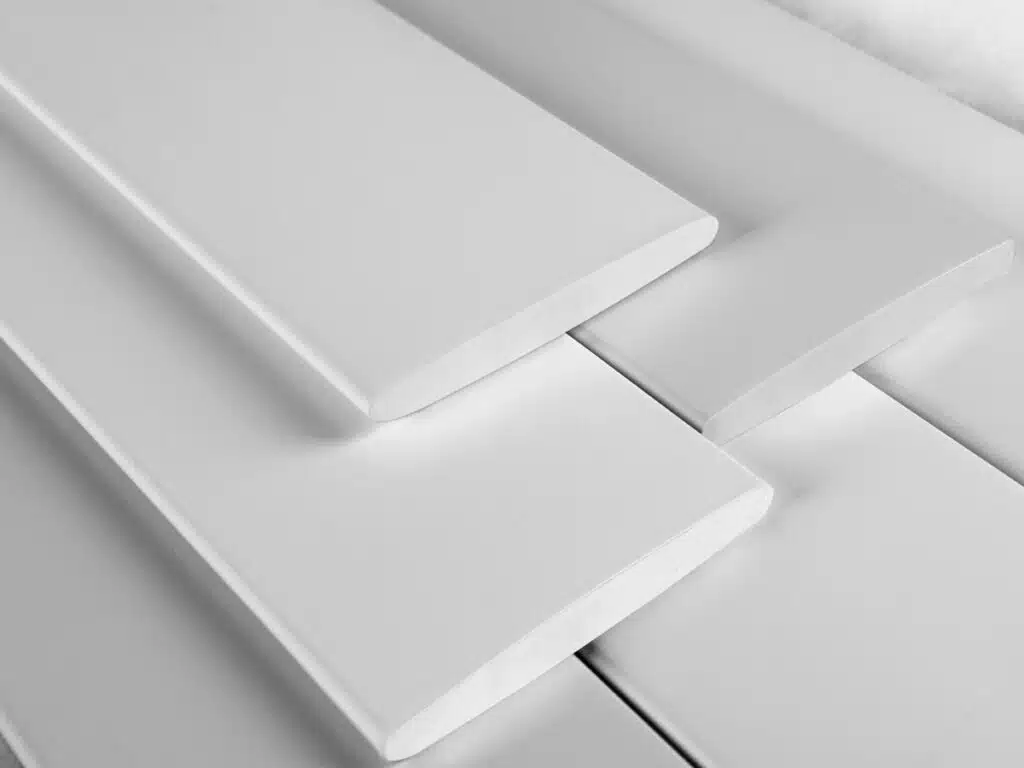 Composite shutters offer the look of wood and are crafted from advanced wood composite materials. They are incredibly durable, easy to clean, and available in a variety of styles and colors. They are commonly used anywhere but particularly in bathrooms, kitchens, and any other room that may be exposed to moisture.
Advantages of composite shutters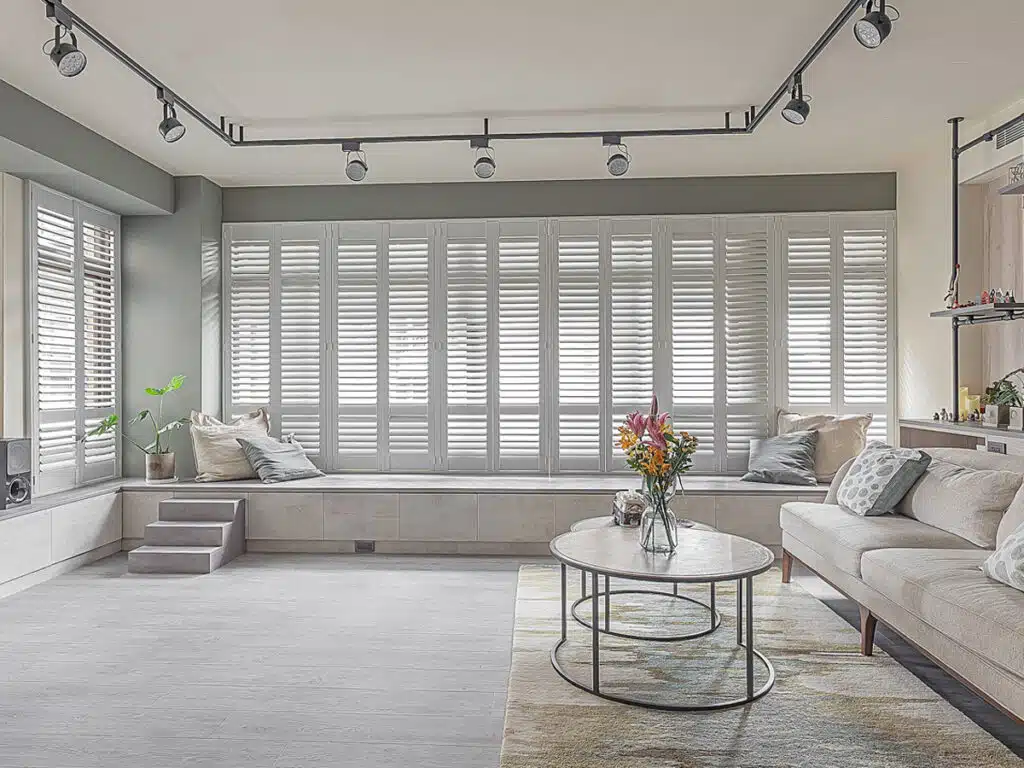 The key advantage of composite shutters is their unparalleled strength. Powerfully engineered with technologically advanced materials, Norman® 's Woodlore® Shutters are handcrafted to last a lifetime. Woodlore® Shutters are more stable and robust and are stronger than solid wood shutters, free from any of wood's naturally occurring imperfections.
Additional advantages include:
Budget-friendly: Composite shutters are typically less expensive than wood.

Easy care: Composite shutters require little maintenance and can be easily wiped down with a damp cloth.

Suitable for anywhere in the home
Disadvantages of composite shutters
Although they may look like real wood, composite shutters usually come in a smaller assortment of colors and styles. In addition, composite shutters are usually heavier than wood shutters.
Which Should You Choose?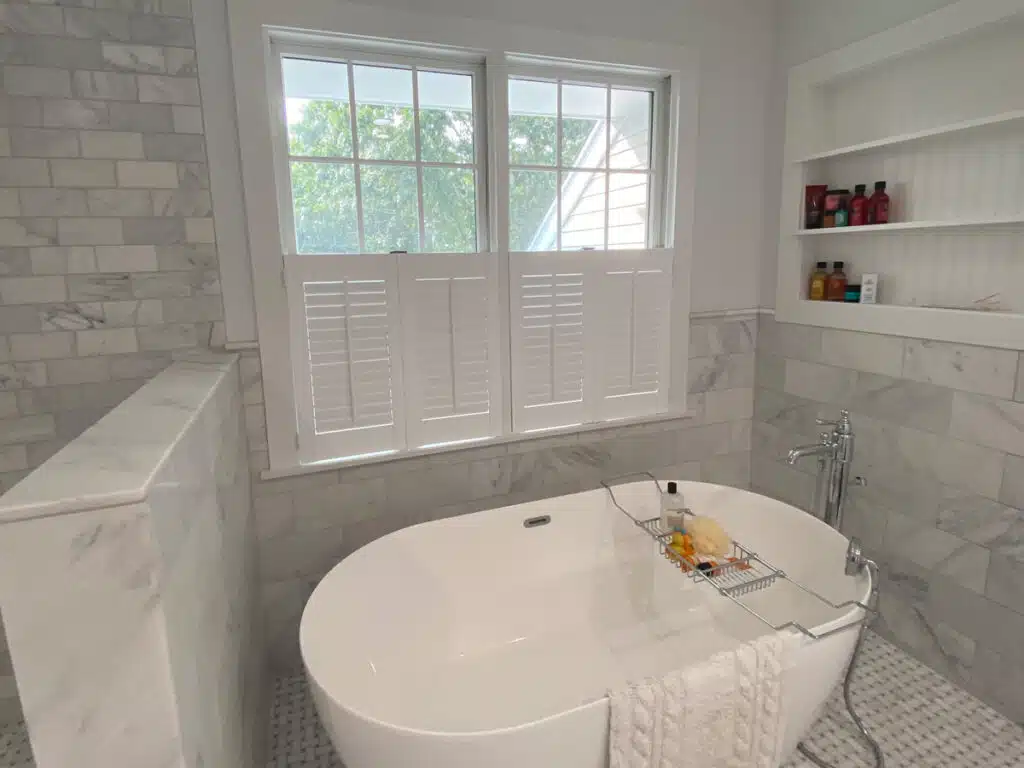 Composite and wood shutters both offer unique characteristics. As you begin to narrow down your choices, there are a few important factors to consider. First, determine the needs of your window and space. For a timeless look, Woodlore® Shutters are your budget friendly choice with unbeatable value. For high moisture areas, such as bathrooms and kitchens, you would benefit from the waterproof option available in Woodlore® Plus Shutters.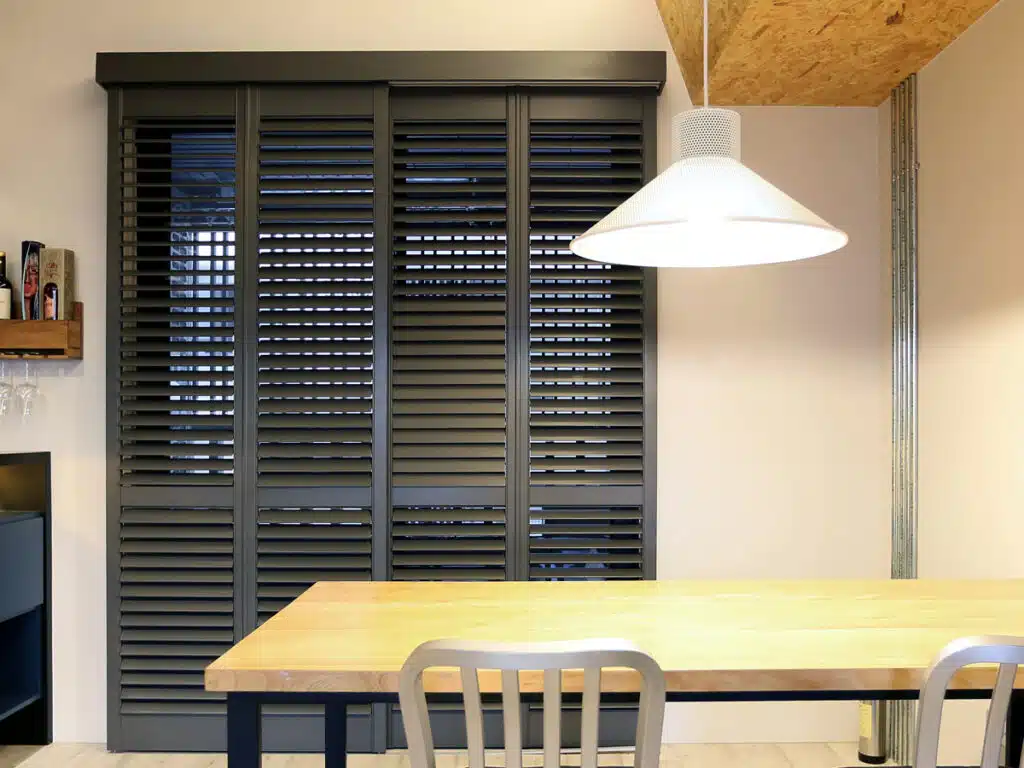 Secondly, how wide or tall is your window? How much customization do you need? Made from premium hardwood, Brightwood™ and  Normandy® Shutters are a good option for highly customized looks. If you have a very clear vision or interior design aesthetic to execute, wood shutters may be a better option. 
Finally, consider your budget. Wood shutters generally cost more than composite shutters, but provide a timeless aesthetic that will last many years with proper care and maintenance. 
The best option to decorate your home is Norman® Window Treatments
All Norman® Shutters are backed by our limited lifetime warranty. We build quality into every shutter to ensure long-term performance and value. The result is a trouble-free product ownership experience. Don't wait, browse Norman®'s wide selection of custom shutters for your home today! 
Frequently Asked Questions
Q: What are wood shutters?
A: Wood shutters are crafted from real wood and offer a timeless look that lasts for many years. They are designed to be installed on the interior of windows and provide several functional and aesthetic benefits. Wood shutters typically consist of a frame with horizontal louvers that can be adjusted to control the amount of light entering a room. They come in either painted colors or stains. 
Q: What are composite shutters?
A: Composite wood shutters, also known as engineered wood shutters, are a type of window covering made from a combination of wood fibers and advanced composite materials. They are designed to mimic the appearance and characteristics of traditional wood shutters while offering increased durability and resistance to common issues associated with natural wood. They are easy to care for, and popular for use in kitchens and bathrooms.
Q: What's the main difference between wood and composite shutters?
A: The main difference between wood and composite shutters is their different materials. Wood shutters are crafted from real wood while composite shutters are made of advanced composite materials.
Q: Which should I choose?
A:  Ultimately, the decision comes down to personal preference. Consider the needs of your window and space, how much customization you need, and your budget when making your selection.