Blinds have been a popular option for kitchens for years.  Increasingly, kitchens are the central hub of a house where cooking, eating and entertaining are conducted.  Given their increased significance home owners are even more focused on their appearance and window treatments play an important role in the overall décor.
When considering the appropriate kitchen window treatment many options are available and it's not necessary to compromise fashion for practicality.  Norman®'s patented SmartPrivacy® faux wood blinds are a great option because they are attractive, durable, moisture resistant and easy cleaned.
SmartPrivacy® Faux Wood Blinds
Designed for today's lifestyles with unmatched durability, performance and style.  Learn more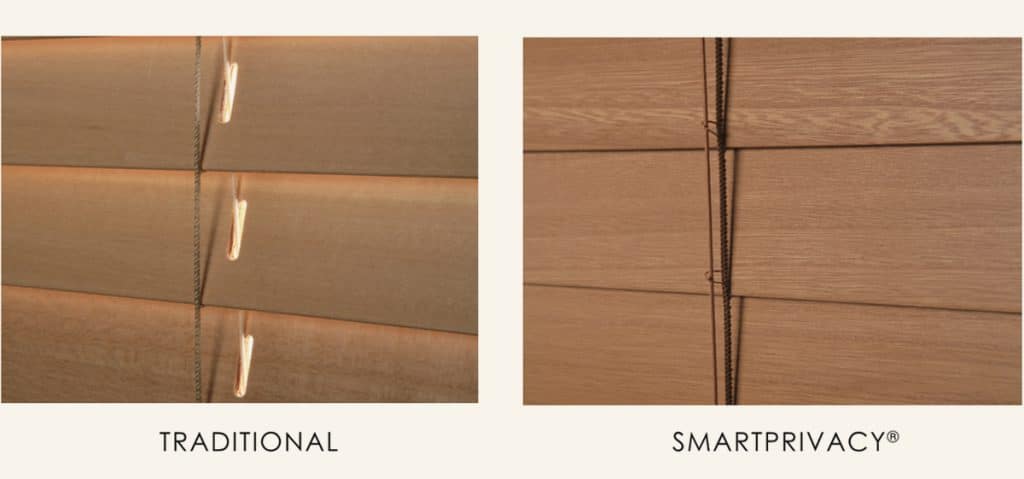 The patented SmartPrivacy® technology provides tighter closure and concealed route holes for more privacy and less light leakage.
Our Ultimate™ Faux Wood Blind takes light control and privacy to the next level by also incorporating an exclusive bottom rail that pivots 90 degrees when closed to align with the slats and offer the tightest closure in the market.
Where water and moisture aren't a concern, opt for our Normandy® blinds that incorporate the same patented SmartPrivacy® technology and offer the rich elegant look and feel of real wood.
SmartPrivacy® Normandy® Wood Blinds
Discover natural elegance with Normandy® Wood Blinds featuring quarter-sawn wood.  Our distinctively grained and eco-sourced blinds provide elegance and quality that's immaculately refined.   Learn more
For a cleaner look while also ensuring child and pet safety choose our Performance cordless operation.
Synchrony™ Vertical Blinds
A refinement on an iconic solution, Synchrony™ combines the traditional practicality of vertical blinds with the superior light blocking ability and refined modern look of our award-winning Aileron headrail.  Learn more
But you aren't just limited to blinds in your kitchen.  Show off your design flair by choosing from several popular Norman® window treatments including our Norman® Shutters, Centerpiece™ Roman Shades, Portrait™ Honeycomb Shades, Soluna™ Roller Shades and PerfectSheer™ Shades. Each of these choices can handle the demands a kitchen presents with style.
Explore each of our window treatment options designed for today's kitchens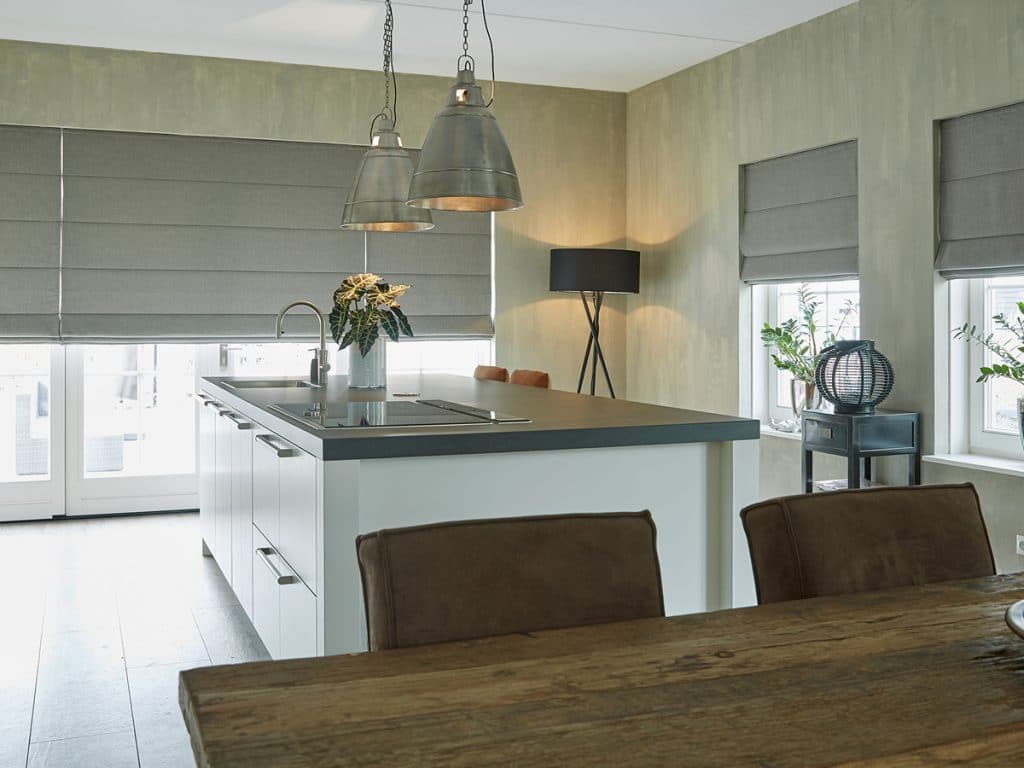 Roman shade
Learn more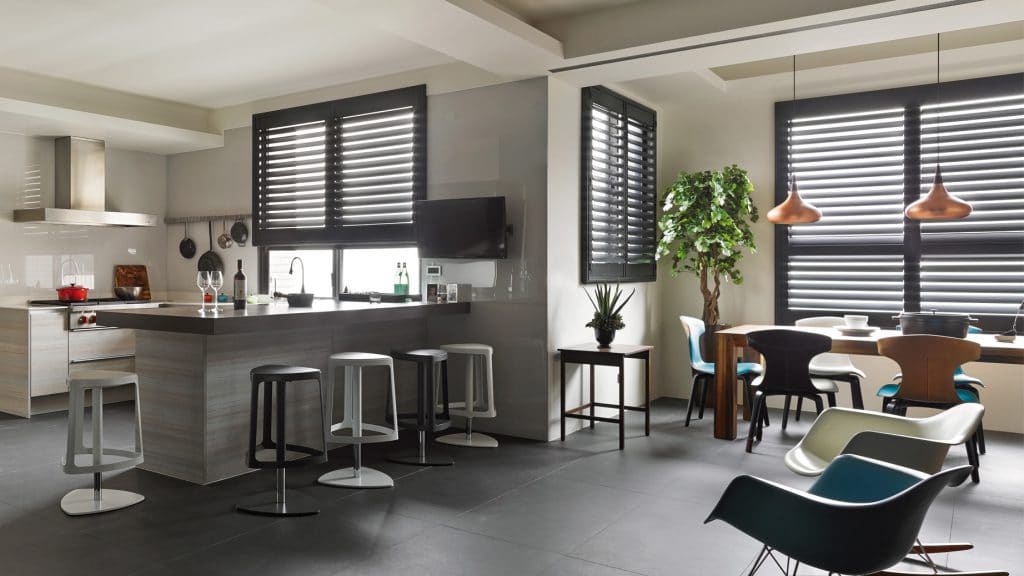 Woodlore shutter
Learn more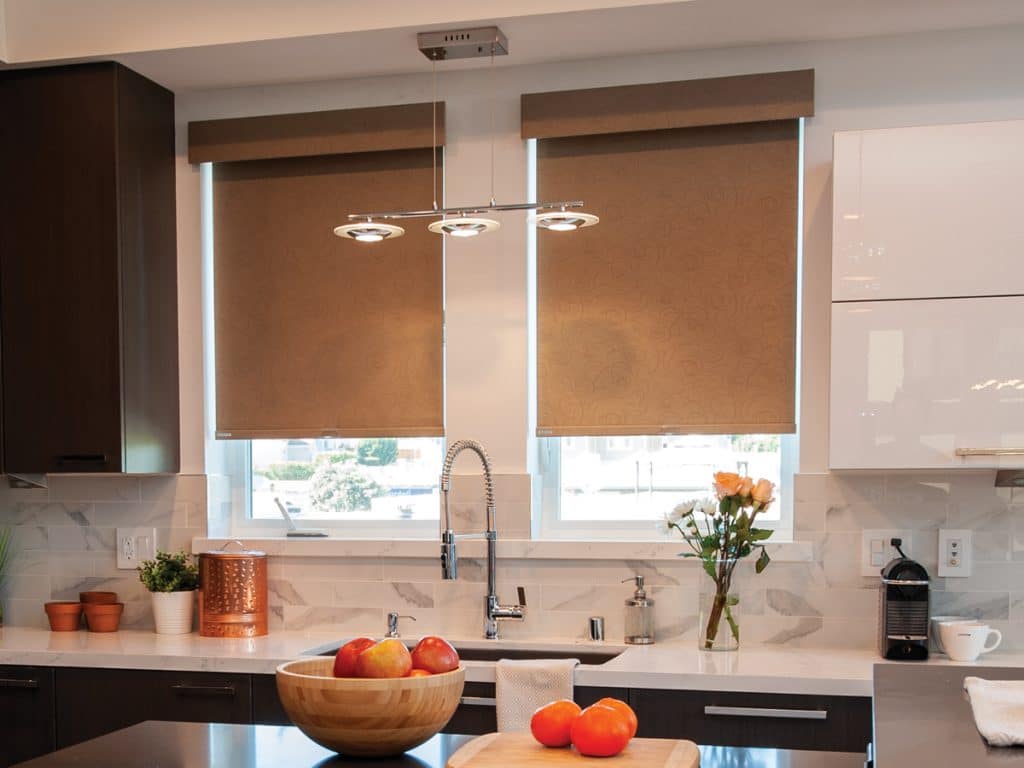 Soluna roller shade
Learn more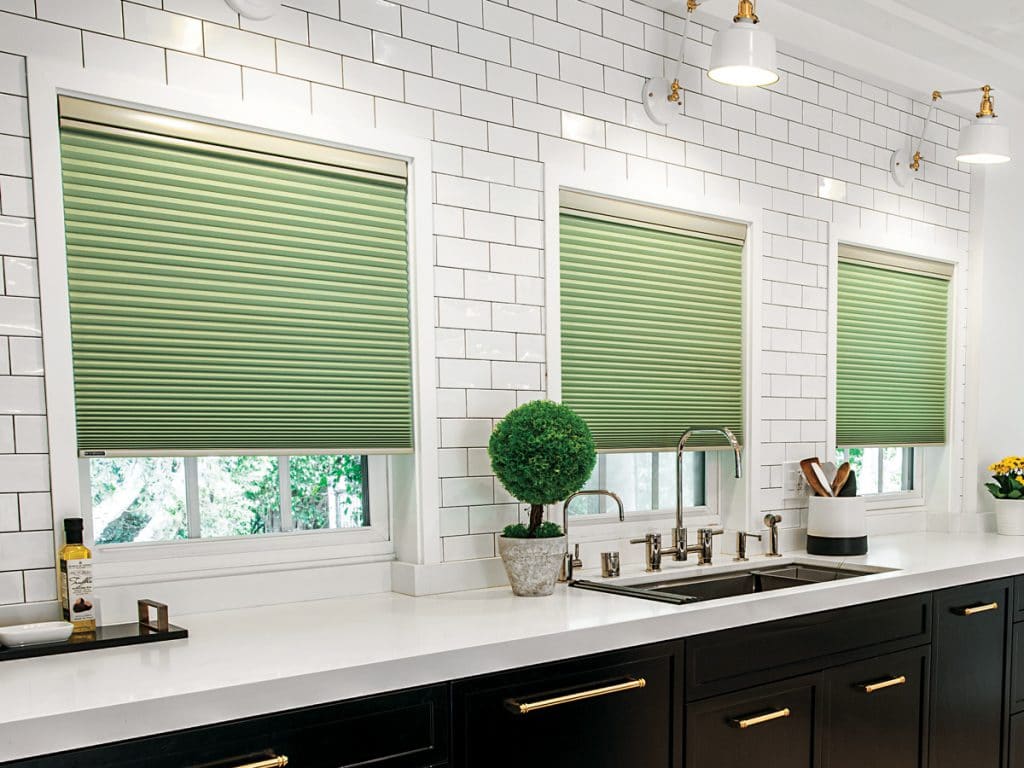 Portrait Honeycomb
Learn more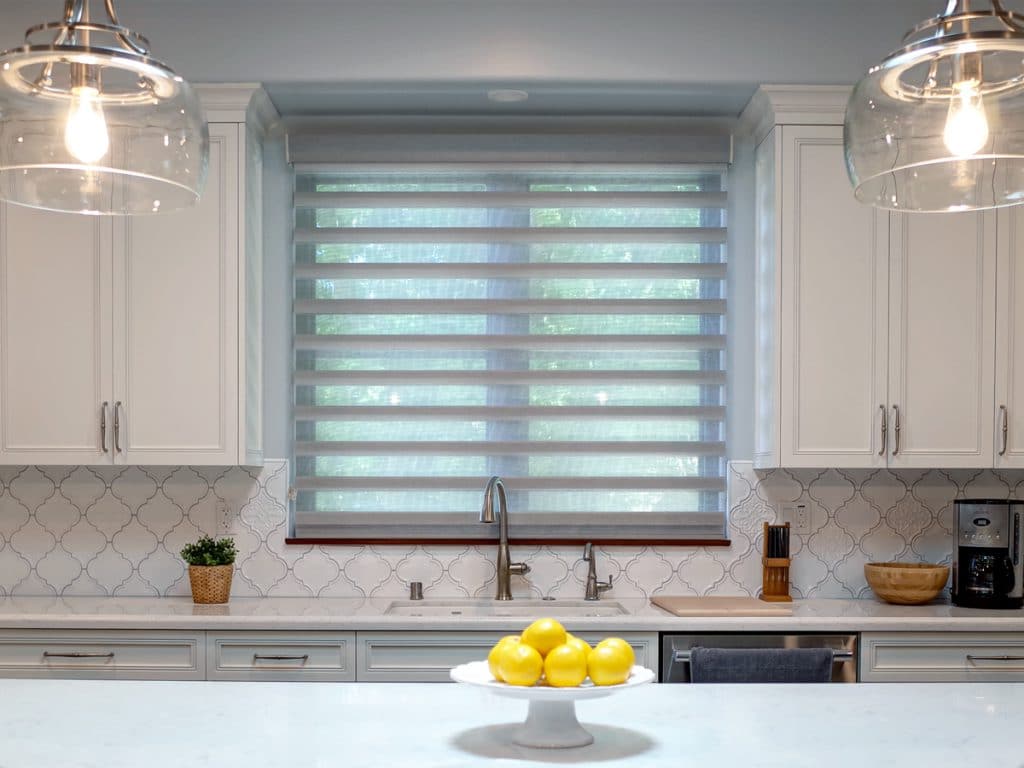 PerfectSheer
Learn more
Buy with Confidence