Does the word valance make you have flashbacks to Grandma's flamboyantly draped heavy living room windows? Shake that frightening image, because today's modern valances offer sleek lines and trending textiles that can transform your drab bay windows and enhance any room. 
Our Norman® design experts share 9 important tips for maximizing this essential window treatment solution. 
What Are Window Valances?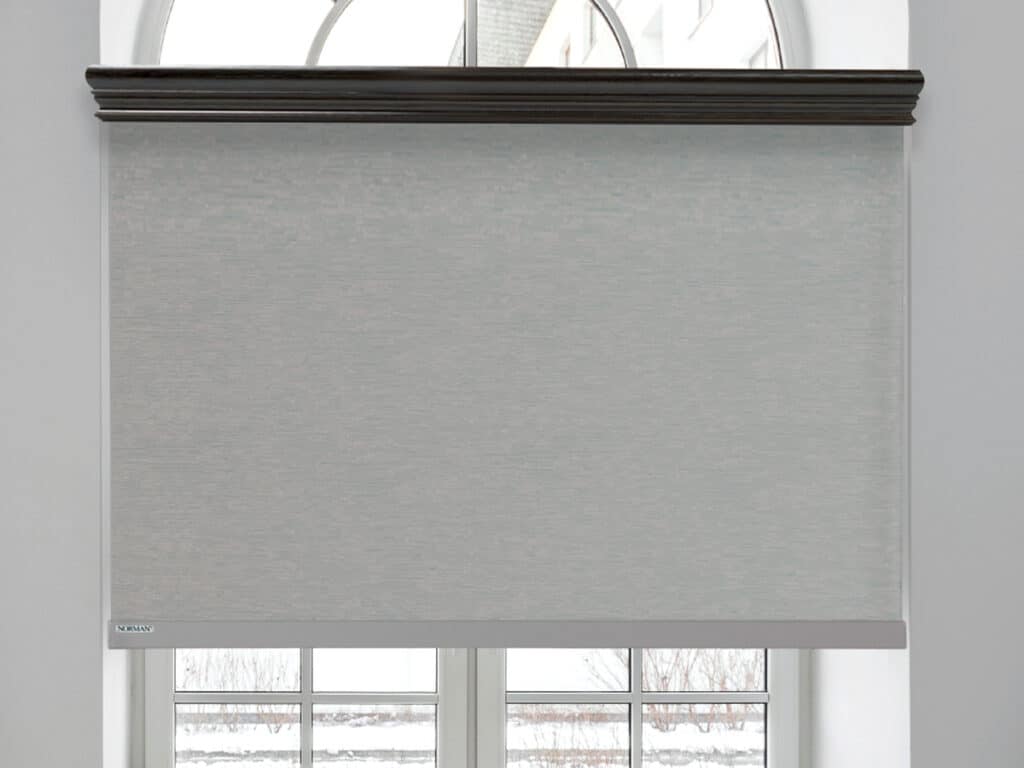 In case you aren't familiar, window valances are a decorative accessory at the top of your window treatments. They are crafted from fabrics or materials such as wood alone or wood/metal wrapped in fabrics. 
Valances are a popular interior design tool for bringing texture, color, and extra style to a room. Window valances come in many shapes and sizes and can either hang alone or be layered with curtains or blinds and shades to add depth and detail.
Importance of window valances in home decor
From an interior design perspective, valances play an important role in setting the tone of kitchens, living rooms, and dining rooms. They can help define the overall aesthetic of your space- modern, rustic, or traditional- through the use of colors, textures and patterns. Valances are also perfect for completing bay windows when needed.
Modern Window Valance Ideas
Window valances come in a variety of styles, textures, and shapes. Here are 9 of our favorite modern window valance ideas to help you find the perfect style for your home:
1. Clean and simple valances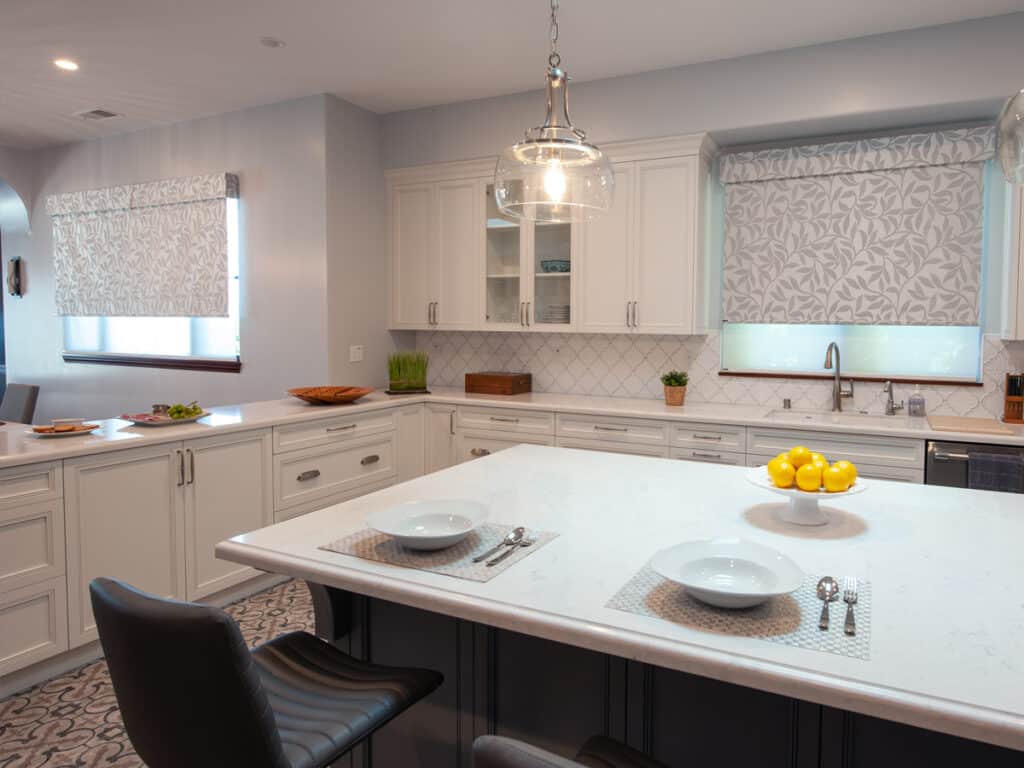 Understated and simple, modern valances feature clean lines and minimal fabric. These valances are perfect for creating a contemporary look in any room. Soluna™ Roller Shades pair perfectly with this type of valance.
Soluna™ roller shades offer a sleek and modern solution for privacy, light control, and beautiful design. A wide range of colors, textures, patterns, and opacity levels allows you to fine-tune your perfect kitchen window treatment.
2. Layered valances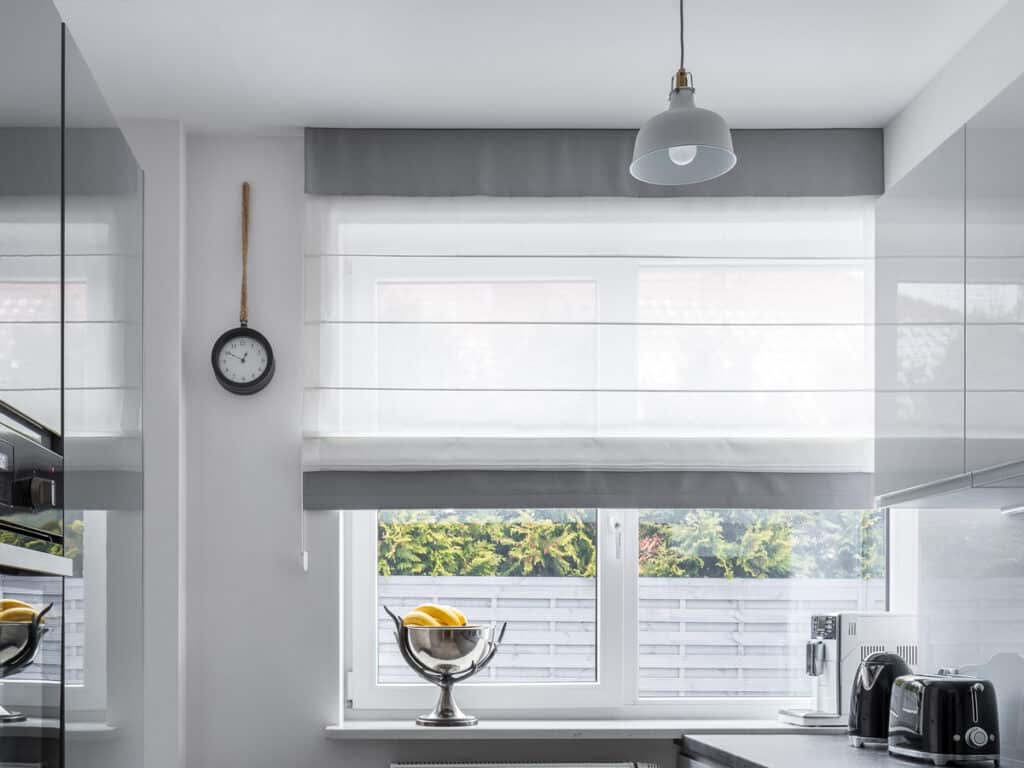 A layered valence is a great way to add texture and depth to your space. It typically is constructed of two layers- a sheer and a heavier fabric. This look is super chic and will give any room an updated yet timeless vibe. When layered with Roman shades or roller shades, these valances provide additional privacy while still allowing some light into the room. 
3. Valances with patterns or prints
Looking for some style inspiration? If your bedroom or kitchen could benefit from bright colors or bold prints, a tastefully artistic window valance could be a great solution.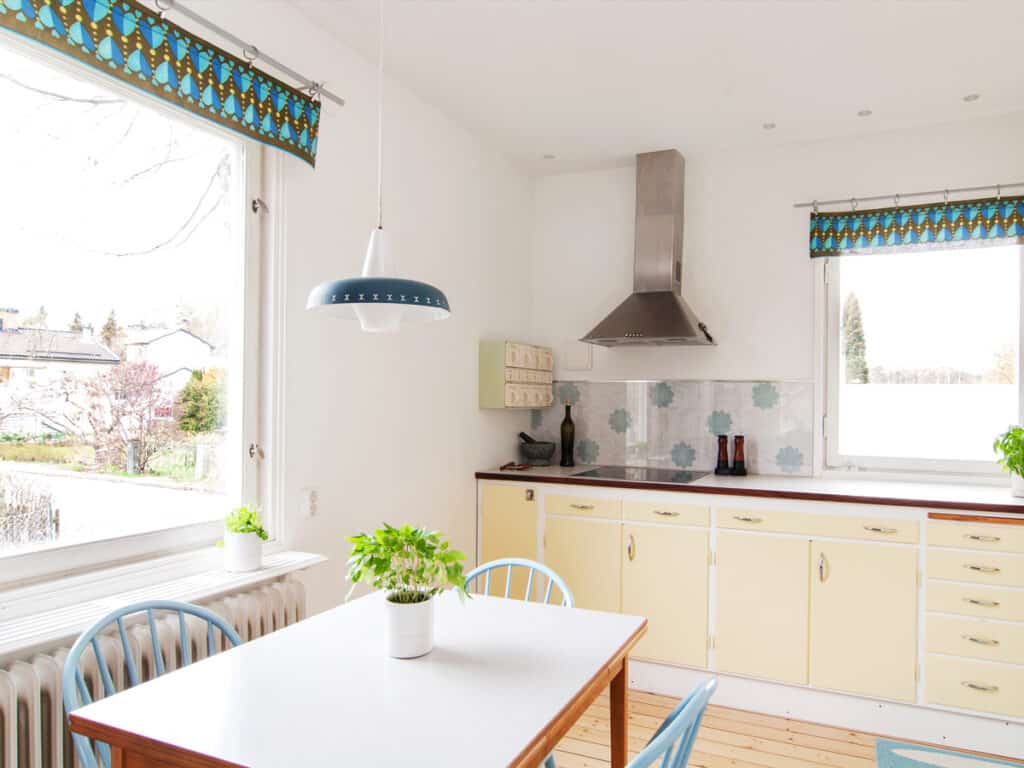 Norman® has valances that come in different colors and textures. These can instantly brighten up any room and will elevate your interior design game. They pair nicely with Soluna™ Roller Shades' various colors and materials.
4. Minimalist valances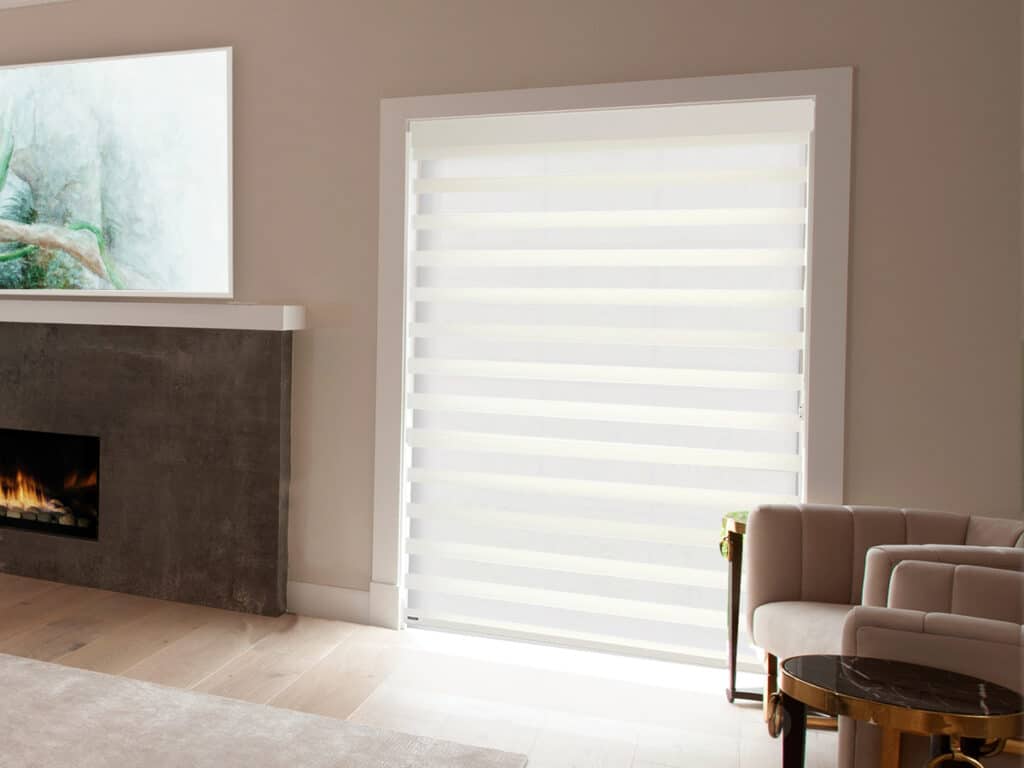 Sheer valances are a great way to bring in natural light without sacrificing privacy. This look is perfect for creating an airy, minimalist vibe in any room. Sheer valances included with PerfectSheer™ Shades can be used on small or large windows.
5. Scalloped valances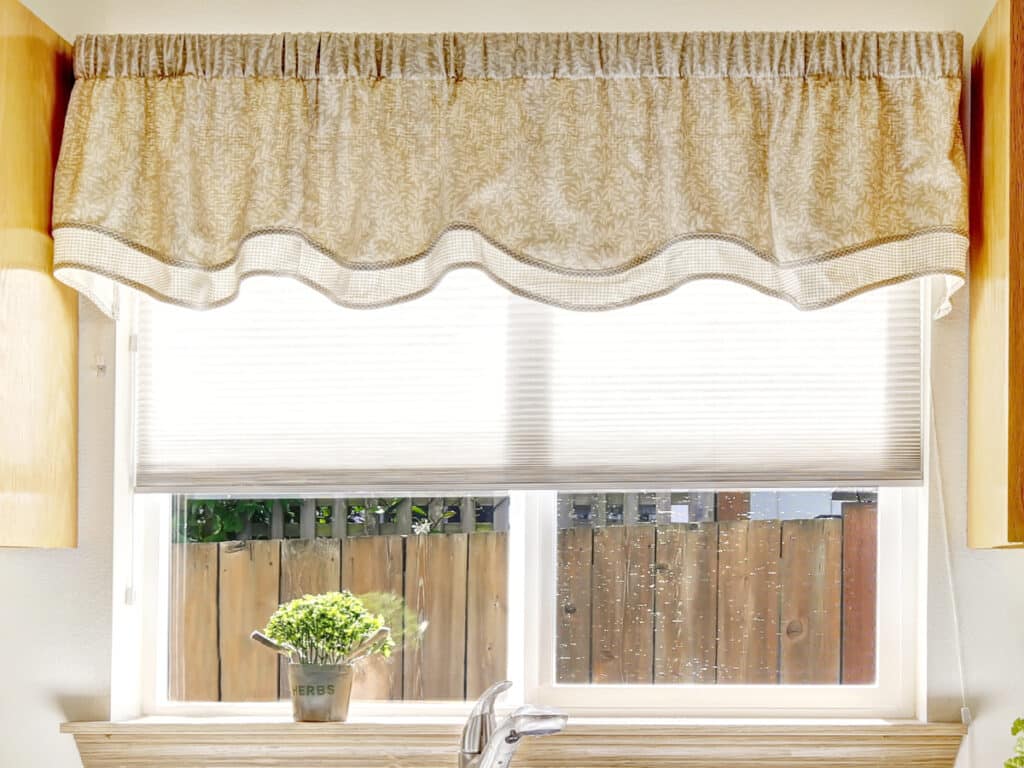 Scalloped valances feature graceful curves which add a whimsical focal point to any room. Whether it's in the form of subtle arches or more defined scallops, this look adds just enough femininity without being too girly. These valances can help pull together the architectural design and complement statement furniture pieces.
6. Ruffled valances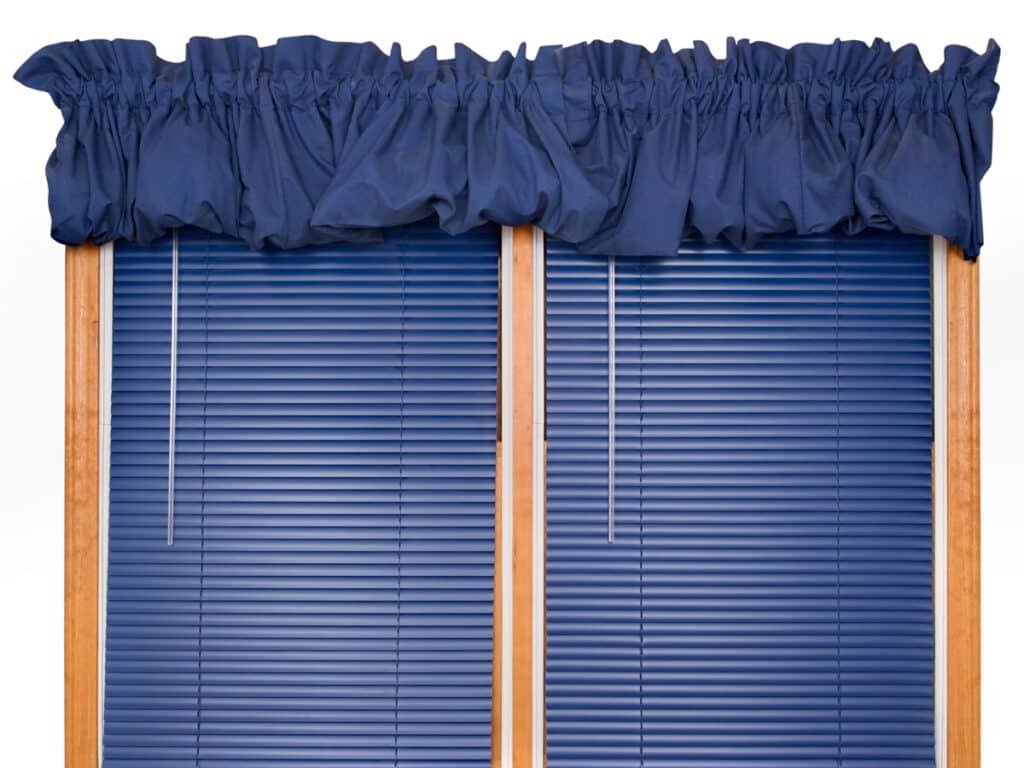 On the more traditional end of the spectrum, ruffled valances are a classic look that makes a statement. A great choice for bedrooms and living rooms, these valances add Victorian-era beauty with their fullness and texture. Interior designers often opt for neutral colors to pull off this look in a French Provincial home. 
7. Box pleat valances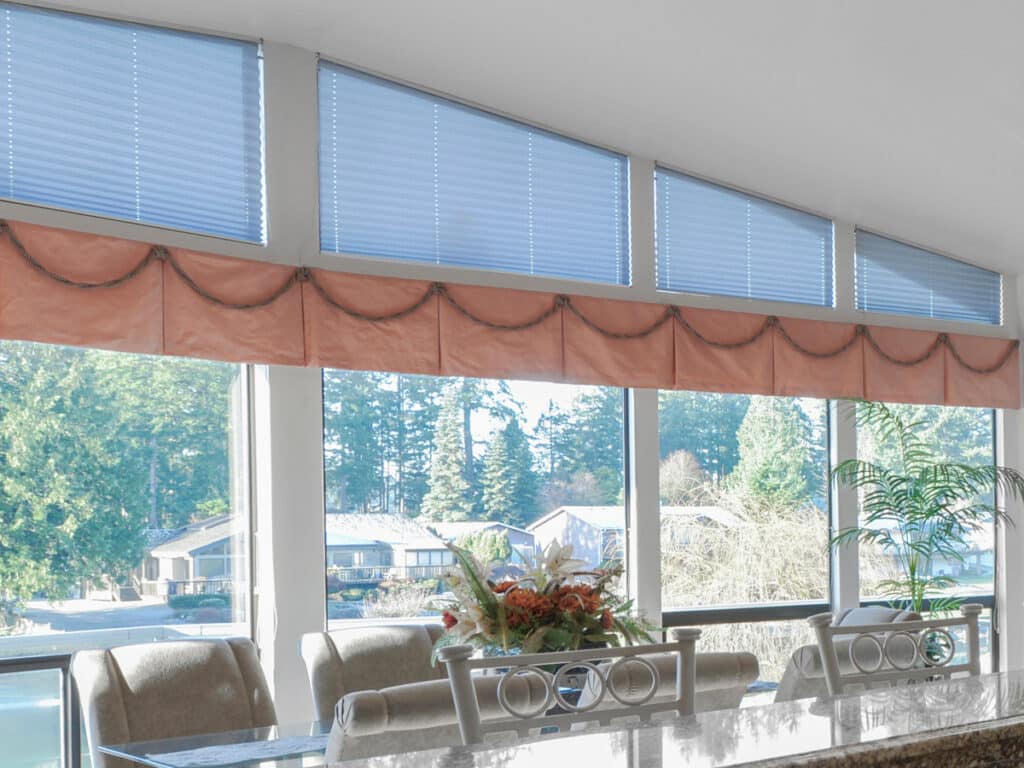 Box pleat valances are distinguishable by their crisp pleats and tailored shape. This elegant look is perfect for a home office, undefined front foyer, or sitting room. It's a great way to add structure and sophistication to your space while still letting in plenty of natural light. 
8. Roman shade valances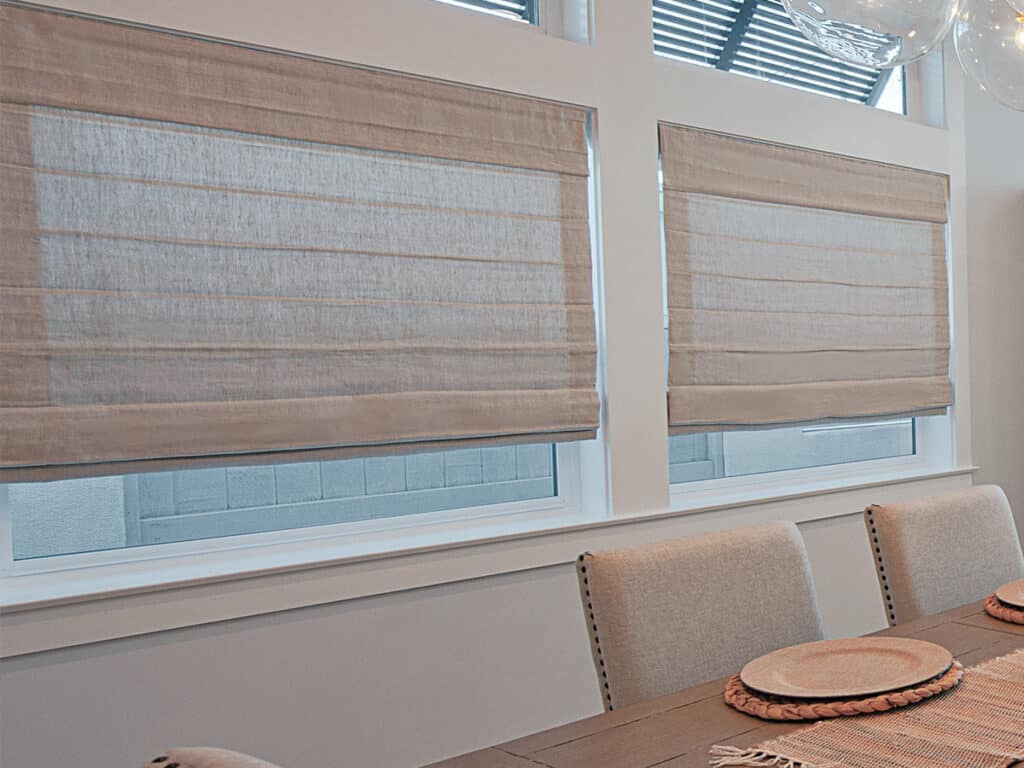 Centerpiece™ Roman Shades are a great choice if you'd like to add some pattern or texture to your windows without overwhelming the room. 
9. Valances with fringe or tassels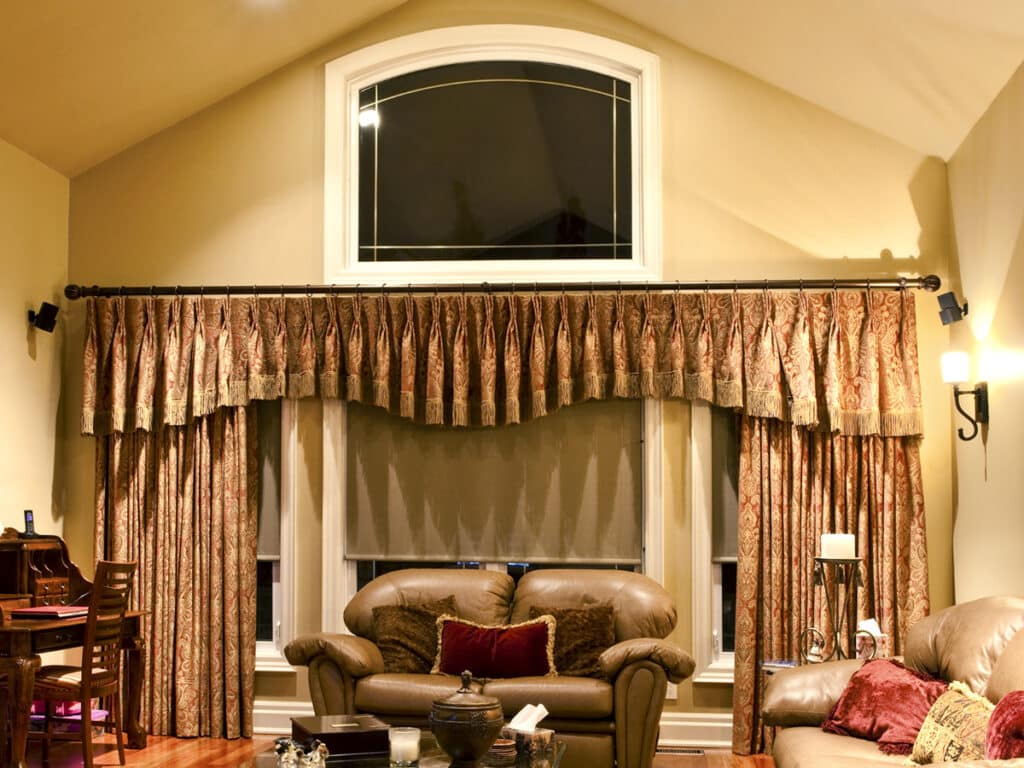 Want to add a bit of flair to your space? Add a little fun and whimsy with valances with fringe or tassels. These window treatment ideas instantly add texture and movement, making them perfect for an empty family room wall. 
Browse our collection of modern window valances today!
Frequently Asked Questions
Q: What is a window valance?
A:  A window valance is a decorative fabric panel that hangs across the top of a window. Valances are used to cover drapery hardware and add an extra layer of texture and color to your windows.
Q: Are window valances out of style?
A: No, actually window valances are making a comeback! With the wide variety of styles, fabrics, and textures available today, you can find a window valance to match any type of decor. 
Q: How long should a window valance be?
A:  It depends on the look you are going for as well as the height of your window. When measuring for the length of your window treatment, it's important to factor in the size and shape of your window. 
Q: What are some modern window valance ideas?
A:  Some modern window valance ideas include sheer or textured fabrics, box pleats, and scalloped edges. You can also incorporate a different material, such as a wood valance for an added touch of contemporary style.