Do you love the rustic look but don't know how to get started? Are you looking for some inspiration when it comes to window treatments? Look no further! In this blog post, we'll discuss a variety of trending window treatment options that feature a rustic look. These fresh ideas are sure to make your home look warm and inviting.
What makes a rustic design?
You might know it when you see it, but what exactly counts as rustic? Here are the key design elements:
Nature focused
Rustic design draws its inspiration from nature. Play around with avoiding sharp lines and opt for more organic shapes. Consider using furniture pieces in round or oval shapes in your living room or bedroom.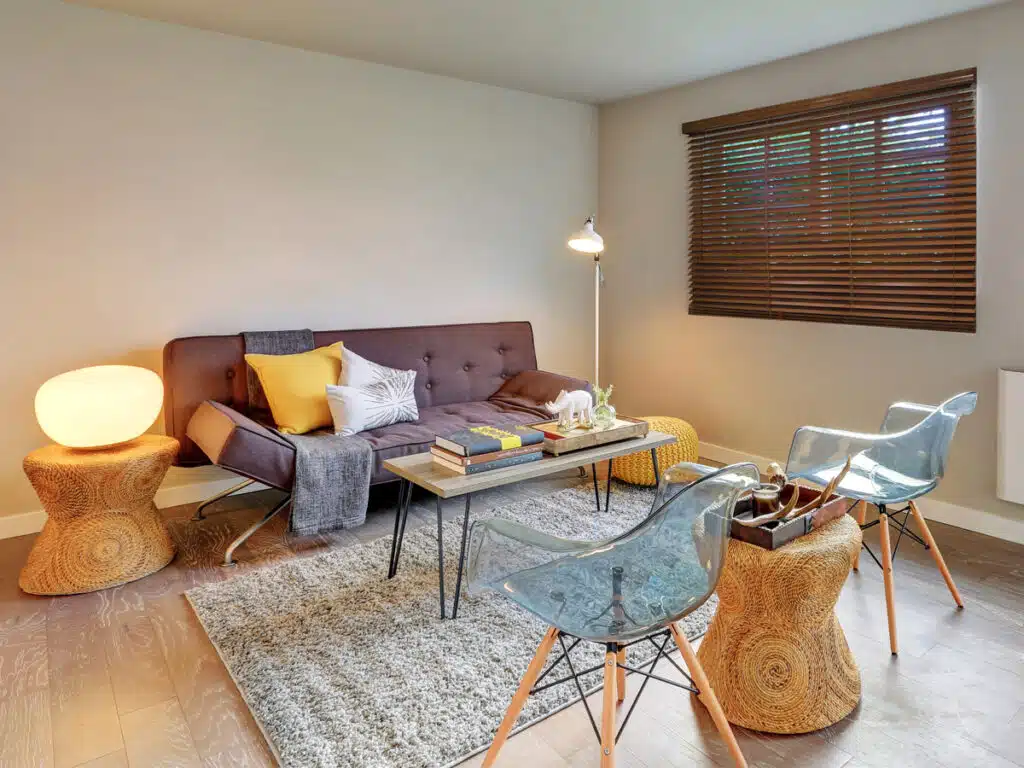 Real wood material
Rustic homes incorporate elements such as hardwood shutters or wood blinds for a natural touch. Reclaimed materials and hardwoods are some of the most cost-efficient options when it comes to rustic decor. You can use them for window frames, framing for art, and even as a feature piece in your window coverings to give the room a unique farmhouse look.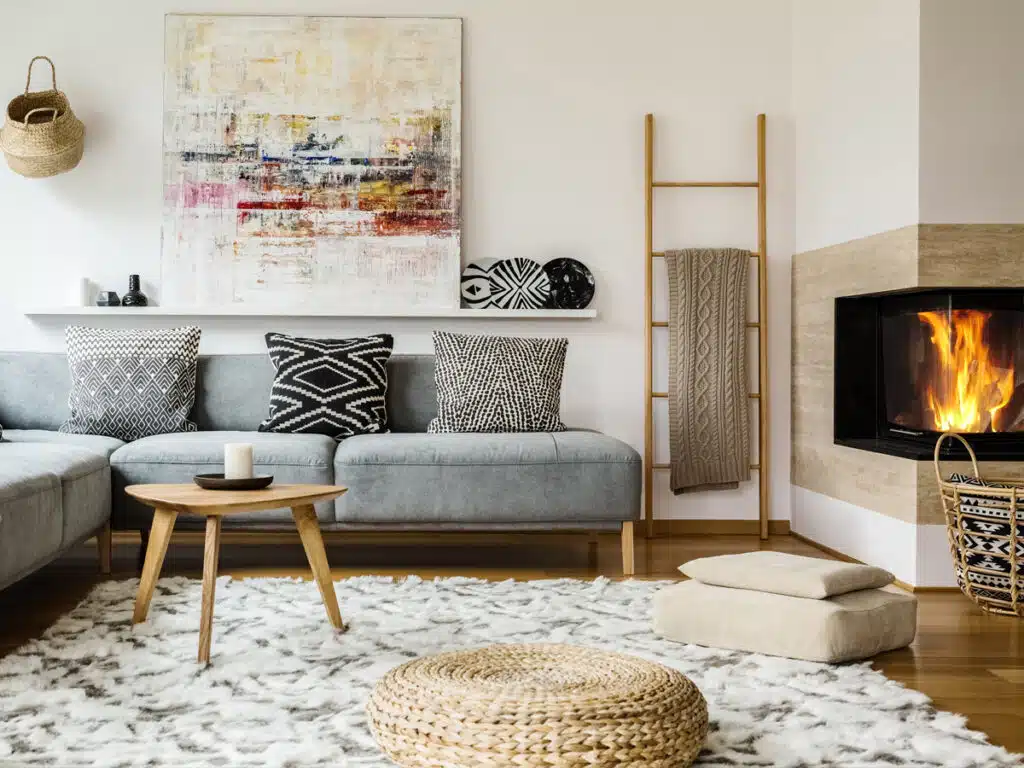 Simplicity
Keep things simple by using a few elements to give the room an unreserved, organic feel. Details are everything when it comes to rustic decor, so don't overcomplicate things with gaudy valances and curtain rods. Add a few accents like quilts and baskets for texture, or hang vintage rugs on the walls as an eye-catching focal point.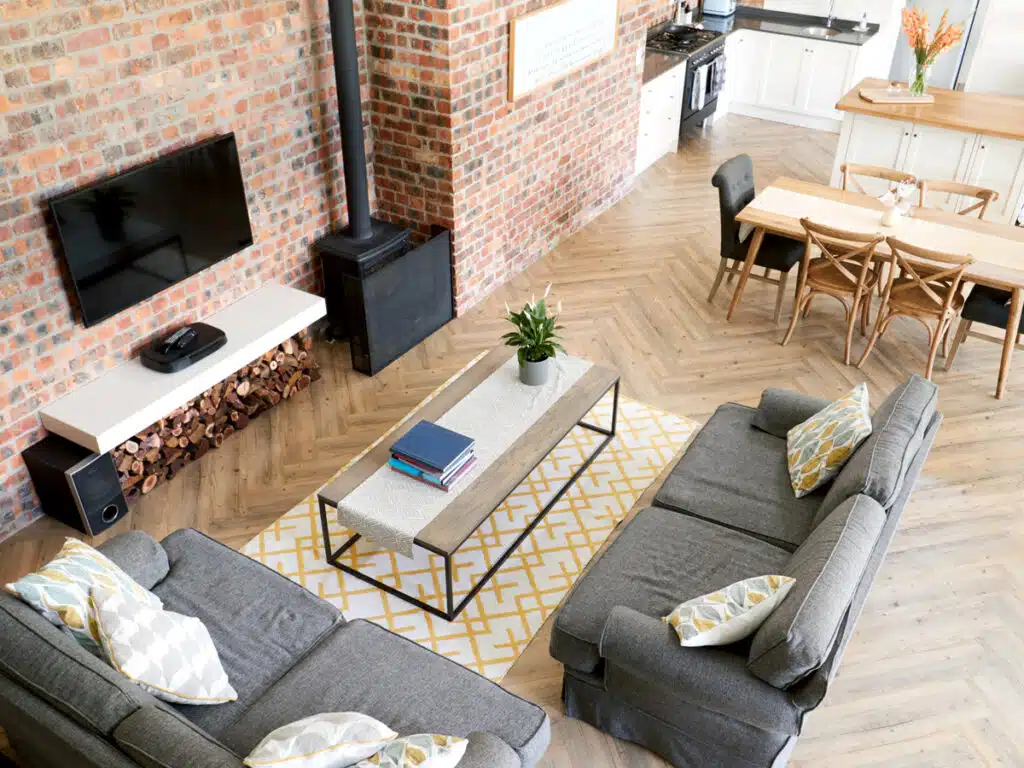 Textures
Mix things up with textured materials and fabrics like cotton, linen, and wool. These add depth to the interior design. Don't be afraid to go bold with wall treatments. Stucco walls and exposed brick can create a modern take while still keeping with the rustic style.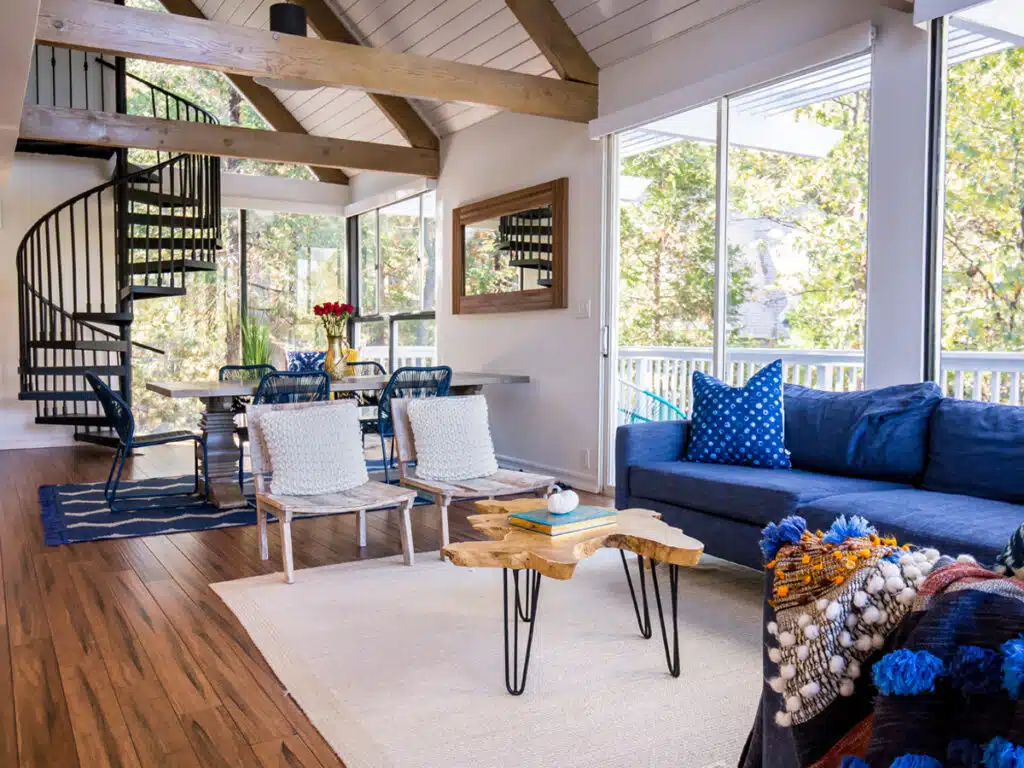 Color palette
Warm tones and earthy colors like browns, tans, and blues give your space that homey feel. Incorporating furniture pieces in natural tones will bring out the woodsy ambiance, while neutral colors like white, beige, and gray help to create a peaceful atmosphere. The modern farmhouse shies away from vibrant colors and loud patterns like plaid and paisley. 
Get inspired with these rustic window treatments!
With so many options on the market, it's easy to get overwhelmed when you shop for new window treatments. Follow our guide for this year's rustic window treatment best options.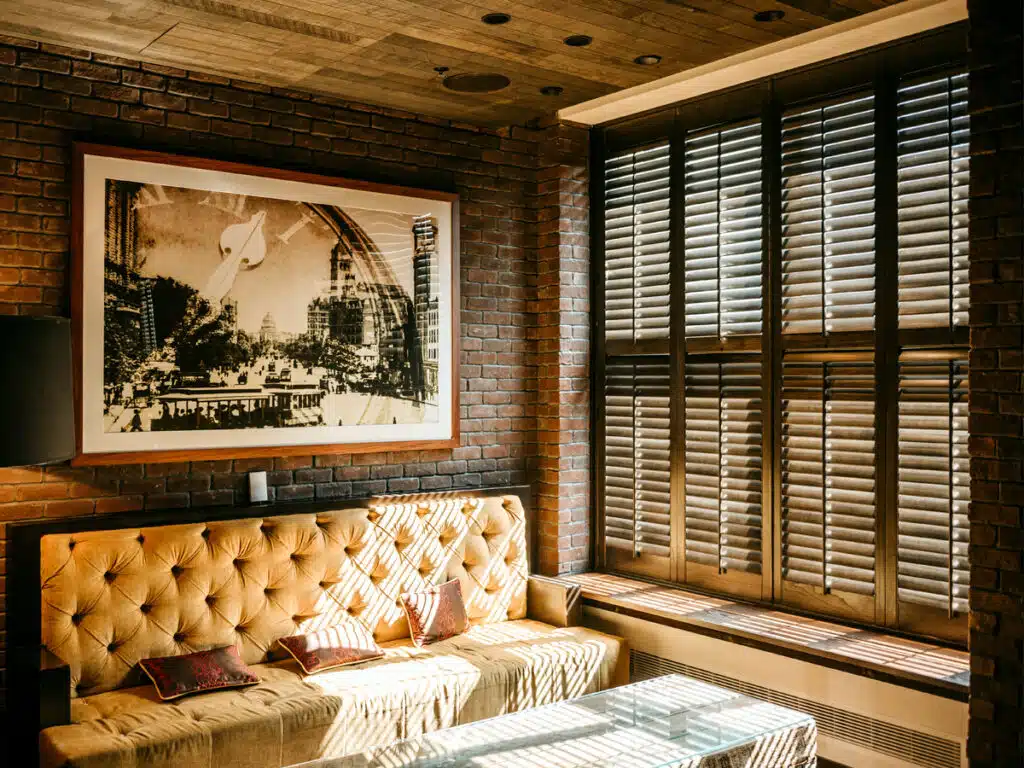 1. Rustic shutters
Shutters provide a timeless, rustic aesthetic to homes. Their versatility allows them to easily match any color scheme and add an air of classic style no matter the space they are in. Wooden shutters, like our Normandy® shutters, give a traditional look. Crafted with real hardwood,  Normandy® shutters are built to last a lifetime, and with the award-winning OSMO stained finish, it adds a sense of rustic charm to your space. 
OSMO is a safe and eco-friendly stain-finish made from natural plant oils and vegetable waxes, free from common paints and stains' harmful substances. In a palette of on-trend colors, OSMO amplifies wood's natural graining for intensely character-rich louvers. OSMO penetrates deeply, for durability and rich color that goes beyond the surface and protects against degradation over time.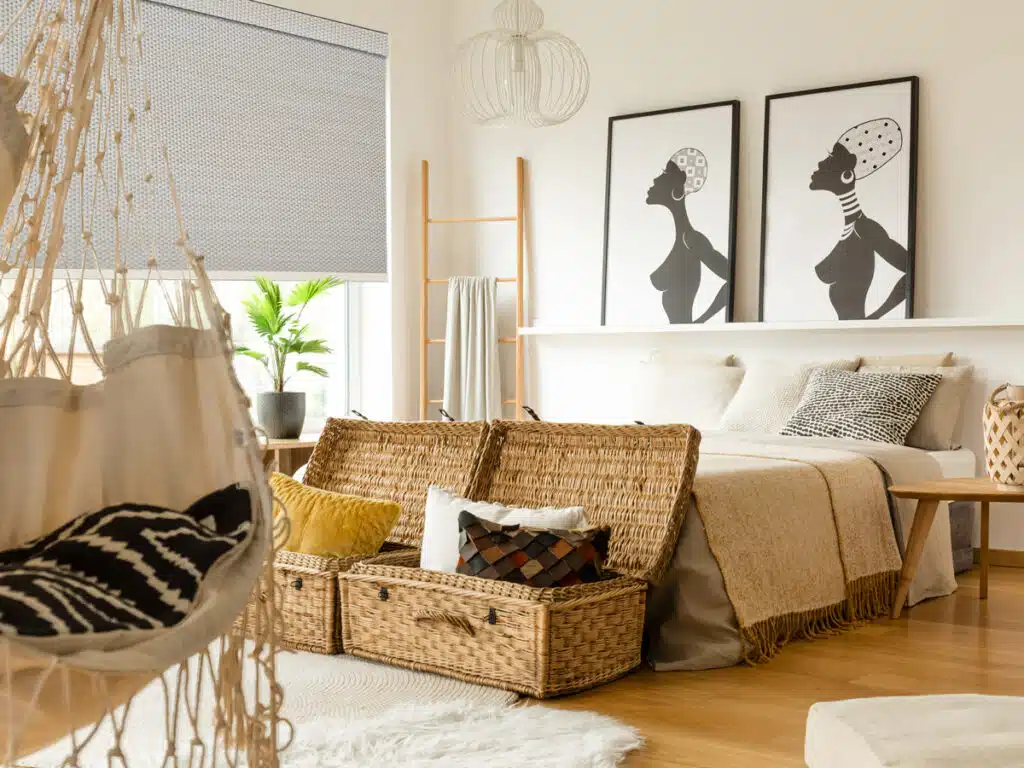 2. Roller Shades
Roller shades curated from natural fibers and featuring a neutral color scheme provide rustic elegance to any room and add an extra layer of texture. With our Soluna™ Roller Shades, you can choose from over 300 fabrics!  Our trending fabric collections like Fiji, Samoa, and Maui will elevate your rustic design instantly.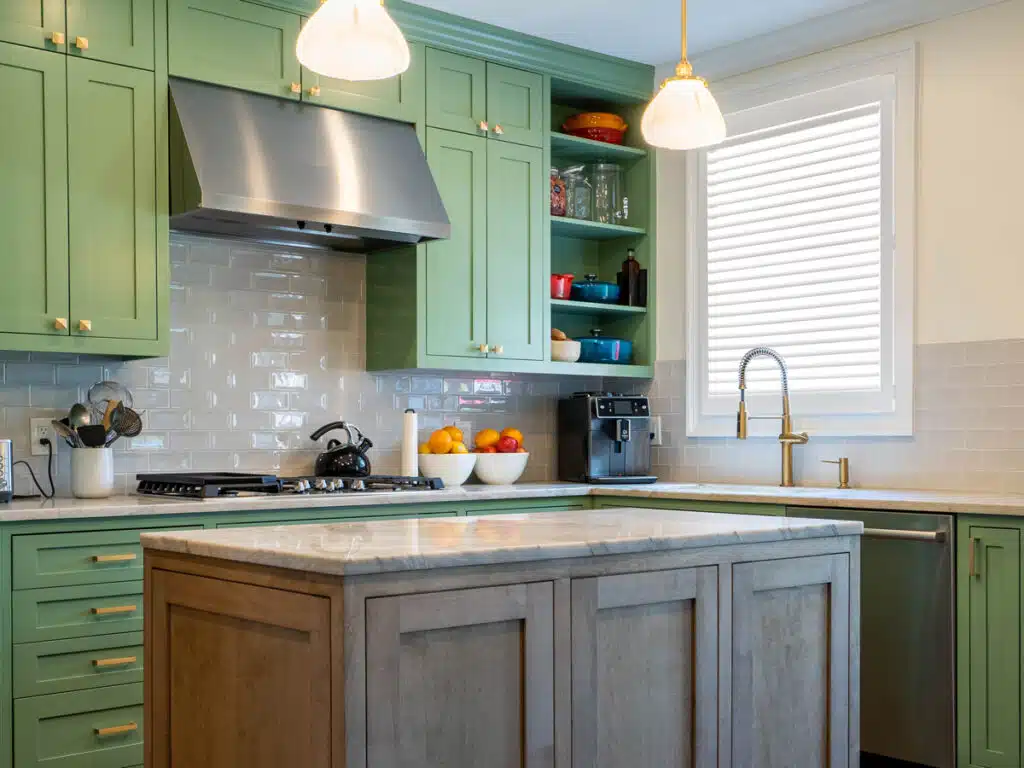 3. Rustic Kitchen Shutters
Woodlore® Plus shutters are an optimal choice for your rustic kitchen. These premium shutters have a waterproof option, which is ideal for high-moisture areas where you do your cooking.
With Norman, you get a variety of options; no matter the shape or size of your windows, these shutters can be customized to fit perfectly! Plus, their unique design provides an aesthetically pleasing look that will tie together any rustic design.
You aren't just limited to using only white. Try adding a hint of your favorite colors in your kitchen. Choose between bright whites, gothic grays, and many more. With our wide selection of colors, you're sure to find one that fits your interior design vision perfectly!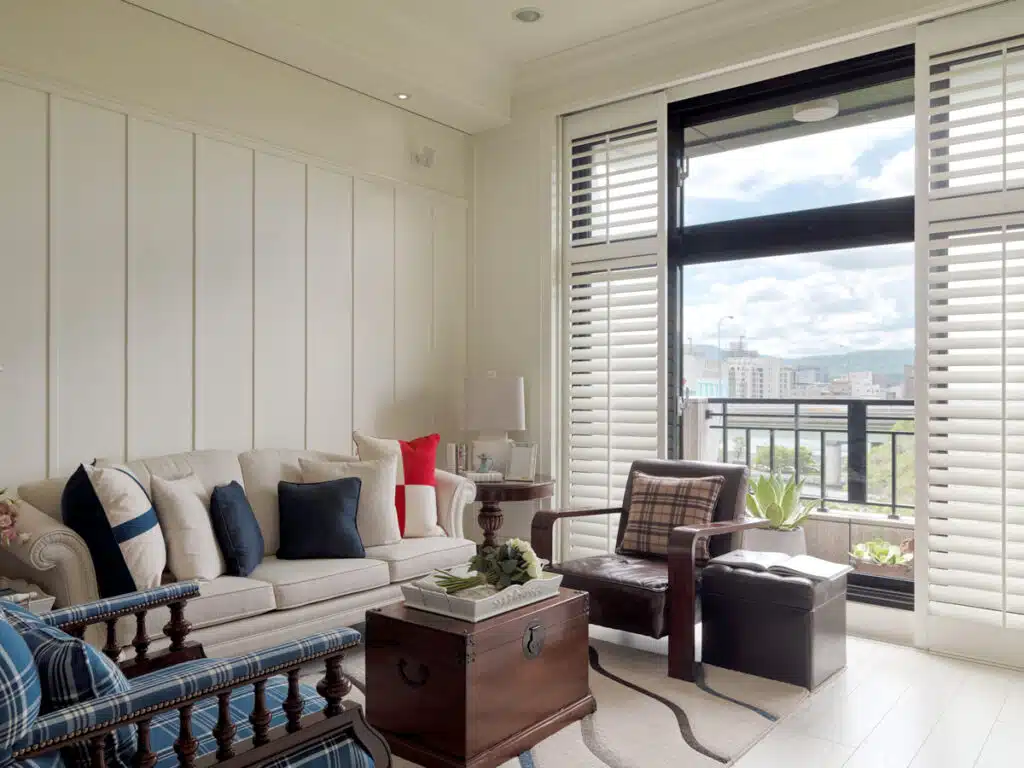 4. Sliding door shutters
If you're yearning for a rustic touch, our sliding glass door window treatments are the perfect solution! They offer shutters even on your broadest windows and can provide an exquisite rustic feel to any room. While controlling the amount of natural light in the room, they can evoke the look of a barn or an antique house.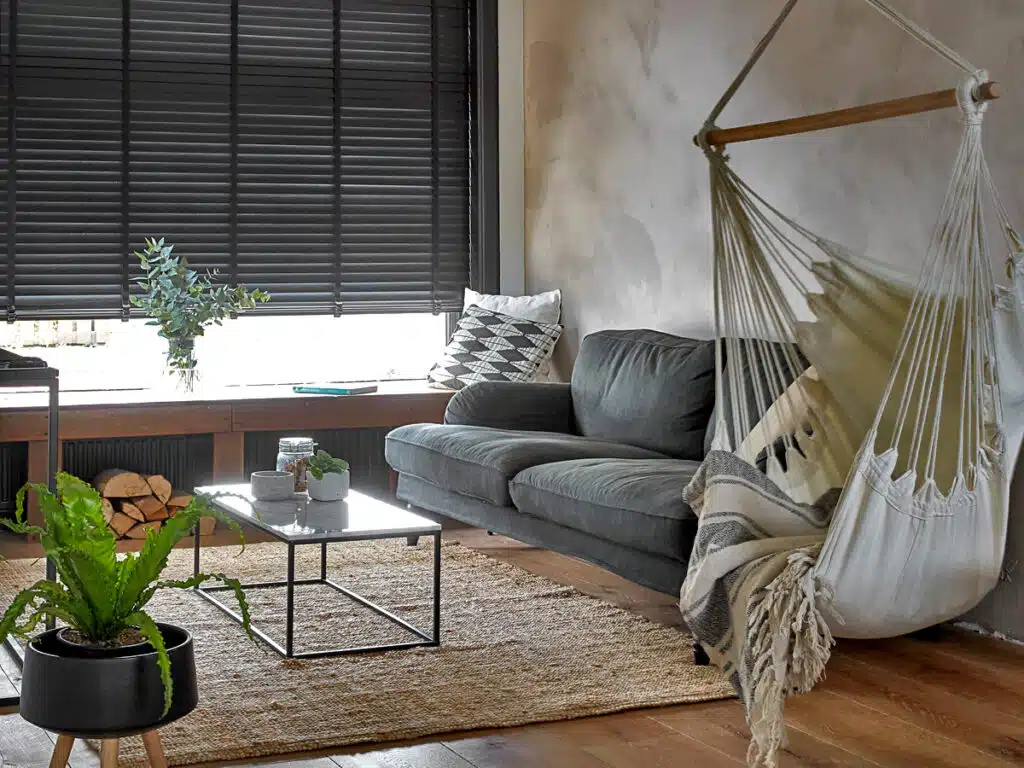 5. Don't be afraid to modernize: combine styles
In recent years, the modern-rustic aesthetic has become highly sought after. This style blends contemporary designs with the cozy and uncomplicated aspects of rustic decor. For example, our Normandy® Wood Blinds can give you a rustic look but are updated to give you complete privacy. 
Normandy® Wood Blinds allow you to control the amount of light in the room while giving off a modern yet cozy feel thanks to SmartPrivacy®, the patented design which gives it the tightest closure on the market. It's an easy way to update your home without compromising on style.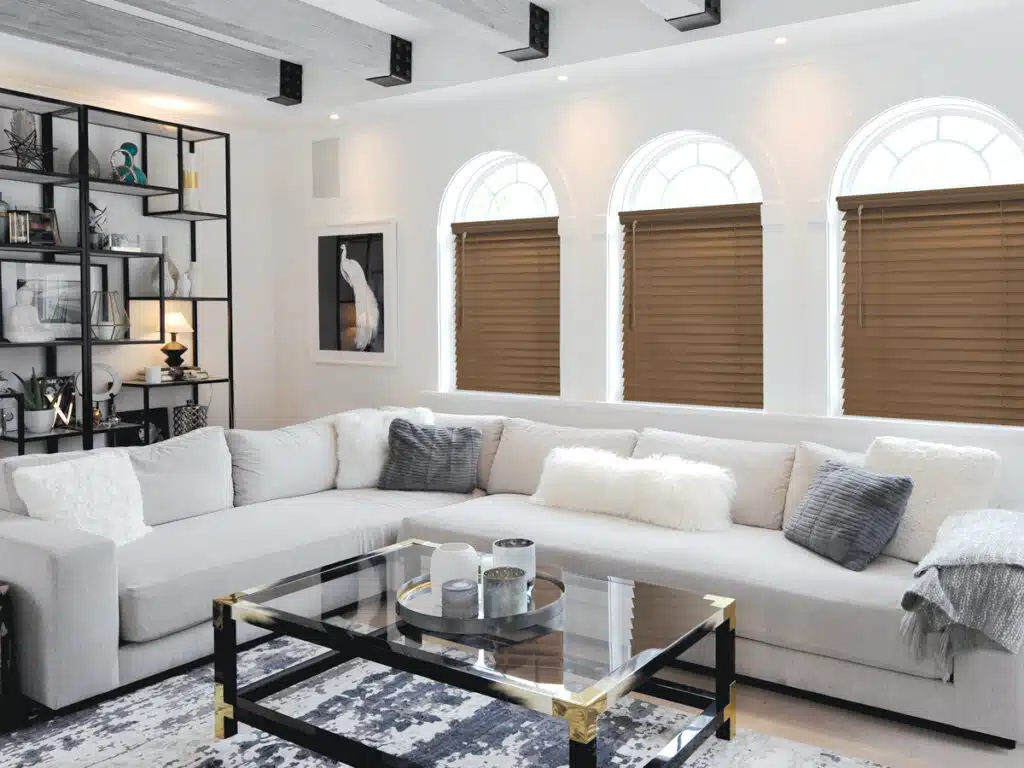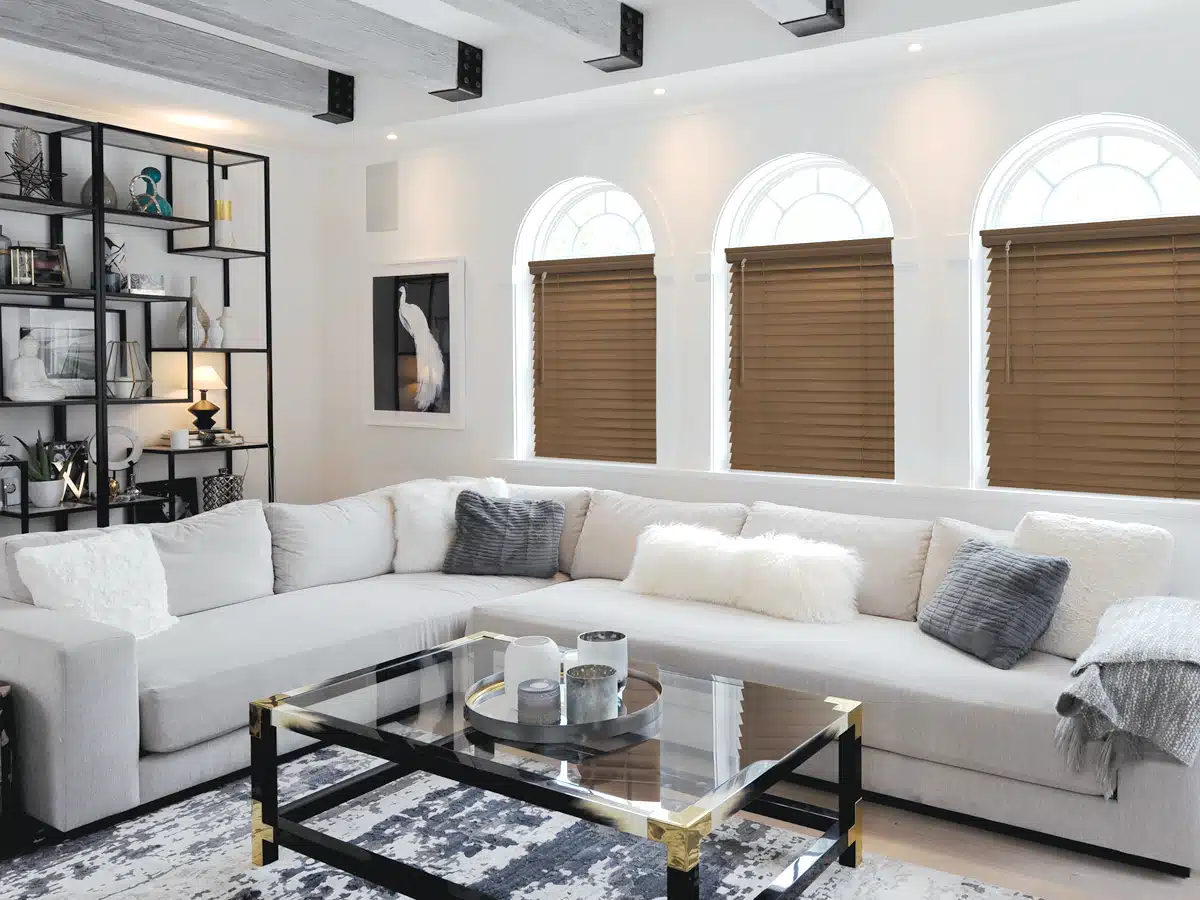 6. Consider Faux Wood Blinds
You don't need to sacrifice style for function. Ultimate™ Faux Wood Blinds offer the same look as real wood, but with superior performance. Crafted to be lightweight yet durable, they'll resist warping, cracking, and fading so your windows will look amazing in any type of weather and are especially suited for high-humidity spaces like bathrooms or kitchens. Their tilt mechanism is engineered for smooth and easy operation in any space, providing a beautiful rustic window treatment with no hassle. 
Get the most out of your window treatments
If you're looking to get started with a redecorating project, look no further than Norman® window treatments to give your home a rustic makeover. With so many different options available, you're sure to find the perfect option for your budget and style!