Norman® is set to be featured on Designing Spaces™ airing on Lifetime® TV in an episode titled "Hidden Hazards in the Home: Innovations in Peace of Mind for Today's Parents."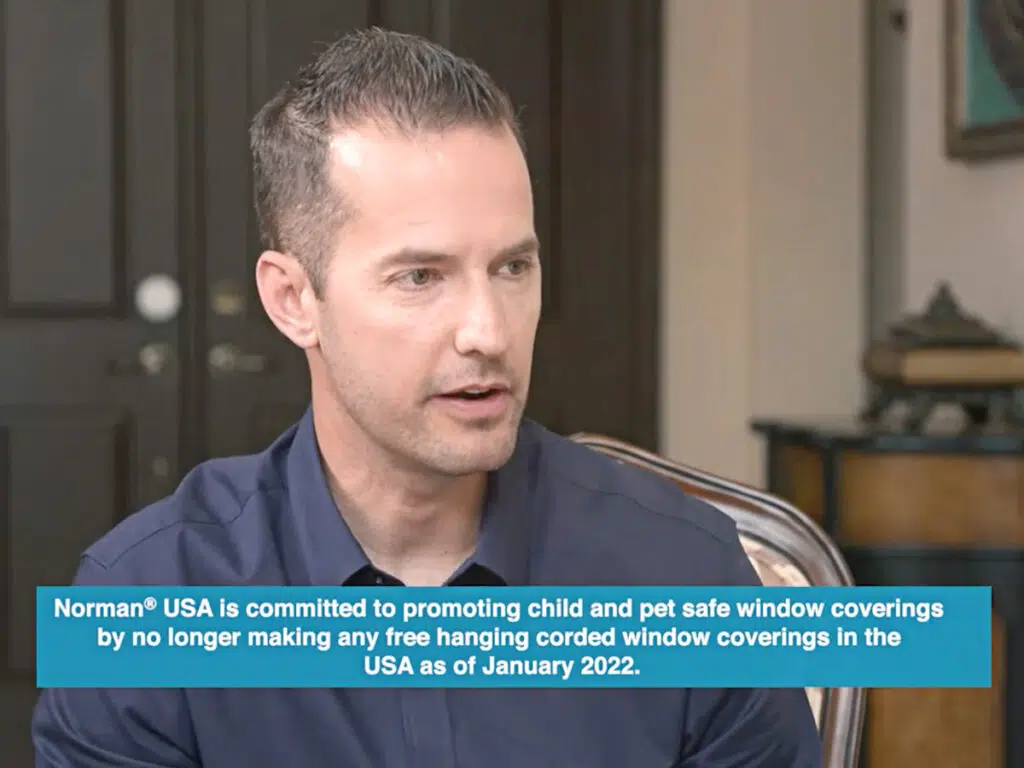 For over 50 years, Norman® has been the window furnishing industry's leading brand for high-quality, innovative, safe and fashionable window treatments. Norman® has taken an industry stand and discontinued manufacturing and selling corded window blinds earlier this year. Norman® complies with some of the highest global product safety standards, including current Window Covering Manufacturers Association (WCMA) and American National Standards Institute (ANSI) standards for window coverings and are an active participant in the WCMA "Best for Kids" rigorous certification program.
This episode will focus on Norman® product safety features:
SmartDrape™ Shades have an award-winning design that brings both elegance and functionality to any room. The soft and sheer fabric is specially made to bring style, versatility and seamless indoor-outdoor living. SmartDrape™ allows the opening or closing of the vanes completely by sliding the wand across the shade and the fabric can go from sheer to solid by simply twisting the wand. It also doesn't contain pull cords which are a notable safety hazard.
The Soluna™ Roller Shades are a versatile window treatment that is child and pet safe, while also maintaining a home's comfort and style. They also have the LightGuard 360™ option which blocks out more light than a standard shade, allowing for extra room darkening without any potential light leakage. They're available in a variety of on-trend fabrics, so consumers can select based on how much light they want to bring in or keep out of their home. These shades are also certified as "Best for Kids," with the PrecisionLift™ Cordless system, offering the added benefit of making your home safer.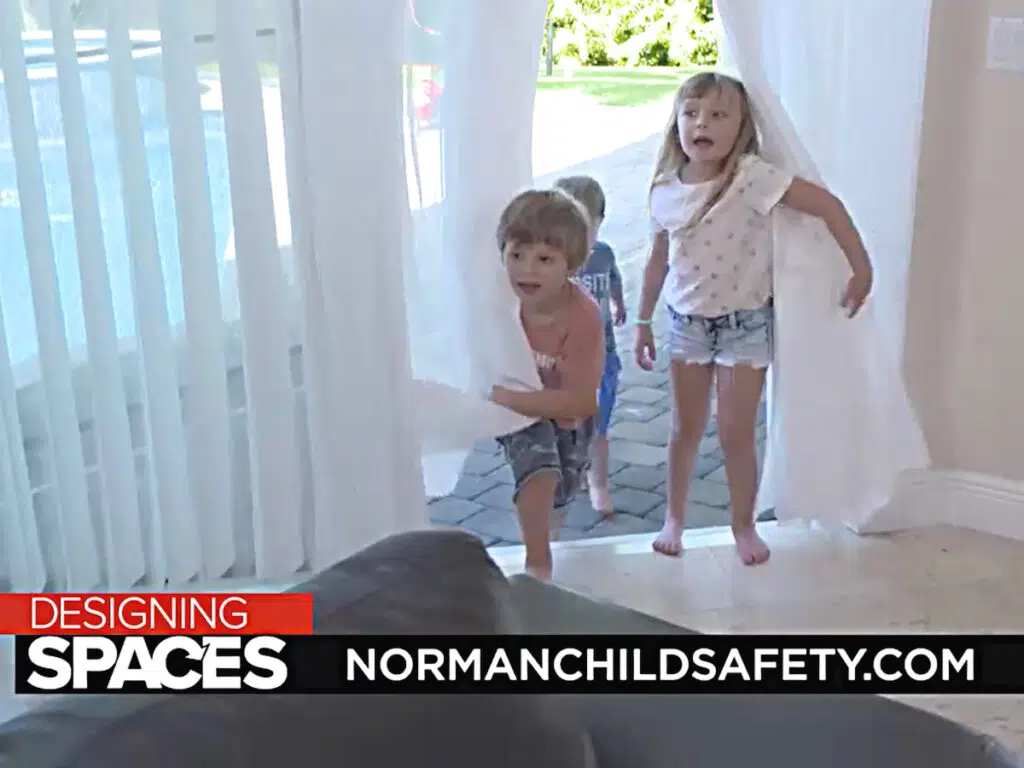 Designing Spaces™ is an award-winning home improvement show that travels the country to remodel, redecorate and redesign the spaces we call home. The entertaining, educational show features innovative decorating ideas, do-it-yourself projects, and step-by-step transformations that inspire viewers everywhere to tackle home improvement challenges and decorating dilemmas. We're thrilled to be a part of their upcoming episode, and hope that we are able to inform viewers of our mission regarding window covering safety and how they can take steps to secure their homes for their families.
Please tune in on October 21st at 7:30 am EST and PST to check out our segment on Designing Spaces™ airing on Lifetime® TV!