Homeowners have a lot of choices when it comes to window treatments. Some opt for blinds, others shutters, and still others shades. But no matter what type of window treatment you choose, it's important to keep it clean and to clean it regularly. Dust and other allergens can build up on window treatments, making them more difficult and time-consuming to clean as time goes on. 
How Often Should You Clean Window Treatments?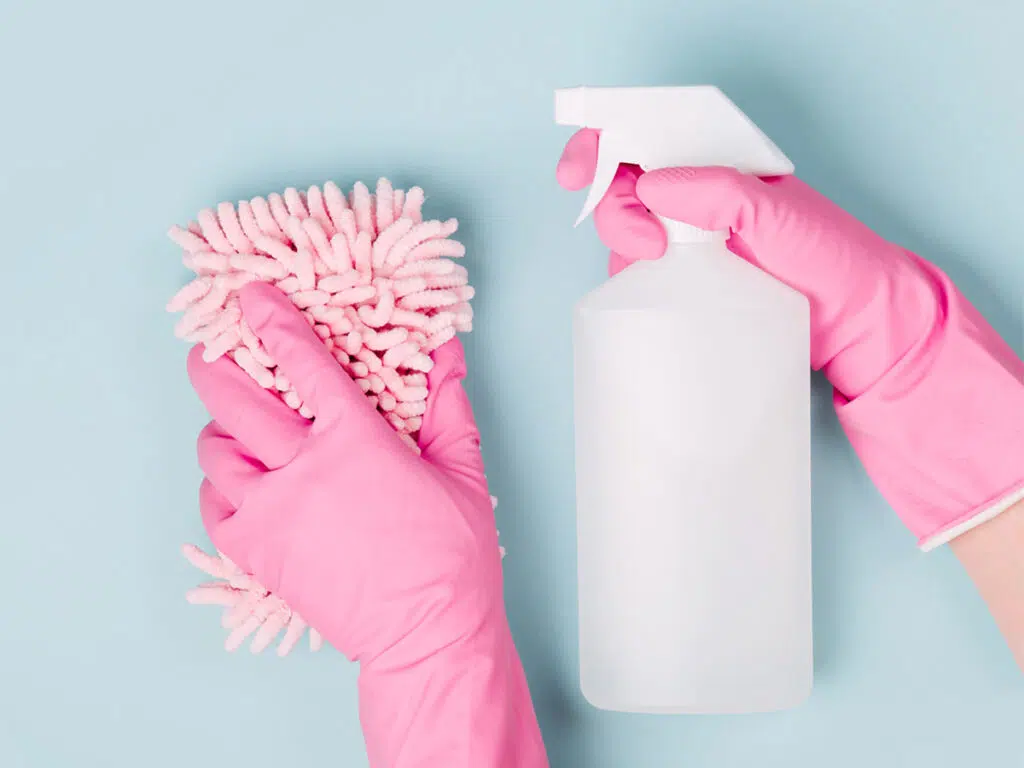 Because lack of care can lead to issues like allergen buildup and permanent staining, experts recommend that homeowners should clean their window coverings at least once a month. If you have pets or live in a particularly dusty area, you may need to clean them more often. To make the task easier, consider investing in dust-resistant window treatments such as vertical blinds. With a little bit of care, you can keep your window treatments looking like new for years to come.
Common Mistakes to Avoid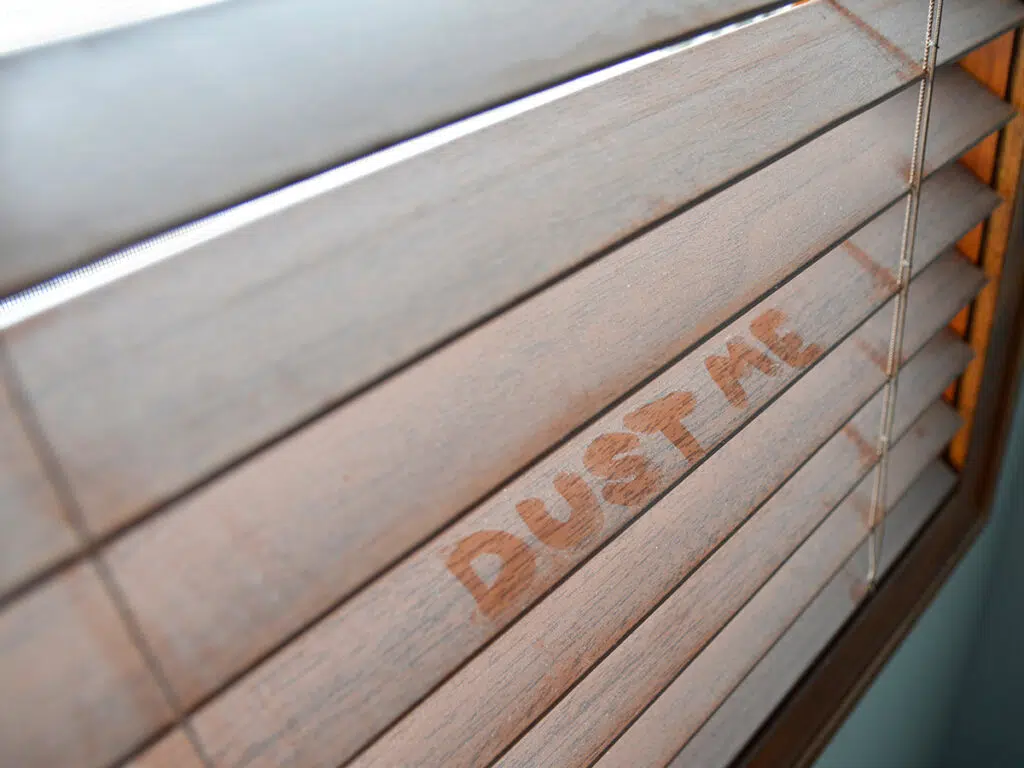 When it comes to cleaning window treatments, there are a few common mistakes that people make. One of the most common mistakes is using the wrong cleaning solution. For example, using a general purpose cleaner on delicate fabrics can lead to shrinkage or fading. Another common mistake is not dusting window treatments regularly. This can cause build-up, which can be difficult to remove as time goes on and more build-up occurs. Finally, people often forget to vacuum window treatments. This can cause dirt and dust to accumulate, making them harder to clean and causing allergen buildup in your home. 
What are the Best Window Treatment Cleaning Methods?
Anyone who has attempted to clean their own window treatment knows that it can sometimes be a challenging task— though it doesn't have to be. In order to get the best (and quickest) results, it is important to use the right cleaning methods for your window treatments. 
Spot Cleaning vs. Dusting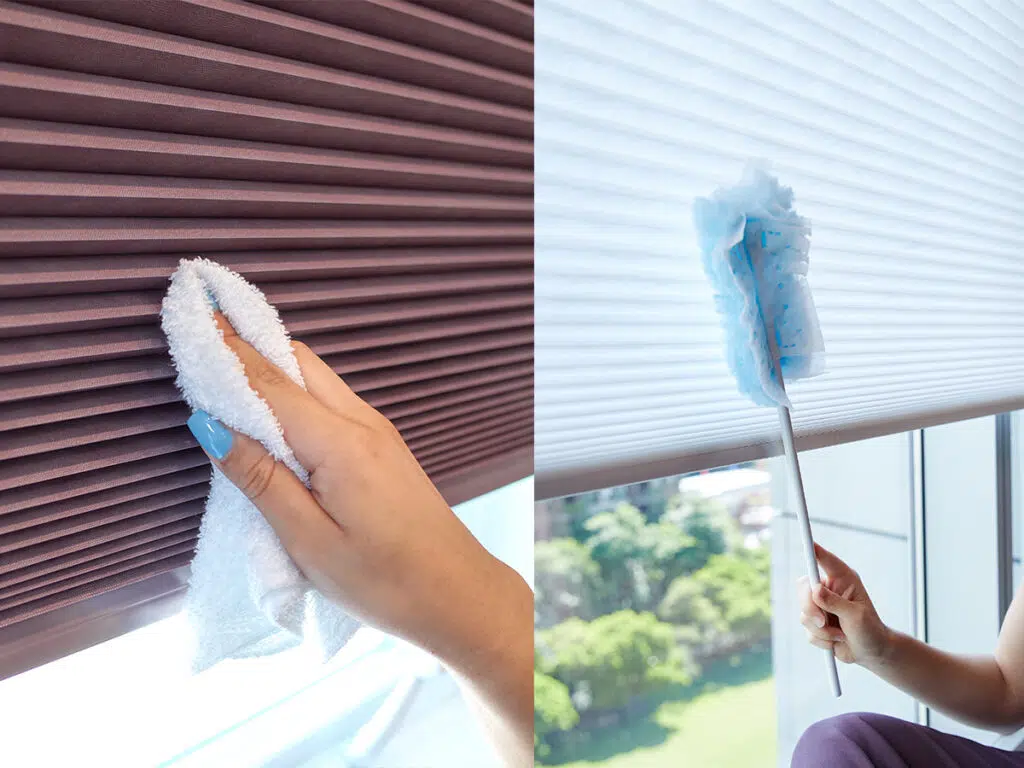 When it comes to cleaning window treatments, there are two main methods: spot cleaning and dusting. Spot cleaning is the process of using a damp cloth or sponge to remove stains or dirt from a specific area. Dusting, on the other hand, is the process of dry cleaning using a dry cloth or brush to remove dust and debris from the entire surface. Both methods have their advantages and disadvantages, and more effective cleaning can be achieved when both methods are used in tandem. When deciding which method to use, it is important to consider the type of window treatment and the level of cleaning required. Although spot cleaning is often sufficient for smaller stains, dusting may be necessary for larger window treatments or those that are located in dusty areas. In general, spot cleaning is faster and easier than dusting, but dusting provides a more thorough clean. Ultimately, the best method for cleaning window treatments depends on the individual circumstances.
Cleaning Blinds
Every type of blind, even those that have recently been installed, needs to be cleaned regularly. But how? Below are some tips on getting your horizontal or vertical blinds clean and keeping them that way.
Faux-Wood
Faux wood blinds are easy to care for and can be cleaned with just a few simple steps. First, close the blinds so that you can access both sides. Next, use a vacuum cleaner with a soft brush attachment to remove any dust or dirt. If there are any stubborn spots, you can use a slightly dampened cloth to gently wipe them away. Once both sides of the blinds are clean, open them up and allow them to air dry before hanging them back up.
Wood
For wood blinds, first close the blinds so that you can work on one slat at a time. Using a soft cloth or brush, lightly dust each slat, moving from top to bottom. Once all the dust has been removed, wet a clean cloth with water and wipe down each slat. Be sure to wring out the cloth well so that the blinds are only lightly dampened. Finally, open the blinds and allow them to dry completely before closing them again.
Cleaning Shades
When it comes to cleaning window shades, there are a few things to keep in mind. Here are the top tips for cleaning each type of shade.
Roman Shades
Here are some tips for cleaning your roman shades:
Start by dusting the shade with a soft cloth or feather duster. This will help remove any surface dirt or dust.

If the shade is particularly dirty, you can vacuum it with the upholstery attachment. Be sure to go over the shade slowly and gently to avoid damaging the fabric.

Spot clean any stains with a mild detergent and water. Use a soft brush or sponge to work the detergent into the stain, then rinse with clean water. Blot the area dry with a towel.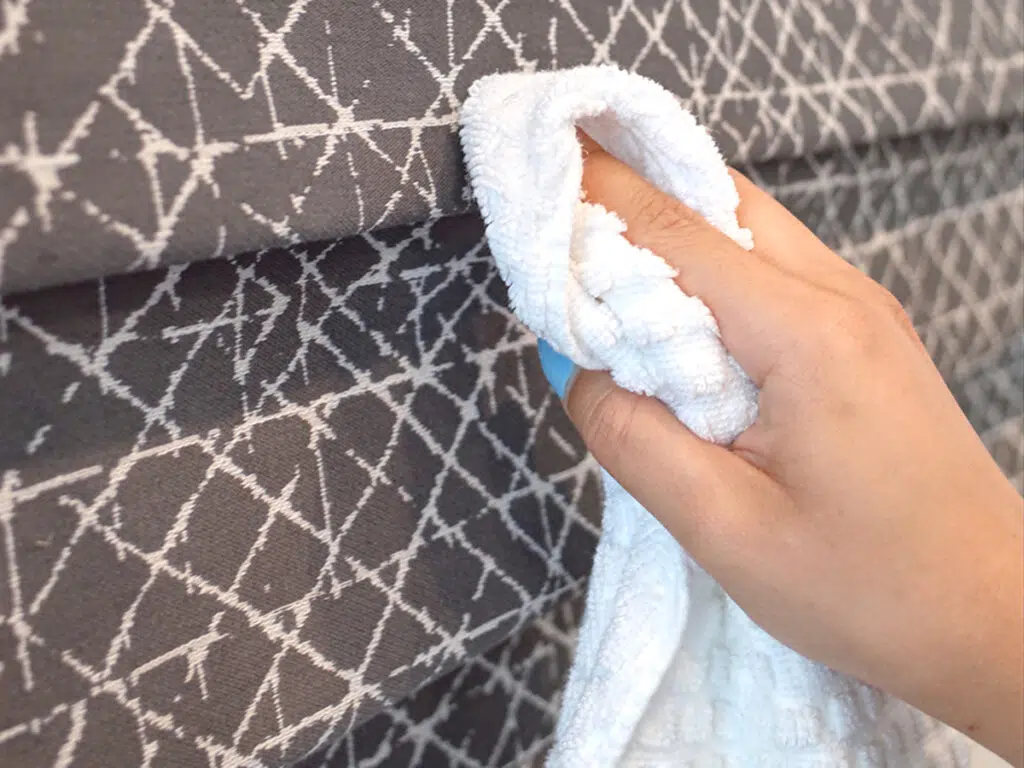 Roller Shades
The process for cleaning roller shades is similar to the process for roman shades.
Dust regularly with a soft cloth or feather duster. This will help to prevent dirt and dust from building up on the fabric.

When cleaning the fabric shades, use a mild soap and warm water. Avoid using harsh chemicals, as these can damage the fabric.

If the fabric is particularly stained or soiled, you may need to spot-clean with a damp cloth. Be sure to test the cleaner in an inconspicuous area first to ensure that it will not damage the fabric.
Cellular or Honeycomb Shades
Like the previous shades, cellular or honeycomb shades can be cleaned using a combination of dusting and gentle vacuuming with a soft brush attachment. However, cellular shade fabric can be a bit more delicate, so we advise avoiding getting the shade too wet when spot cleaning.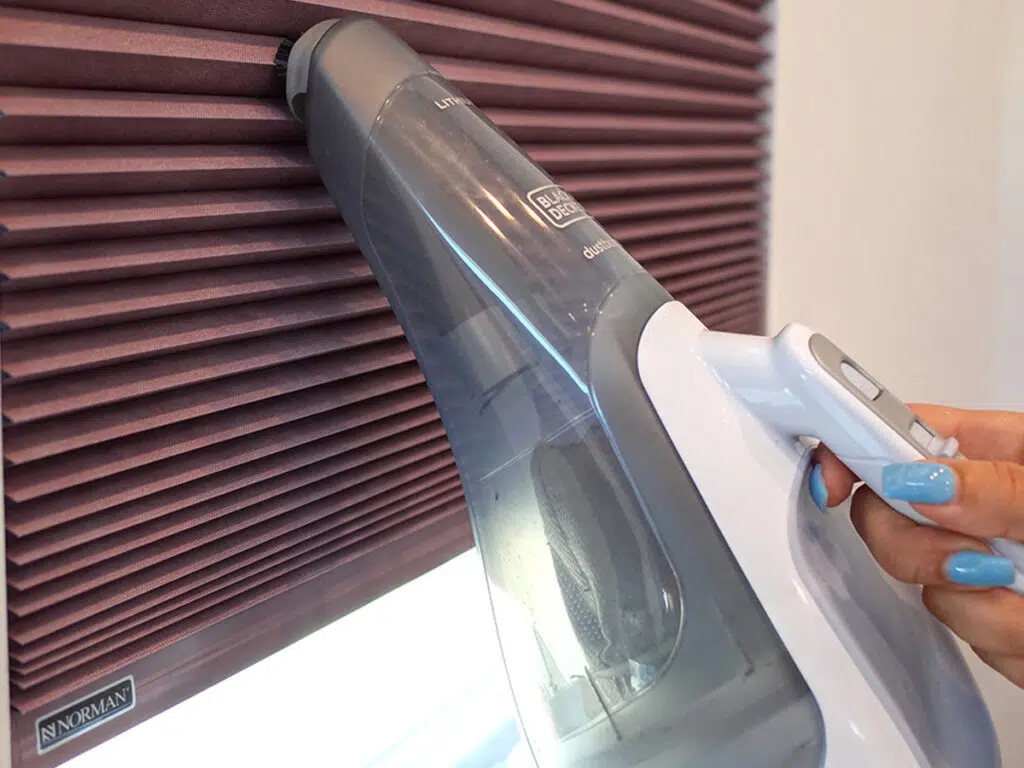 SmartDrape
™
and Sheer Shading
Our SmartDrape™ design means that you'll be cleaning vertical-hanging drape style window coverings, but the process is largely the same as with all fabric treatments— regular dusting, occasional gentle vacuuming, and careful spot treatment with mild soap and water are the name of the game to keep your drapes in good condition. SmartDrape™ is specially designed for easy maintenance, and unlike curtains or other vertical sheer shades, SmartDrape™'s fabric vanes can be individually removed and placed in the washer.
On the other hand, the process for cleaning sheer shading is slightly different. Due to its horizontal structure, which emulates the style of wood blinds and shutters, sheer shading can only be spot cleaned. Using another method such as washing might be ineffective and actually damage the shade.
Curtains
Cleaning curtains will largely depend on whether or not your treatment is safe for machine washing. Be sure to check the specifications of your curtain before washing or cleaning to make sure you are aware of its unique needs. If your curtains are safe for machine washing, simply placing them into the washer and dryer will suffice. If your curtains are not safe for machine washing, regular dusting and spot cleaning are needed to help keep them looking beautiful and presentable.
Cleaning Window Shutters
Whether your shutters are new or have been in place for years, it's important to keep them clean in order to maintain their appearance and function. Here are a few tips for cleaning your window shutters.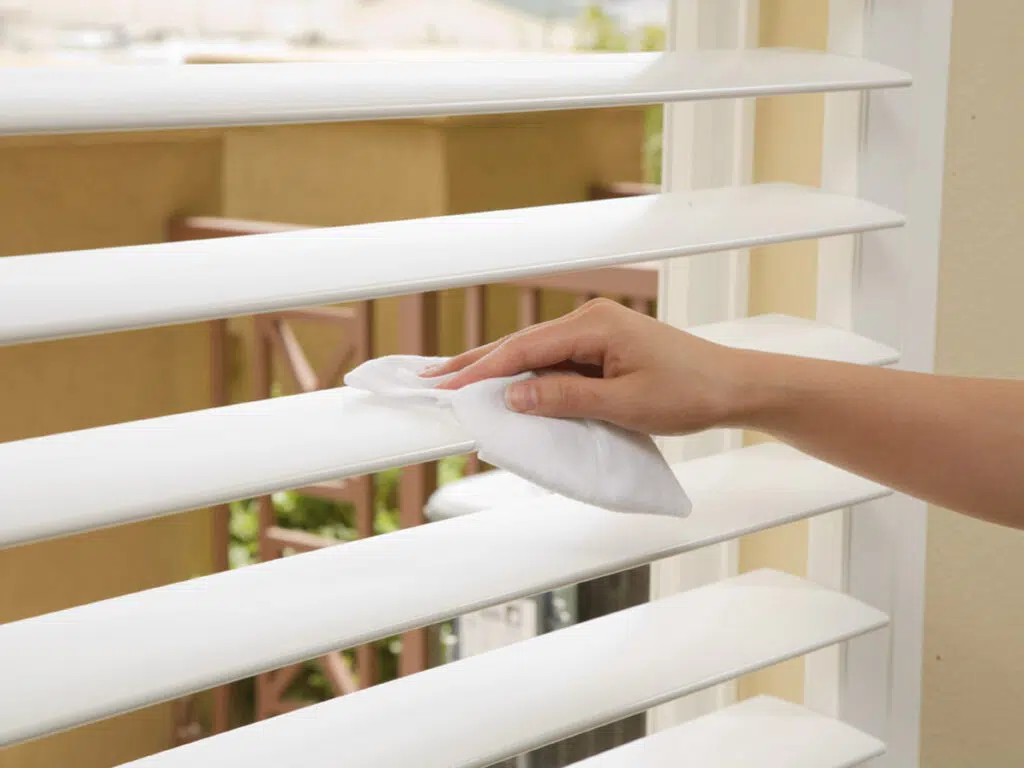 Wood Composite Window Shutters
Start by dusting the shutters with a soft cloth or brush. For more stubborn dirt and grime, you can use a mild soap and water solution. Be sure to wipe down the shutters afterwards with clean water to remove all soap. To avoid streaking, dry the shutters with a soft cloth.
Real Hardwood Shutters
The process for cleaning real hardwood shutters is the same as the process for cleaning wood composite shutters, but you'll want to avoid allowing the wood to get too wet or stay damp for too long, as this can lead to warping and damage.
Finding the Right Window Treatment For You
Ready to pick your next window treatment for a new home or a refresh at your current home? Contact a Norman® retailer to get a consultation for all the latest styles, types, and the newest window treatment technology. They can assist you in finding a window treatment that will fit your functional needs, as well as existing interior decor. No matter what treatment you select, our guide will help you maintain it for years to come!