October is Window Coverings Safety Month, an annual initiative from the Window Coverings Safety Council and Consumer Products Safety Commission aimed at raising public awareness about the hidden danger of corded window coverings, and advising homeowners on how to best protect their families from them. Norman® has avidly taken part over the years in  spreading the word about the potential dangers of corded window coverings by taking part in their thorough "Best for Kids™" certification program, and our popular child safety campaign. We're proud to join in educating homeowners and their families about the hidden hazards present in corded window coverings for another year, and illustrate why it's so important to #GoCordless now more than ever.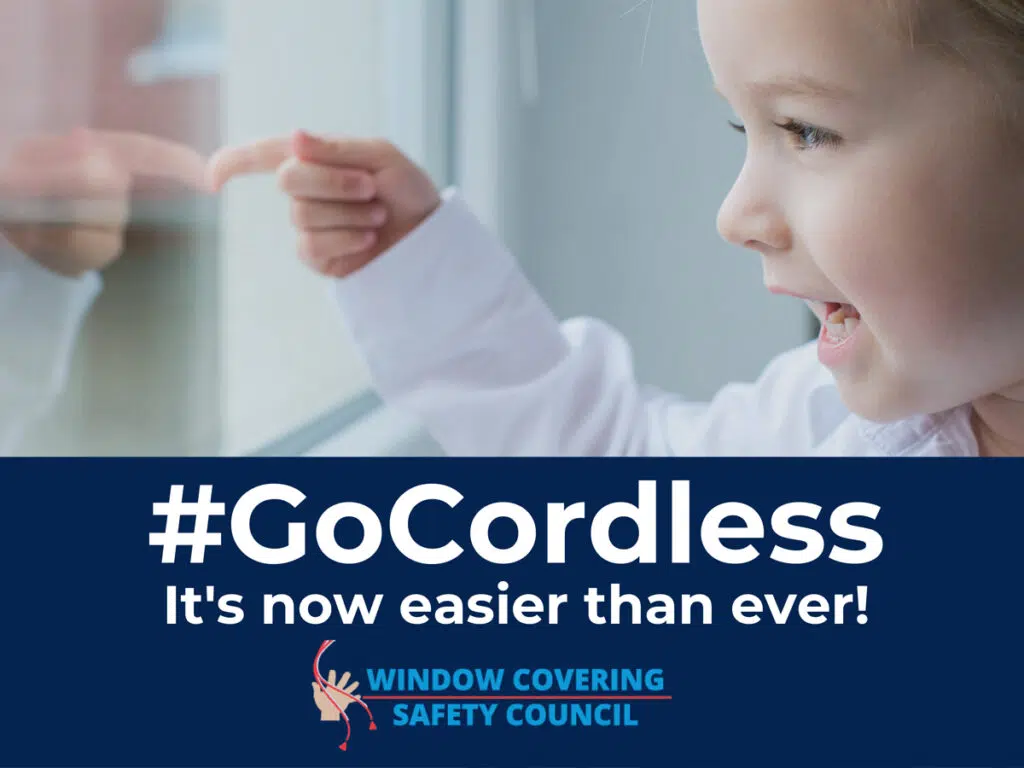 The Hidden Hazards
According to the CPSC, corded window coverings are one of the top five hidden hazards in American homes, due to infants and children accidentally becoming entangled in the window covering's cords. Window cord strangulation is often silent, which makes it difficult for parents or caregivers to adequately notice when a potentially fatal tragedy is taking place. When children become entangled, strangulation can occur in less than minute, making alertness and proper safety awareness when it comes to corded window coverings all the more important. There have been nearly 200 strangulation incidents involving children up to 8 years old and corded window coverings in the U.S. from January 2009 through December 2020. These injuries can vary from scarring around the child's neck to permanent brain damage. In more extreme cases, an average of about nine children ages 5 and under will be involved in a fatal strangulation incident from window covering cords in the U.S. every year.
How to Make Your Homes Safer
So how can you make your homes safer and protect your children from potentially dangerous window cord incidents? To stay better prepared against any fatal window cord incidents, we've laid out a few simple tips you can use to help prevent any accidents from occurring.
Replace window blinds, corded shades, and draperies with products that are cordless or have inaccessible cords. Cordless child-safe window coverings are becoming increasingly common in an effort to provide safer products for the home. Even products that still contain cords will typically place the cords in an area of the window covering that is inaccessibly for children, greatly reducing the risk of potential entanglement. If you're unsure of which window coverings are cordless or have inaccessible cords, be on the lookout for products that are marked with the "Best for Kids™" certification. This certification from the WCSC ensures that the window covering is either completely cordless or contains cords that are not at all accessible by children, and is available at major retailers in the U.S.
Move all cribs, beds, furniture, and toys away from windows and window cords. The most preferable place to move these common furniture items are to another wall way from the window covering. This will significantly reduce the chances of your child becoming entangled in the window cords while they are playing or moving around their bed.
Ensure that all window cords are out of sight and out of reach. If you are not able to promptly replace your window coverings with those that are cordless or have inaccessible cords, or move your child's furniture away from corded window coverings, another method of prioritizing your child's safety is to shorten or tie up the window cords so that they are inaccessible to young children. This is a simple and cost effective way to ensure window covering safety in your home without any extraneous labor or breaking the bank.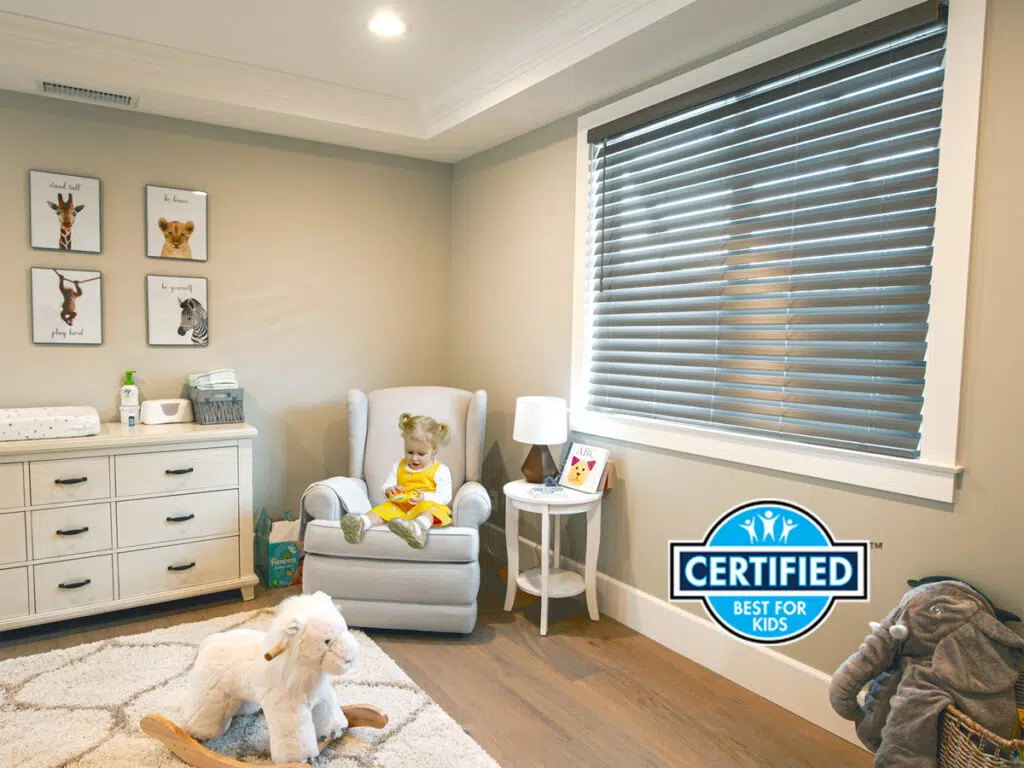 Norman®'s Child Safety Campaign
Earlier this year, we launched an ambitious campaign to promote window covering safety by offering families a free custom made cordless honeycomb shade to add to their home. We wanted homeowners to know that they can find the right window covering for their home that fits both their interior decor, while also promoting child safety and functionality. We were able to help over 85,000 homes find their perfect "Best for Kids™" certified window shade and ensure safety for their family, and we're incredibly proud of this achievement. That's why we've decided to reopen our free window shade giveaway promotion for an additional month, just in time to coincide with Window Coverings Safety Month. Our free window shade giveaway promotion will be available to all households with at least one child under the age of eight (8) years old and located within the 48 contiguous United States of America. Visit www.normanchildsafety.com to claim your free cordless window shade today! We're so excited to relaunch this important campaign to coincide with Window Coverings Safety Month and help ensure safety for even more families and homes in the month of October.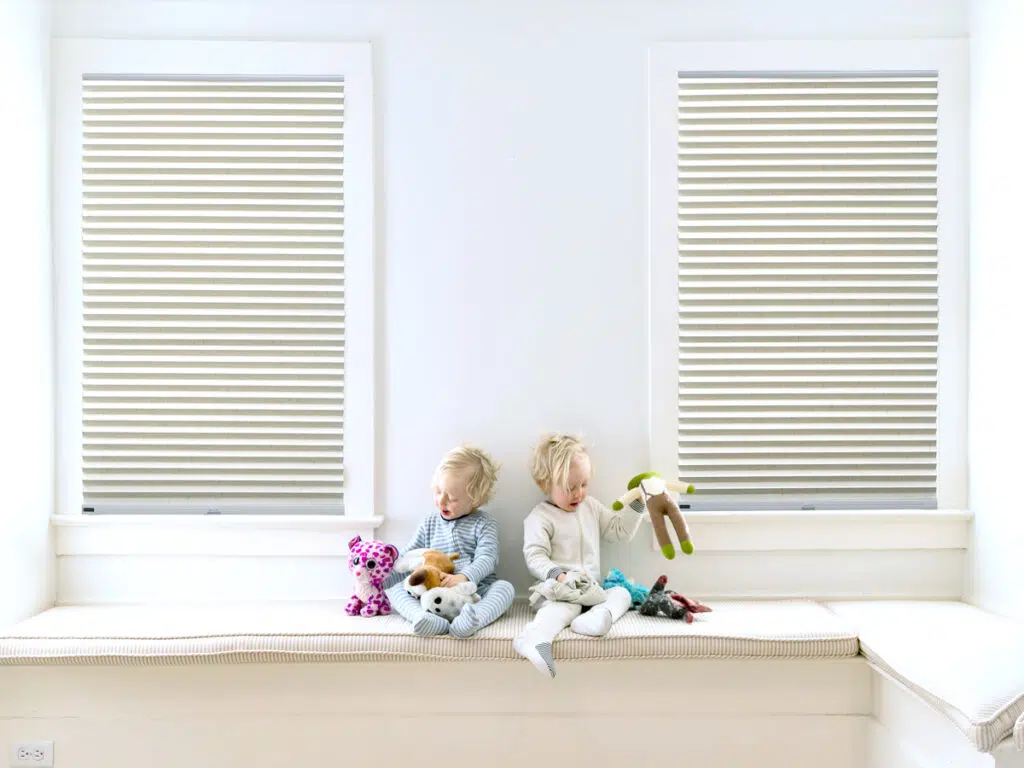 For more information on window cord safety in the home, visit www.windowcoverings.org. Connect with WCSC on Facebook, Twitter and Instagram for more home safety information and ideas.