Custom Plantation Shutters are a great solution for sliding doors. These solutions come in the form of track shutter systems as either a Bypass or Bi-fold.
Bypass shutters
Bypass shutters contain panels that slide pass each other when opened or closed.  The panels are aligned with the sliding doors for easy movement between the interior and exterior space.  For more unobstructed views opt for a bypass open system where the louvers can be open when the panels are in front of each other.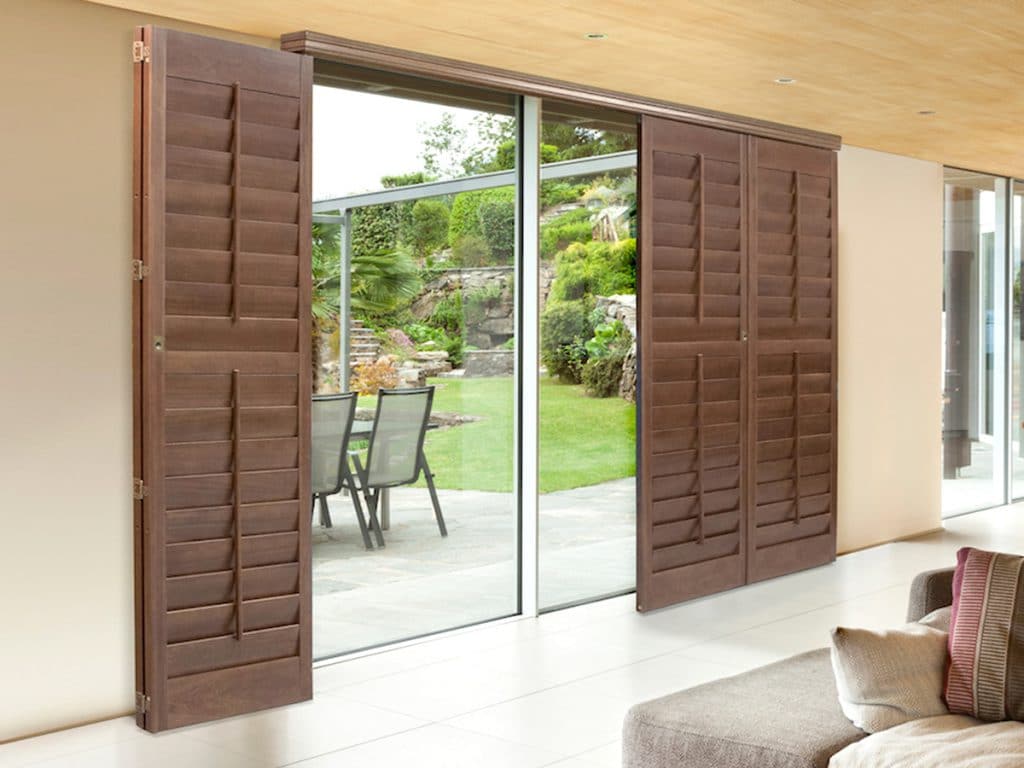 Bi-fold shutters
These panels fold accordion style to allow for passage between the indoor-outdoor spaces.  For very wide expanses bi-fold shutters can configured to float and slide to one or both sides of the opening.  Norman's exclusive bi fold 180 system permits the panels to be folded completely flat against the adjacent wall to avoid the need for panels that project out into the room for a more sleek streamlined appearance.
Explore our shutter lines in more detail to learn the various features & benefits, color options and specifications.
Woodlore® – The world's best-selling shutter
Woodlore® Plus – Like Woodlore® but more
Normandy® – The natural beauty of premium hardwood
Built to Last a Lifetime