If you're lucky enough to have bay windows in your home, you know that they can add a lot of character and style to the space. But choosing the right window treatments for bay windows can be tricky – there are a lot of factors to consider! In this blog post, we will walk you through the process of choosing treatments for bay windows, and provide some tips on how to get the best results. Let's get started!
First things first: what are bay windows?
Bay windows are a type of window that projects outward from the exterior of your home. They often feature two or three panels, and can be used to let in extra light, or provide a great view of your backyard or garden. 
Bay windows can add value to your home and give it more character, but they also present a unique challenge when it comes to window coverings. No matter what style you choose, bay windows need special attention when it comes to coverage.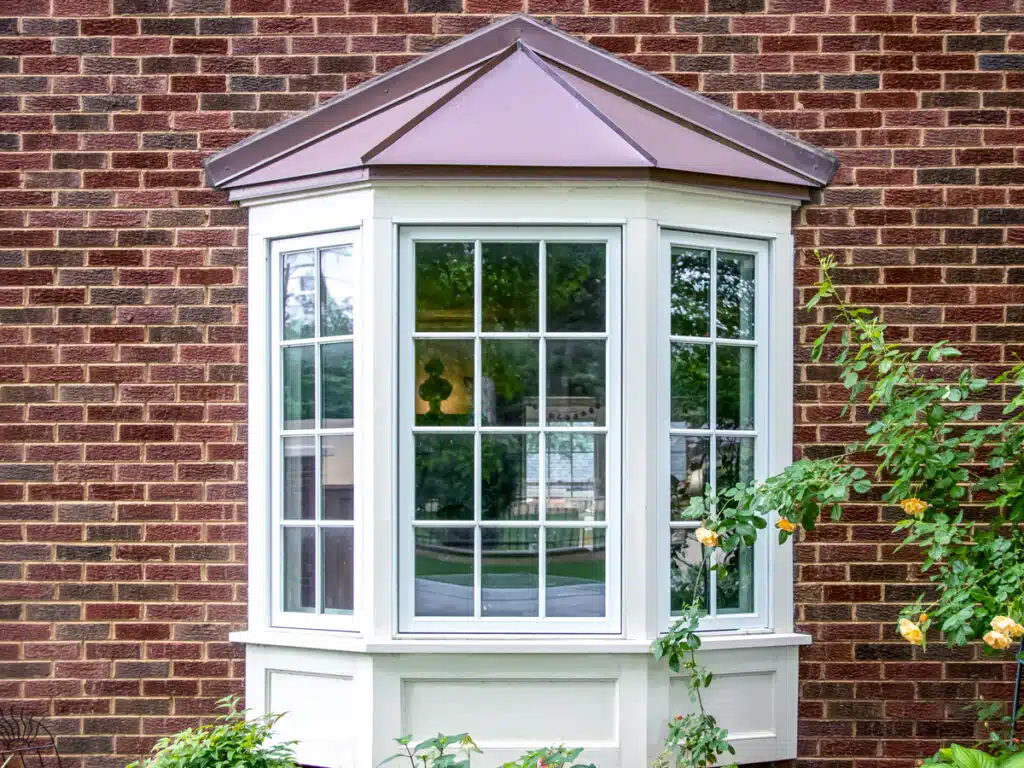 How to choose your treatments for bay windows
Before you begin browsing window treatments, focus on these key factors to help you determine which type of covering is the best choice for your bay window.
Shapes and measurements
Every bay window is unique in its size and configuration. Different configurations affect what type of treatment can be used, as well as the price. For example, if your bay window is curved, you will need to choose a treatment that can be customized to the shape of your large window.
The two primary types of bay windows are traditional and separated. Traditional bay windows are composed of three sections that are joined in one unit to form a single window. The position and angle of the windows create less depth. Oftentimes, there is not enough space from front to back for headrails to be mounted without bumping into each other in these small spaces. For these reasons, curtains are not the best window coverings for bay windows.
Separated bay windows have thick sections of wall between smaller windows that do not attach directly to each other, allowing for greater flexibility and choice when it comes to window coverings. They are simpler to measure and easier to mount window coverings on. 
To get started, contact a Norman® retailer to measure your bay windows. They will help to make sure you select the right style of window treatment and get an accurate estimate. 
Lighting
Different types of window treatments can have different effects on the lighting in the room.  Cellular shades, for example, are made with a unique honeycomb-like construction and can provide a great balance between filtered light and privacy. Plantation shutters and roller shades offer homeowners a great deal of privacy control as well. Horizontal wood blinds and faux wood blinds are also popular choices for bay windows. They come in a range of stain and paint colors, and offer plenty of privacy when closed by tilting to allow more or less light in the room. 
Materials
Choosing window coverings constructed from quality materials will help ensure they last a long time. Norman® USA's wood blinds are made from environmentally friendly materials, timeless, and come in a variety of colors, from light to dark finishes. Faux wood blinds, on the other hand, are an economical option crafted from composite materials that can look just like real wood but will not warp due to humidity or moisture. 
Your style
If you're looking for a classic look, wood blinds are a perfect choice. Their natural beauty complements any décor, whether it's traditional or rustic. If your style leans more towards bright and modern colors, consider faux wood blinds – they come in a variety of hues and can add warmth to any room. 
Types of treatments for bay windows
Here are the best treatments for bay windows. These window covering options provide all the benefits and advantages of modern window treatments for your beautiful bay window.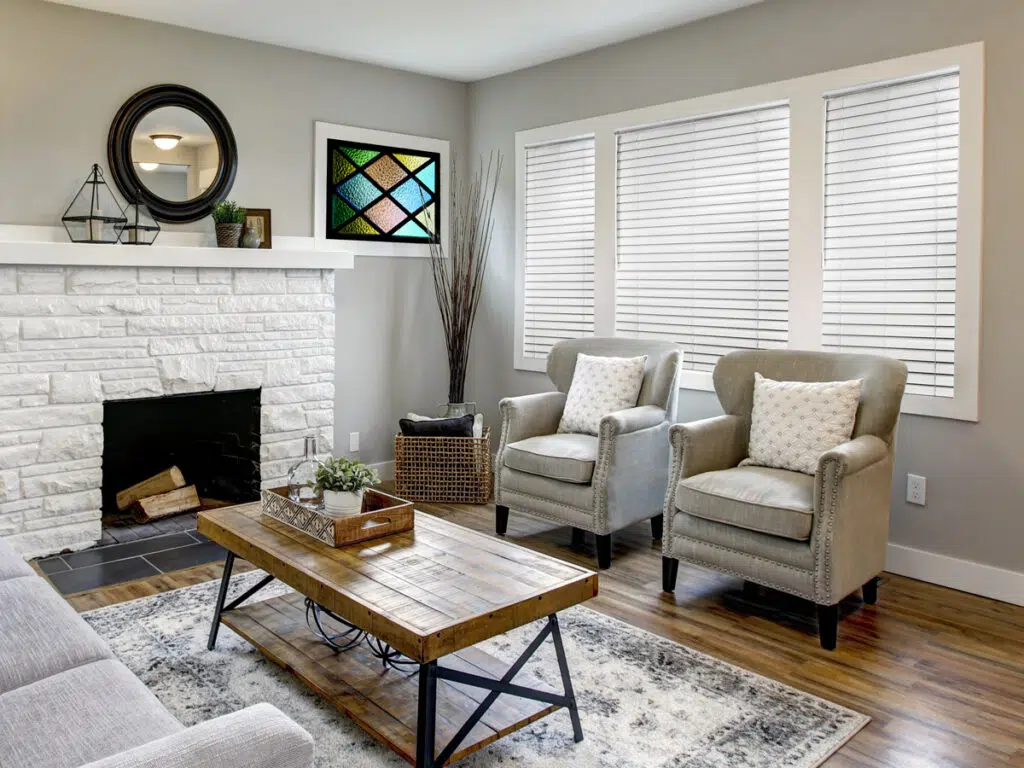 Ultimate™ Faux Wood Blinds
Our Ultimate™ Faux Wood Blinds feature a pivoting bottom rail for the ultimate light control. Offering the tightest closure in the market with the innovative SmartPrivacy® design as well as the best cordless operating system, our Ultimate™ Faux Wood Blinds are a great choice for bay windows. Traditional blinds typically place route holes in the middle of each slat, allowing cords and unwanted light leakage to pierce through. SmartPrivacy® technology instead places route holes in the back of each slat, closing off potential gaps and blocking off more light without sacrificing functionality.
Woodlore® Shutters
Our Woodlore® shutters are easy to operate, simply adjust the tilt bar to open and close the shutters with ease. This best-selling window treatment minimizes light leakage and enhances privacy while letting natural light in — perfect for bay windows. These shutters also have bay posts specially designed for bay windows to better complement existing decor and make individual shutters appear as a single unit, making your bay window coverings cohesive and uniform. 
Normandy® Wood Blinds
Normandy® Wood Blinds are made with premium Phoenix Wood®, a sustainable product with a beautiful wood grain. They come in a wide selection of stains and feature a superior cordless lift system, ensuring safety for the whole family while maintaining ease of operation. Built to last, they are engineered using quarter sawn slats for added durability and better resistance against warping.
Soluna™ Roller Shades
Our Soluna™ Roller Shades are the perfect choice for bay windows. They are available in a variety of materials and colors,  providing a sleek and stylish look while still offering ample privacy. Plus, the cordless design makes the operation effortless. Incorporate LightGuard™ 360 to block off more light leakage than your standard shade and stop unwanted light that would usually peak through the gap between the shade and the window frame.
Choose Norman® USA
When it comes to bay window treatments, Norman® USA offers an impressive selection of options. From our beautiful varieties of wood and faux wood blinds to our fashionable shutters and shades, you're sure to find the perfect style. Our in-home consultations by experts and made-to-measure window dressings will make selecting the right window treatment a breeze!