The World of Woodlore® Plus
Woodlore® Plus is a wood composite hybrid shutter utilizing light weight yet durable ABS for its louvers, a material often used in high-end endurance applications such as appliances, car parts and helmets, while utilizing structured wood composite frames and rails.  It is VOC safe and CARB compliant for off-gassing.
Woodlore® Plus is tougher, has more colors and is more versatile than ever before.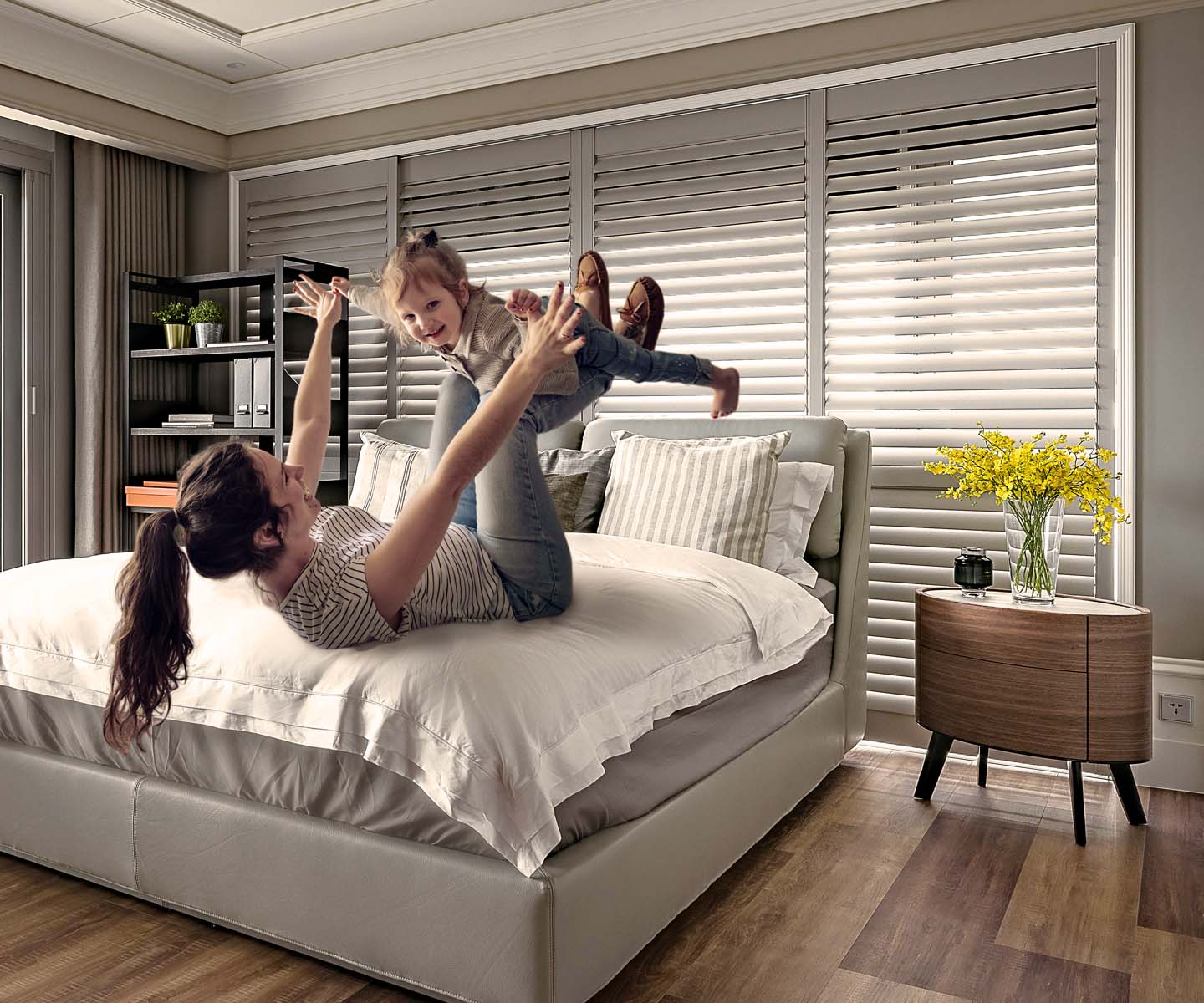 Innovation + Invisibility
The embedded gear and pinion system enables precision and seamless louver tilting without a tilt rod for a more streamlined and modern appearance. Traditional "hidden tilt" systems hide a bar in the back of the panel, fastened by screws that loosen over time. This results in the panels closing unevenly and allowing light to creep in through the cracks, plus wear and tear from loose screws scraping onto your frame. The breakthrough InvisibleTilt™ technology has no extra screws or fasteners that can eventually rattle, rust, bend, break or scuff over time. Its precise control over the louvers allows for tighter and more consistent closure throughout, while ensuring wider and more unobstructed views.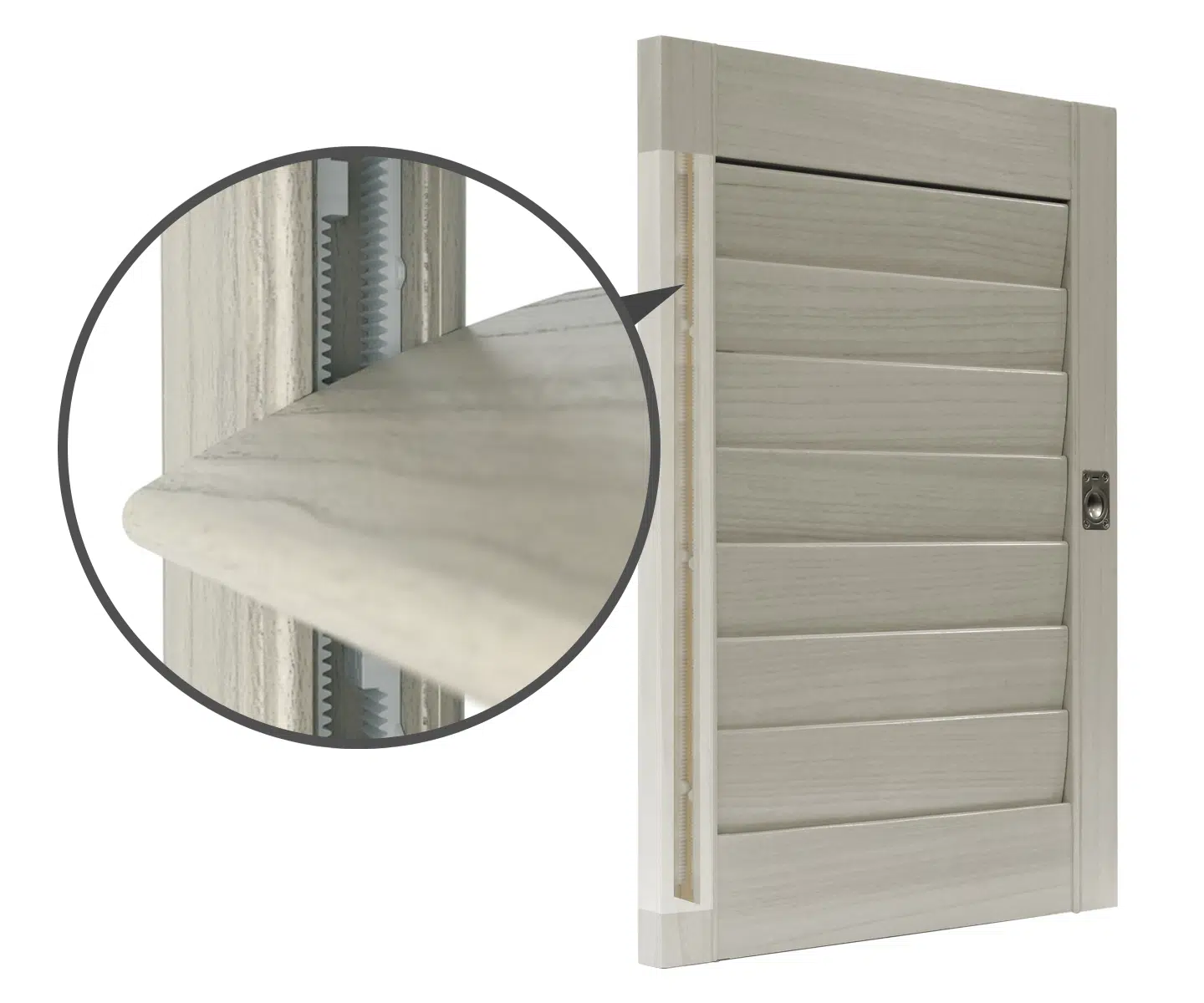 PerfectTilt™ G4 - Rechargeable Battery
Innovative Blackout Solution - DayNite™ Shutters
Frequently Asked Questions
What is the difference between Woodlore® and Woodlore® Plus?
Woodlore® Plus are Woodlore® panels and frames combined with engineered lighter weight louvers allowing for wider single panel widths and more options.
Why Choose Woodlore® Plus Shutters for your home?
Woodlore® Plus Shutters are extremely durable and offer panels up to 36" wide for more unobstructed views throughout your home. The ABS louvers are constructed from the same impact resistant material found in automobile parts and kitchen appliances. A water-proof option is available where prolonged exposure to water is possible.
How many louver sizes do Woodlore® Plus shutters come in?
Woodlore® Plus shutters are available with 1 ⅞", 2 ½", 3", 3 ½" & 4 ½" louvers.
Are Woodlore® Plus Shutters Motorized?
Like all of Norman®'s shutters, Woodlore Plus shutters can be motorized with the award-winning PerfectTilt G4 Motorization. Control a single panel, a room or an entire home from your remote, iPhone/iPad or utilize automated schedules for convenience, whether you're at home or not.