Cafe style shutters cover only a portion of a window.   They are great for ground floor windows as they allow light to enter the unobstructed top portion while maintaining privacy on the bottom.
With our custom made cafe shutters you can determine what portion of your window you'd like to cover.  Cafe shutters are a great solution for areas where you desire natural light while maintaining privacy such as bathrooms.
Choose from unlimited paint and stain colors and numerous design options.  Explore each of our shutter lines to determine which best fits your needs.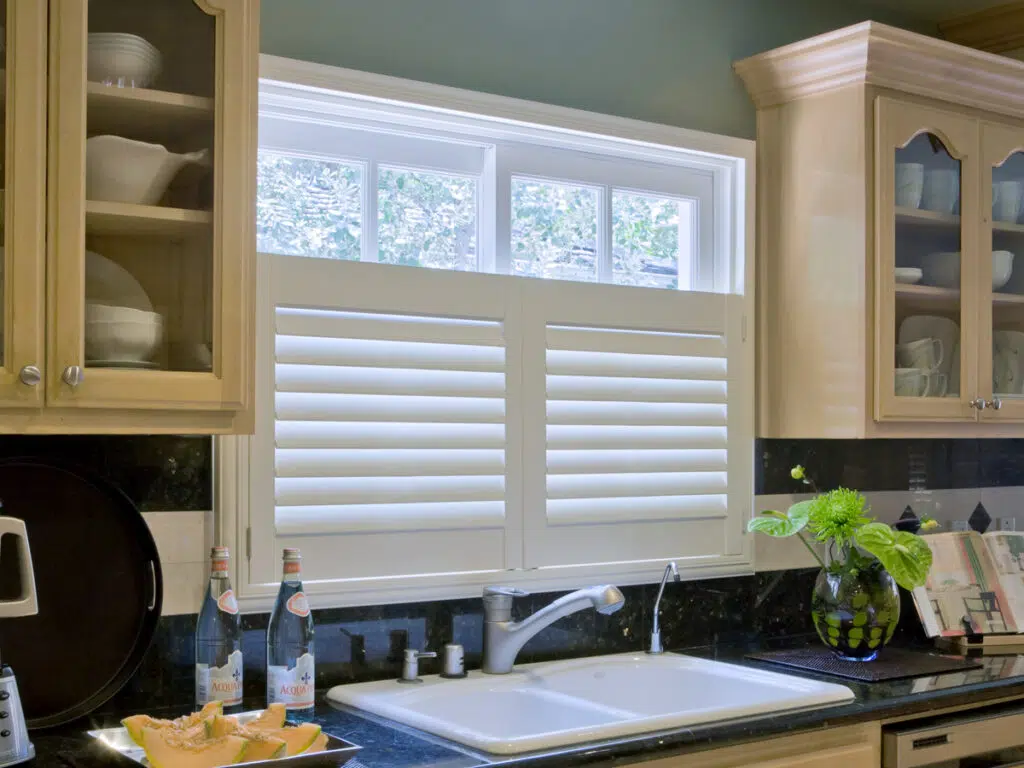 Woodlore®
An iconic wood composite shutter with renowned durability, strength and density.  Resists peeling, cracking, chipping and yellowing.  No wonder it's the world's best-selling shutter.  Learn more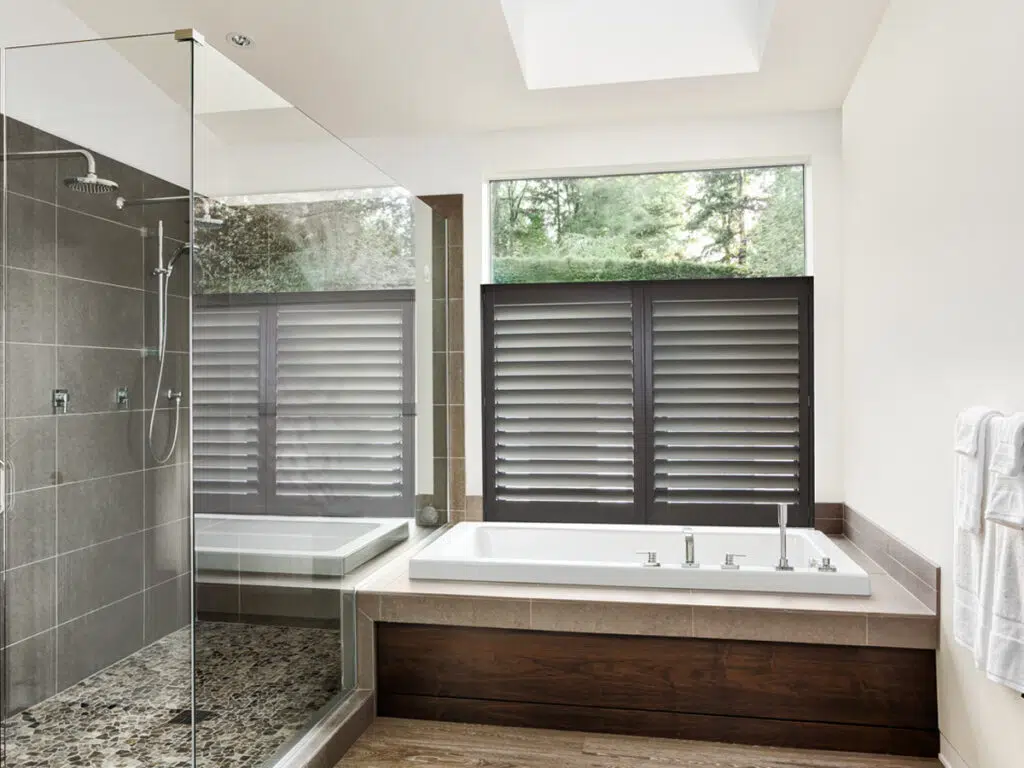 Woodlore® Plus
Woodlore® Plus is a wood composite hybrid shutter utilizing light weight yet durable ABS for its louvers, a material often used in high-end endurance applications such as appliances, car parts and helmets. Learn more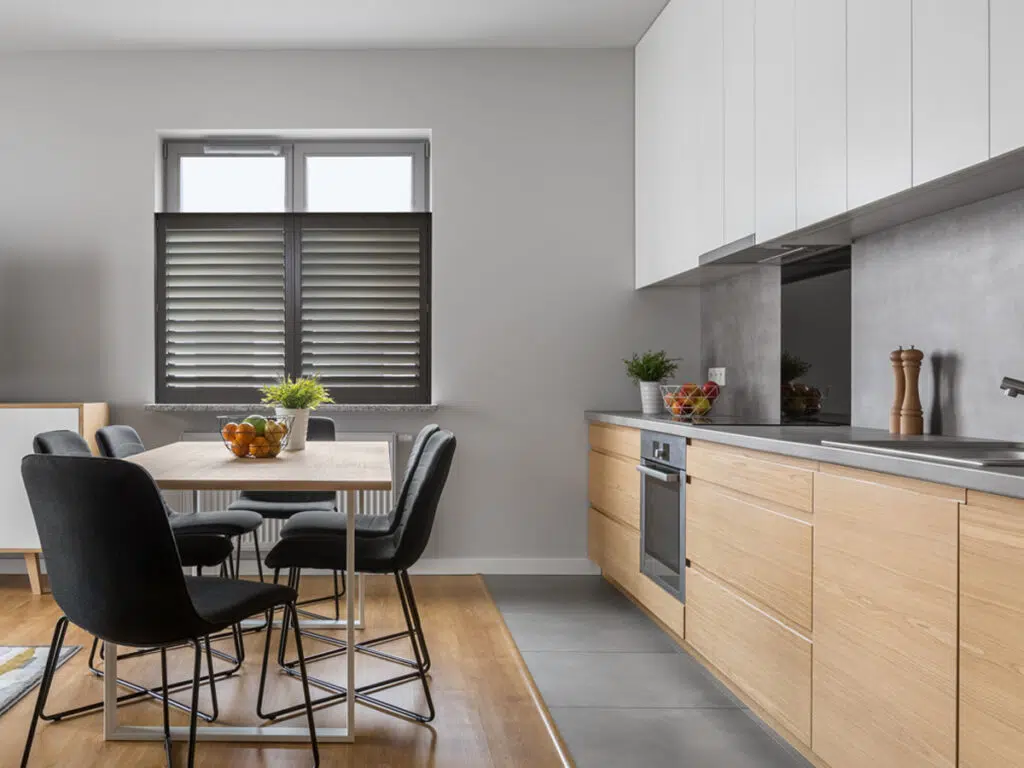 Normandy®
Sophisticated and unique, with real hardwood's unmistakable natural beauty and luxury.  The Paulownia hardwood in Normandy® stained shutters offers luxurious wood graining with elegant natural characteristics exhibiting both depth and character.  Learn more
Built to Last a Lifetime